STOVE TOP POTPOURRI
Don't ya think there's something so homey and welcoming about the warm and fragrant smells of a cozy home?  I just love it!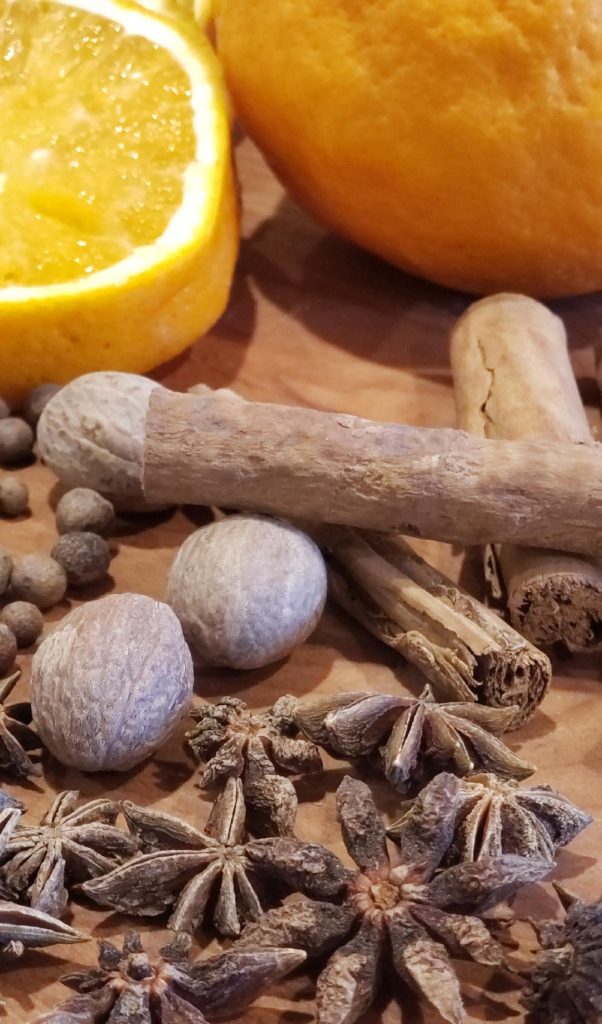 And I'm a thinkin' that the warm and welcoming atmosphere of the home can be achieved in many ways.  That's because when you appeal to all of our senses, not only does a person experience something in a more intense way, but even the emotions are triggered to make a full and very real experience.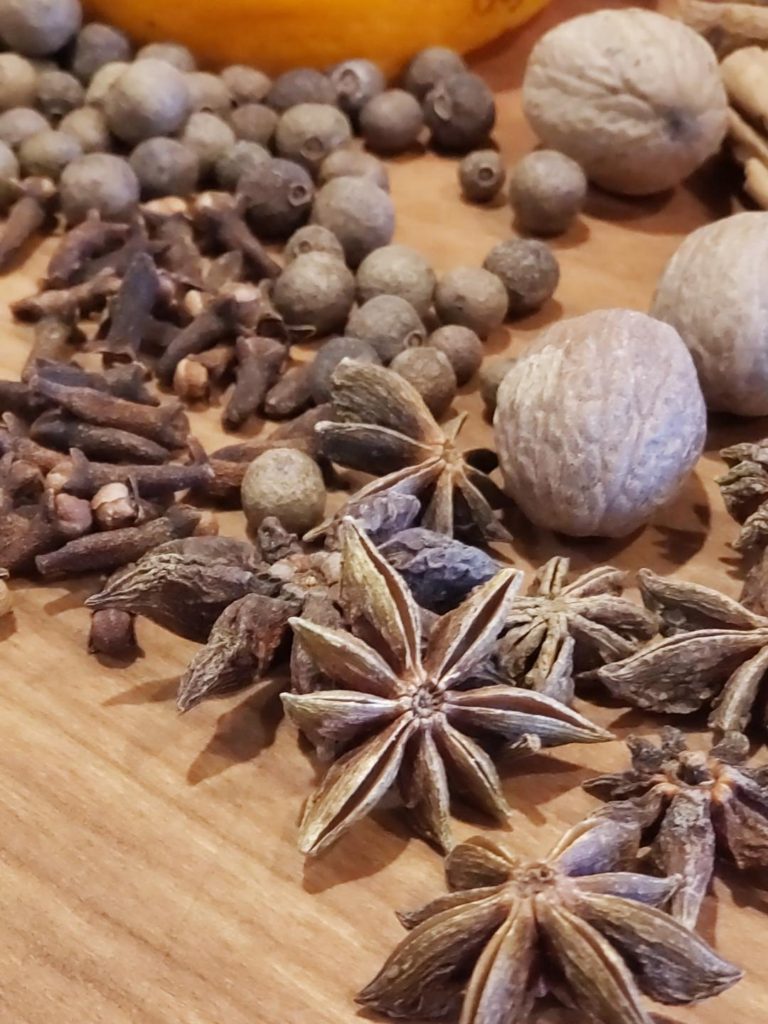 That's how I feel when I walk into a darling little farmhouse boutique.  Of course your eyes are beholding all of it's beautiful wares that these merchants are offering for your purchase.  Then sometimes there's lovely music playing in the back ground that adds so much to the ambiance too.  But do you ever notice how amazing everything smells when you first walk in?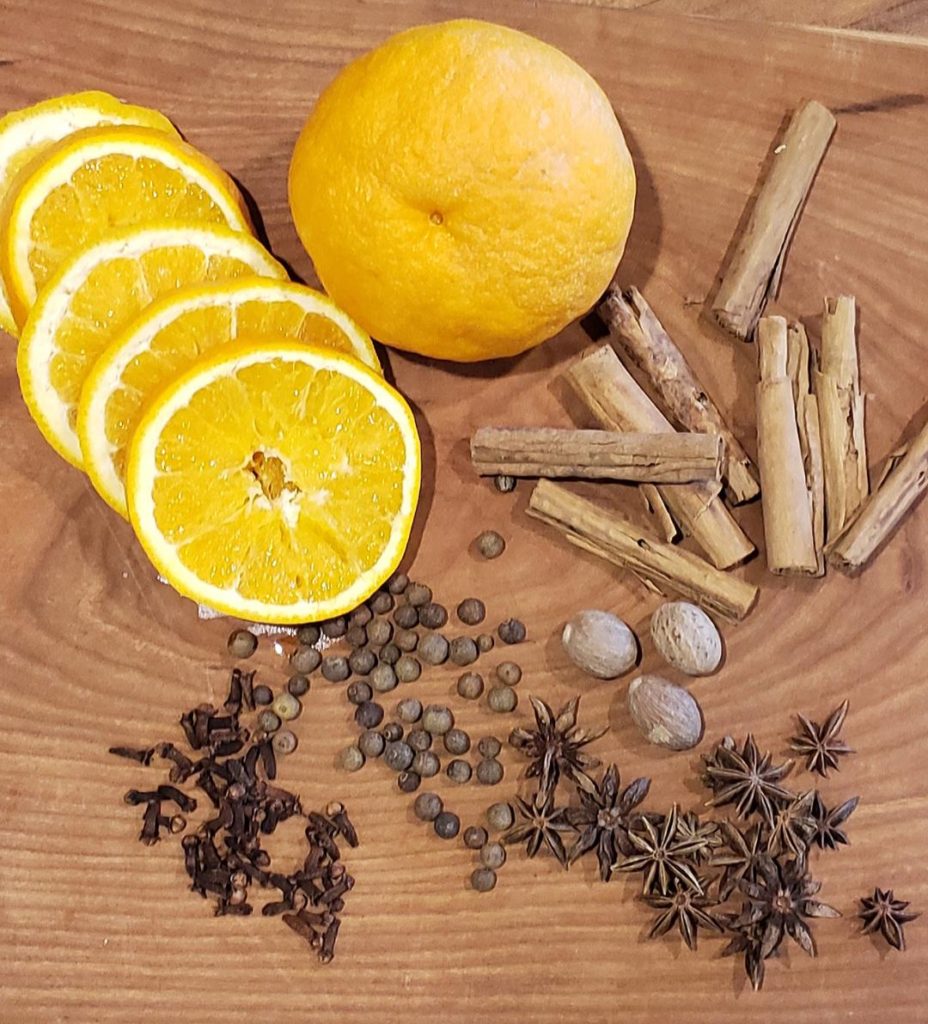 I often go up and ask what the name is of that particular fragrance; I just have to have it!  And often I do pick up that particular candle or fragrance square for my warmer, or what not.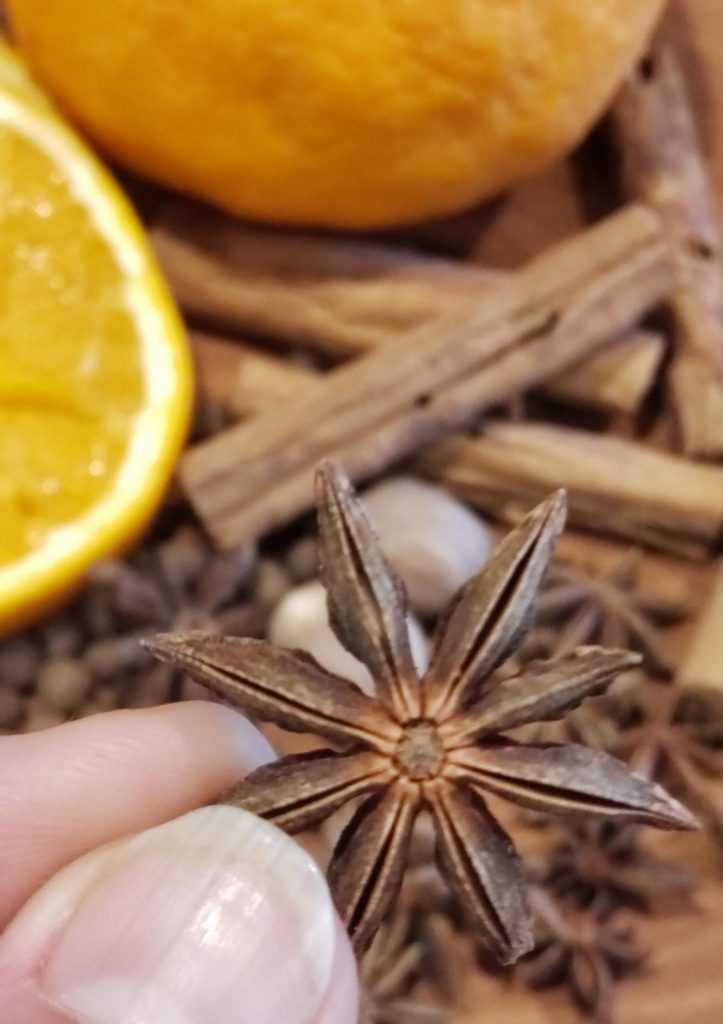 But, there is something more special and particularly joyful, in making  your own things from simple items originally from nature or your own garden, that I find extremely satisfying.
It's just so "Little House On The Prairie" ish. (Did you love Laura Ingalls Wider's books of her simple life growing up with Ma and Pa and Mary too?)  I always enjoyed hearing how hard they worked just to survive and live really, but that Ma always took the time to make things pretty.
It's that extra touch that Ma did and we all so often do that helps make the house a home.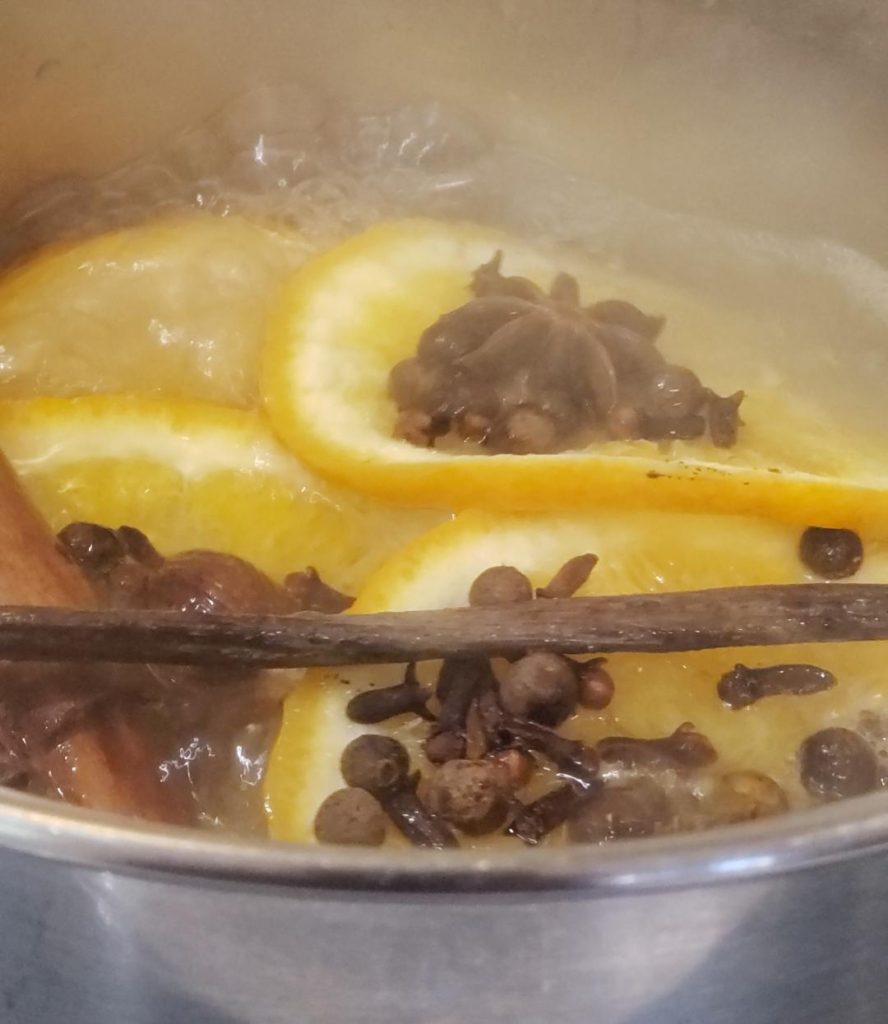 During this time of year I like to gather oranges from our tree, then get some cinnamon sticks from the store (click here for a great garland craft using cinnamon sticks and apples) and some star anise, nutmeg, cloves and a vanilla bean.  I put it all together in a pot of water on the stove to boil, then put it on low to simmer.  Using a few drops of orange and cinnamon bark essential oils to enhance the fragrance is a perfect way to help make it last longer too!
HOLIDAY PREP
Oh my, the whole house is infused with the aroma of warmth and coziness that is perfect for the Holiday Season!  Then I use the left overs to make Christmas gifts (so, so early) that helps me not get stressed out about the gift-giving season.  I just slice those oranges up, and set them on the counter to dry out for a few days.  Then I add them to a mason jar with the rest of the ingredients and top it off with a cute fabric circle and also a little tag that explains what to do.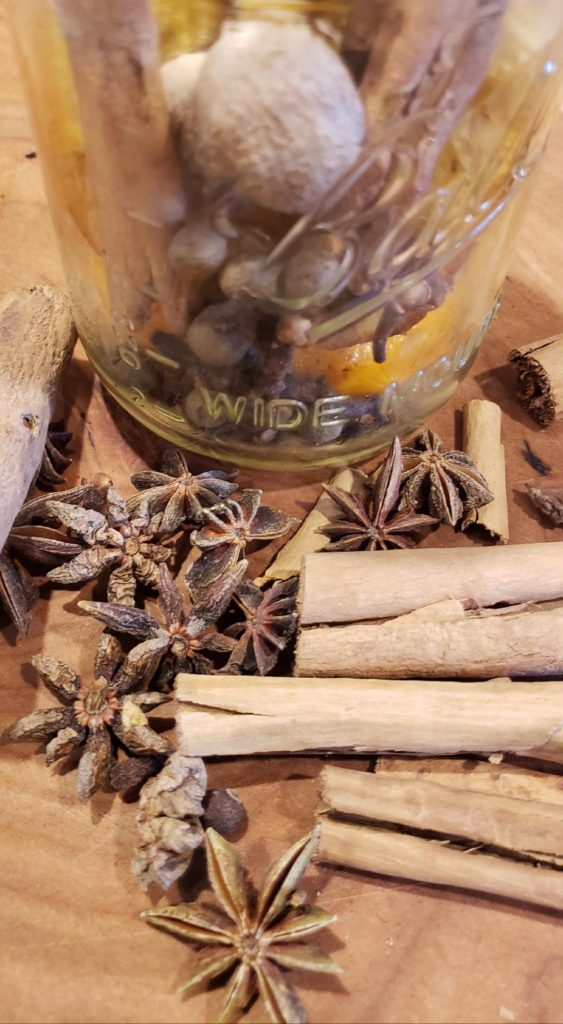 Use them as a hostess gift if you're invited to a party or add it to a basket of some other goodies (which I'll give you plenty of ideas for this month) to give as a lovely Christmas gift for the ones you love.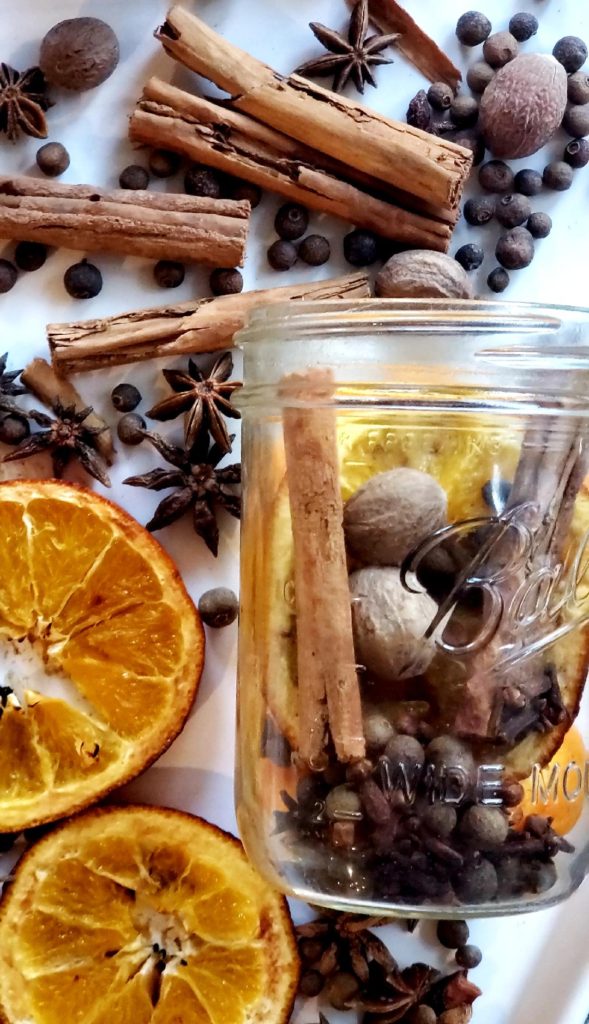 It is interesting to me though how our world wants to start the preparation of holidays sooner and sooner.  It's a novelty that has turned into a strong and steadfast tradition now.  I think it's because people LOVE PREPARING.  We love the preparation for the celebration almost as much as we love the celebration!
I think that's so healthy and wise because as we all know that when you have delayed gratification compared to instant, you appreciate the goal more.  Yes, the journey may be challenging at times (to be patient and wait) but oh the joy of when the final day arrives!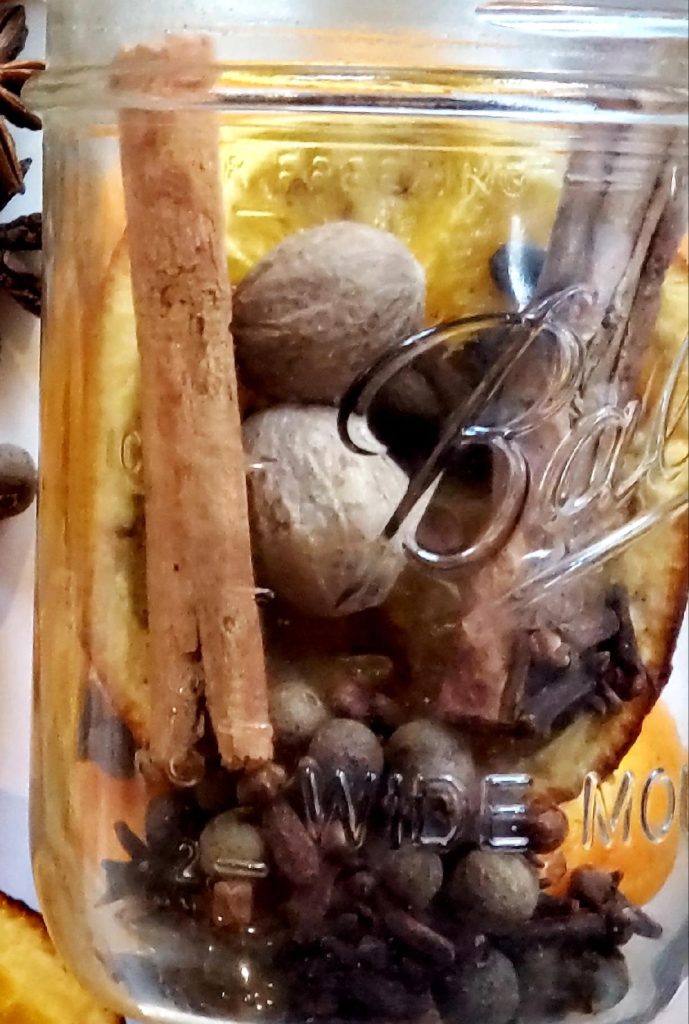 In my kindergarten class, we do many fun activities everyday, it's no wonder why the students enjoy going to school to work and play with friends.  And even though, parents often tell me that their child can't remember what they did that day when they ask.  It's a great and fun day because it's always a great and fun day; so not very eventful.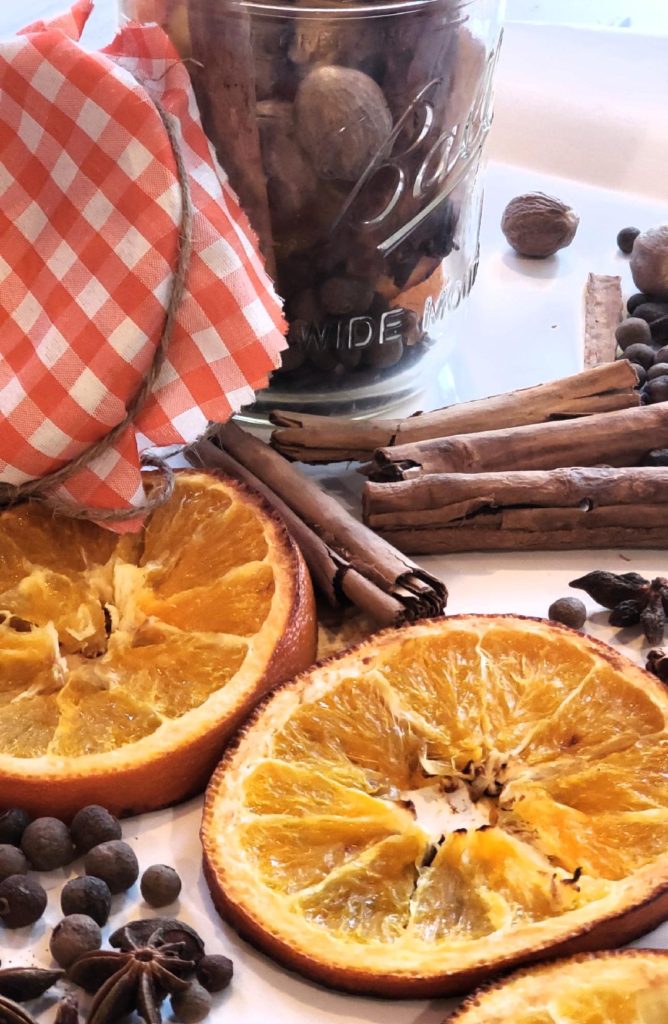 But, when a darling little boy in my class every day in October asked me, "Is today the day we decorate the pumpkins?" (we had a pile of pumpkins on the counter for the kids for their Halloween Harvest party) I chuckled at his anticipation.  Then when Halloween finally arrived, and he asked again, as he always did, I this time replied, "Yes, today is the day!"  He preceded to wallop with joy exuberantly as he hollered with an uncontrollable jump into the air, "YES!" smile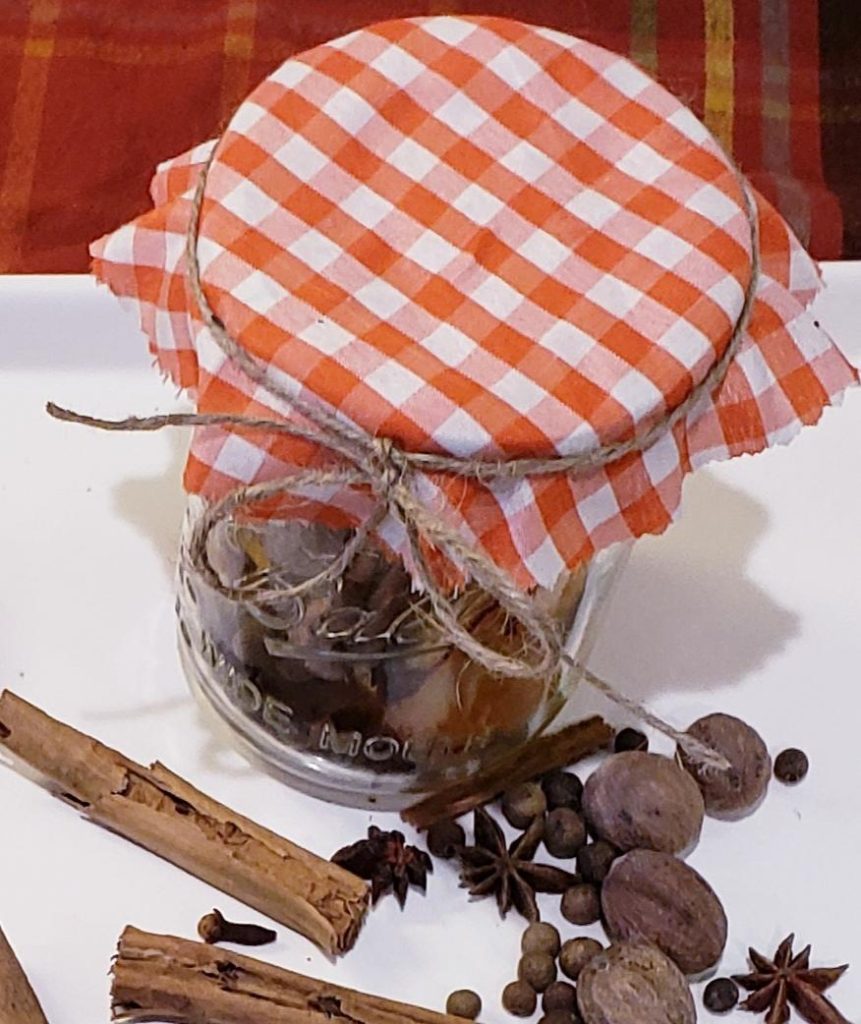 Oh to have this childlike joy and maybe that's why we do it, just to recapture our childhood happiness.  Hmm, maybe.
So here we go, let's start early in our preparation, trying to enjoy the journey in the waiting through the preparing and the anticipation of the final celebration.
Here's to keeping it simple and savoring every moment.
XO Jerri
P.S.  If you'd like to start getting your own essential oils, I get them from my friend Leslee @morton_salty_shack.  Just click on the link below to purchase.
STOVE TOP POTPOURRI                                     & CHRISTMAS GIFT JAR
INGREDIENTS
1 orange sliced
2 cinnamon sticks
1 tablespoon whole cloves
1 tablespoon whole allspice
1 vanilla bean
1 whole nutmeg
3 star anise
3 cups water
2 drops of orange essential oil
2 drops of cinnamon bark essential oil
DIRECTIONS
Place all ingredients into a pot and place on the stove top.
Bring to a boil then turn burner to low and simmer.
 Add more water when needed as the simmering liquid evaporates.
If you like, bring to boil and place in a crock pot to simmer all day.
 Add extra water to this also when needed.
To make a Christmas Gift: use same recipe but take sliced oranges and place on a lightly greased cookie sheet then bake in a preheated 250 degree oven for about 3 hours or until completely dry.
 Place the 2 drops of each of the essential oils on any of the items  (orange & cinnamon sticks)
 Then add the dried orange slices and the rest of the ingredients to a mason jar.
Place a lid and ring over jar with a decorative fabric cut circle.
 Add a tag that has the directions with a jute bow.