RUSTIC COUNTRY APPLE TART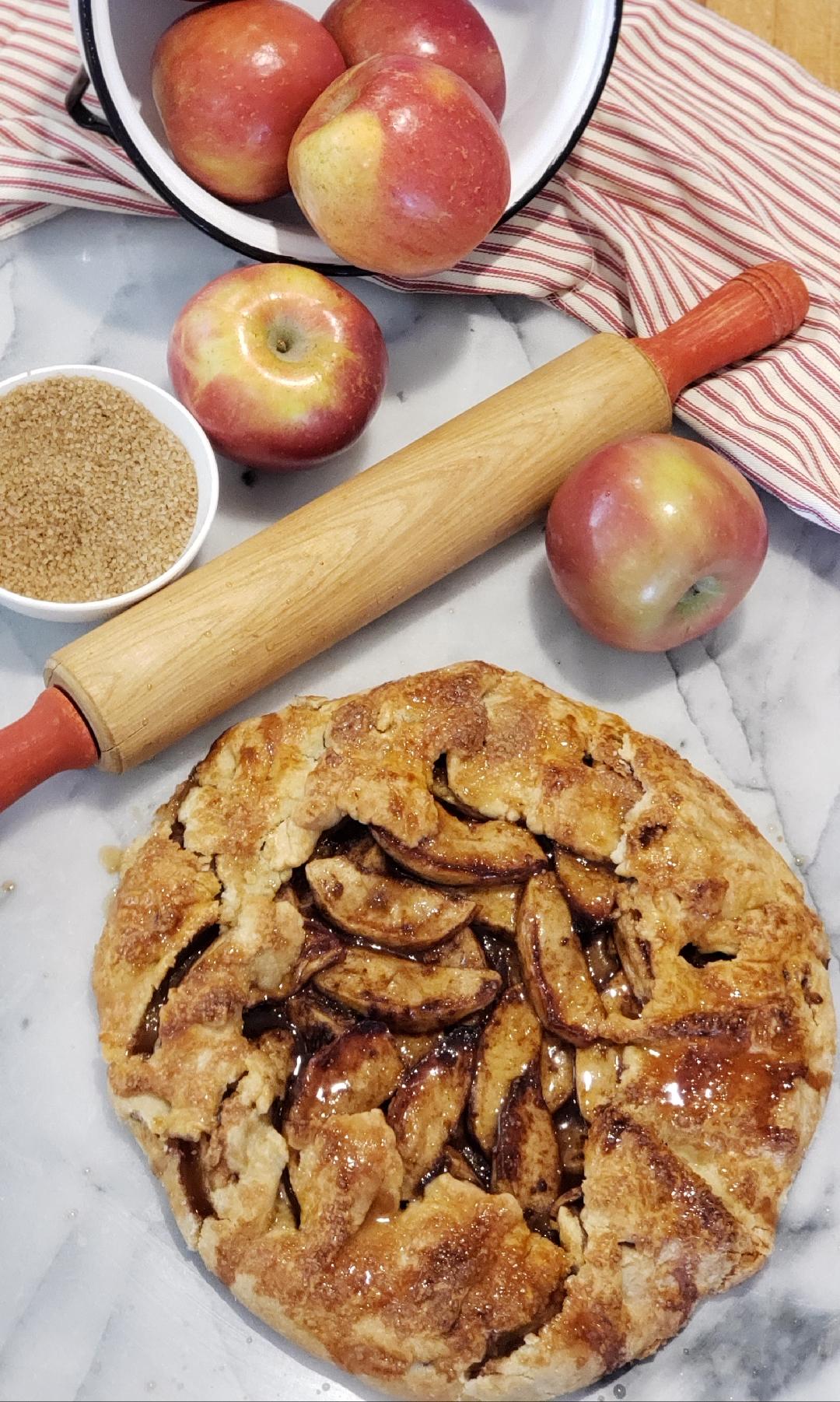 It's September again and all I can think about is Fall is a comin' and I'm so ready for apple treats like my simple Rustic Country Apple Tart here!
Are you that way too?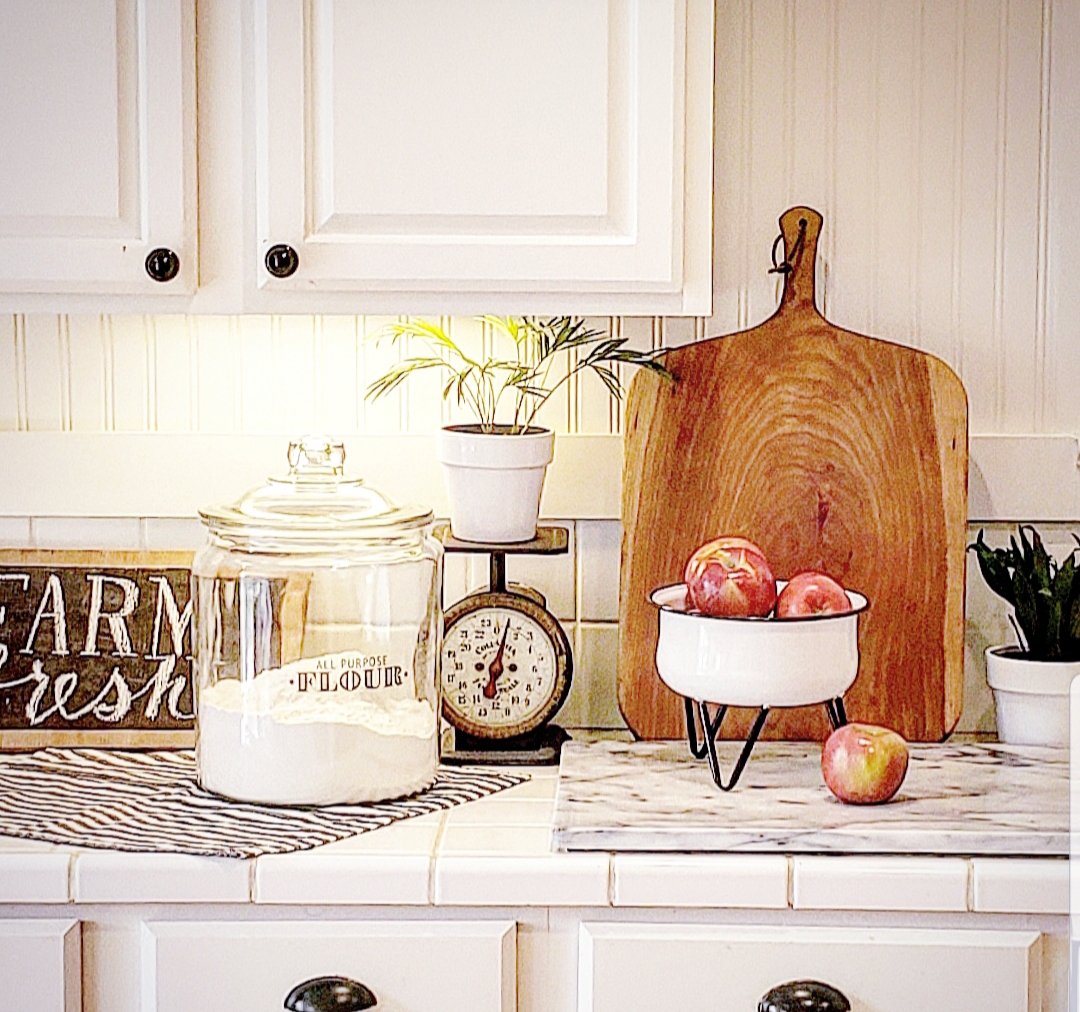 I mean, the day after Labor Day whether it's still hot or the weather finally starts to cool off, I am all about some apple and cinnamon please. It's like my first fall food I can't wait to start cooking and eating.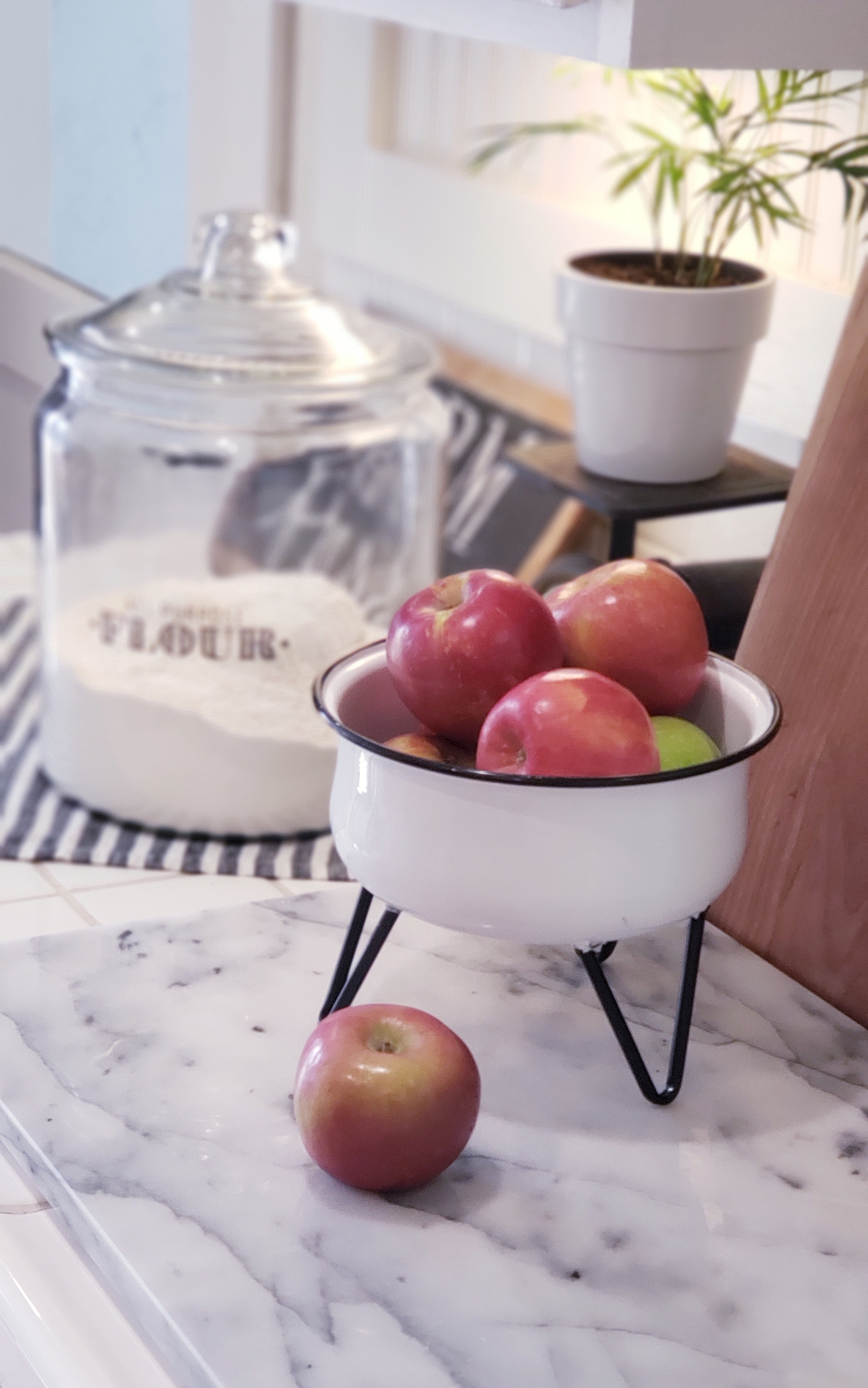 Well today I'm sharing a wonderful easy rustic country treat that'll have your taste buds singing, your nose enjoying the wonderful sweet spices that comes with this fun fall apple -ly dessert, and your heart longing for the cooler days that are sure to be just around the corner.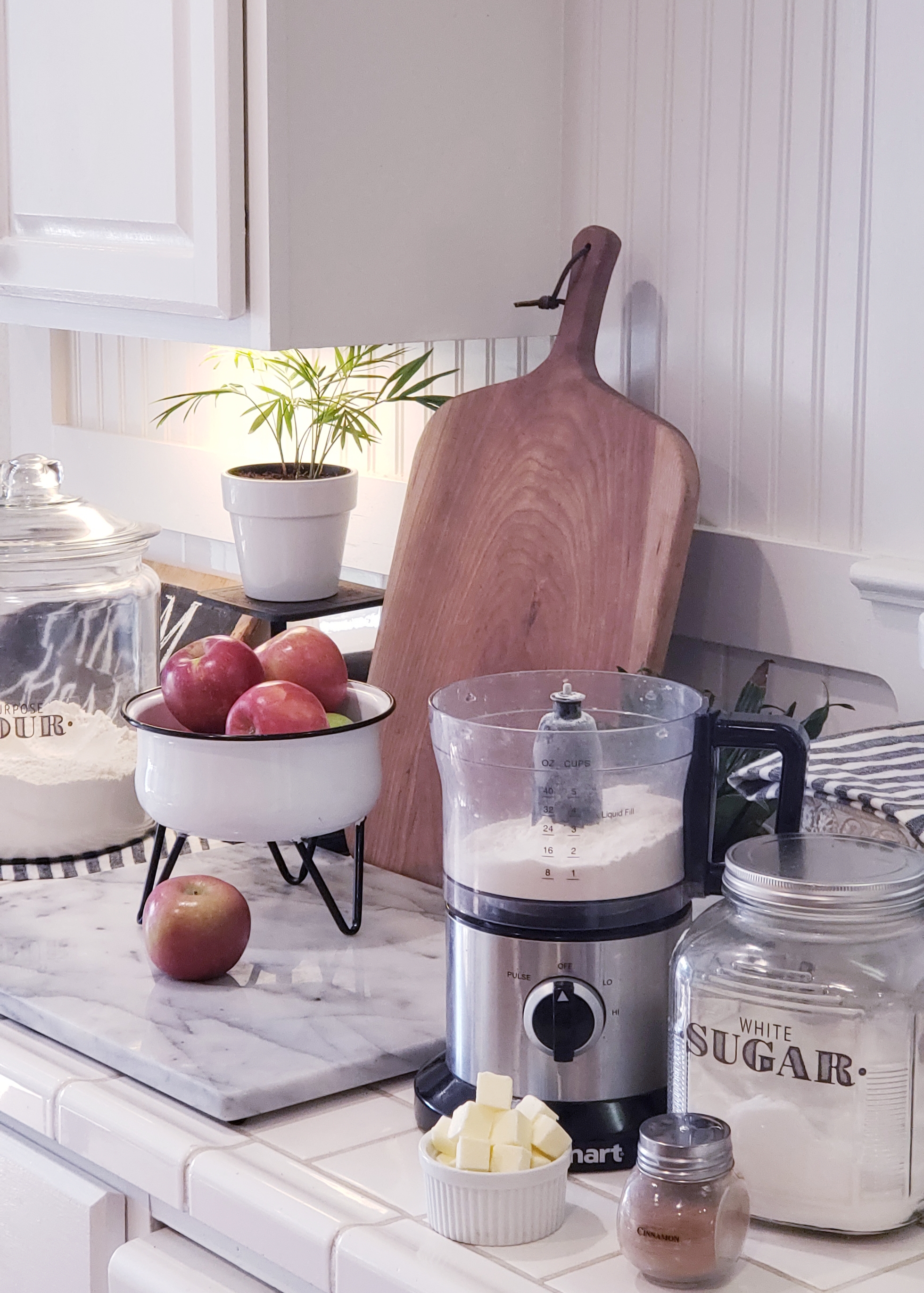 I really love this particular treat because it's not fancy, it's super simple and easy!
First of all you start off with a pie crust. Mine is absolutely buttery and delicious! You can also use this same recipe for any other pie you'd like. But, if you're not into making the crust, just use a store bought pie crust and make it easier if you like.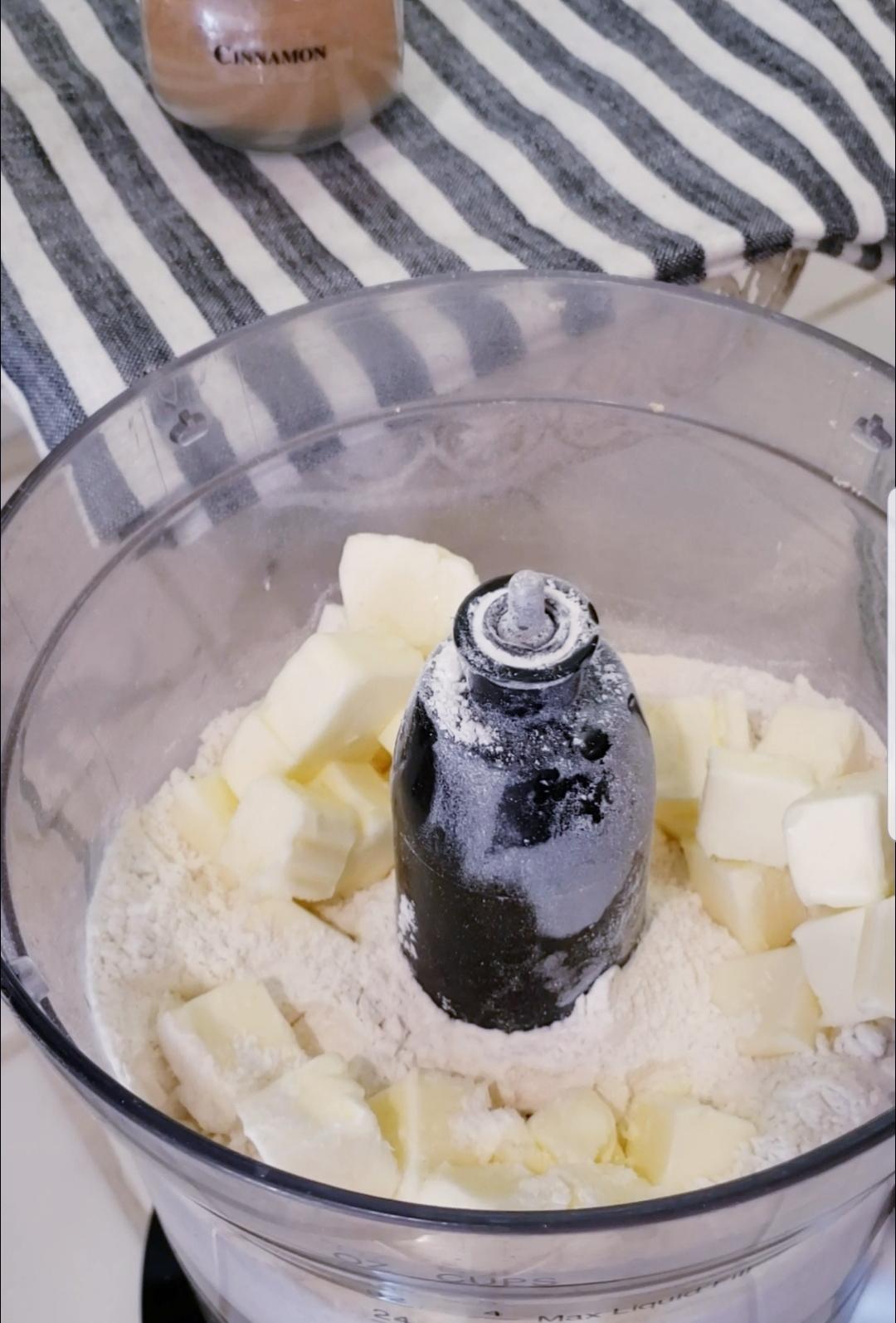 It is kind of easy though. All you do is mix the flour, sugar and salt together in a food processor. Then add the cold butter that is cubed and give it another pulse or two until the mixture is crumbly.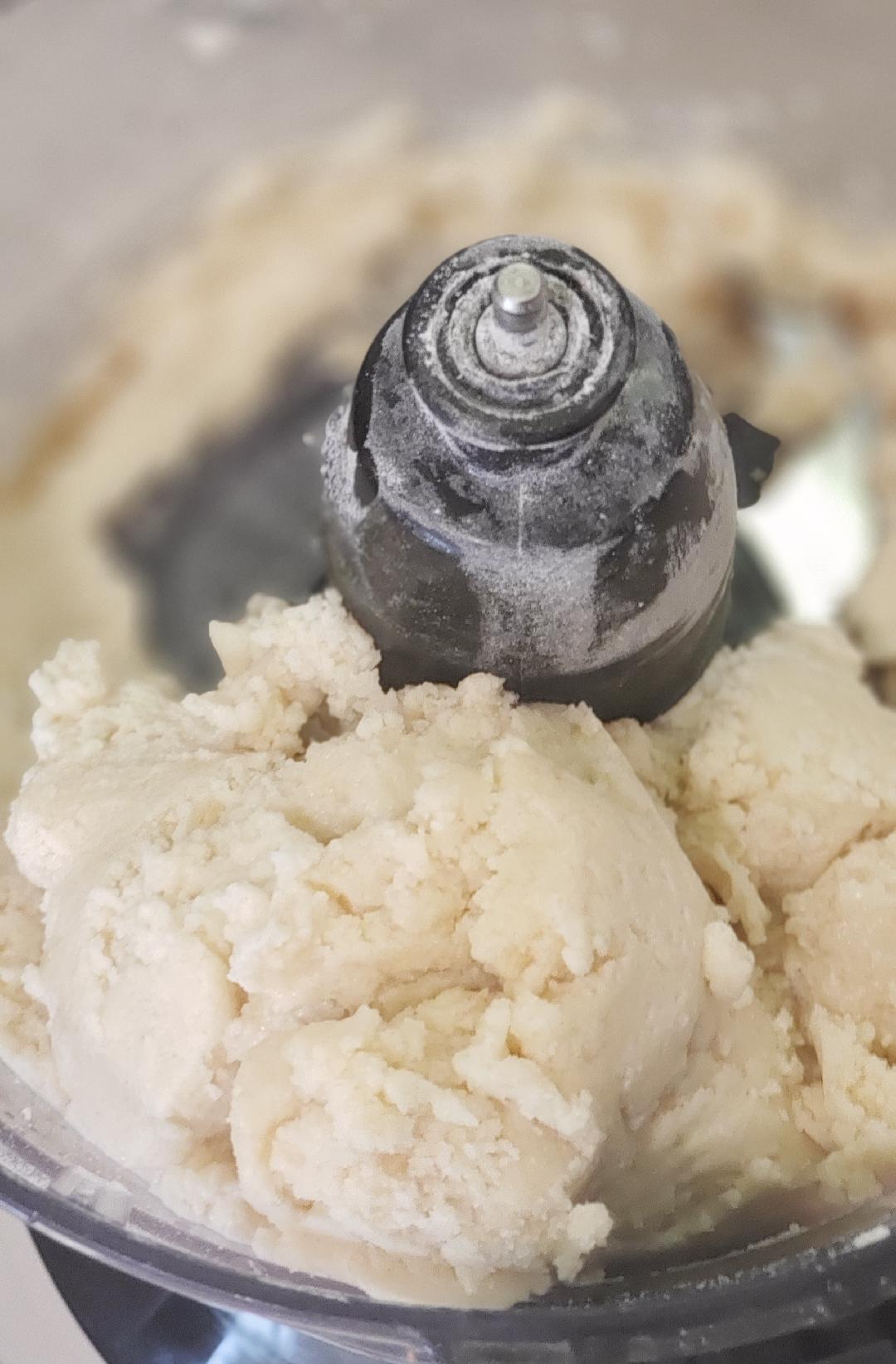 Now add the ice water a bit at a time while pulsing until the mixture forms a ball.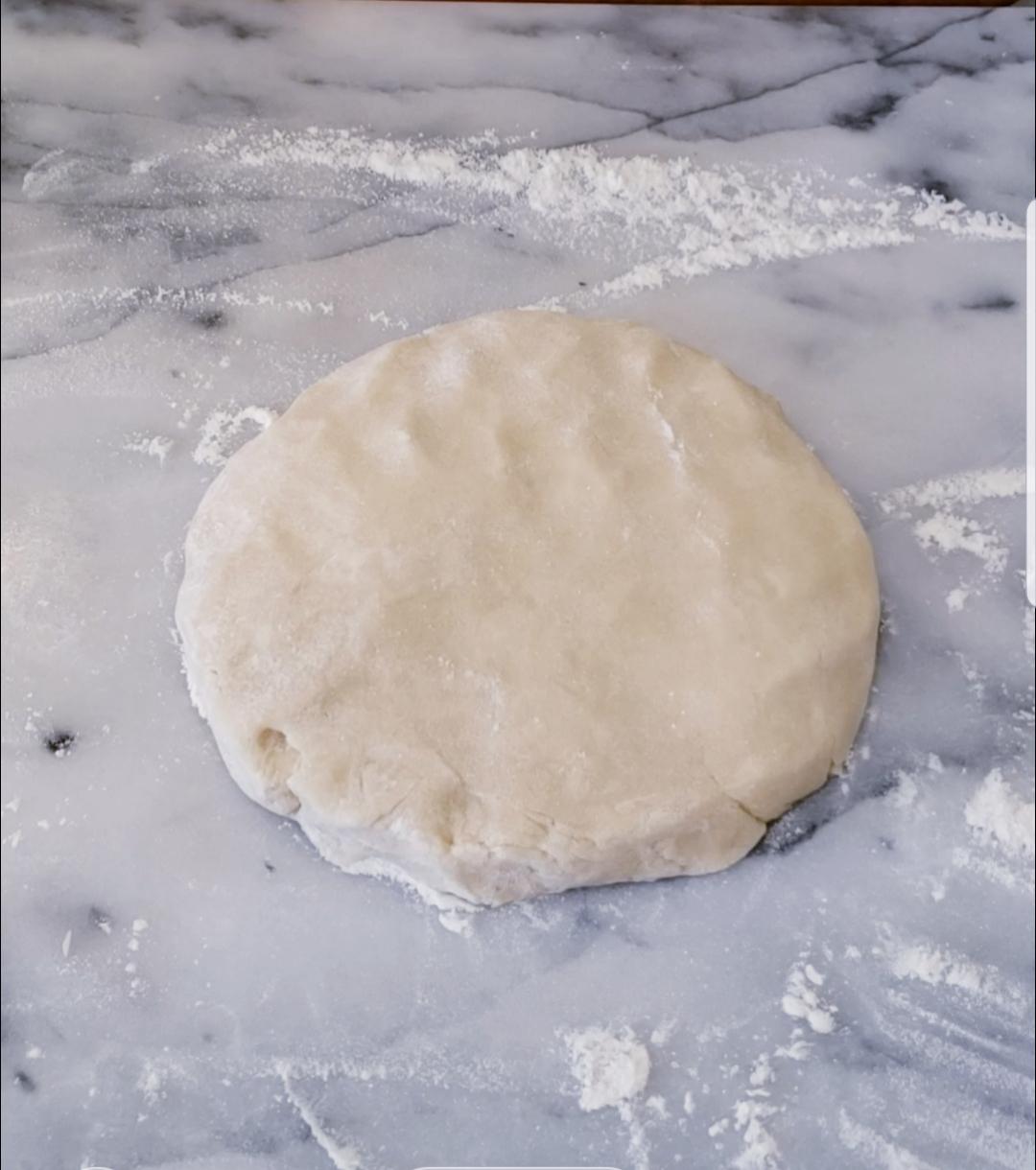 Form ball into a disk on a lightly floured surface.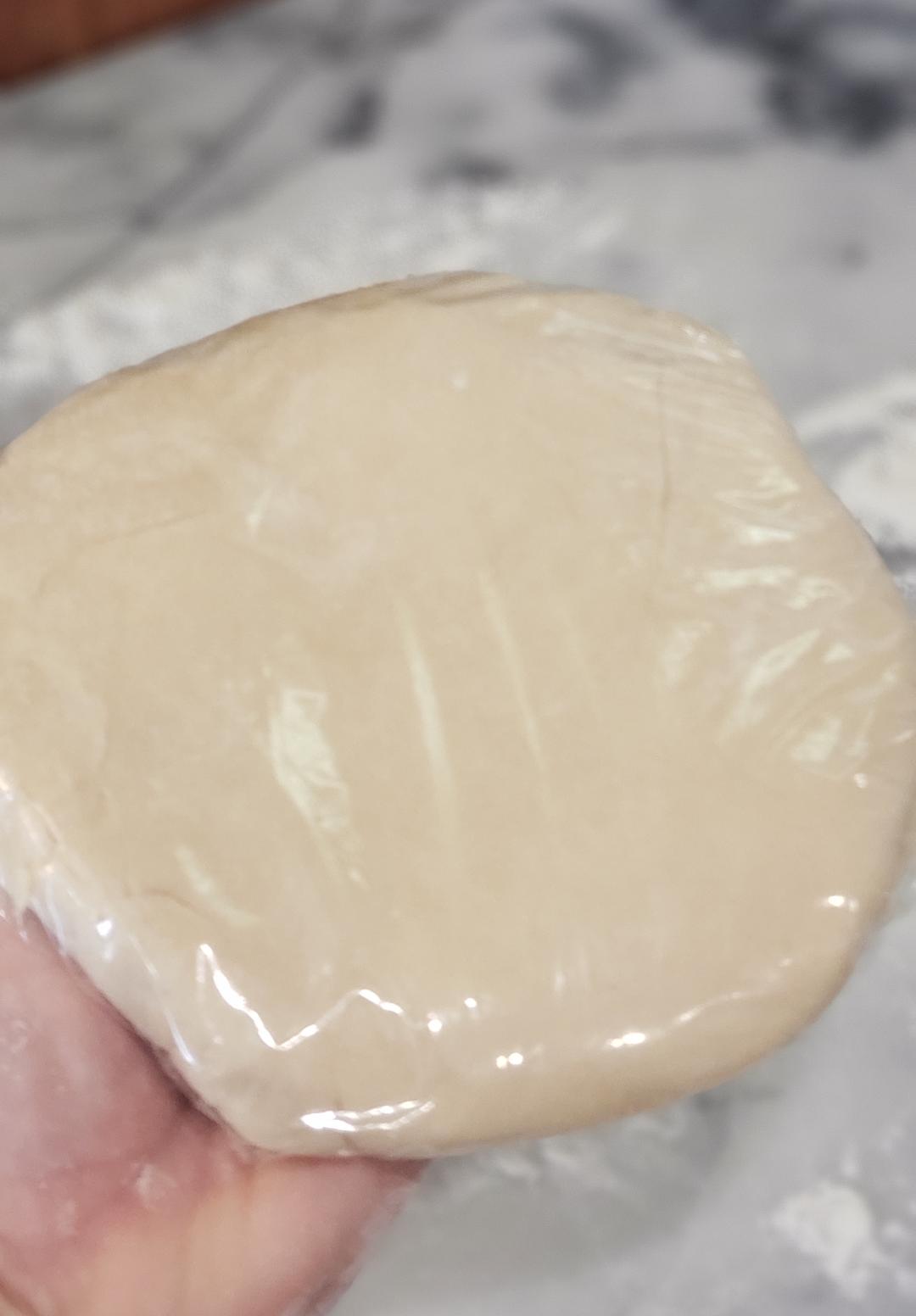 Then wrap in some plastic wrap and put into the fridge to chill while you prepare the apple filling.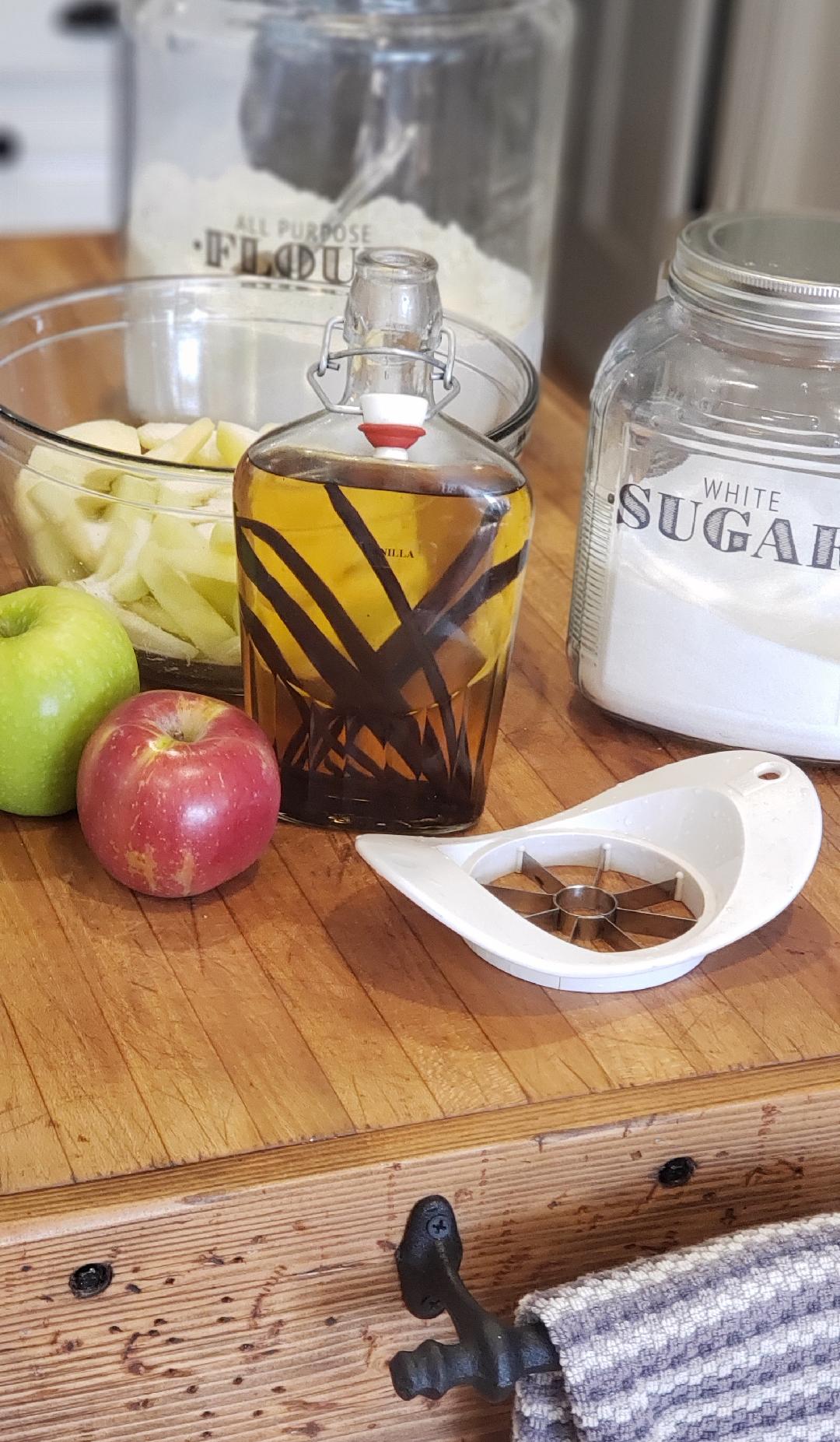 Oh the apple filling friend! It's so yummy and good. I peel about 3 green apples and leave them whole. Then if you've been following me for a while, you know I love me my kitchen tools like this one, and this one too! They're like toys for my projects. My way of thinkin' is give some one a saw and hammer, and watch what they'll build. Give someone some fun kitchen trinkets, oooh, wait and see the the yumminess they'll create!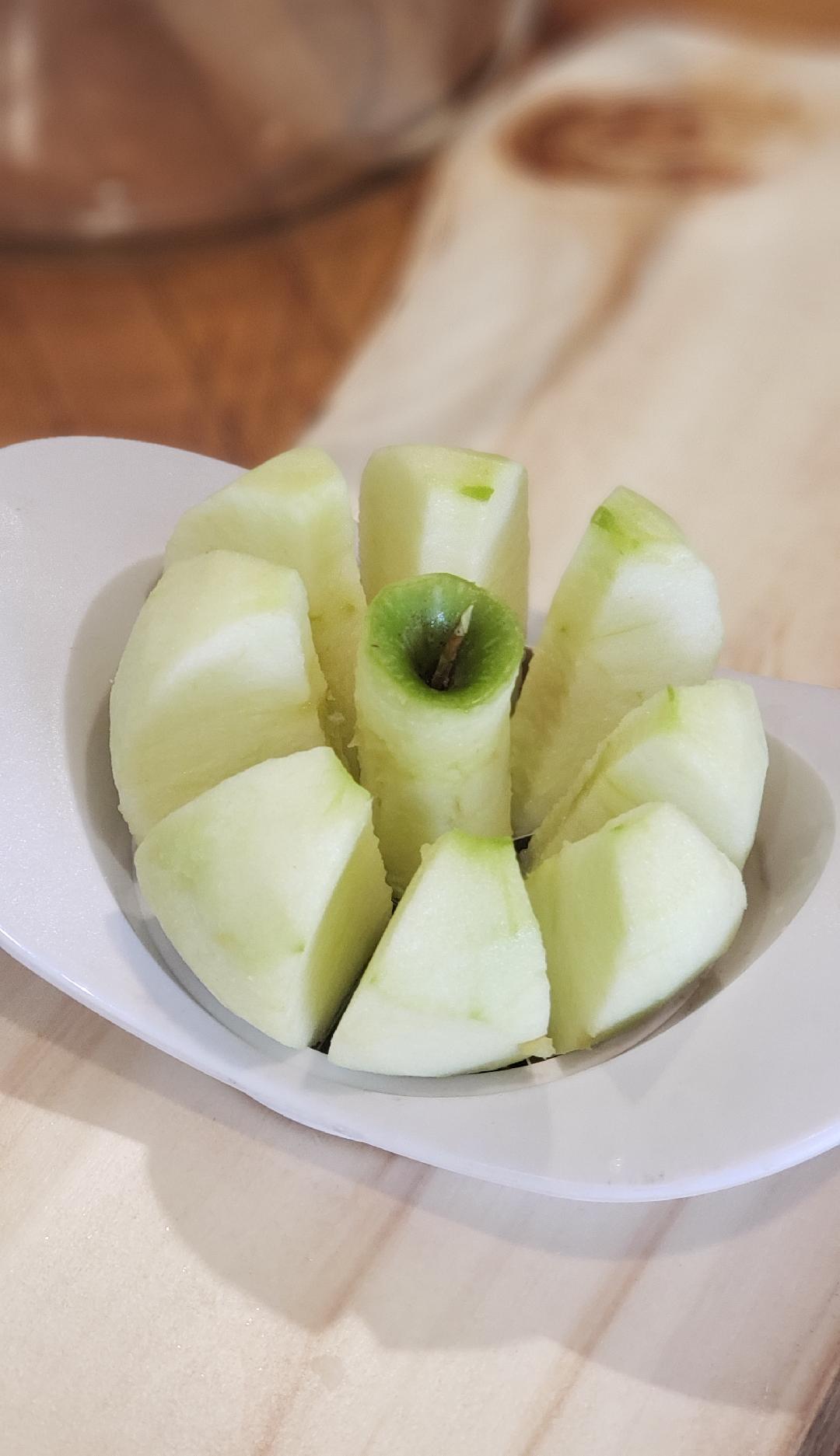 So this simple whole apple slicer and corer gets pushed down on the apples and slices them into eight even pieces. I then take and slice them in half again with a knife.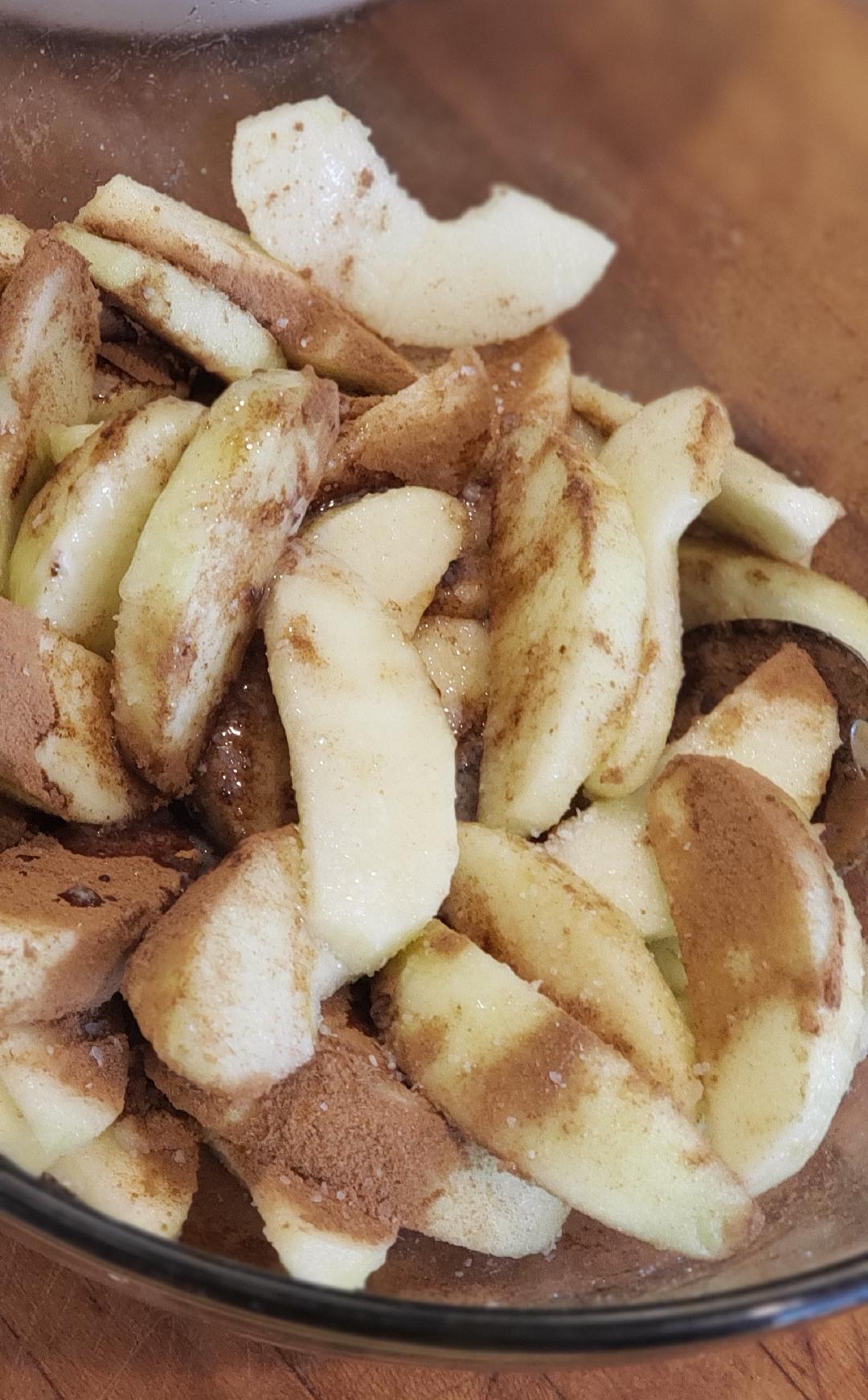 Now just put them all into a bowl and add a little salt, cinnamon, sugar, even cinnamon essential oil, melted butter and give it a toss.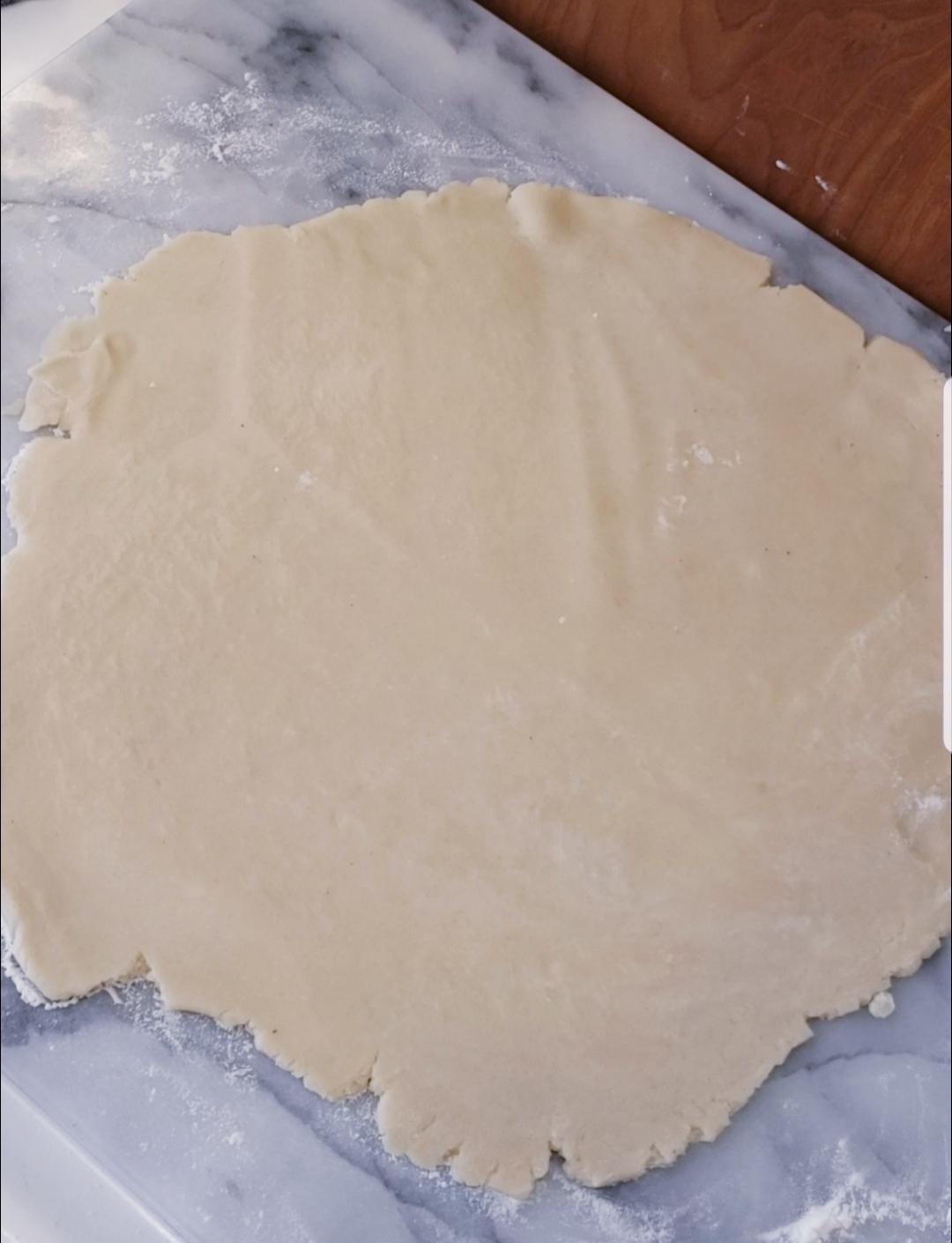 Take that chilled dough out, unwrap, and roll out into a circle about 16 inches in diameter onto a floured surface.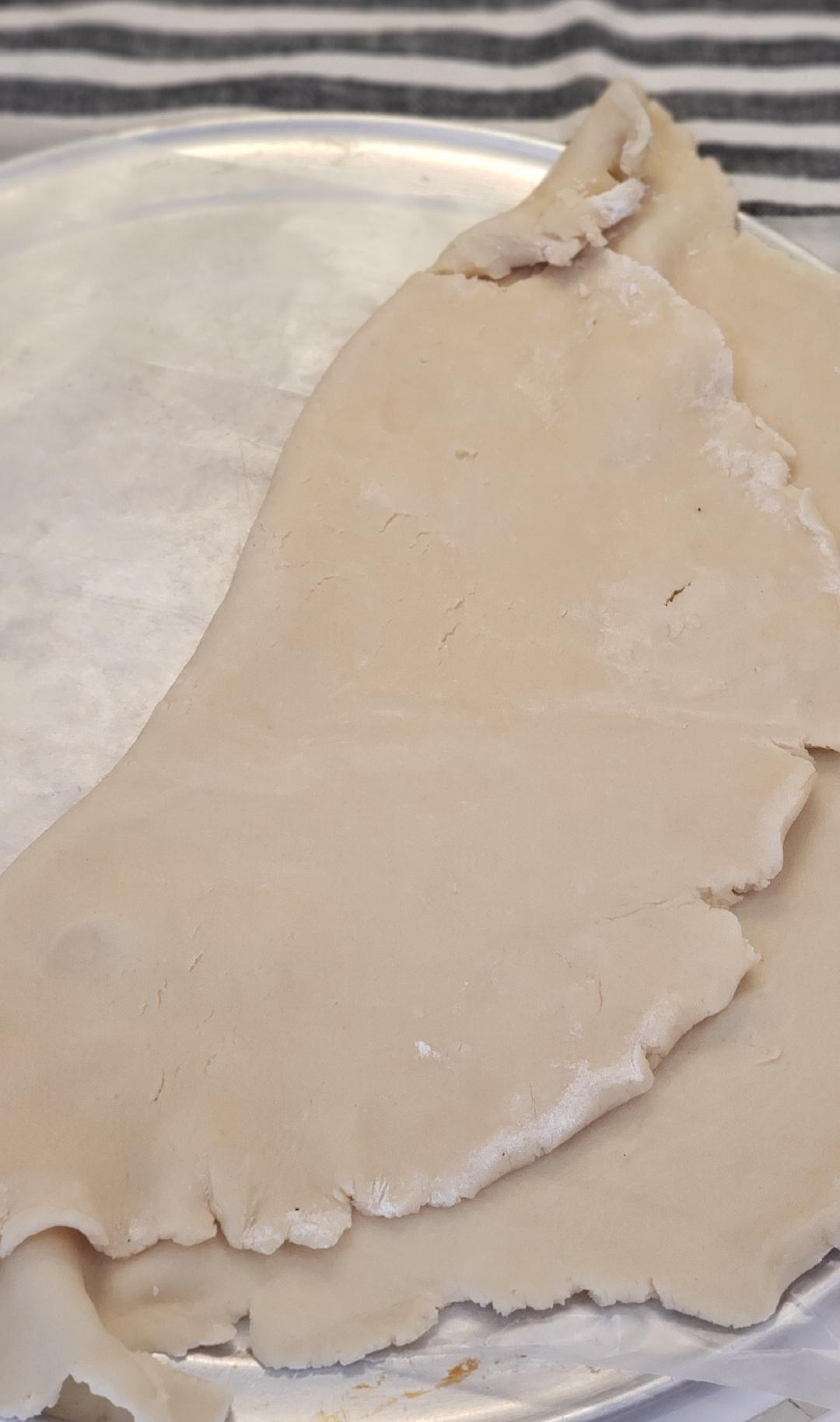 Fold in half so it's easier to transfer to a pizza pan that's lined with parchment paper.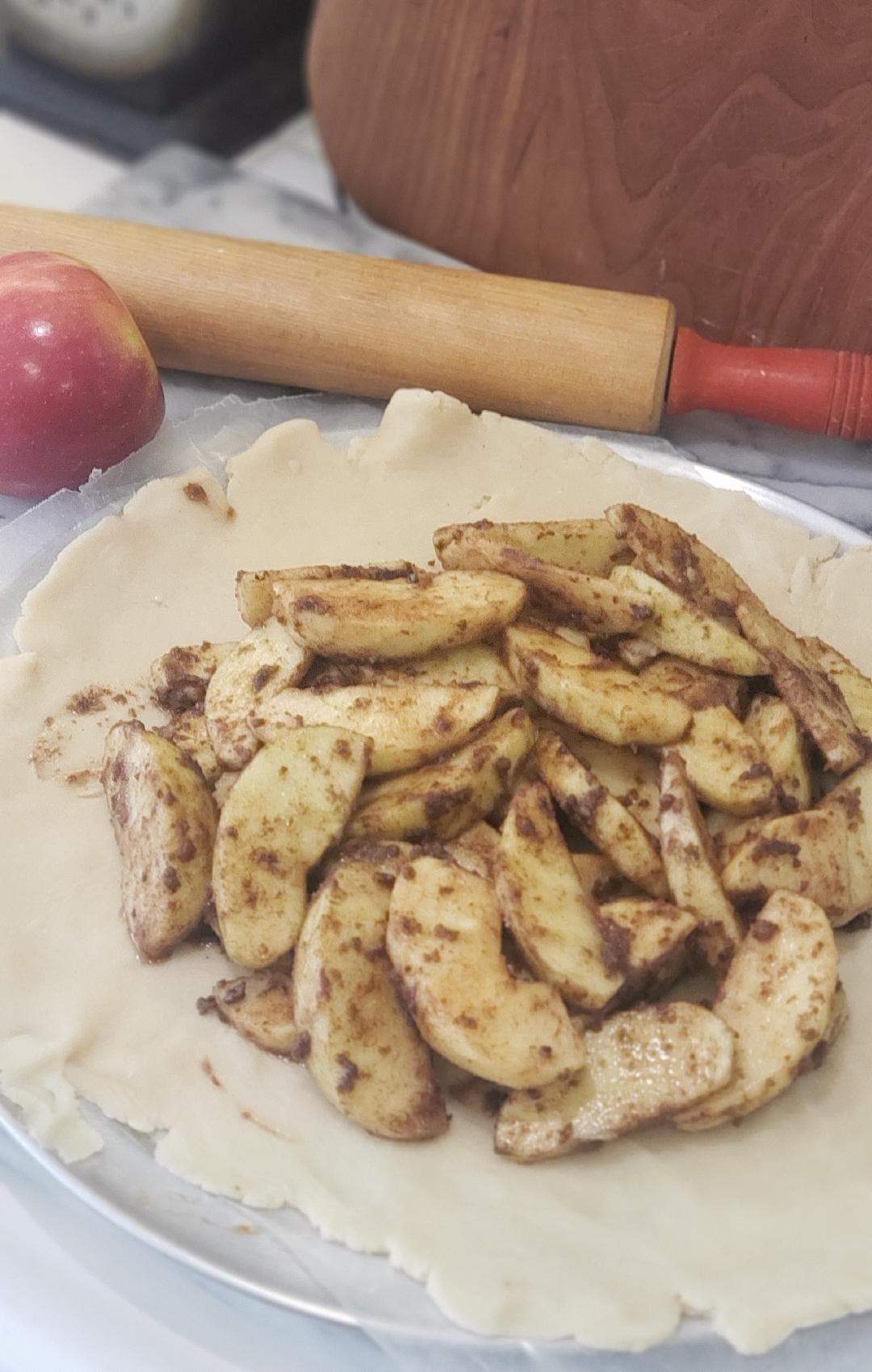 Mmmm, now add all of the apple filling goodness into the center just globbed on there or fan it out fancy it you like. I tend to be more of a globber!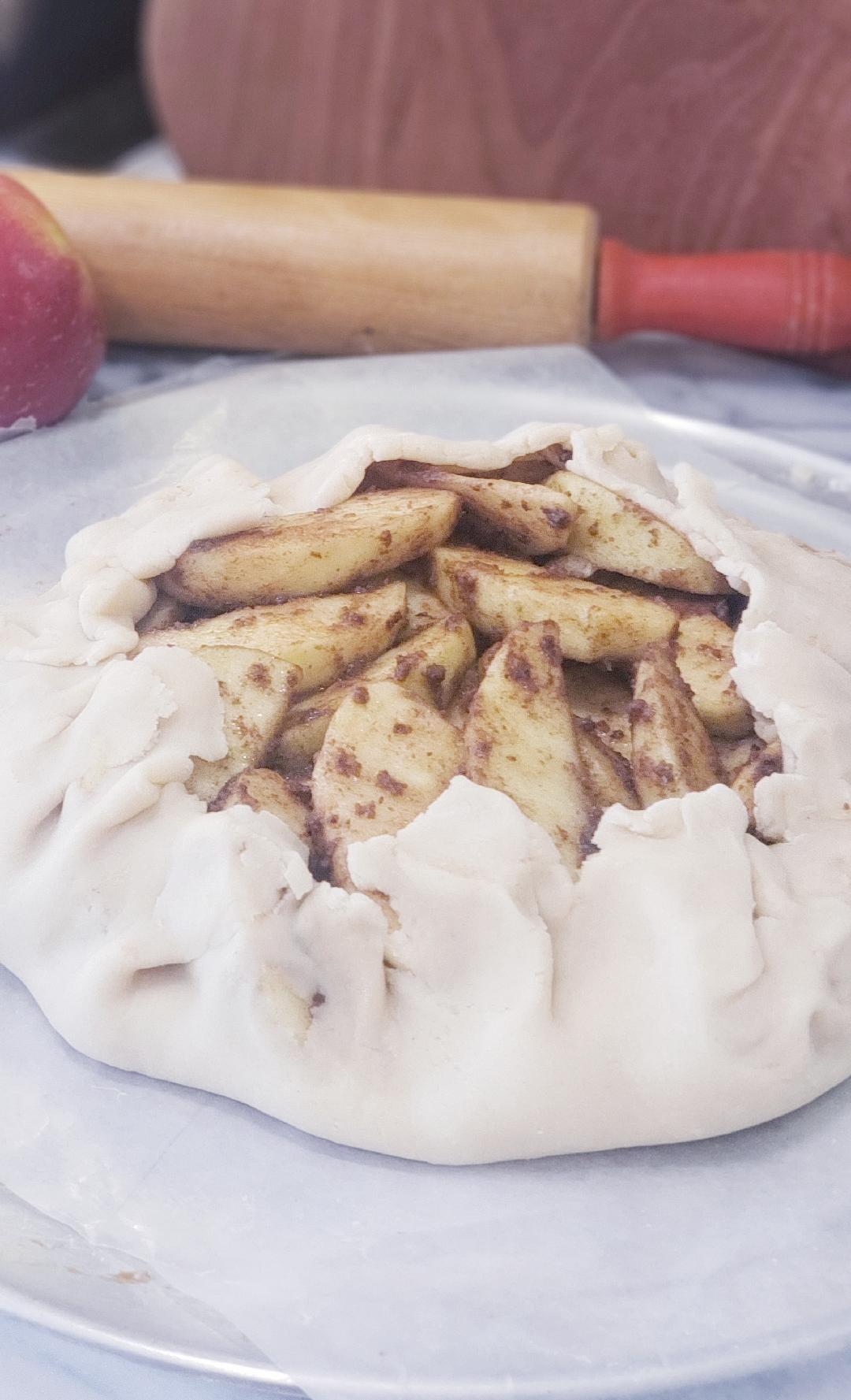 Ok, here comes the fun part. Take the edges and fold them up to the center over the apples while leaving the middle open. Isn't it pretty? No, not yet? Just you wait. Brush the edges with a beaten egg and sprinkle with the whole raw sugar.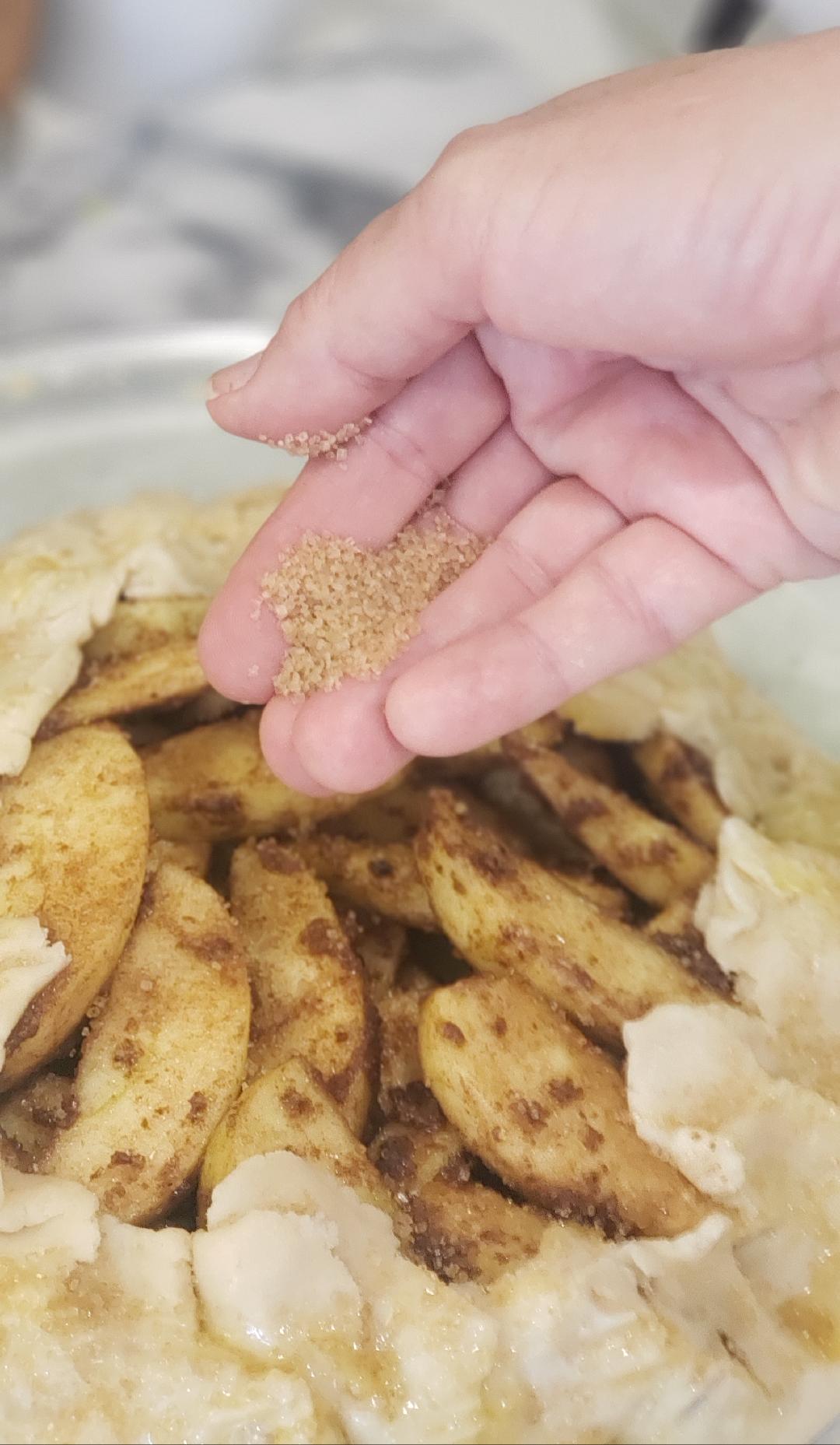 See what I mean! It's like glue and glitter but food style! Now pop that baby in the oven and bake at 350 degrees for 45-55 minutes.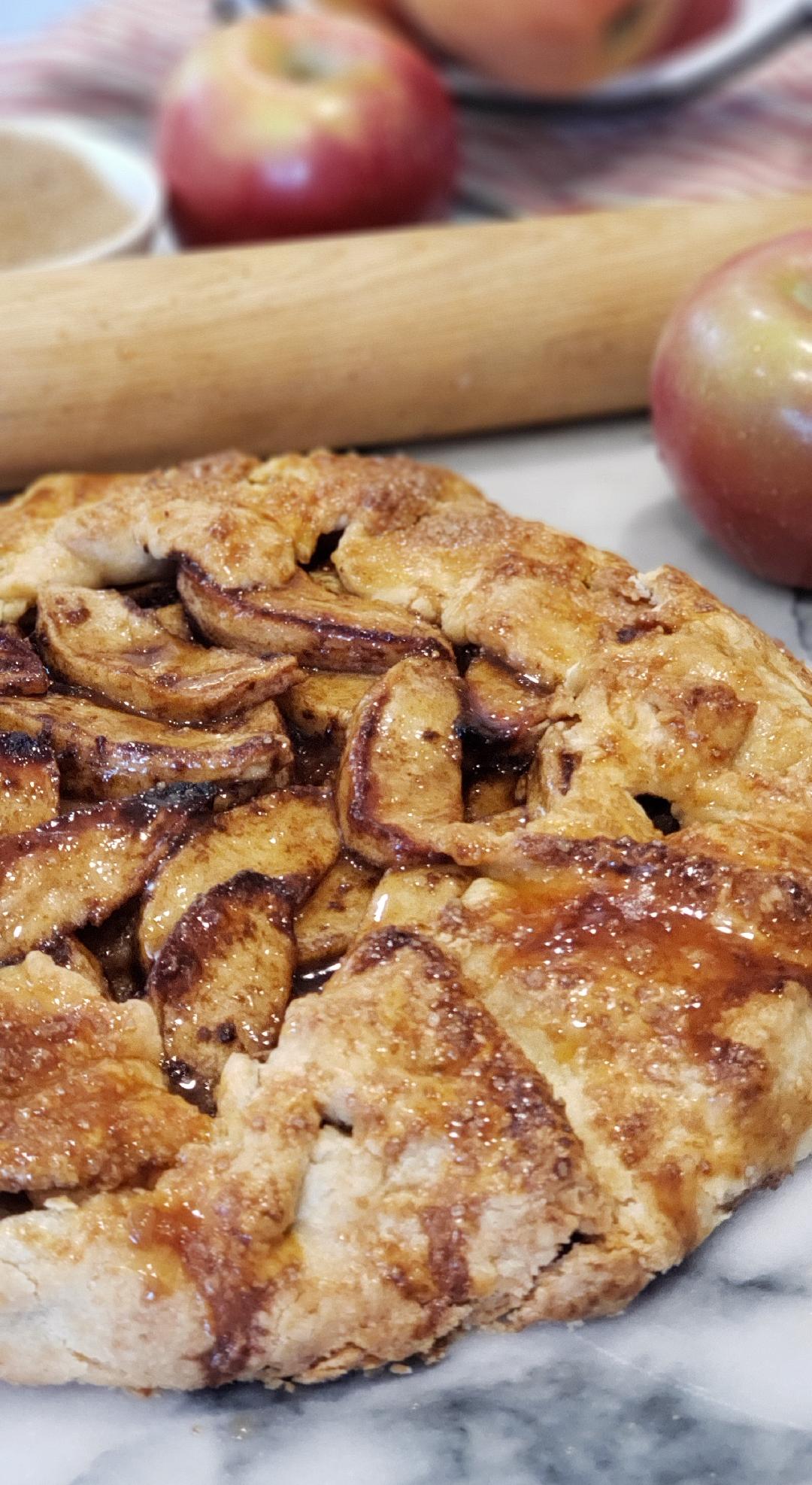 Woohoo!!! What a thing of beauty right? But wait until you taste this delectable apple treat! It so has the taste of the beginning of fall, and truly after you taste it you're probably gonna want to make this all year long.
Except in the fall when apples are at their natural peak, it's the very, very best time of the year.
Now if you're looking for another apple treat try my apple turnovers or if you just want some more fall treats try this,  this, or this too!  Hope you enjoy this fall favorite treat my sweet friend!
XO Jerri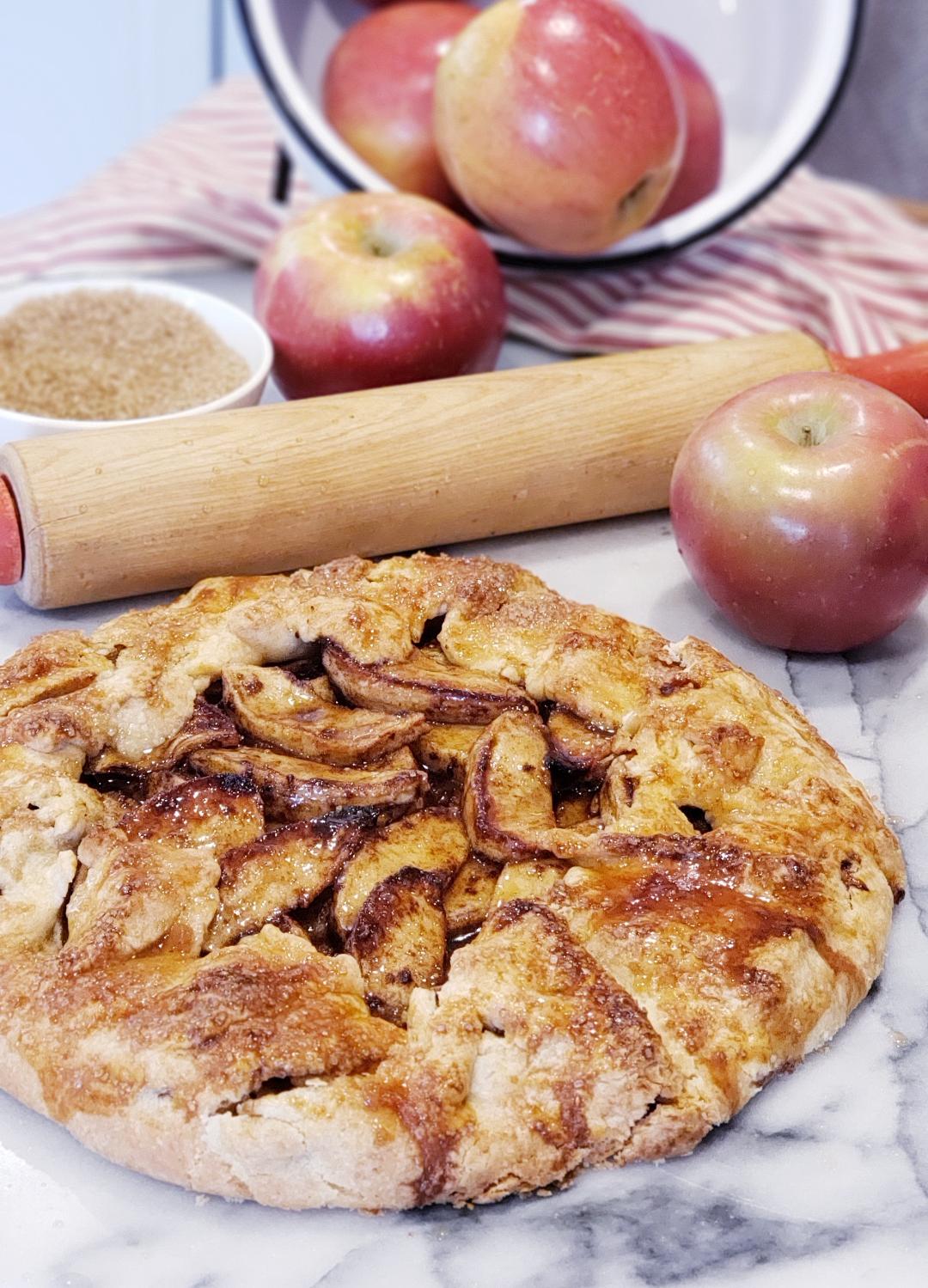 RUSTIC COUNTRY APPLE TART RECIPE
INGREDIENTS
CRUST
1 1/2 cups all purpose flour
1/2 teaspoon kosher salt
2 tablespoons granulated sugar
1 1/2 cubes cold butter cut into cubes
1/4 cup ice water
FILLING & TART
3 large green Granny Smith apples
1/3 cup granulated sugar
1 tablespoon pure vanilla extract
1 tablespoon cinnamon
1 drop of food grade cinnamon essential oil (optional)
2 tablespoons melted butter
1/2 teaspoon kosher salt
1 beaten egg
2 tablespoons raw sugar
2 tablespoons apricot or fig jam melted for glaze
INSTRUCTIONS
 Preheat oven to 350 degrees.
 Mix crust ingredients together by pulsing in a food processor until coarse like peas.
 Add ice water and pulse again until crumbly and it starts to stick together.
 Move to a floured surface and form into a ball then pat into a disk.
 Wrap in plastic wrap and store in the fridge while you make the filling.
 Peel, core, and slice apple into small slices to make about 4 cups.
 Place slices in bowl & add salt, melted butter, vanilla, cinnamon, essential oil, sugar and toss.
 Take dough out and roll with pin on floured surface until you have about a 16 inch circle.
 Set the crust on a parchment lined baking pan.  (I like to use a pizza pan)
 Lay the apple filling in the center leaving a 3 inch rim.
 Fold edges over the apples toward center in a pleat like fashion, leaving the center open.
 Brush edges with beaten egg then sprinkle with sugar all over.
 Bake on center rack for 45 to 55 minutes until fruit is cooked and crust is golden brown.
 Cool on rack and add 2 teaspoons water to jam in bowl and microwave then brush over apples.
 Serve warm cut into slices and enjoy!
PIN FOR LATER