The sun is shining the grass is green, the orange and palm trees sway.
There's never been such a day in…
CAL – I – FOR – NI – A.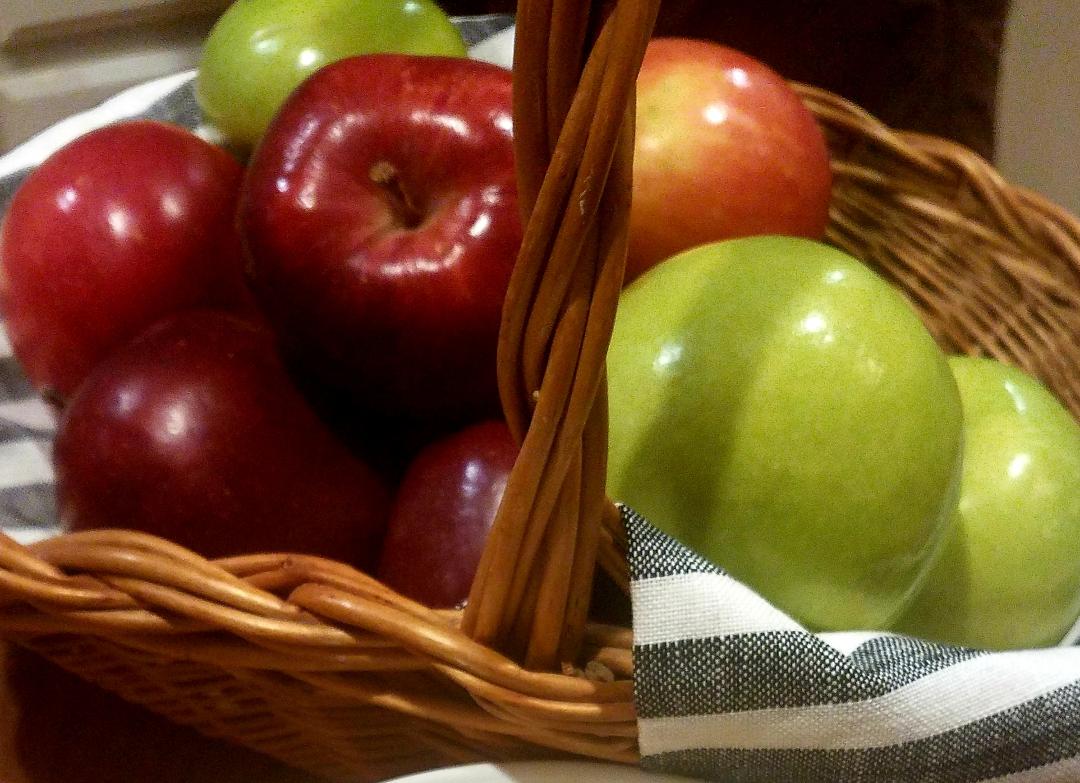 But it's September the sixth and I'm longing to curl up with…
hmm, I think…
a cozy blanket by a roaring fire while the cold wind blows outside and I scoop up some scrumptious apple dumplings and glorious whipped cream into my mouth which I know will warm my cold self up from the oh so… cold, you know, outside.
Have I said cold enough?  Do you get the picture?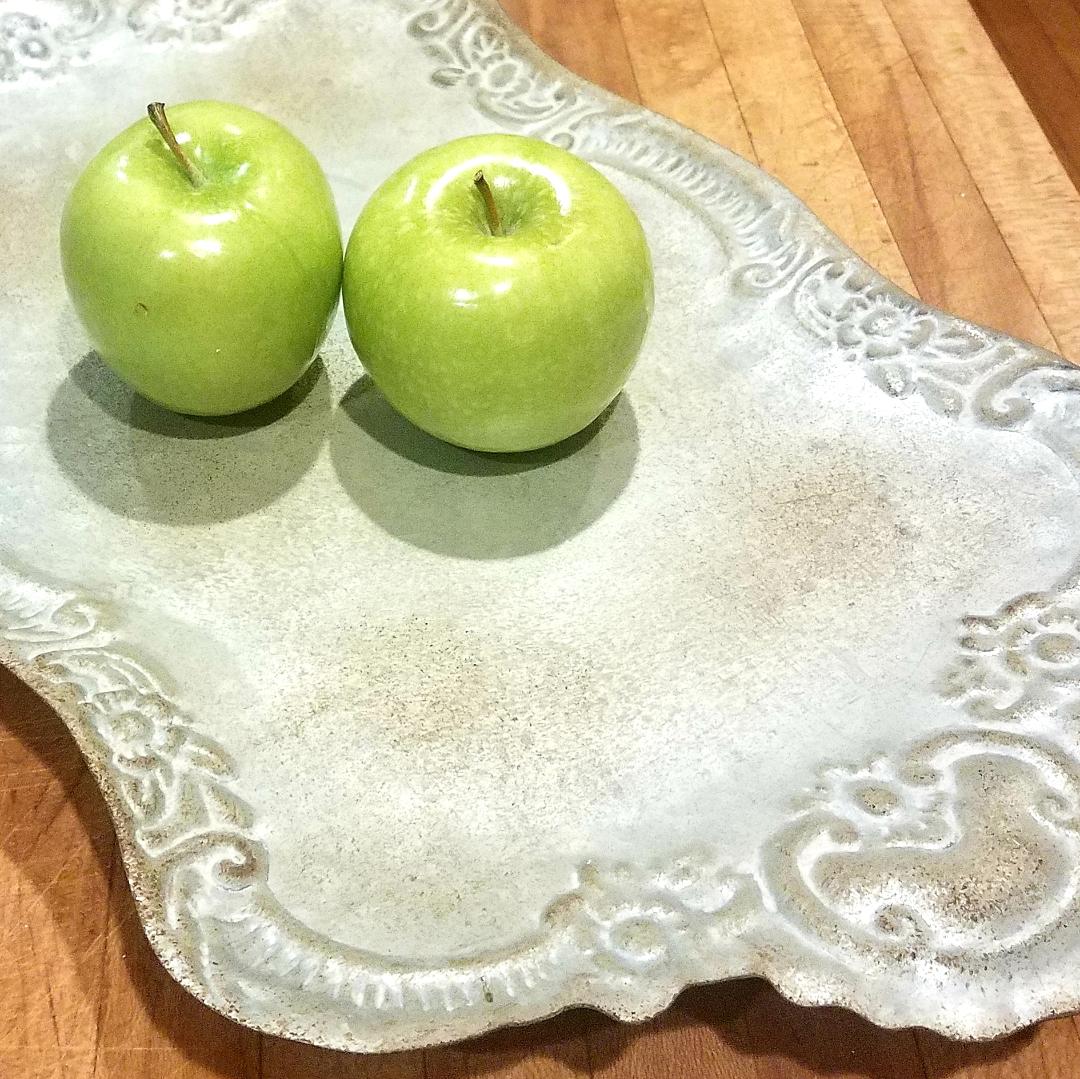 I'm longing for fall and it's not here yet, almost, but not yet, at least not here in California yet.
But, it is apple season, and I'm going with that.
So here's to making a whole mess or should I say gang of apple dumplings!
Hurray!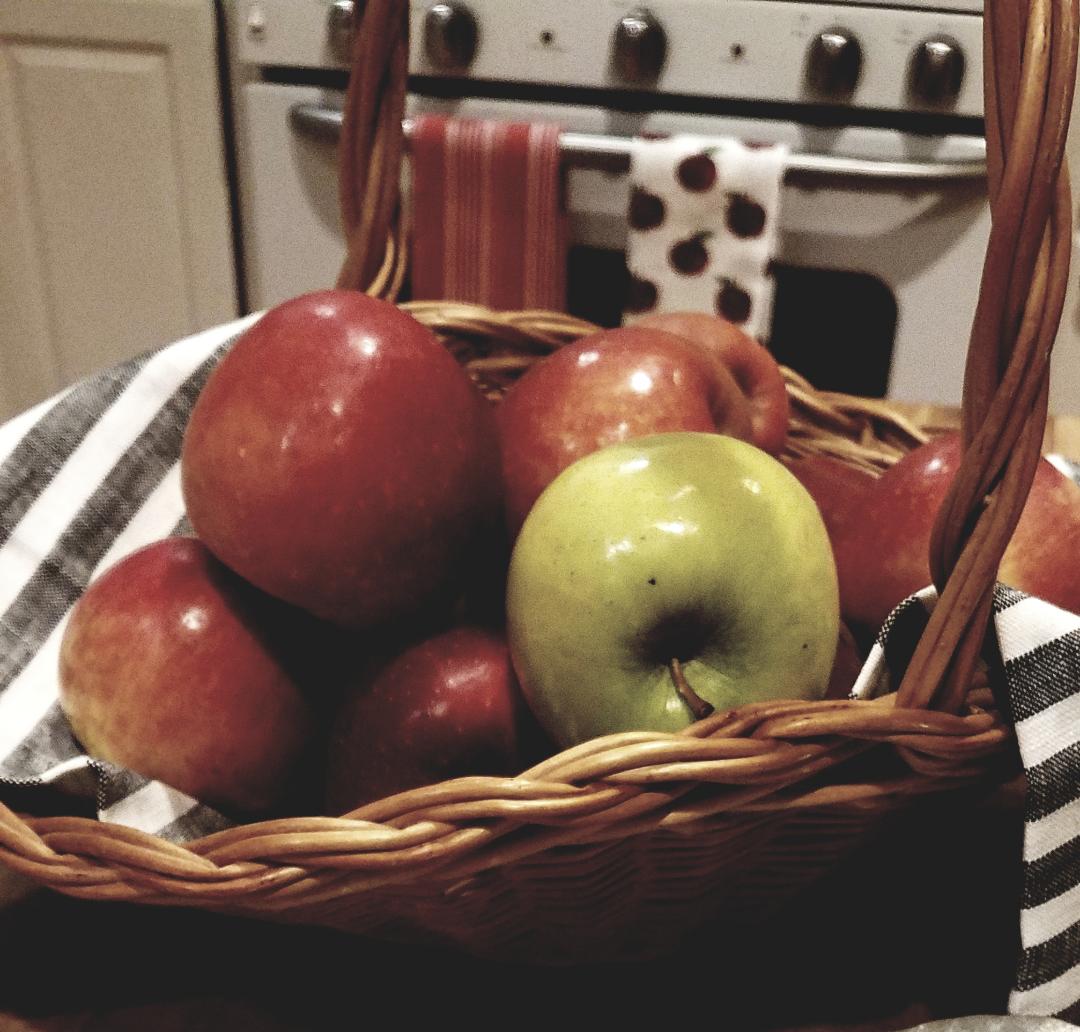 Now the traditional country style or old farmhouse style apple dumpling was to use a whole apple, peeled and cored.
Then filled with butter, brown sugar, maybe even raisins and wrapped in a pie crust and baked until golden brown and delicious.
My boys grew up on this delightful treat every September.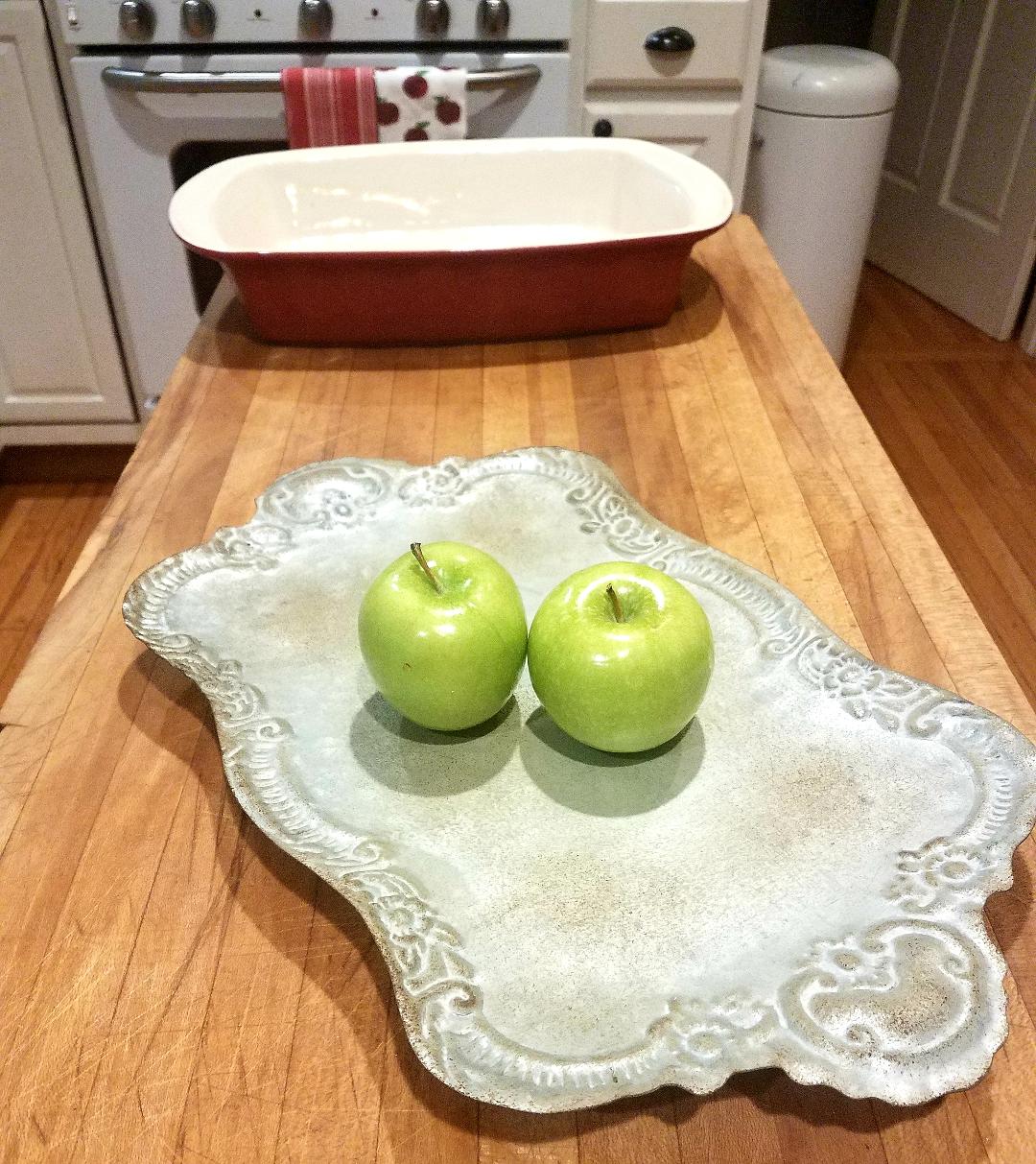 But I'm gonna go with the modern farmhouse style, apple dumpling today which is my new favorite recipe.
I call it the Apple Dumpling Gang Recipe because it's like a whole tray of enchiladas
(but, well, not enchiladas, they're… apple dumplings).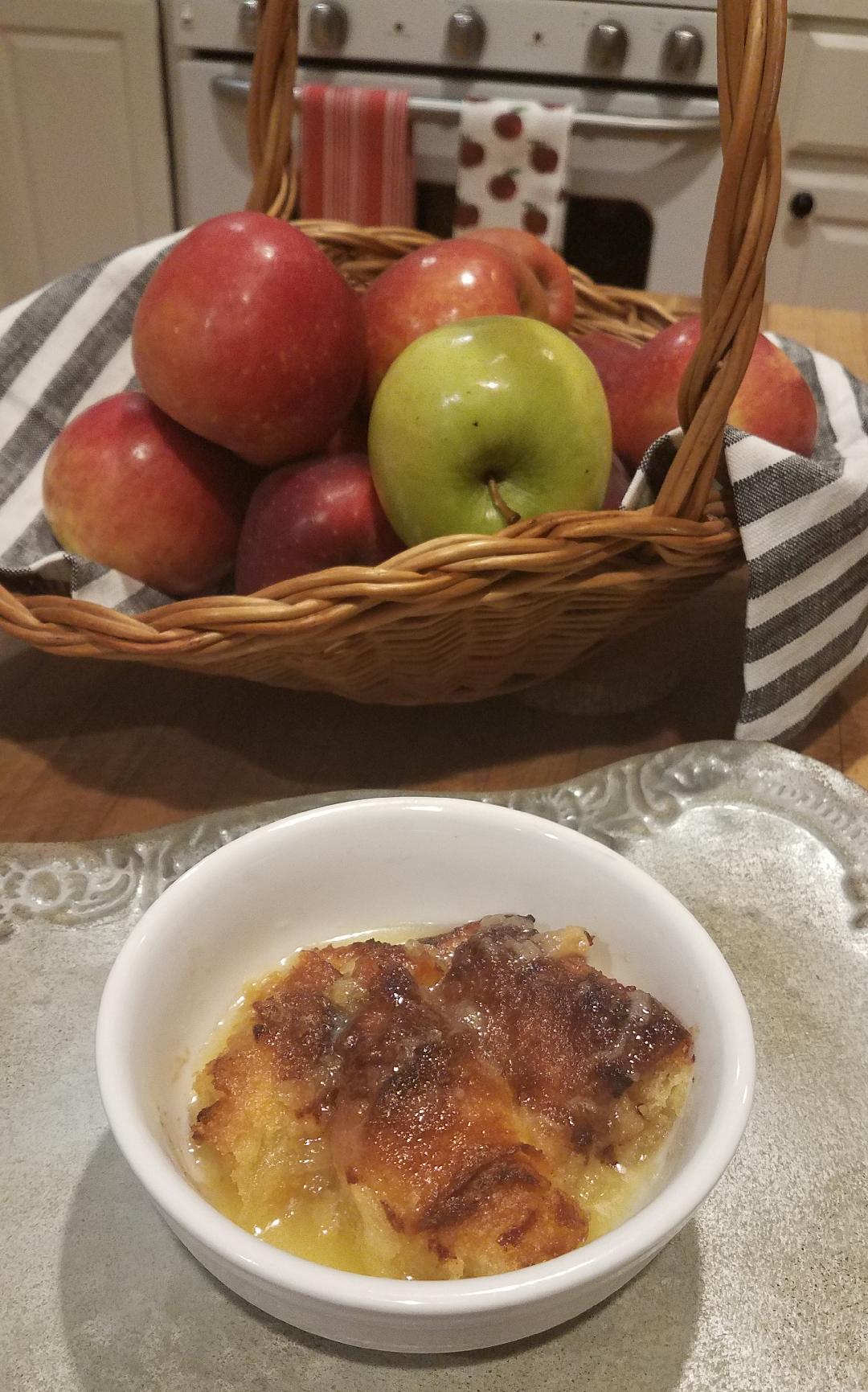 This whole gang of em in one baking sheet is perfect for your whole family.
And besides, they are like out of this world crazy good.
I mean, I'm telling you, you're going to flip out at how great they are.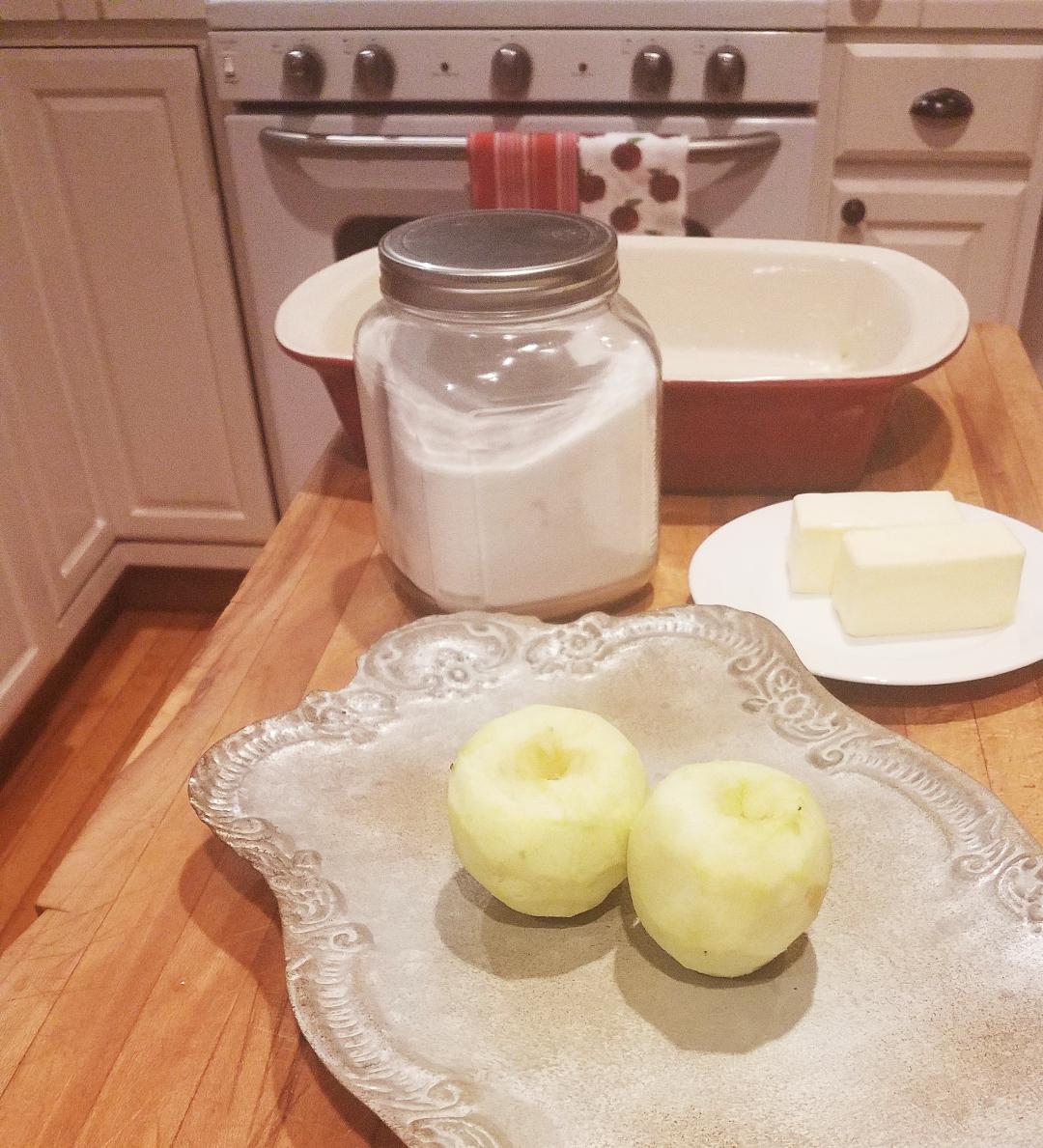 First of all, there's of course an apple, but not a whole peeled one.
Nope, just a wedge.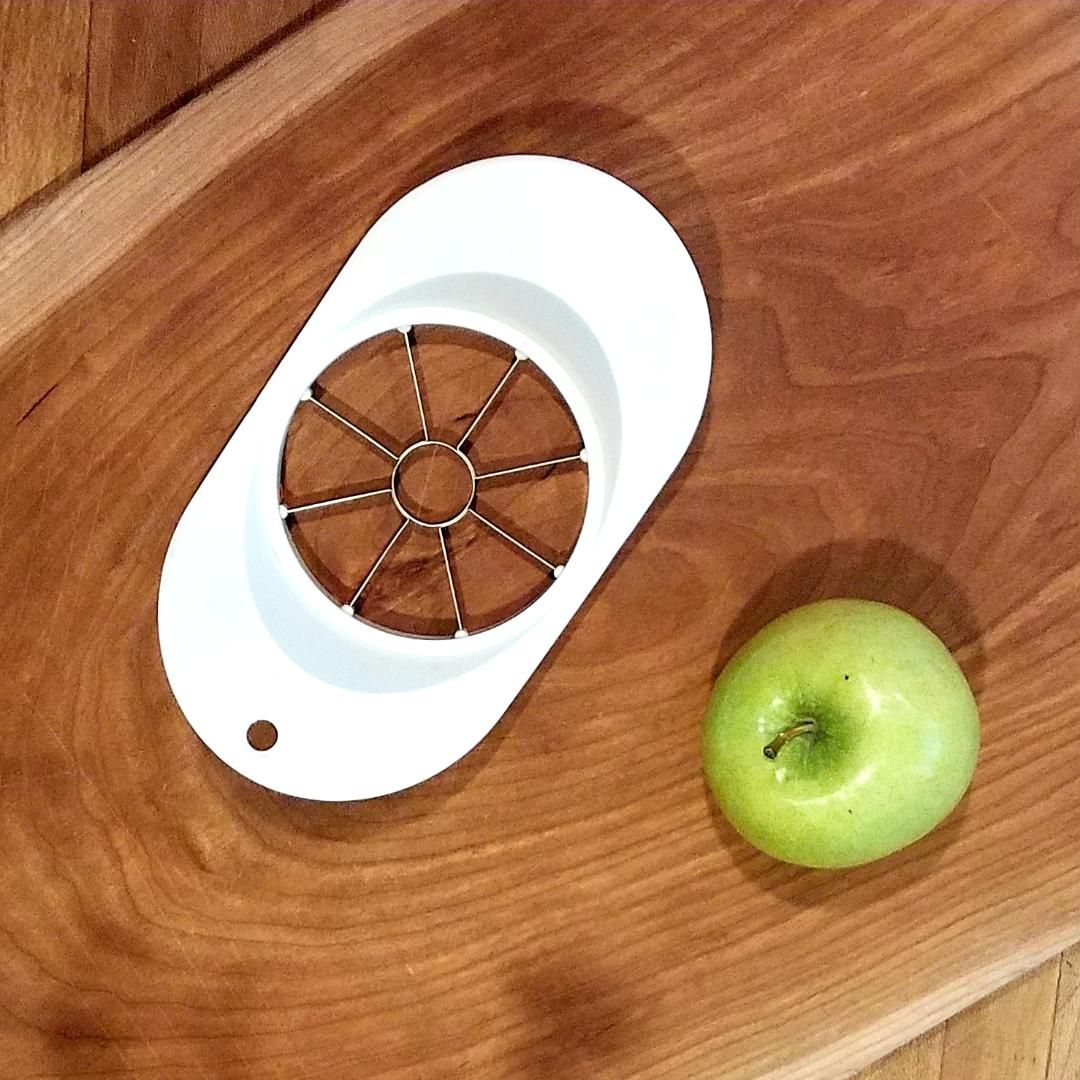 (I like to use my handy dandy apple core-er and slicer upper thing-a ma jig too!)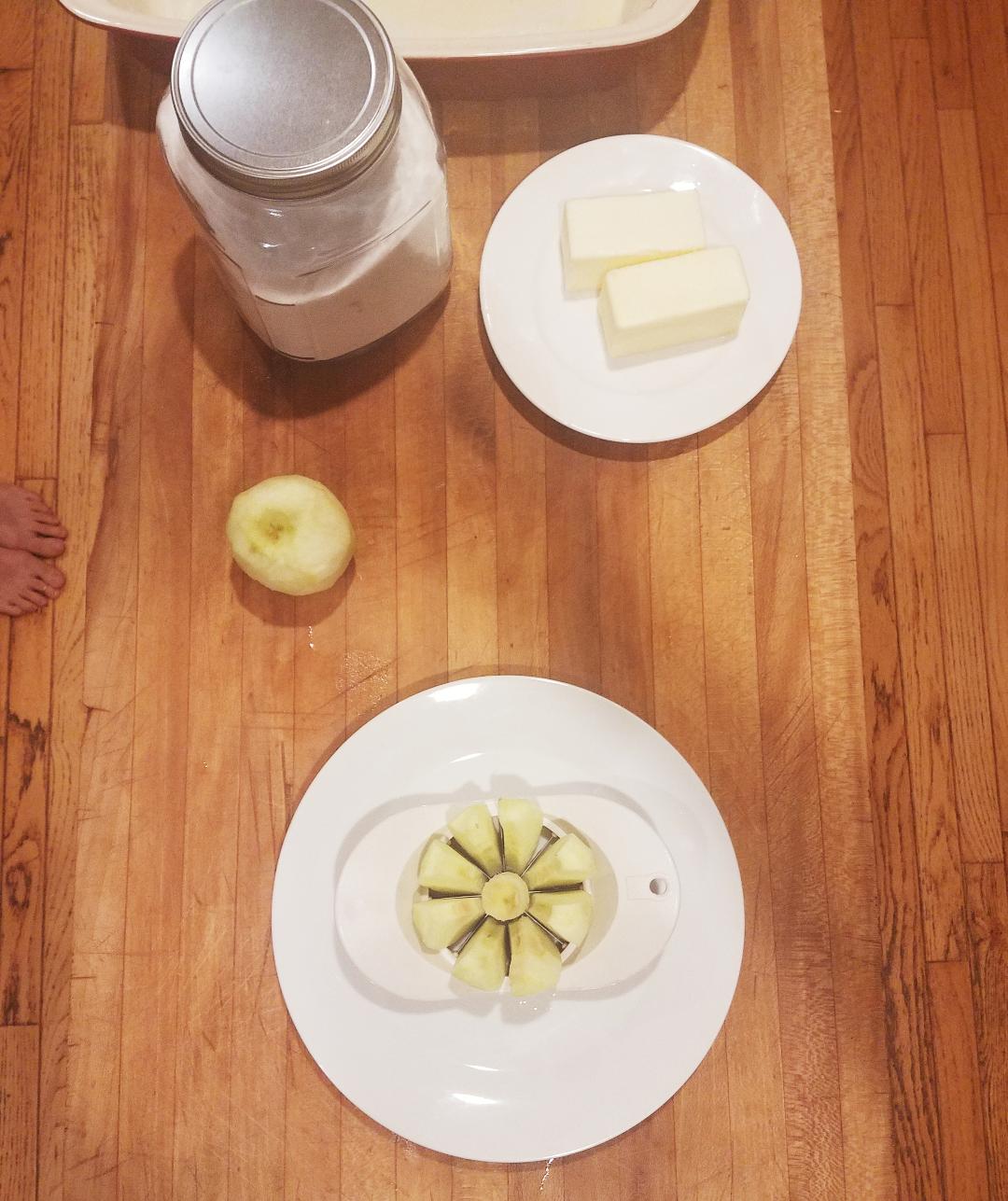 Do you have one of these?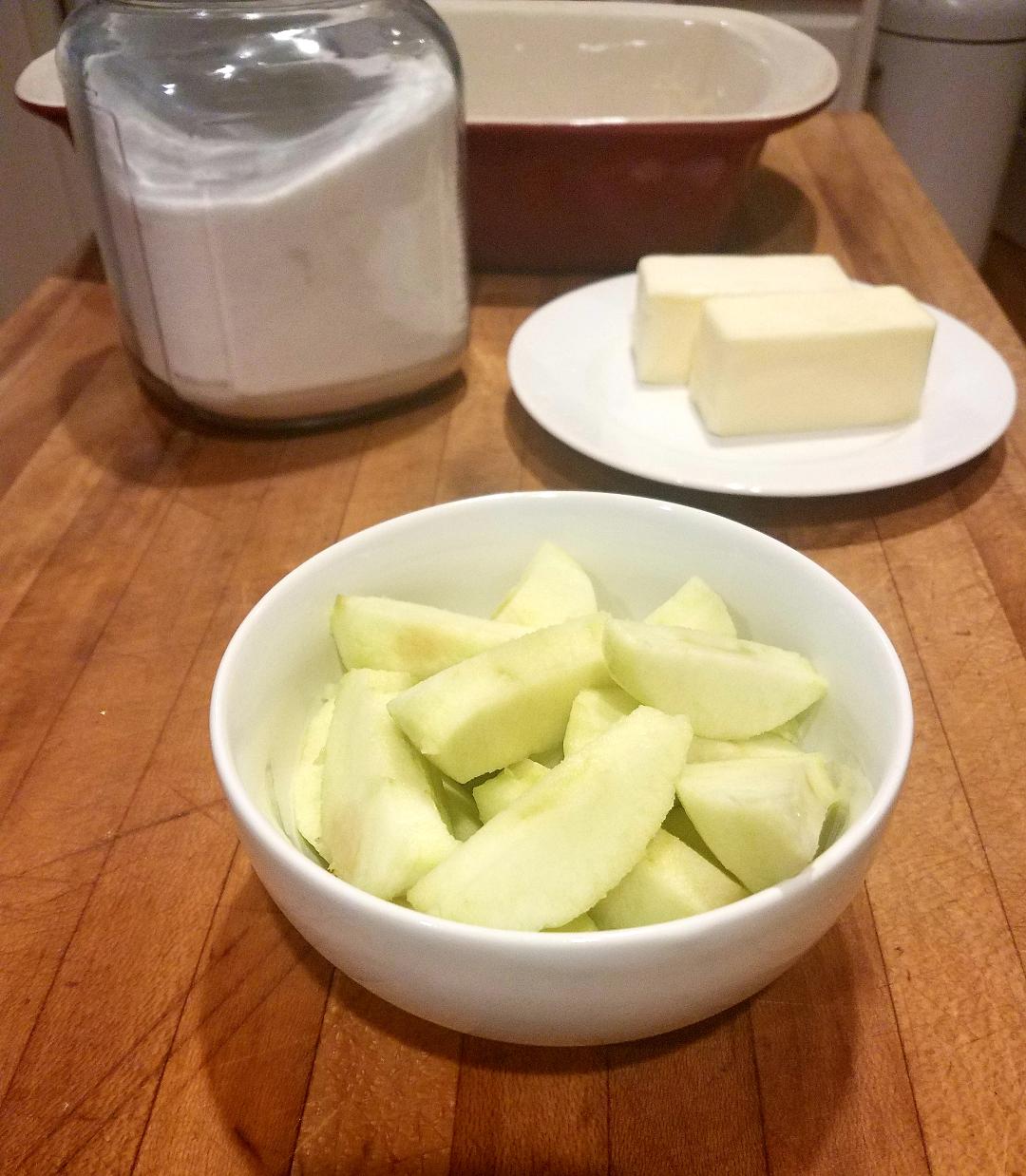 They're so fun, right?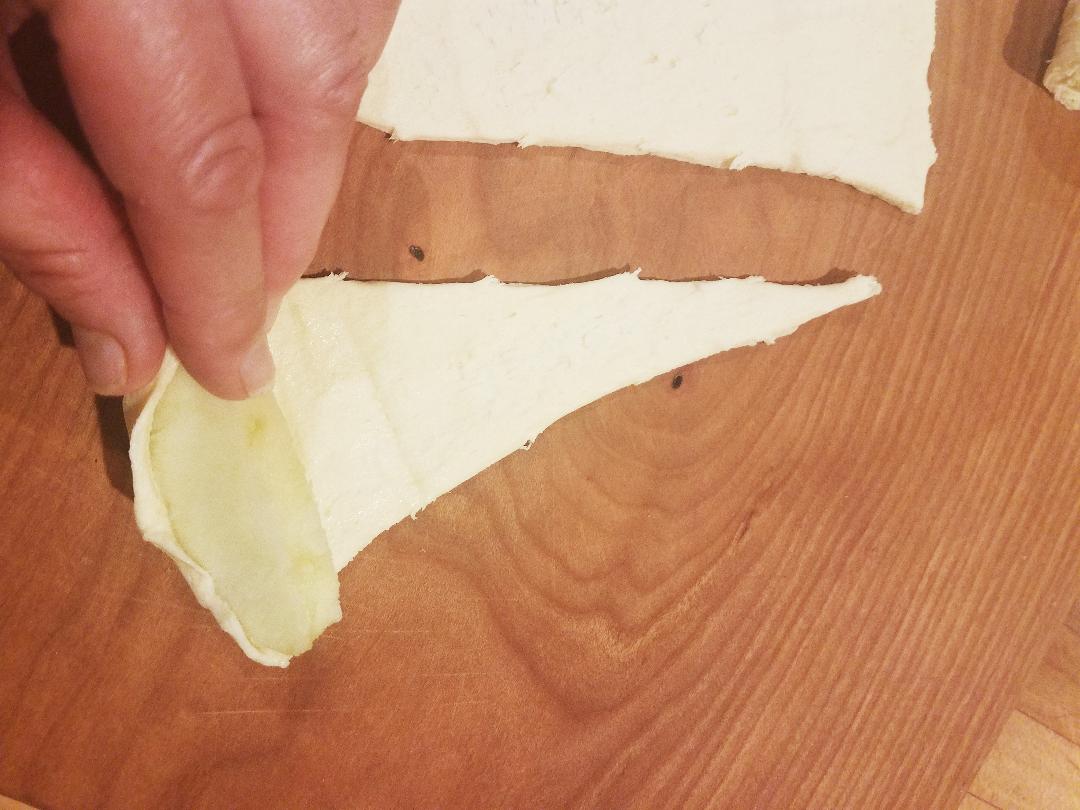 Then each apple piece is wrapped in a crescent roll triangle,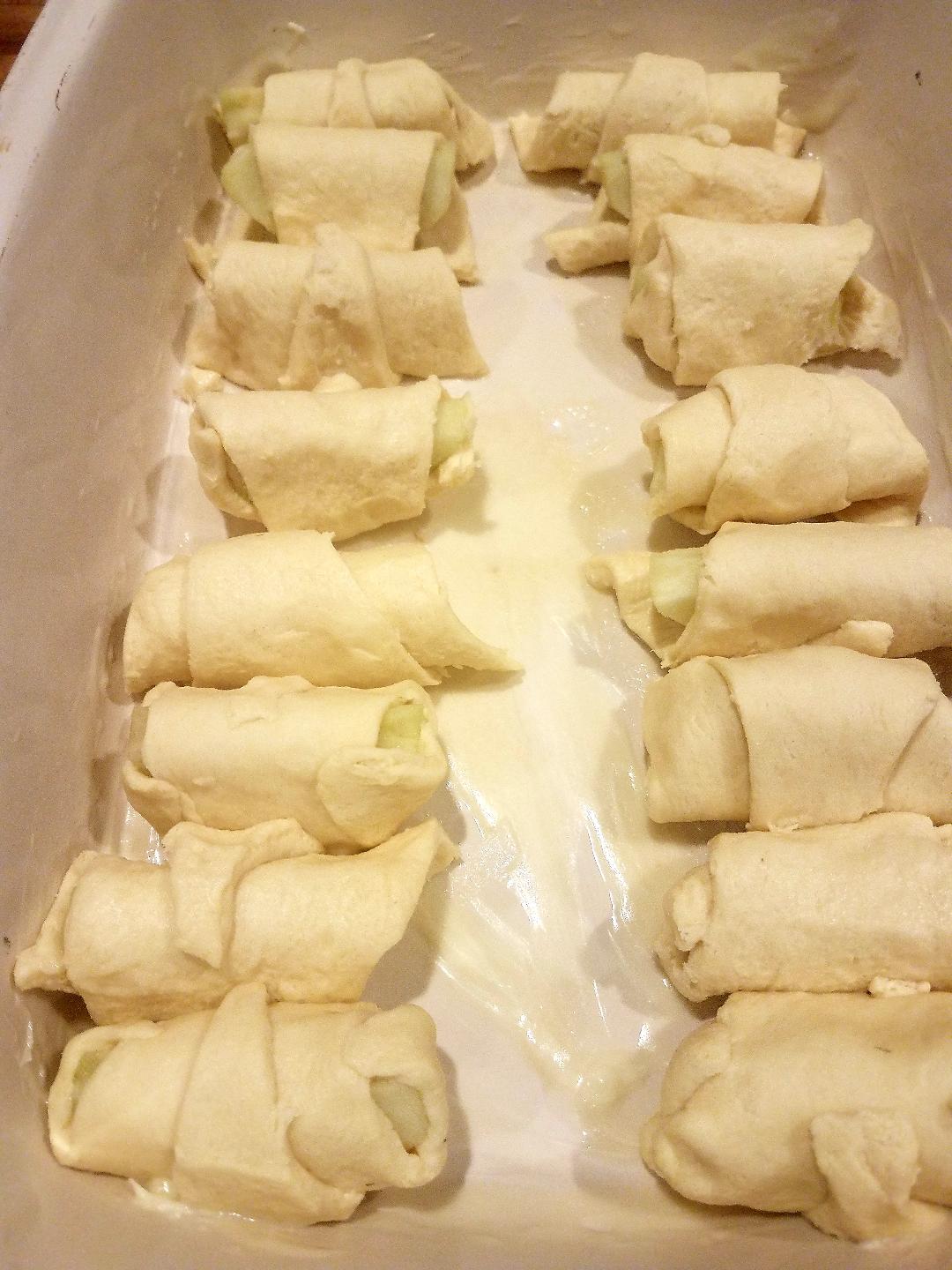 laid down in a buttered baking dish and ready for the goodness.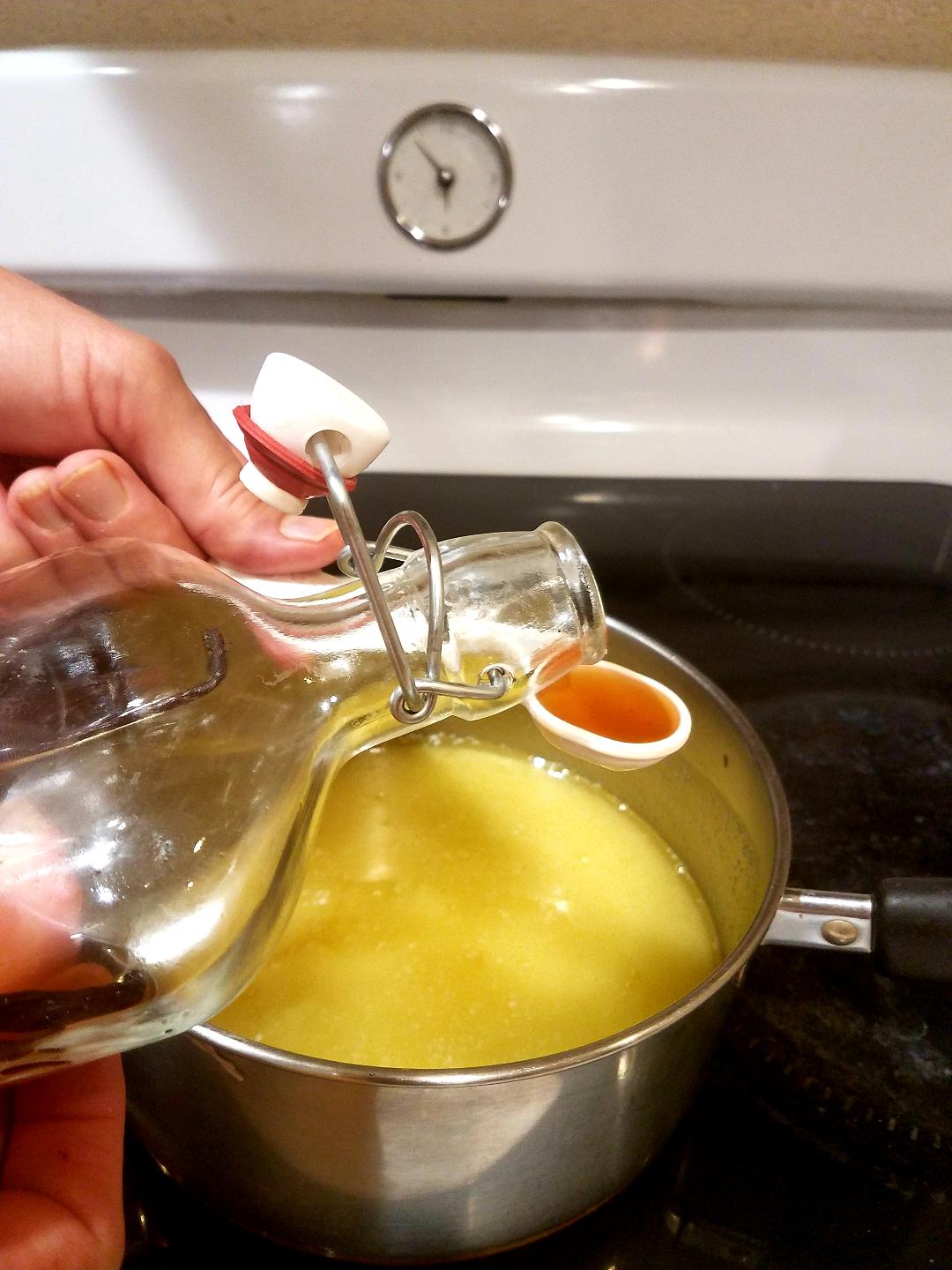 Hmmm, goodness you ask?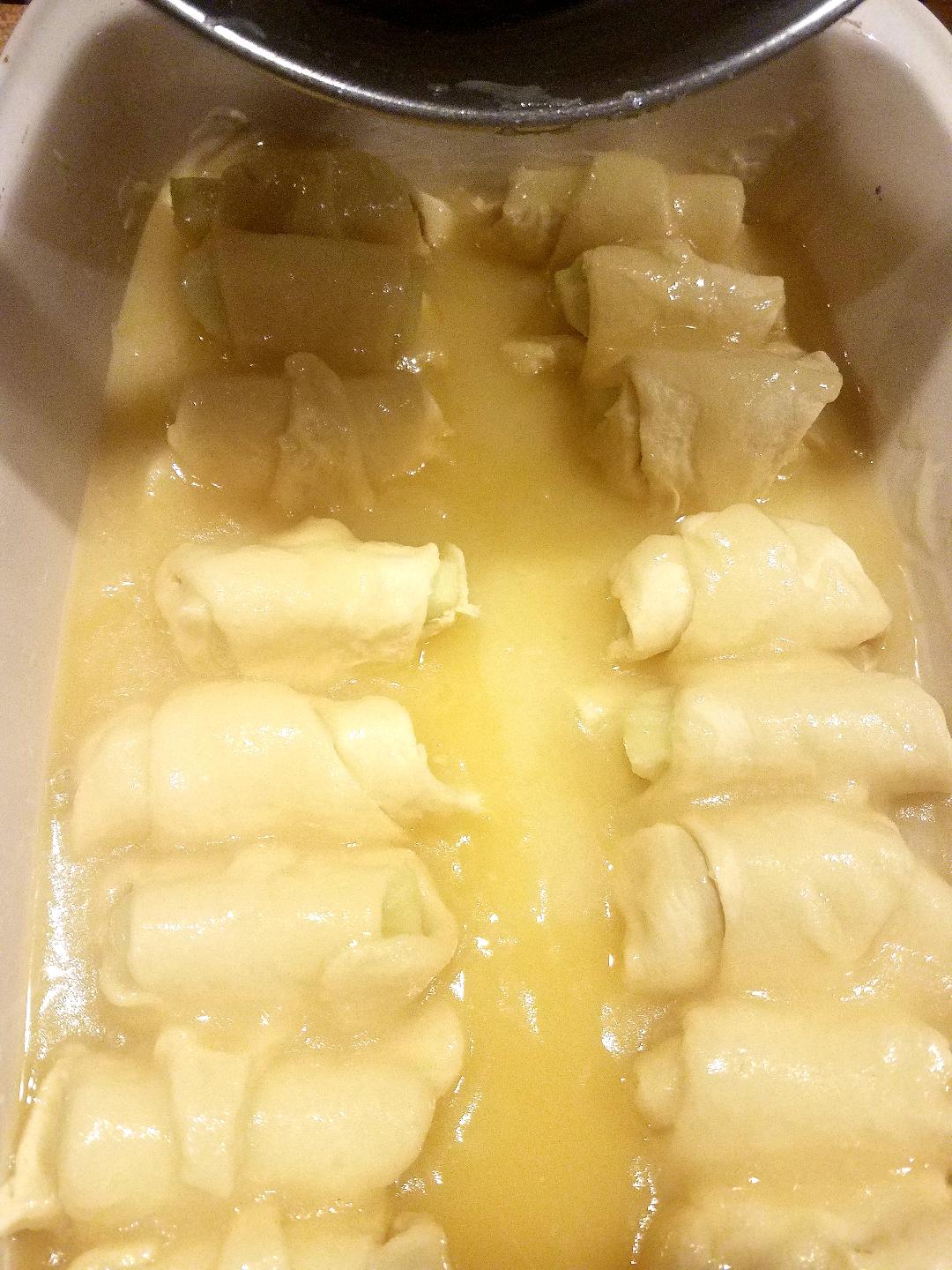 Yes, the goodness of amazing rich and sweet sugar and butter melted together then poured over this waiting gang.
And now the crazy part happens.
Ready?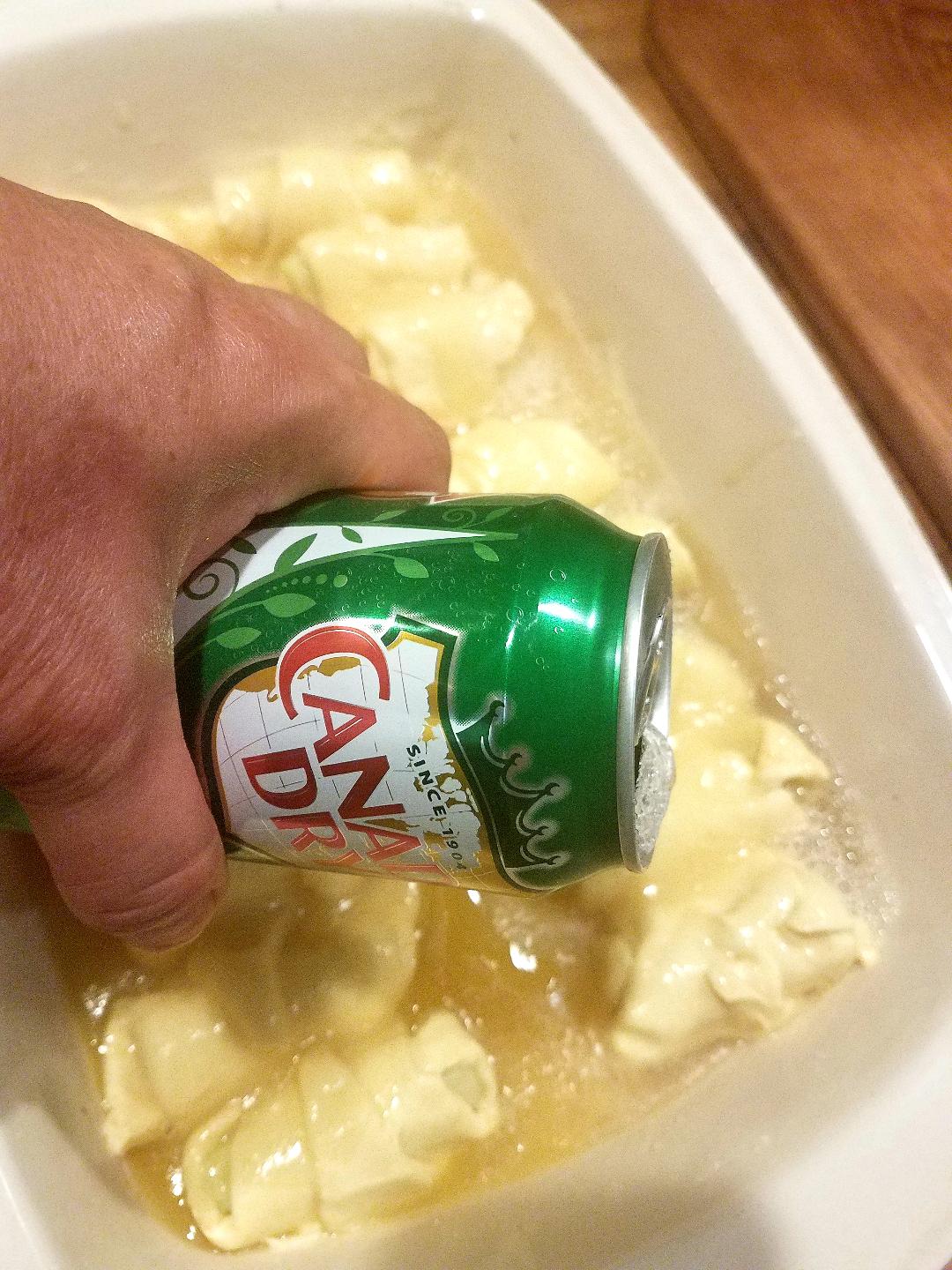 Pour a whole can of ginger ale over everything.
Weird?
Yes, maybe.
But the soda does something magical to it all (just wait, you'll see)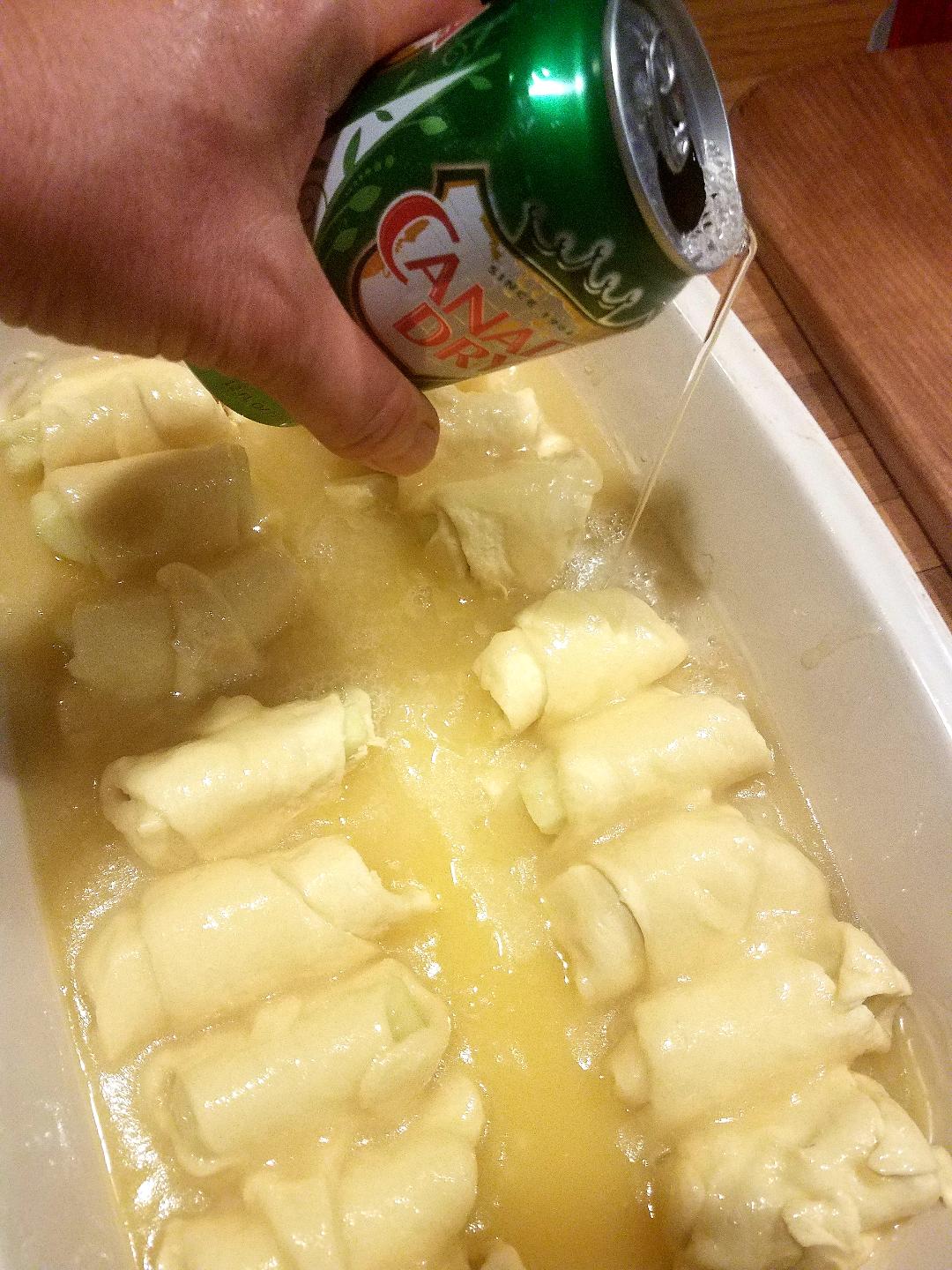 You see I've tried other similar recipes like this, and I have to tell you,
I like the ginger ale soda the best because while other sodas are so similar
(7-up, Sprite, or Mountain Dew)
I love the taste of ginger ale and I think ginger goes better than lemon and lime when it comes to apples.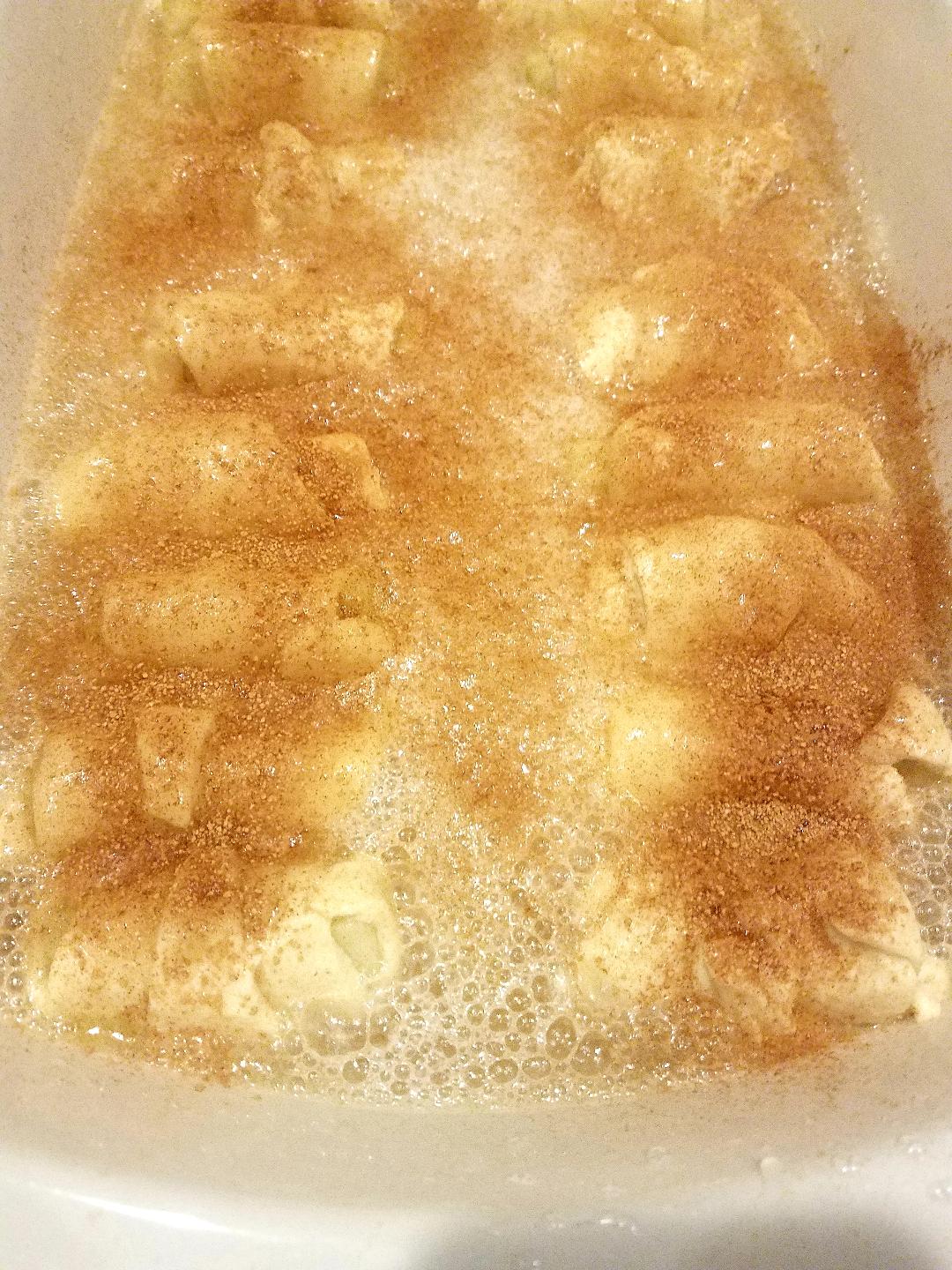 I sprinkle a bit of cinnamon next for that wonderful fall taste.
Now pop it in the oven and bake until the magical wonder of it all happens.
Yes, I'm serious.
When you take it out, it's like ooey-gooey buttery rich and delicious.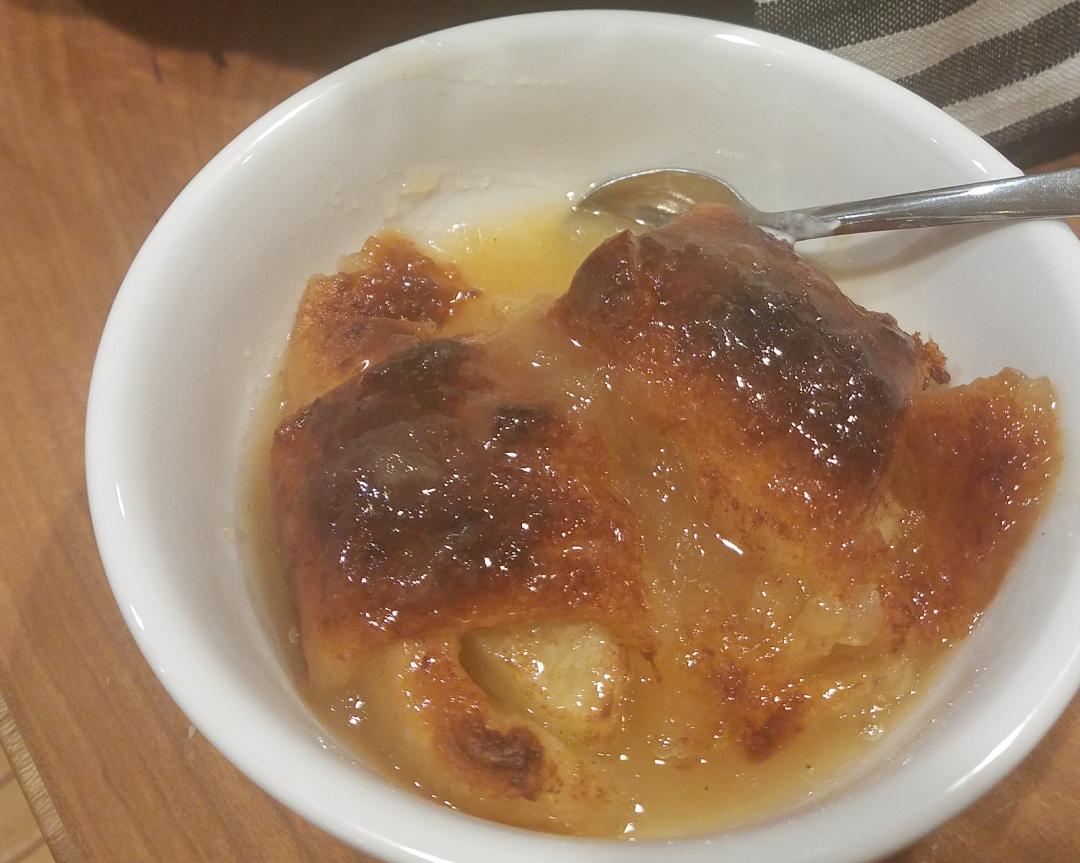 You just have to try it for yourself and let me know if you're as nuts about this modern farmhouse style apple dumpling recipe as much as I am.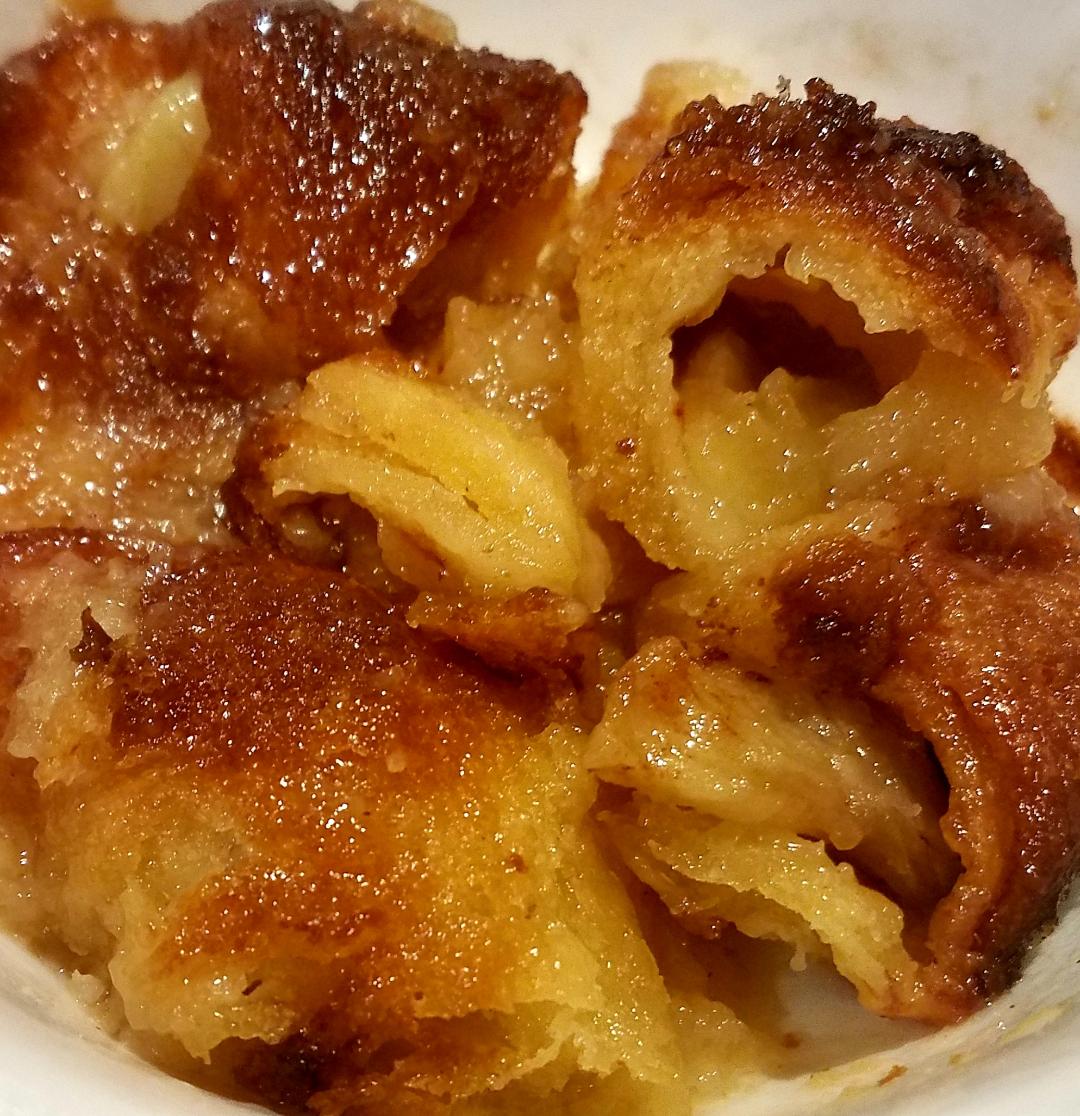 It guess it goes to show you that sometimes a new farmhouse can teach an old farmhouse a few new tricks after all.
XO Jerri
P.S. Here's the modern farmhouse apple dumpling recipe which I'm sure you're gonna love.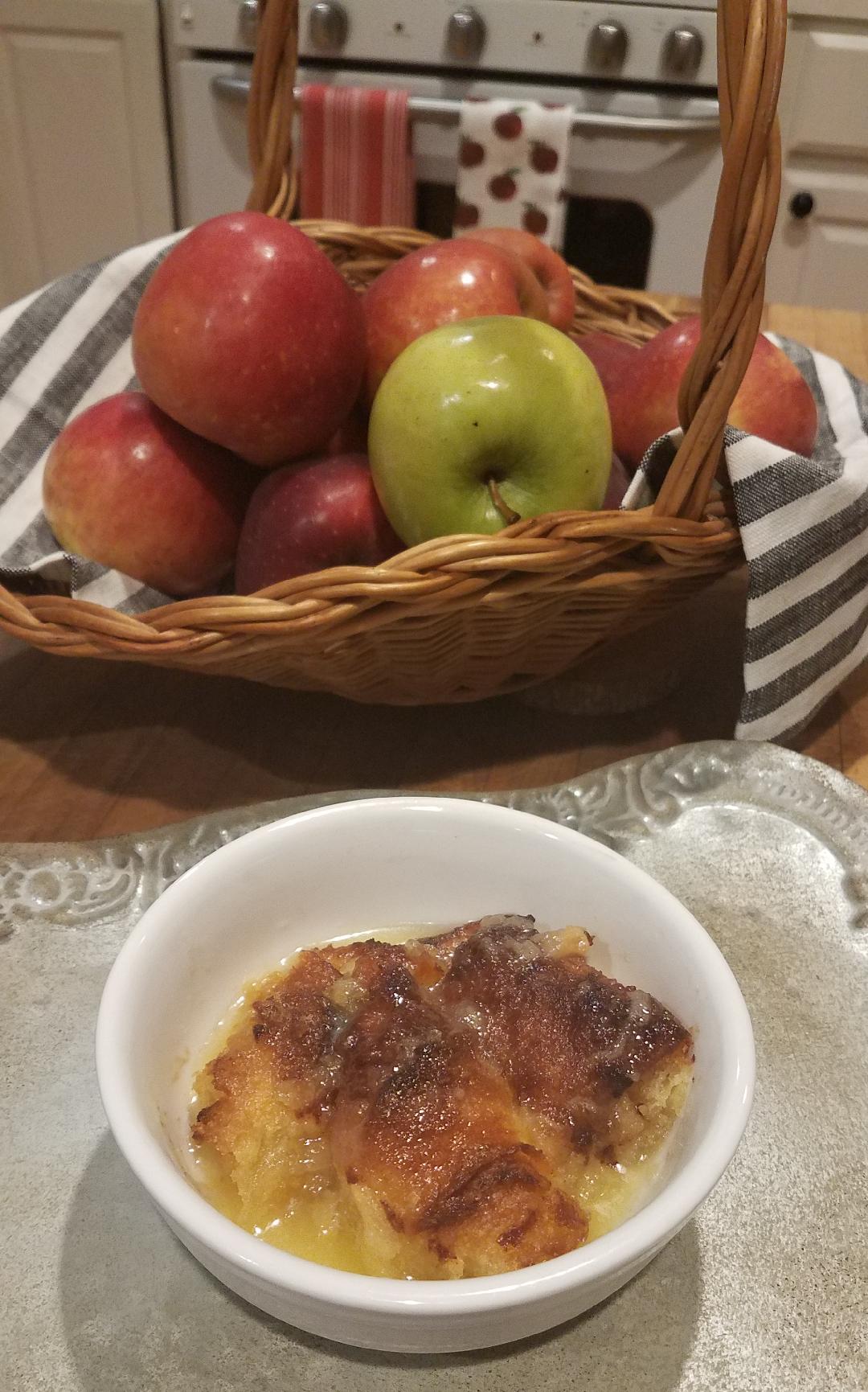 THE APPLE DUMPLING GANG RECIPE
INGREDIENTS
1 cup butter (2 cubes)
2 Granny Smith apples
2 cans crescent rolls
1 1/2 cups granulated sugar
1 tablespoon pure vanilla extract
1 can of ginger ale
Sprinkle of Cinnamon
DIRECTIONS
Preheat oven to 350 degrees .
Butter a 13 x 9 baking dish.
Peel apples, then use apple corer slicer tool to get 8 wedges.
Roll each apple wedge in a triangle crescent roll.
Place each rolled apple wedge into the buttered baking dish.
Melt butter in sauce pan.
Stir in sugar, cinnamon and vanilla then pour over dumplings.
Pour ginger ale soda along edges of pan.
Bake for 35 minutes.
Serve warm with whipped cream or a la mode.