"What is it?"  "It's a bundt."
"A what?"  "A bundt!!!"
"Oh, it's a cake!"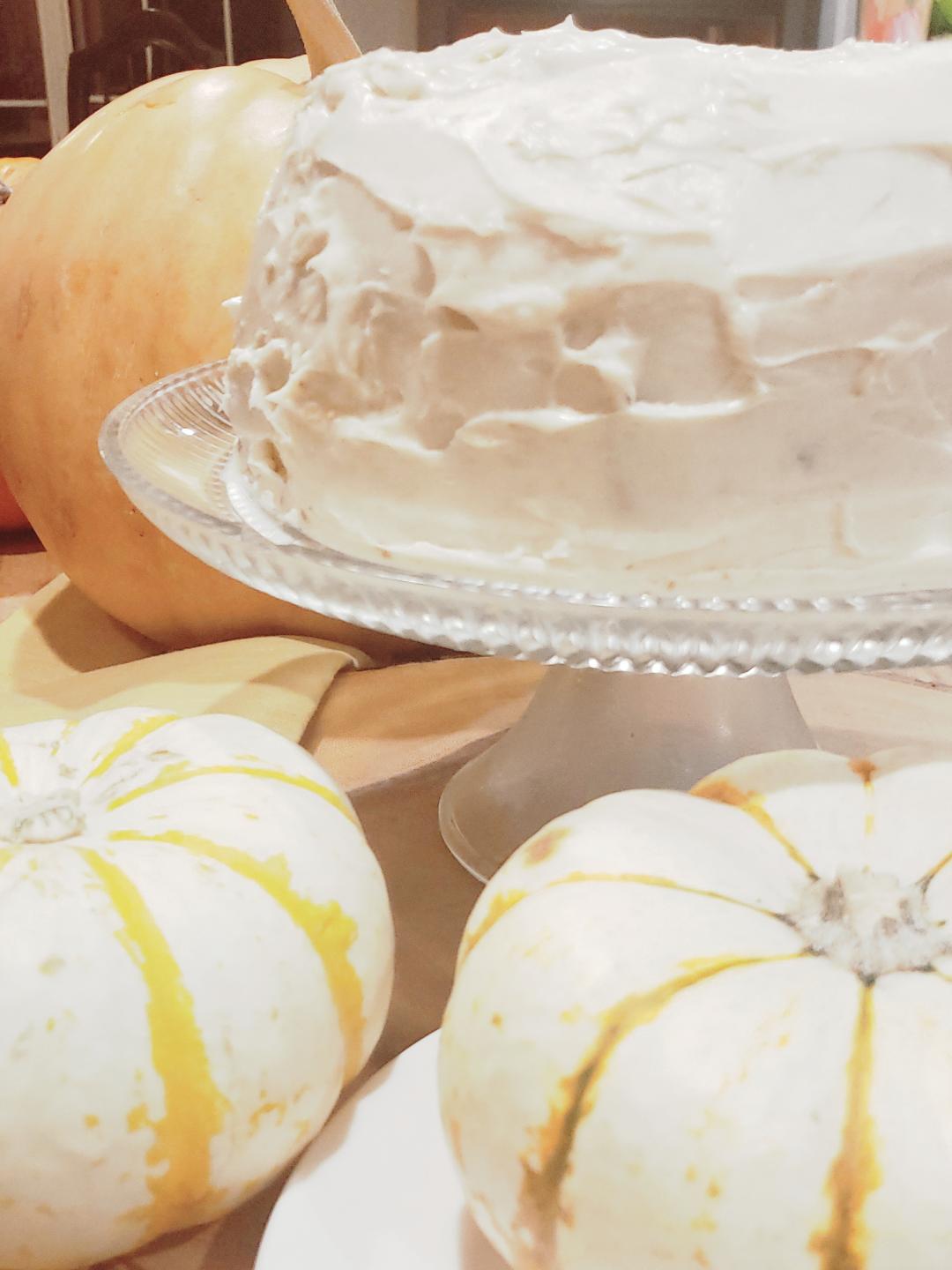 Whenever I think of a bundt cake, I think of that scene from the "Big Fat Greek Wedding" where sweet Maria is so confused by the "hole in this cake."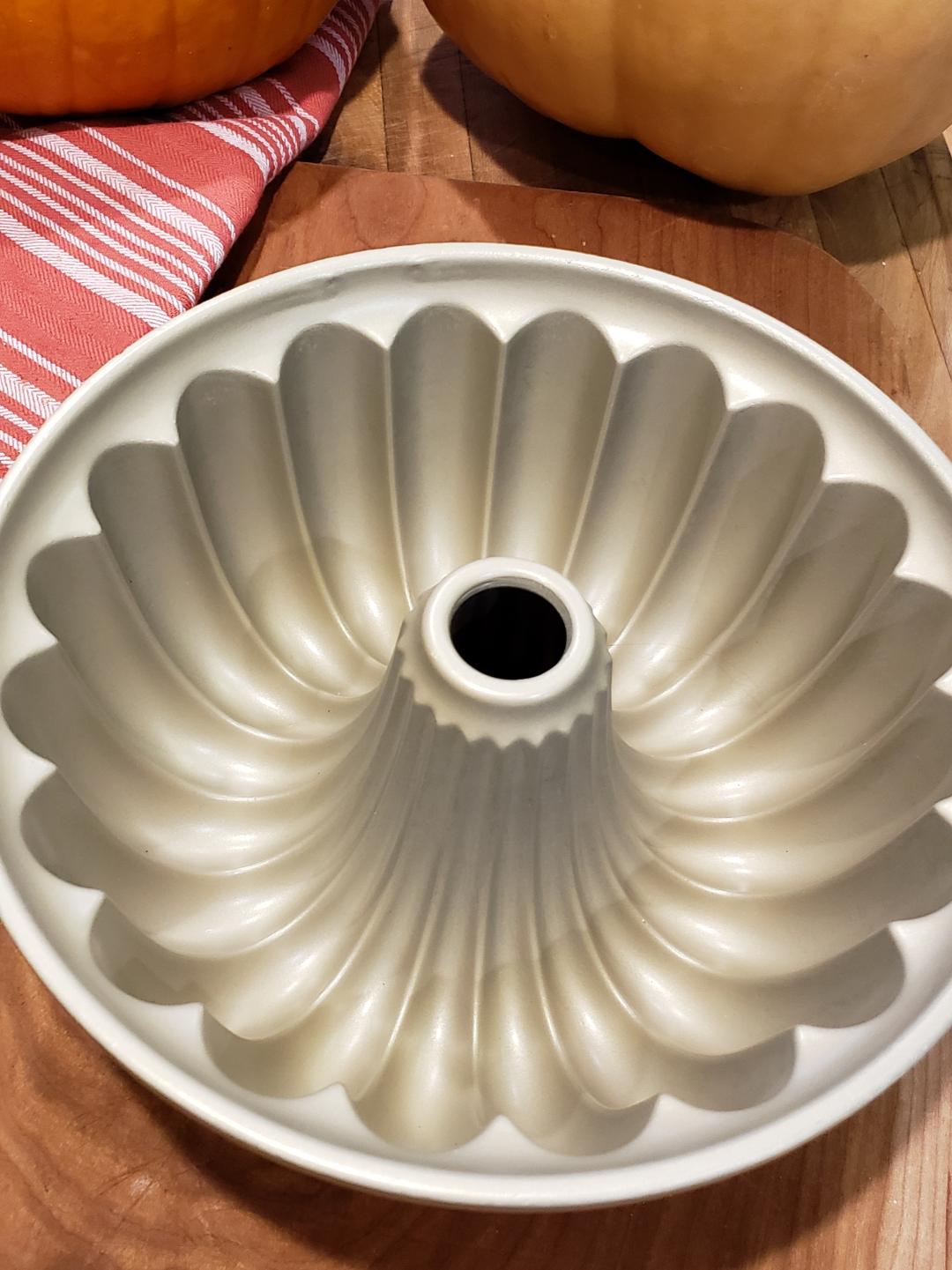 But there's no confusion here, the hole is for the delicious and sweet gooey frosting to gush over the edge of this oh so very moist cake and cascade down into the caverns of puddles of frosting folly!
Yes I said it, folly – an over abundance of piled up frosting in the center of a "hole" in a cake may be foolish, but it's just delightfully delicious to me.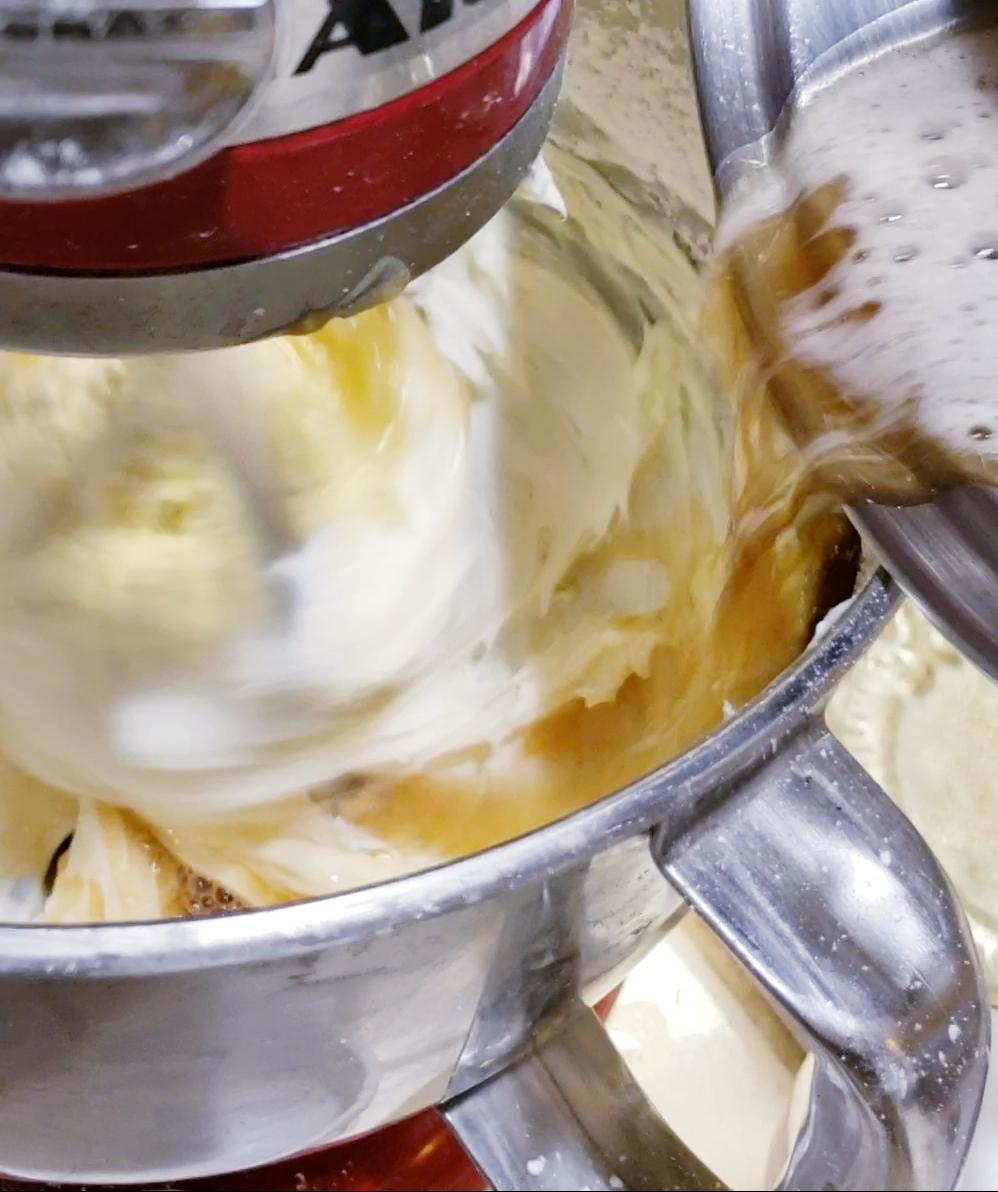 Especially when it's this amazingly delectable brown butter cream cheese frosting that my friend Karen shared with me that adds the perfect accompaniment to this spiced pumpkin cake that follows all the rules of a very moist bundt that I have come to simply adore!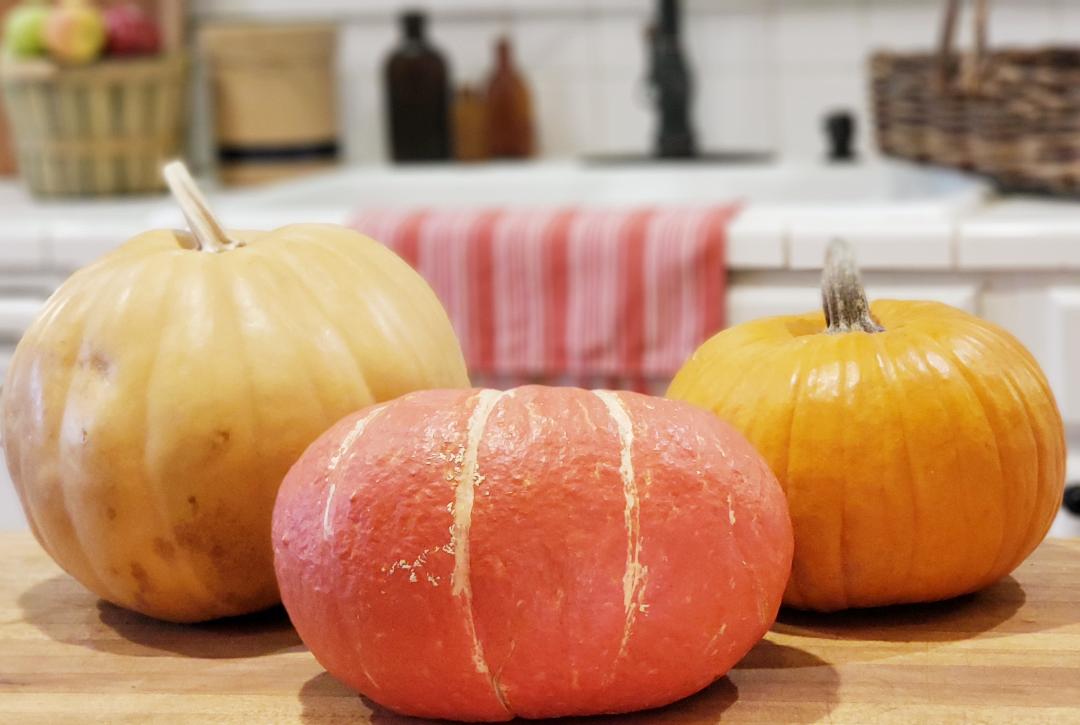 But the fun part of this recipe is making your own pumpkin puree.  You can certainly use canned pumpkin puree from the store but learning how to make your own is just so easy, fresh, and kind of a farmhouse home cookin' thing that you might want to try.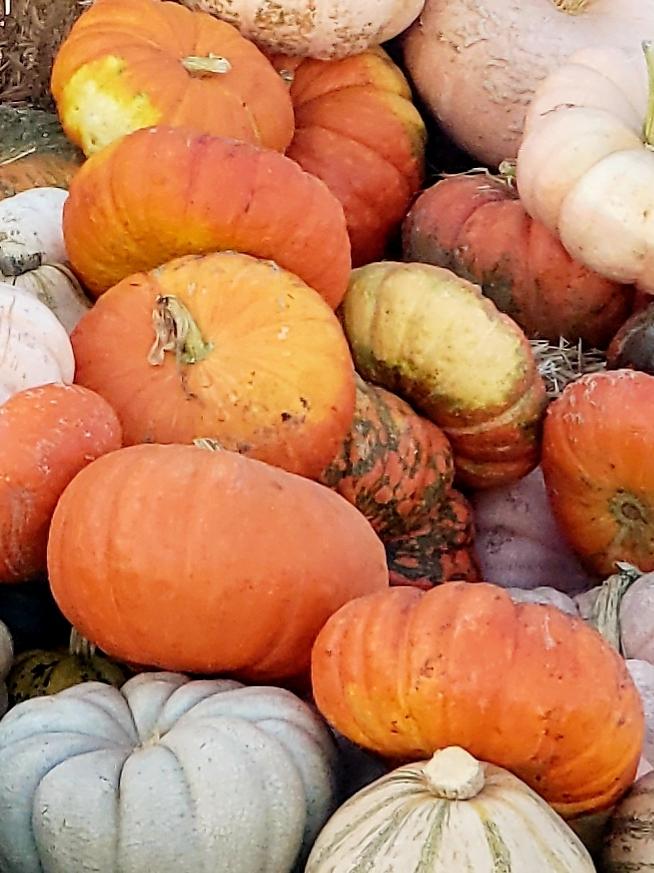 First, you need to grow or purchase a cooking pumpkin.  There really is a difference between pumpkins my friends.  There are jack-o-lantern pumpkins and there are yummy tasting cooking pumpkins.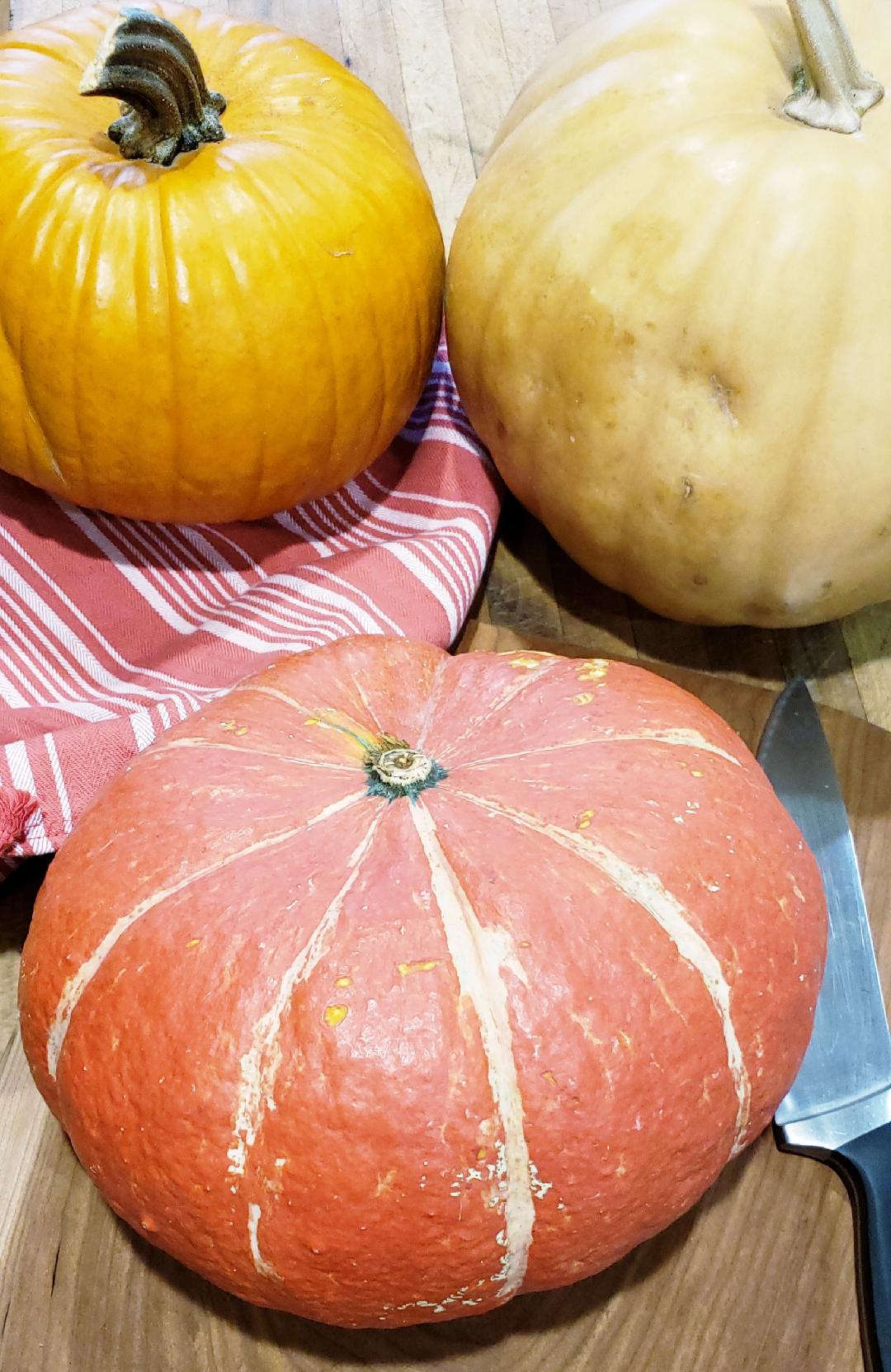 Now, you're not going to believe which pumpkins are the best tasting cookin' ones!
They're actually some of the most interesting and decorative looking ones out today.
The "Cinderella" and the "Fairytale" pumpkins are some of the tastiest!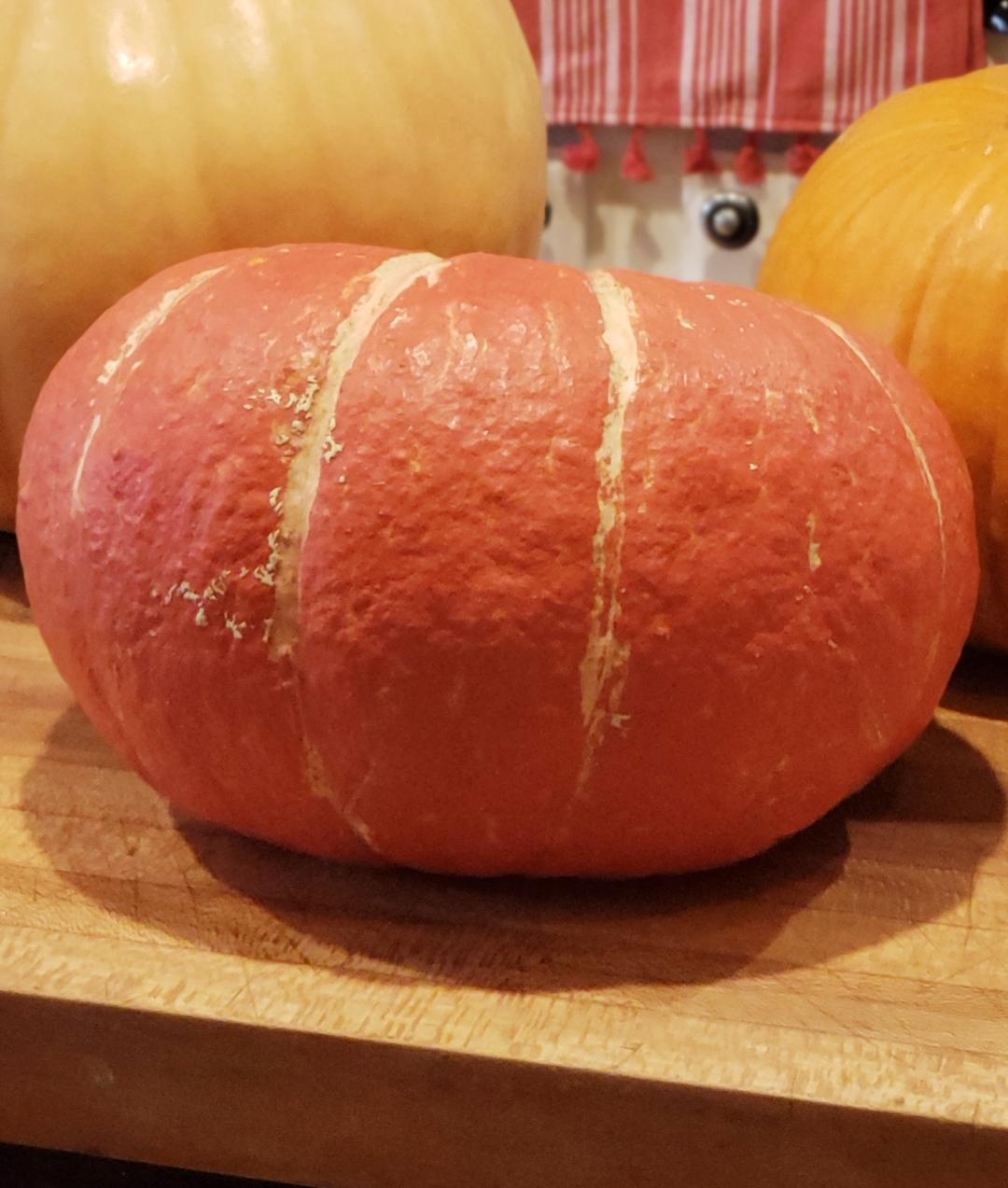 Originally from the Provence of France, this heirloom pumpkin has been used in desserts, fillings in pies and roasted for soups and such for centuries and prized for its excellent flavor which is oh so sweet and tasty.
But to make your own pumpkin puree for all of your October Recipes is just so delicious and inexpensive that it's so worth sharing.
So….
cut that baby in half,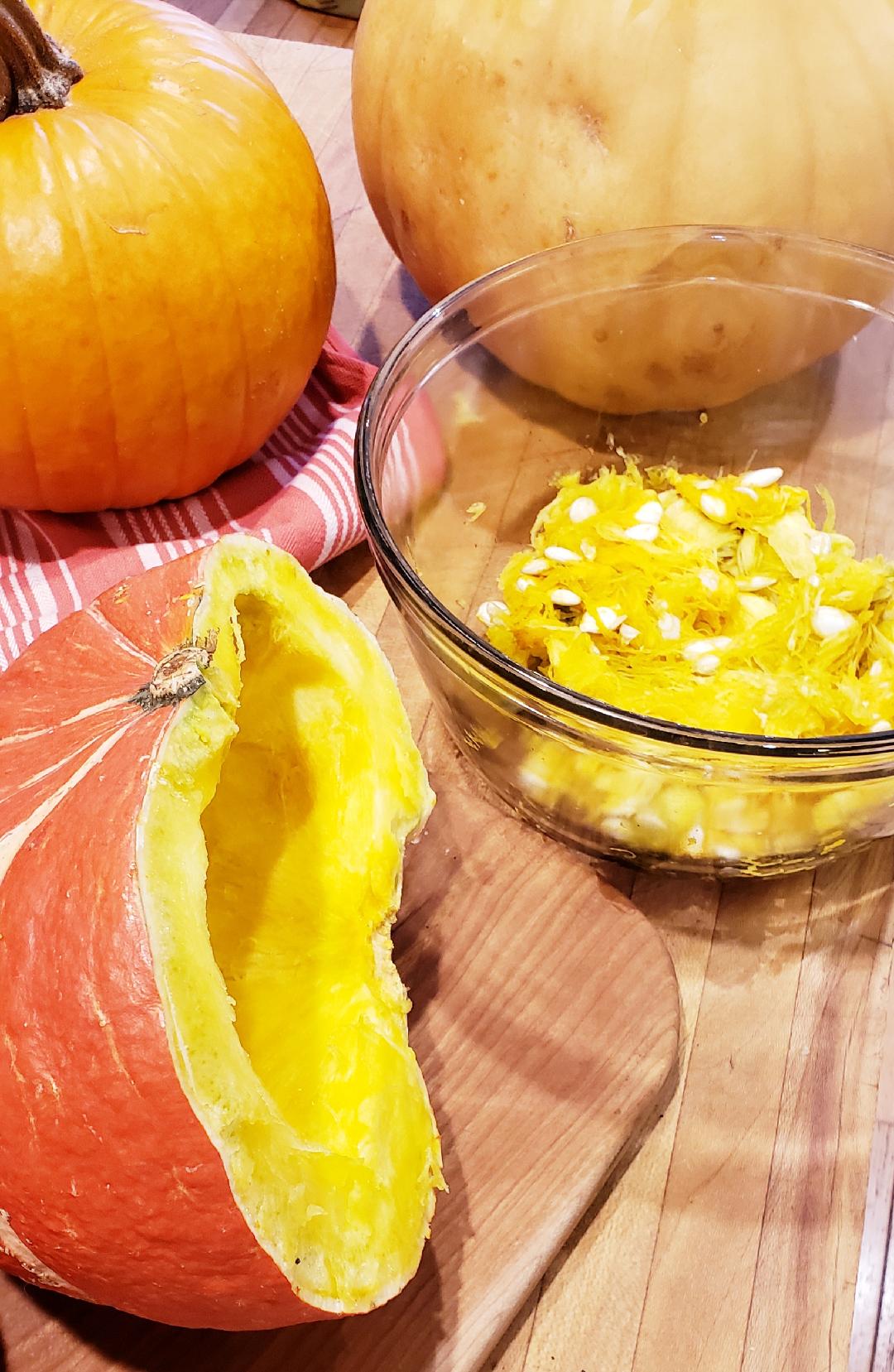 scoop out the seeds and pulp (much like the same way you prep a pumpkin before you carve it for Halloween), throw away the pulp, but save the seeds for growing next year or for cookin' up for a snack sometime later if you like.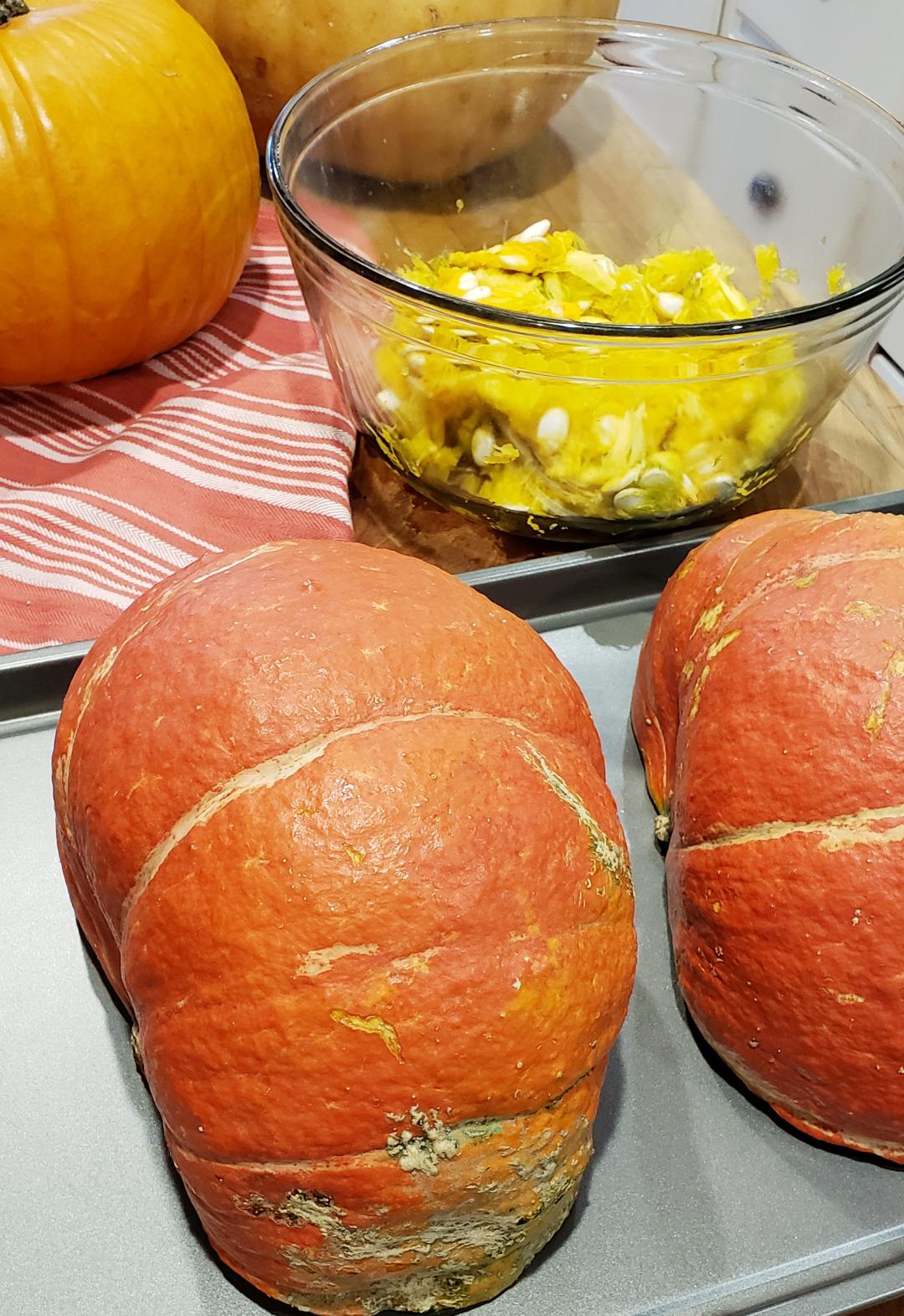 Season the inside with a little salt then lay down and roast the two halves in the oven on a cookie sheet for 30 – 45 minutes at 400 degrees.
Take out and let cool, then scoop out of the shell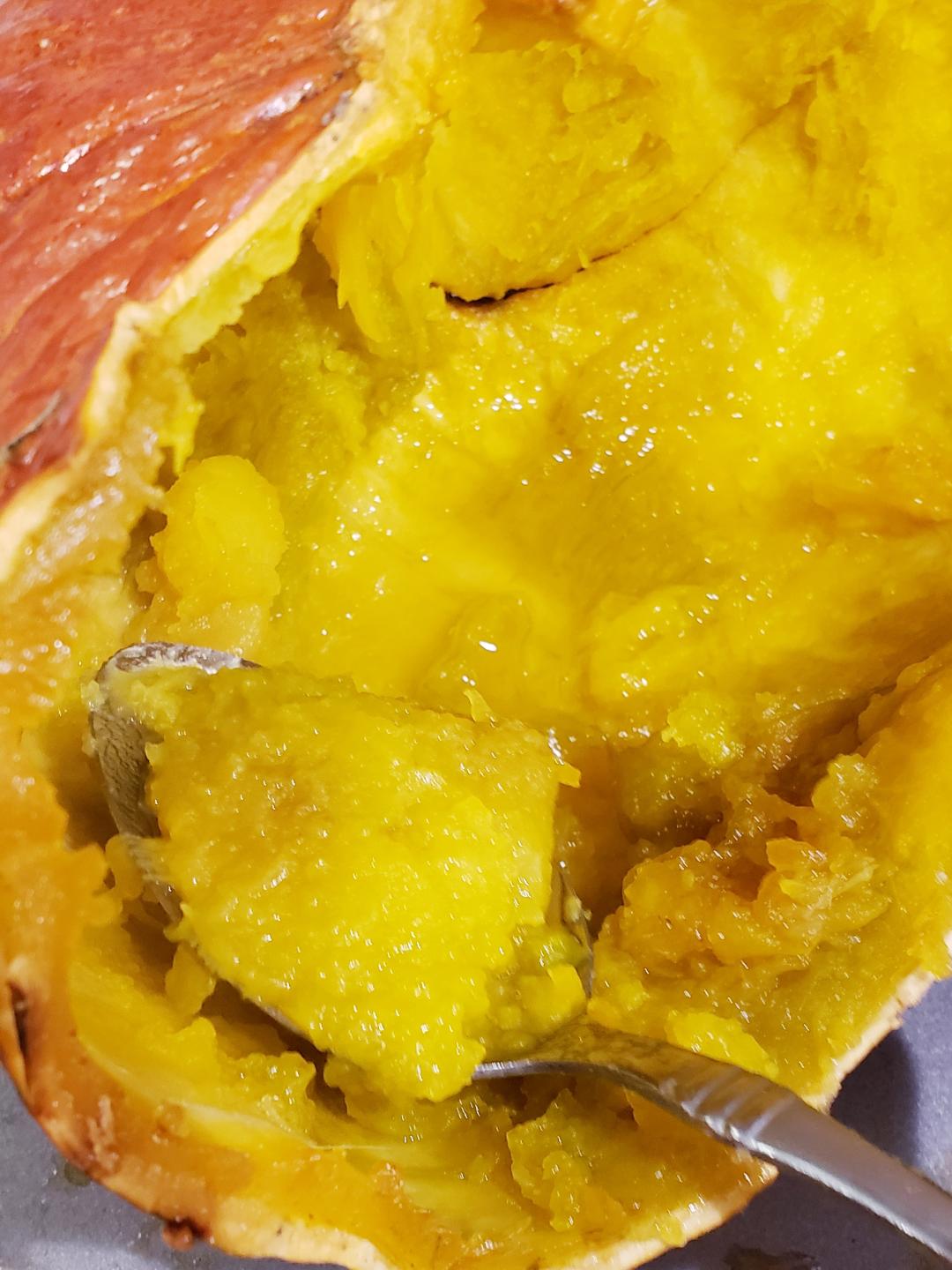 and puree in the food processor until creamy and smooth.
Then set in a cheese cloth lined colander that's set in a bowl to let some of the liquid drain out into the bowl.  It makes for a less watery puree.  You can store it covered in the fridge for a week or in the freezer for a few months.
Now you're set!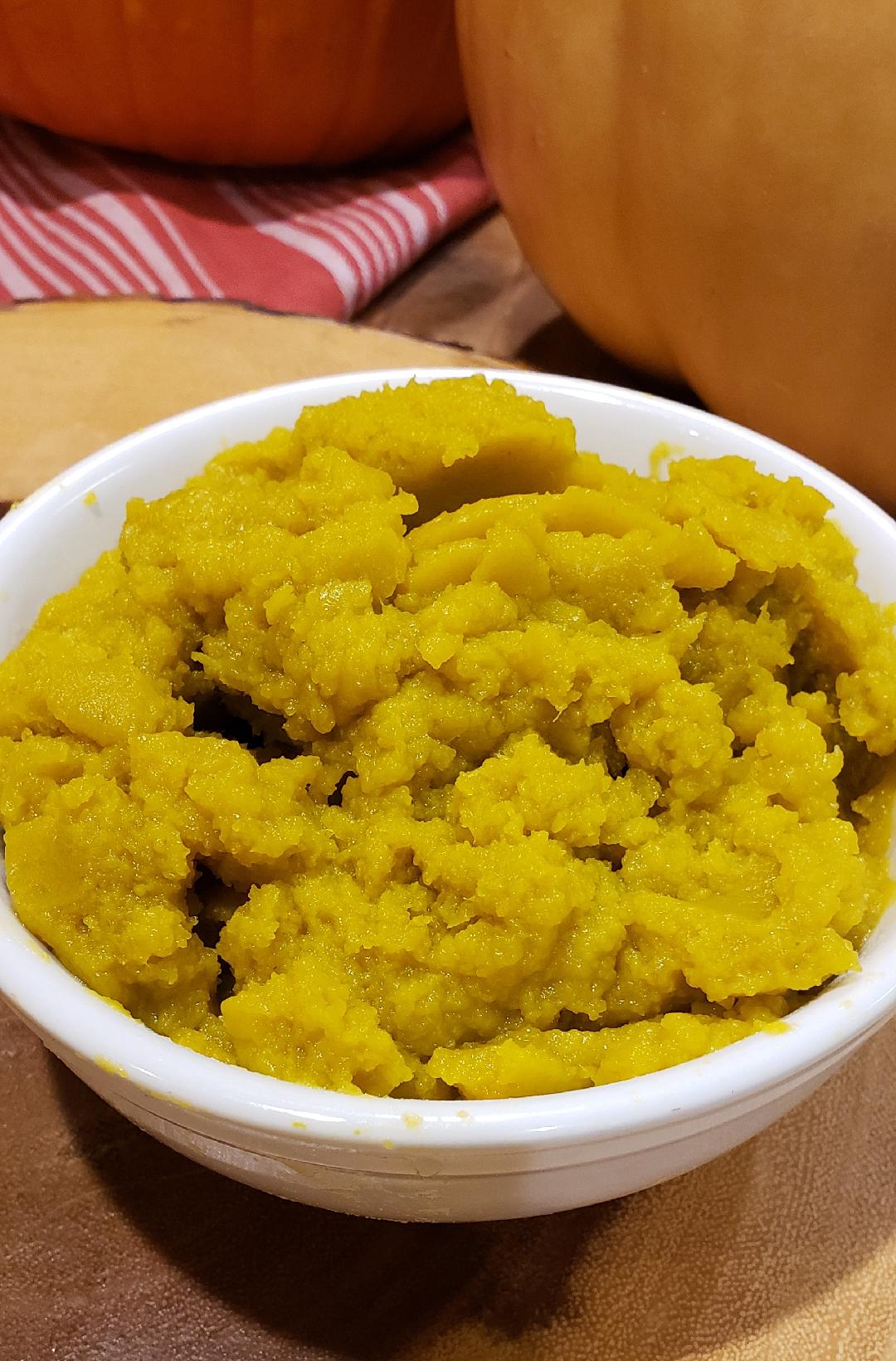 You only need 3/4 cup of this fresh pumpkin puree for this AMAZING pumpkin bundt cake recipe but I bet you'll use all that pumpkin up before the month is over!
And believe me it's worth it!
Now let's talk about the bundt!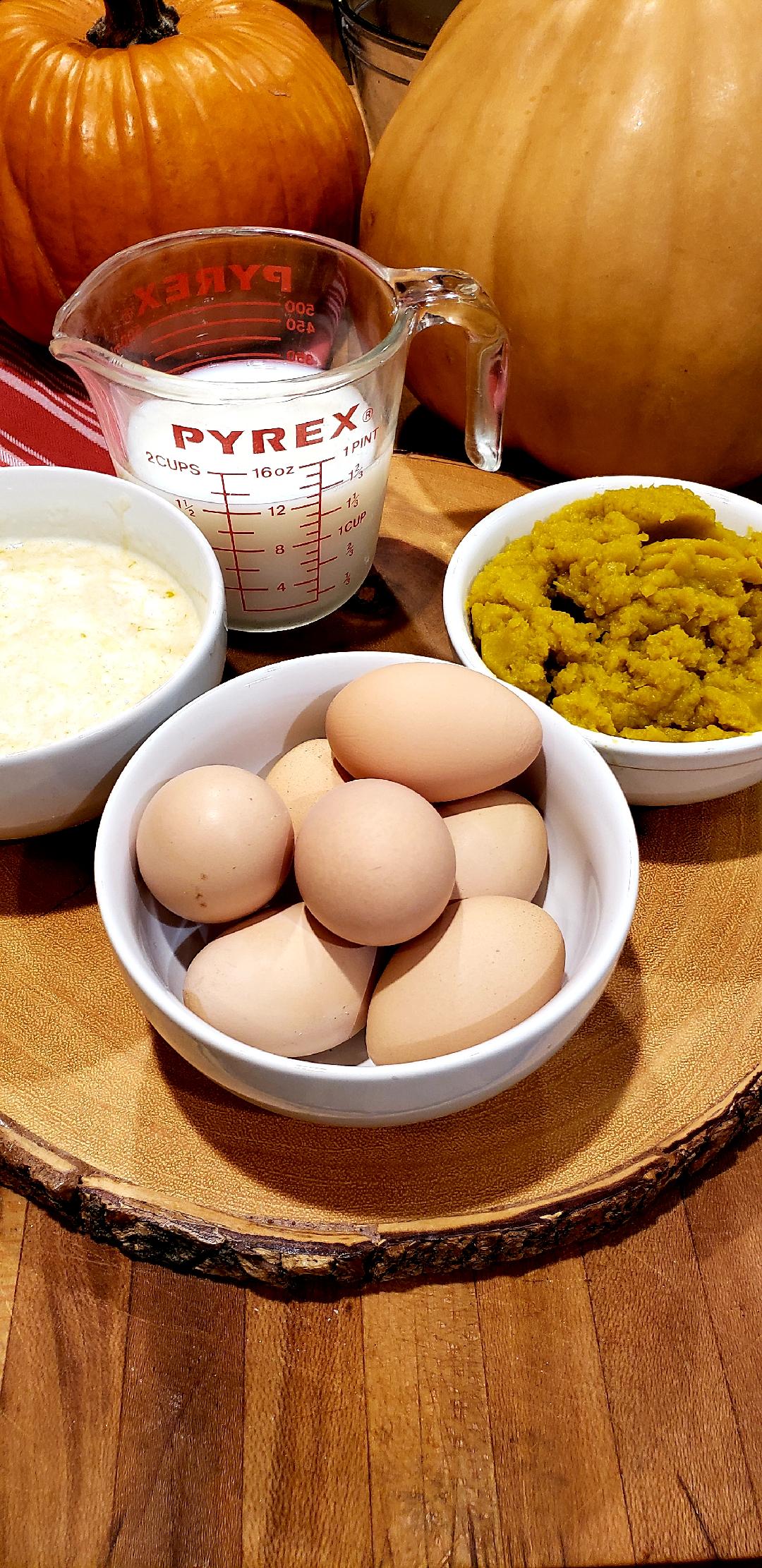 All the basics are here, flour, lots of BUTTER, sugar and spice and everything nice not to mention the star of the show…the pumpkin.
But you know, the iconic joy of the bundt cake really is the unique shape of it that's created from this spectacular pan.
I mean just look at it with all of it's nooks and crannies (people even collect these pans with all of their different shapes and sizes).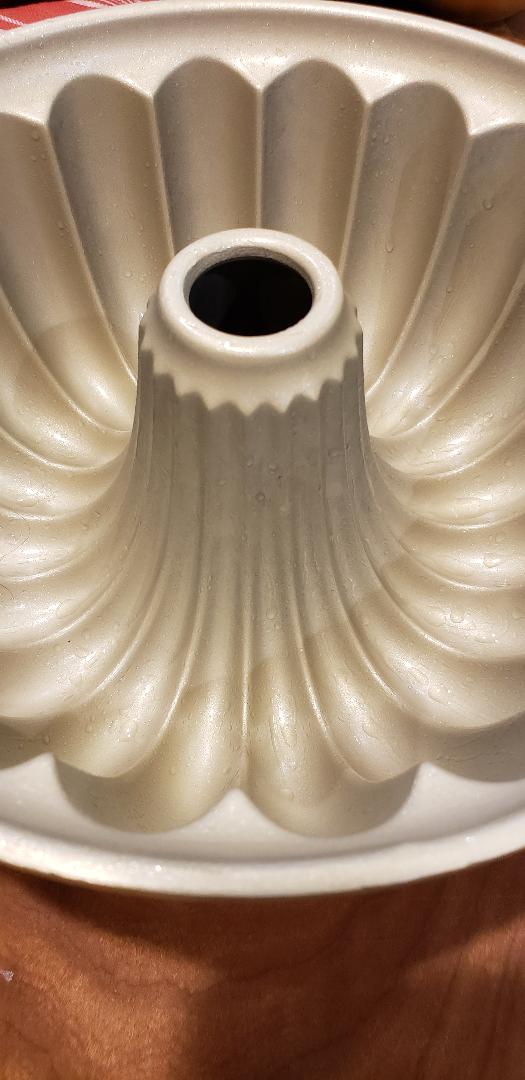 Just be sure to grease well, even if your pan has a non stick surface.
So now,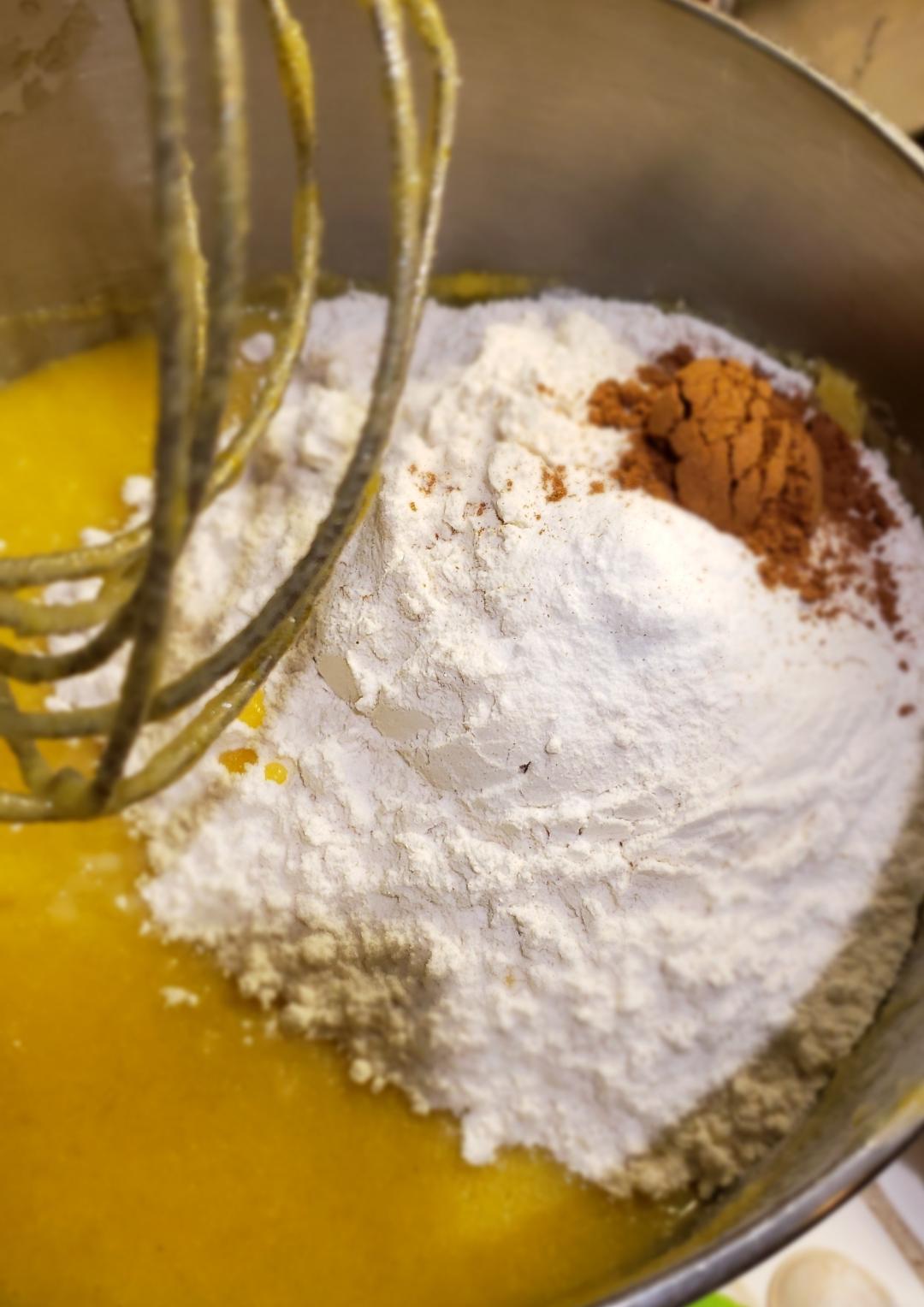 just blend,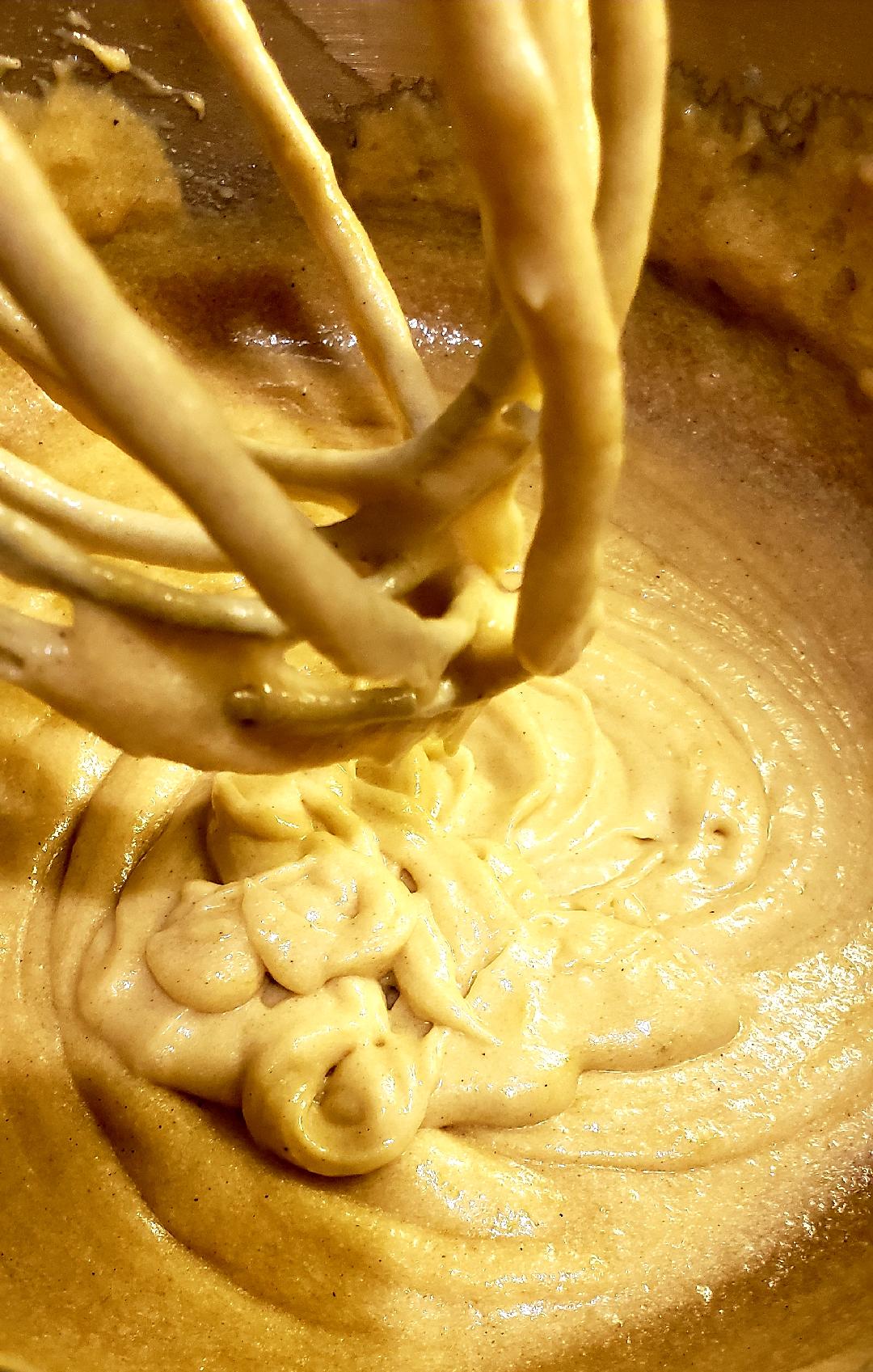 mix,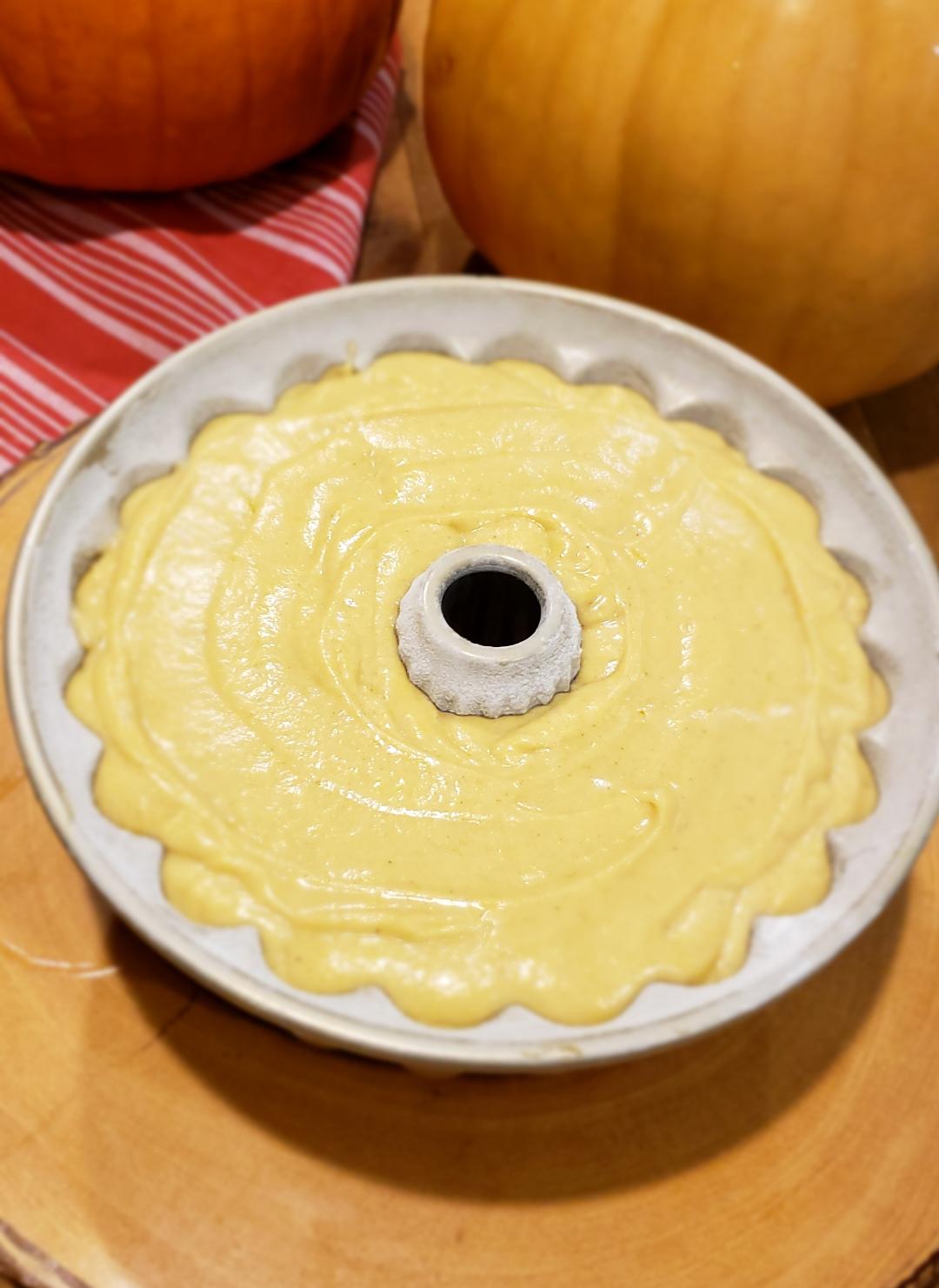 bake, cool, and frost.
And…..enjoy because I'm telling you this is just so good, I mean amazingly good, so moist and decadent good.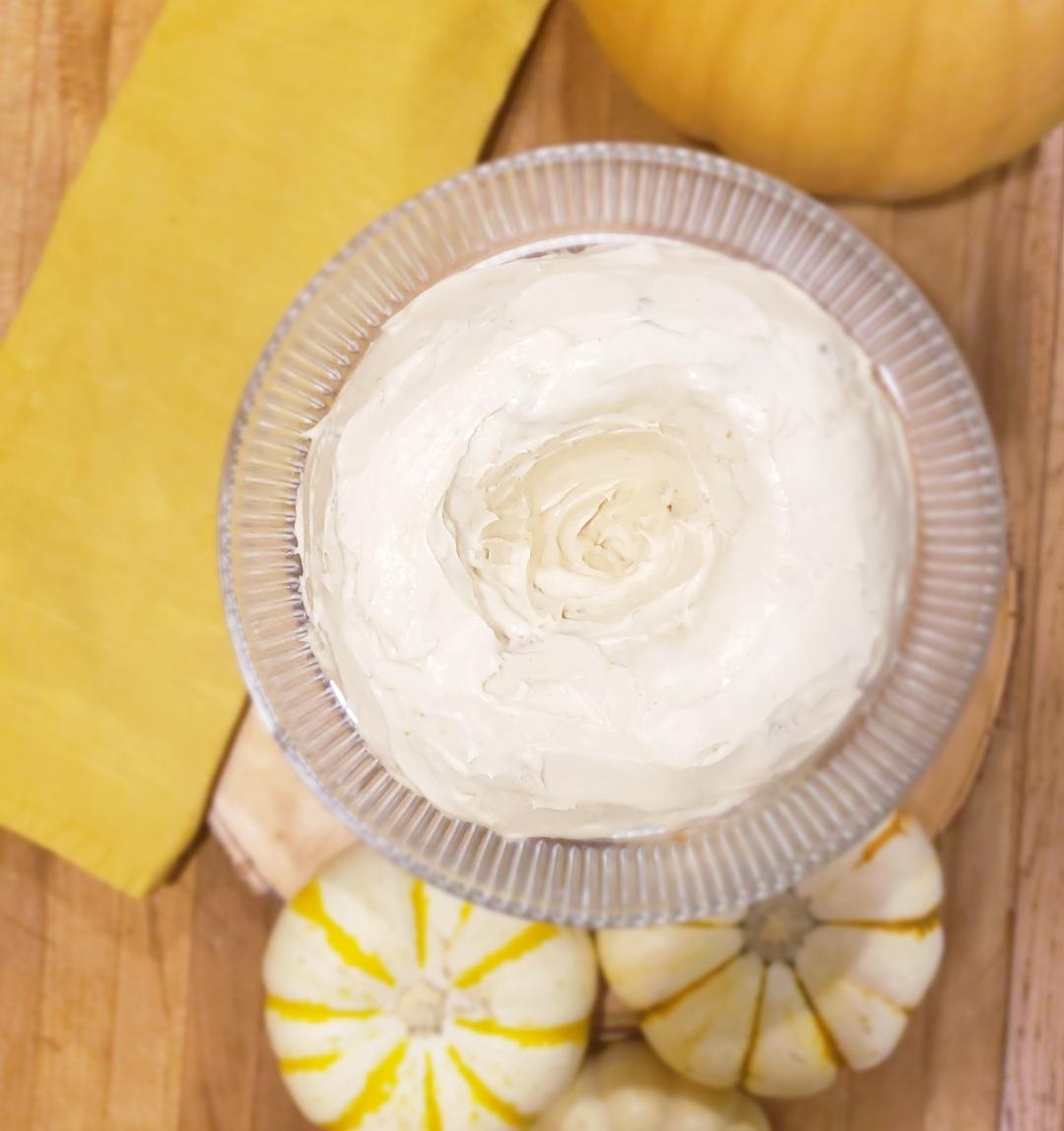 You'll probably be the most hailed chef at your next book club, Bunco, or ladies coffee and treat get together.
And I'm sure your family will rise up and call you blessed after having this yummy dessert.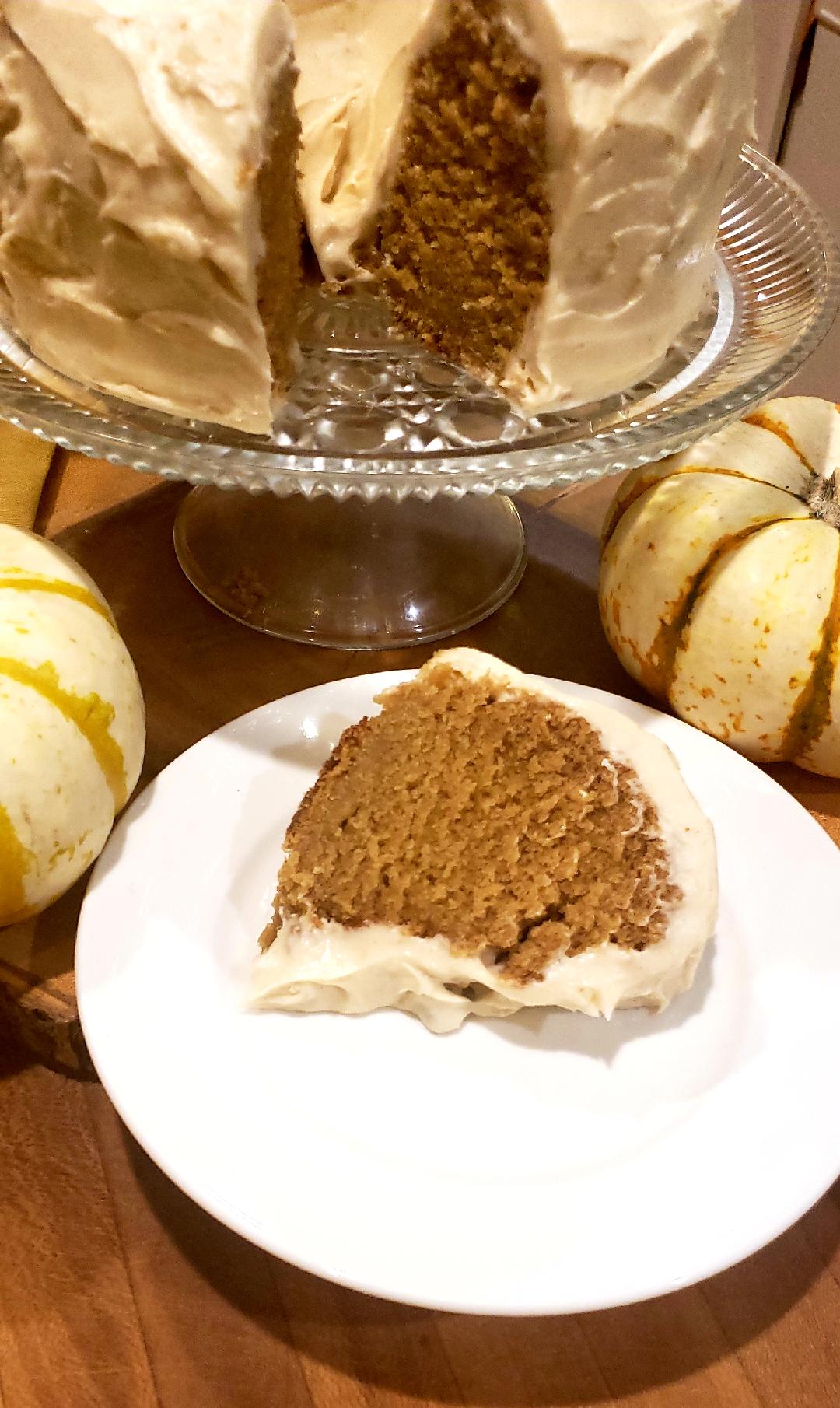 But don't take my word for it, give it a try and enjoy for yourself this pumpkin spice and everything nice recipe!
XO Jerri
SPICED PUMPKIN BUNDT CAKE WITH BROWN BUTTER CREAM CHEESE FROSTING
SPICED PUMPKIN BUNDT CAKE
INGREDIENTS
3 cubes melted butter
1 1/2 cup milk
3/4  cup fresh pureed pumpkin (or canned plain pumpkin)
3 cups granulated sugar
3 eggs
1 tablespoon pure vanilla extract
3 cups all purpose flour
1 1/2 teaspoon baking soda
2 teaspoons pumpkin pie spice
1  teaspoon kosher salt
DIRECTIONS
 Preheat oven to 350 degrees.  Grease your favorite bundt pan well.
 Whisk together the melted butter, milk, pumpkin puree and sugar.
 Then add the eggs and vanilla and whisk again.
 Next whisk the flour, baking soda, pumpkin pie spice and salt together.
 Add dry ingredients to wet ingredients in bowl and blend.
 Pour the batter into the prepared bundt pan and bake for 30 minutes.  Check to see if it's browning on top, if so put foil over it and tent it and cook for another 30 minutes or until a toothpick inserted comes out clean.
 Take out and let cool.
 Invert pan onto cake plate.
 Frost with Brown Butter Cream Cheese Frosting (recipe follows) and serve.
BROWN BUTTER CREAM CHEESE FROSTING
INGREDIENTS
1 1/4 cubes butter (10 tablespoons)
1 block of cream cheese (8 ounces)
4 cups confectioner's sugar
1 tablespoon pure vanilla extract
2 tablespoons heavy whipping cream
DIRECTIONS
 Blend cream cheese in a mixer until fluffy.
 Add confectioner's sugar and blend again.
 Melt butter in sauce pan over medium heat while stirring.  As it starts to foam, keep stirring   until it becomes a brown nutty color about 3 minutes.
 Next add brown butter along with vanilla and mix again.
  Drizzle in milk while mixing until it reaches a smooth consistency.
  Frost on the bundt cake by pouring over and letting drizzle all over sides.
  Serve or cover and store in fridge.