Night and Day, You Are the One. Yes my dear pumpkin, whether it be night or day, you are so revered this October!  But at night, how can we see thee if not for some crafty lighting to illuminate the way to all this fun and friendly, warm and welcoming October Fall and Halloween Decor.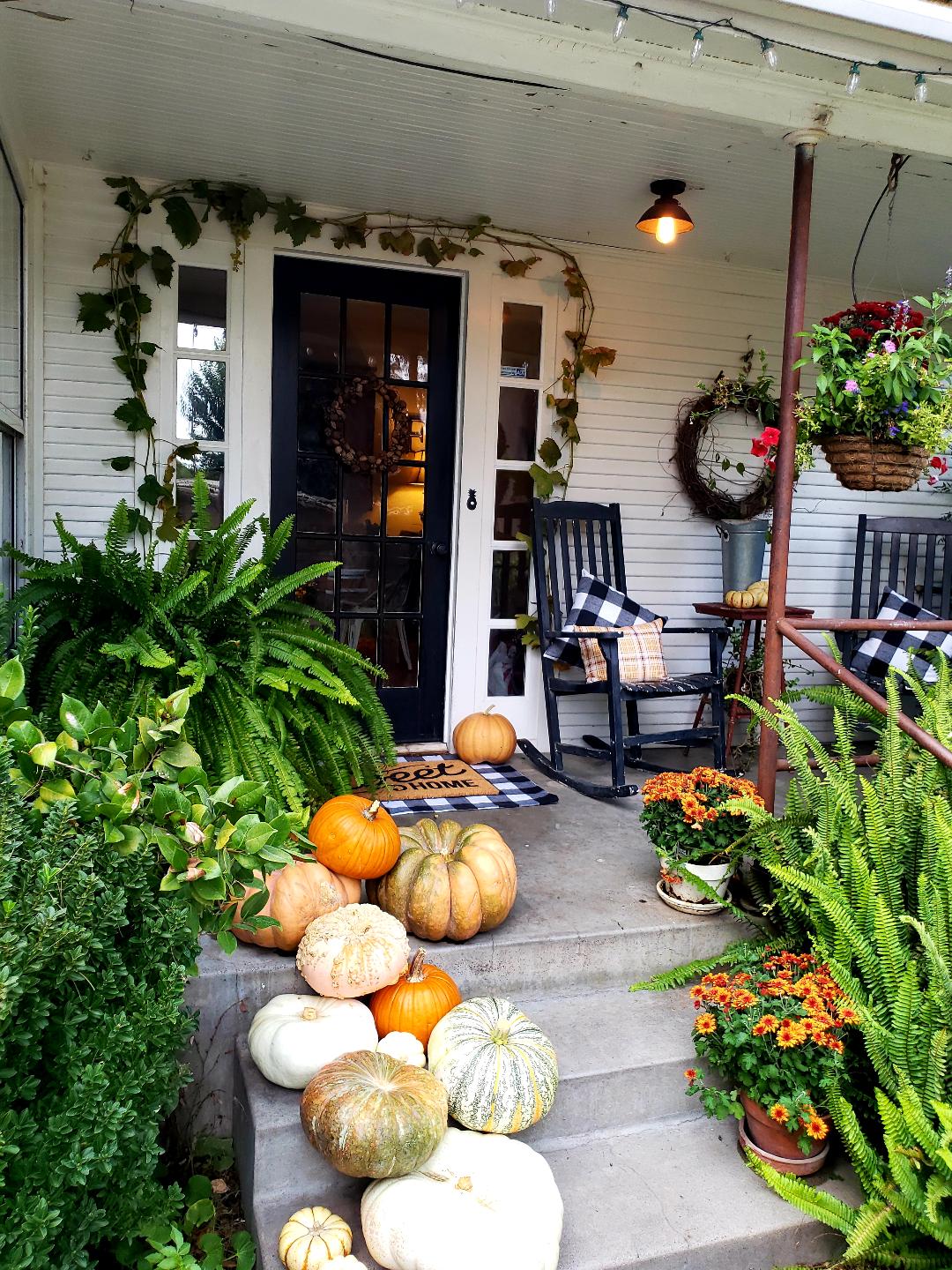 Yes by day, the front of an entryway or front porch should welcome all into your humble abode with harvest and fall decor like pumpkins or scarecrows, hay bales and corn stalks.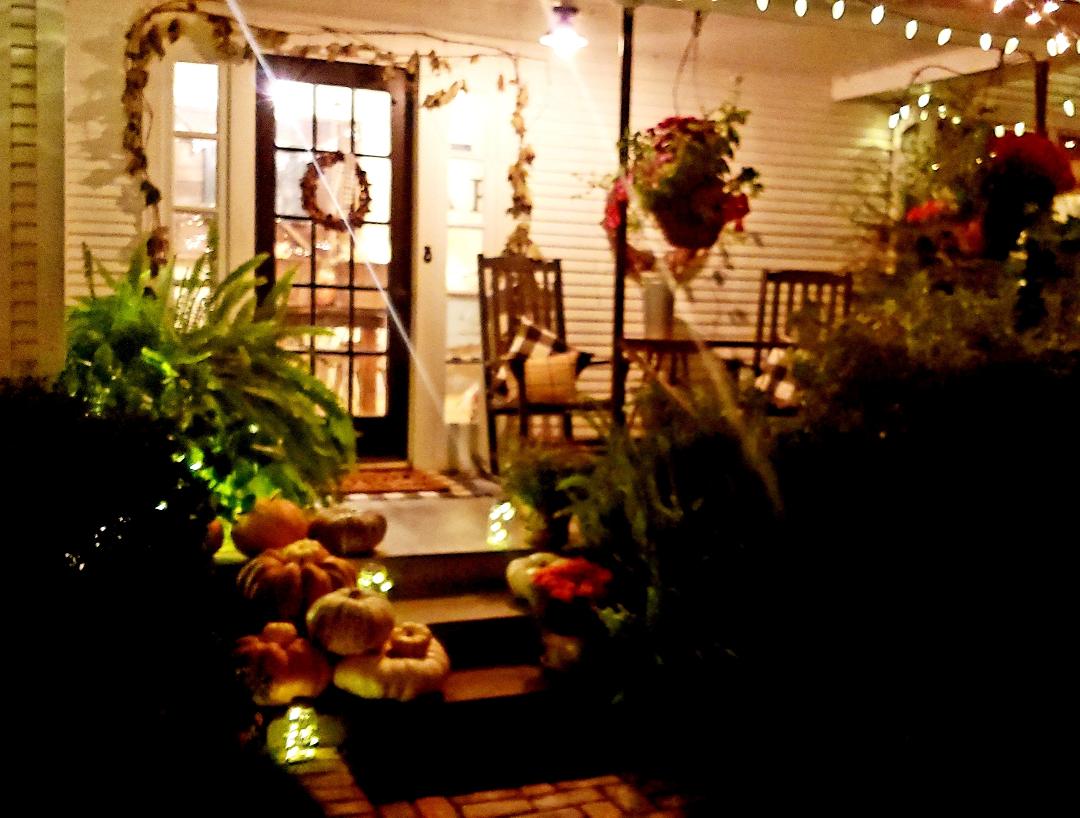 But by night, what a sight and such a great opportunity, to light it all up with a warm glow that extends out even further so it may brighten up the night and  transform your daytime harvest theme into an Enchanted Evening.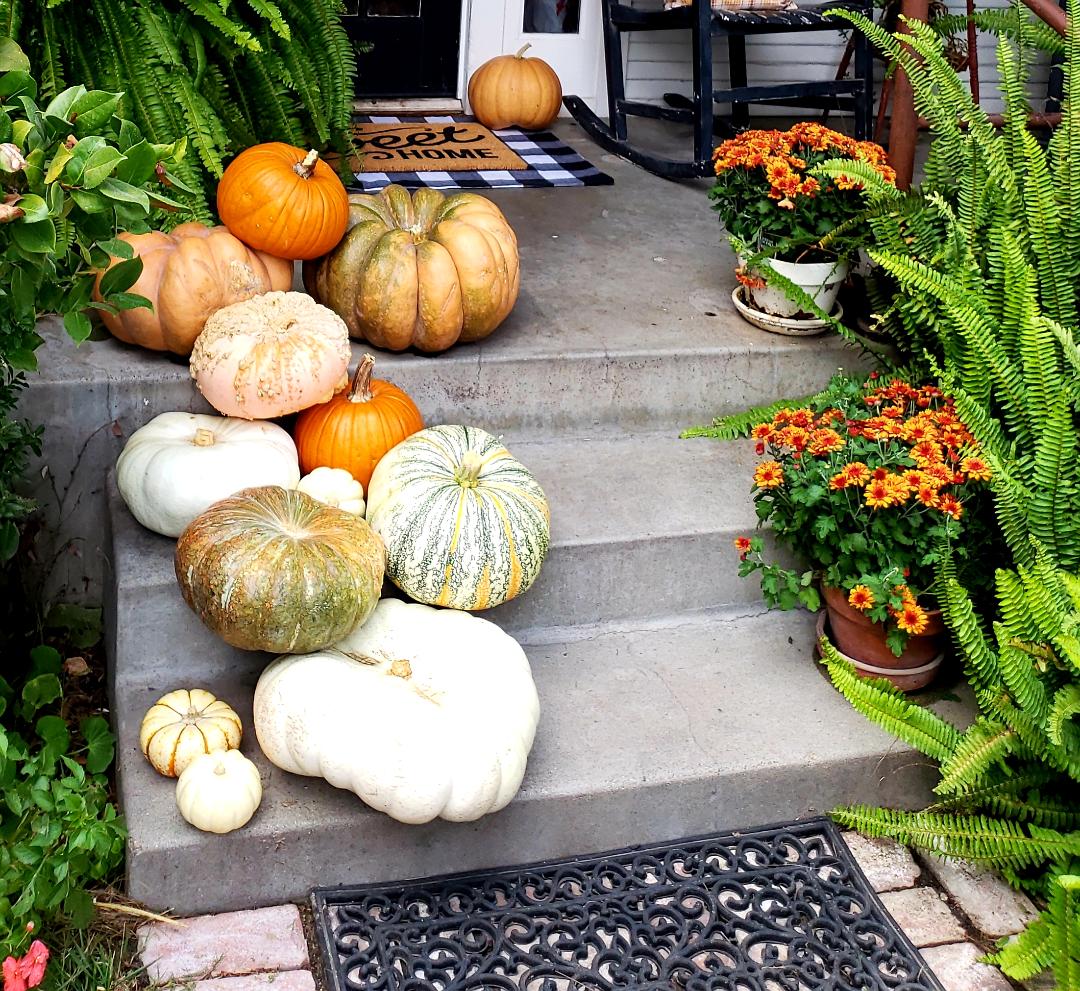 To achieve both looks, first decide what's your theme, what's your message going to be!
Are you going for spooky or nature woodsy and fairy like, or just plain fun fall and friendly?
Since I'm kinda feelin' the fall and friendly thing down here on the farm this year, I ran with that.
Now after I got that figured out, I wanted to set things up so it looked both great in the light of the day as well as the dark of night.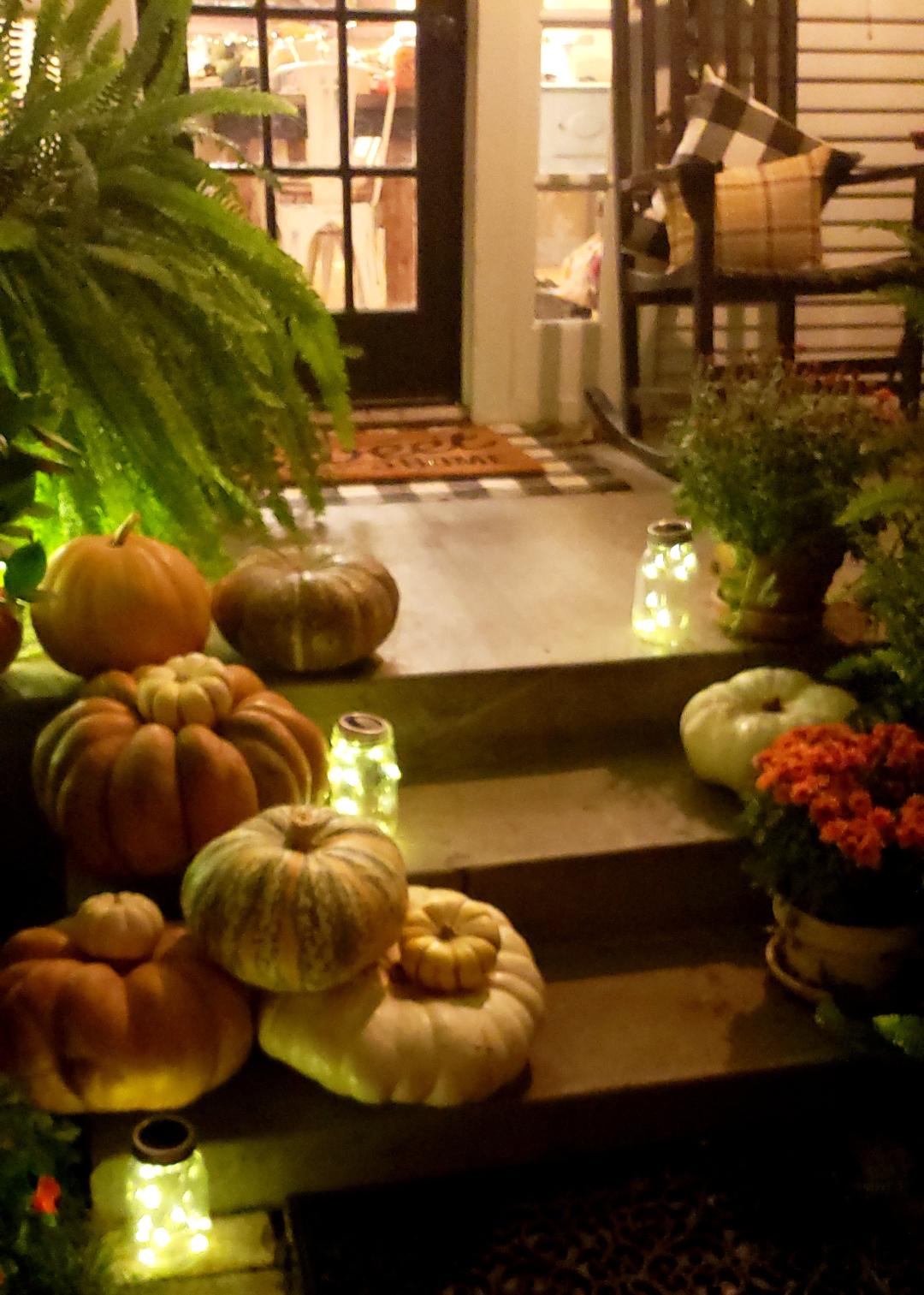 So I set about gathering my friendly fall finds.
Heading to the pumpkin patch was great fun and I was able to get not only the pumpkins in a great variety but some corn stalks and a hay bale too for my gate entryway!
Then I layered those pumpkins on the porch while setting a few mums here and there for a lovely accent.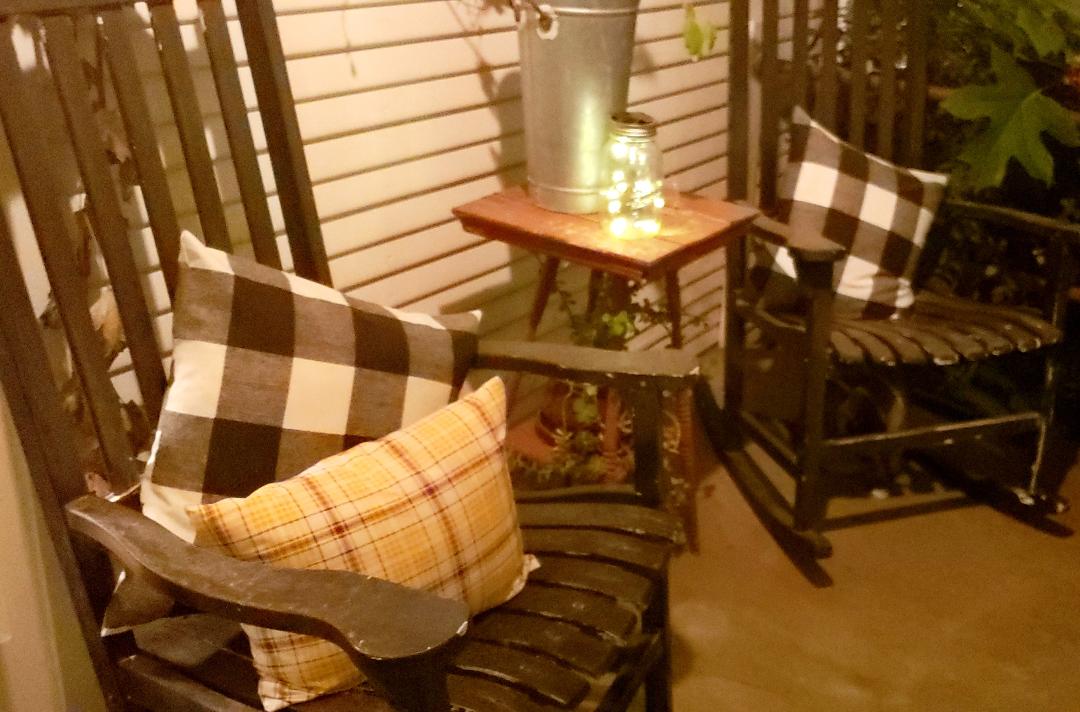 I changed out my rocker pillows and layered my door mats.
Then I really got nutty over this wreath too!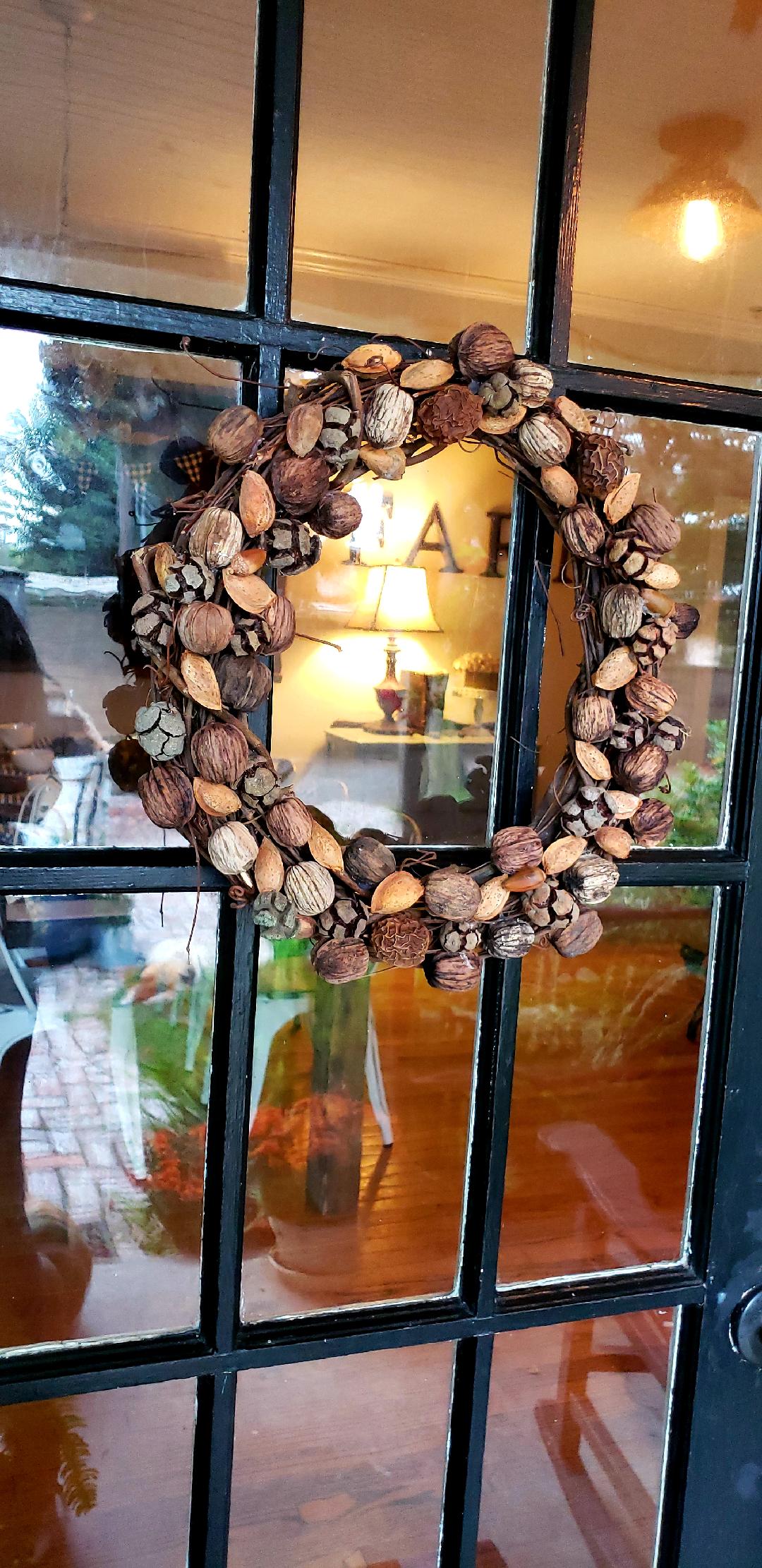 Hey great welcoming and inviting day look!
Now for the evening attire…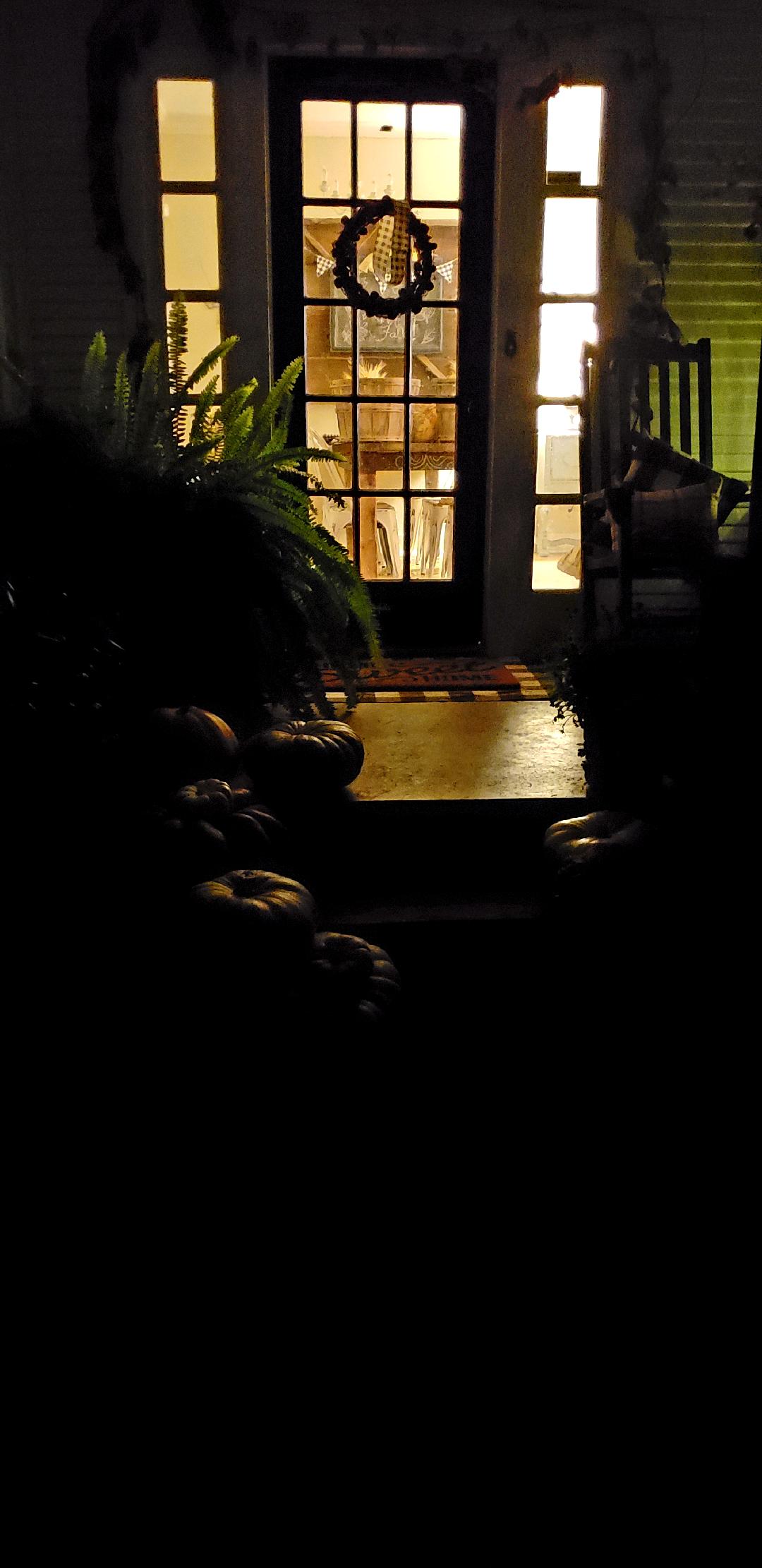 Hmmm, when the sun goes down and the moon comes up where'd everything go?
Without some lighting, it's all a little lost.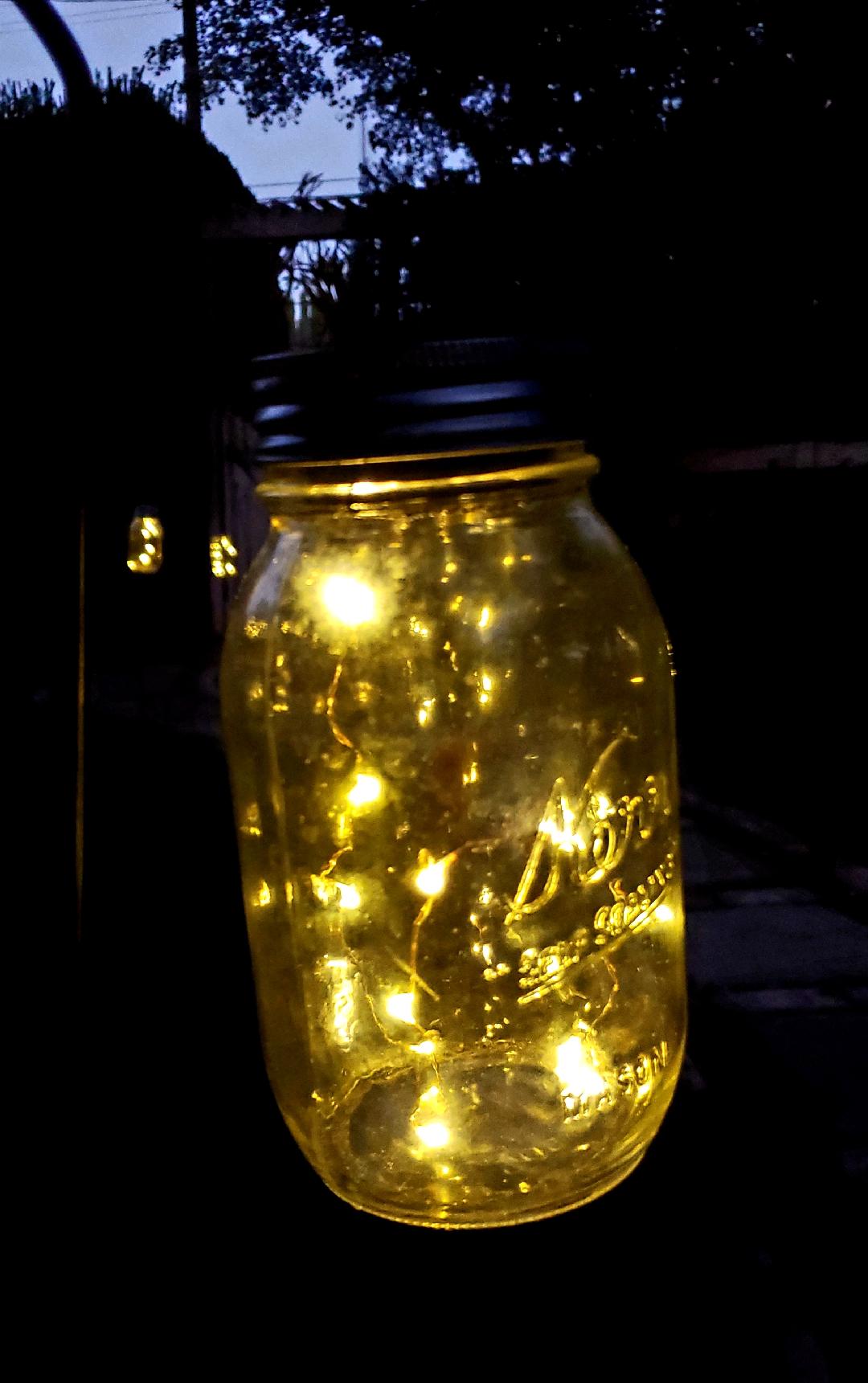 Well, I got these great solar mason jar twinkle light lids from my daughter in law's sweet mama Melanie!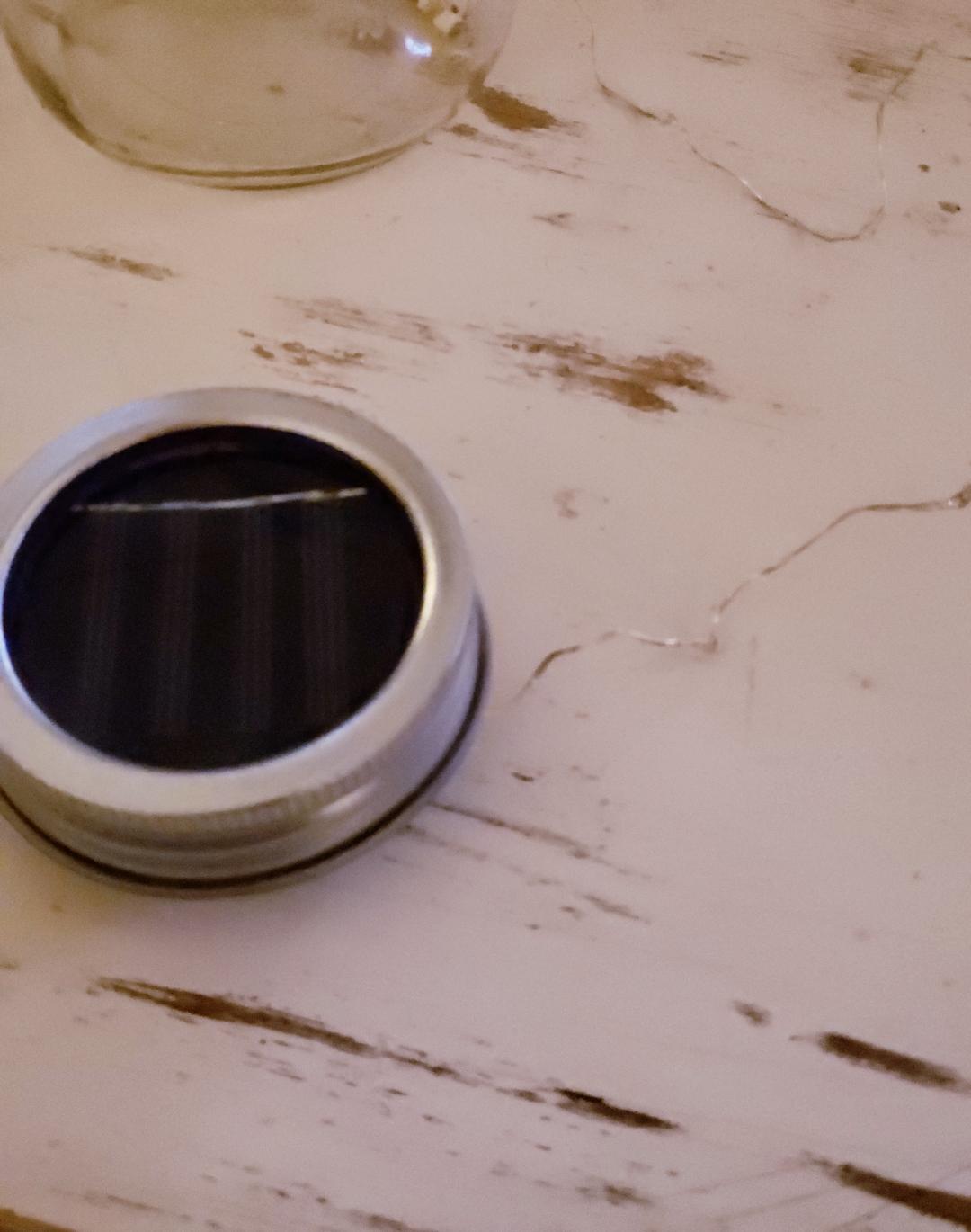 She got them all for our children's wedding and gave me a bunch from leftovers.
They are just so nifty!  You just take them out of the package, set them out in the sun for a few hours then set them atop of a mason jar.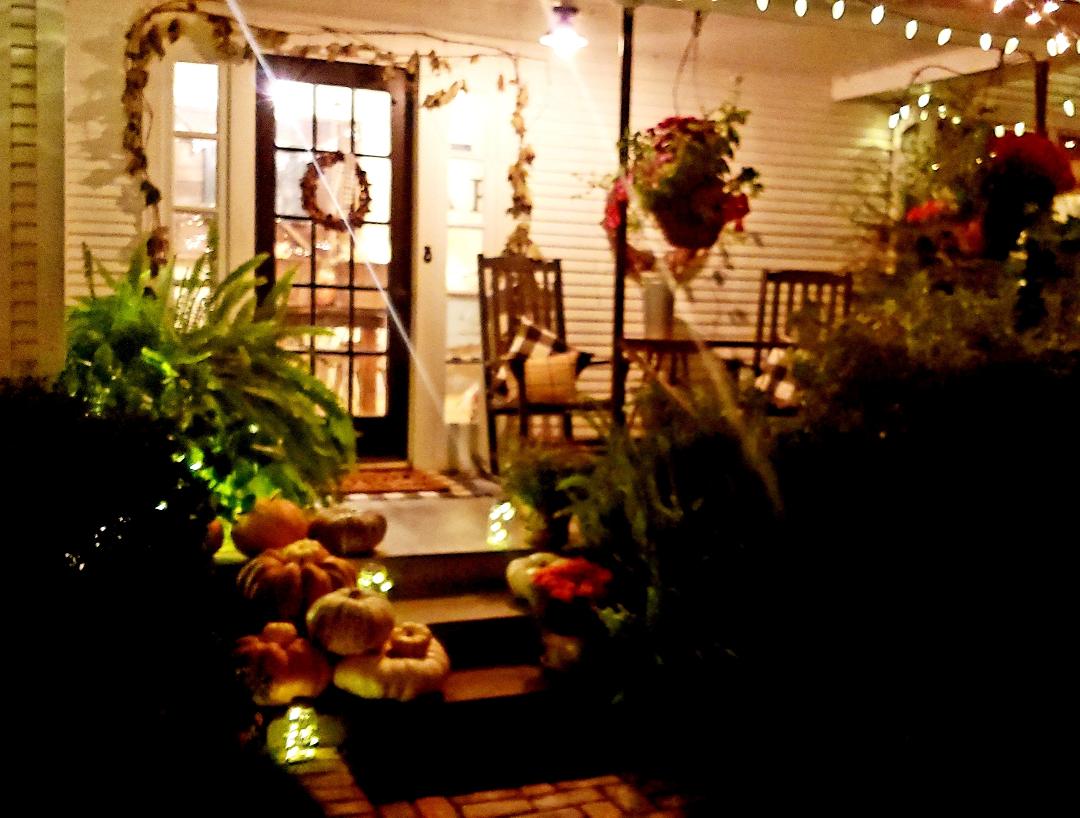 They made a perfect compliment to our farmhouse porch fall look and offered such a nice warm welcoming glow.
Hey you can see those pumpkins now!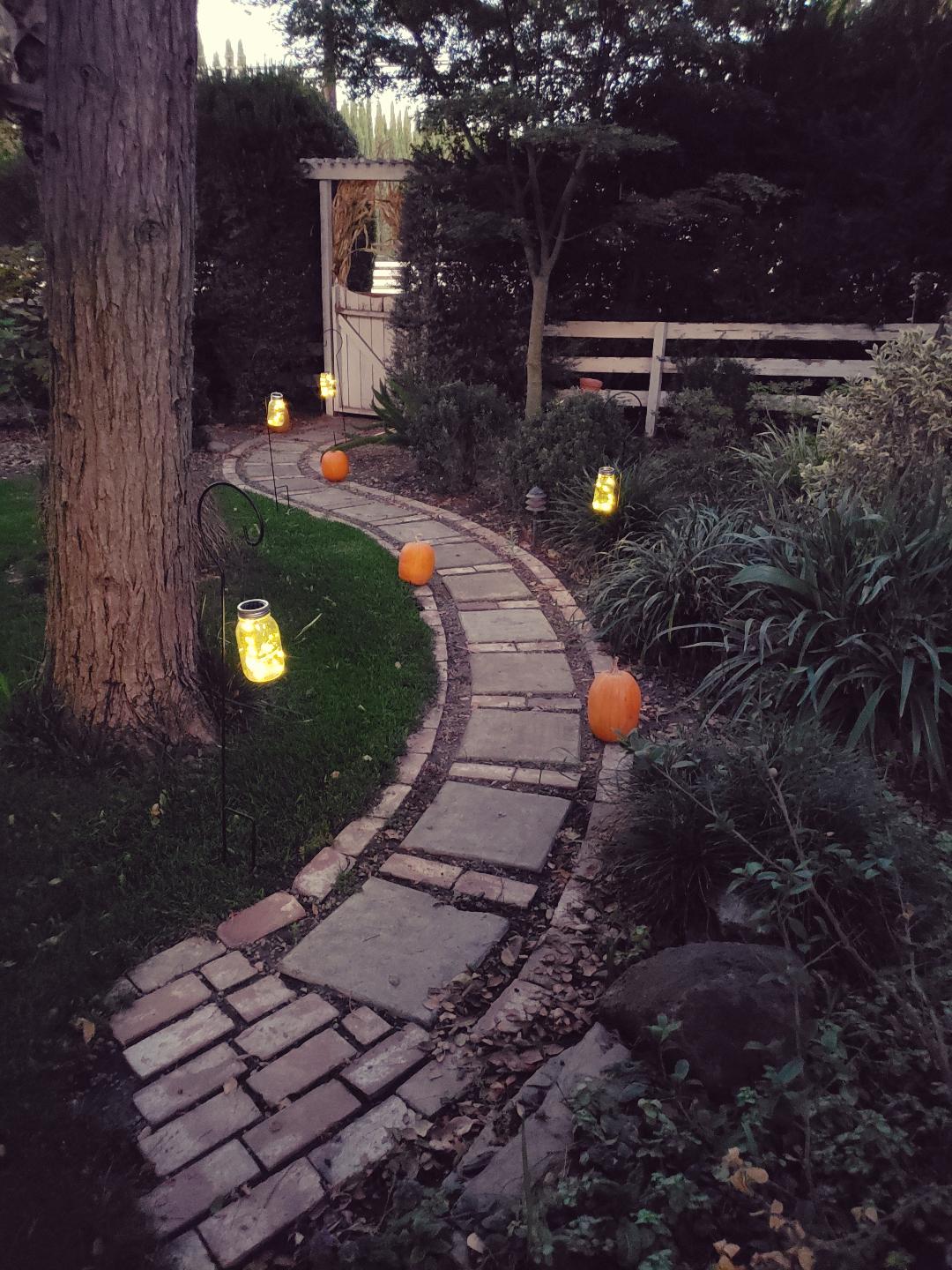 Then we put a few shepherd hooks along the pathway leading up to our home.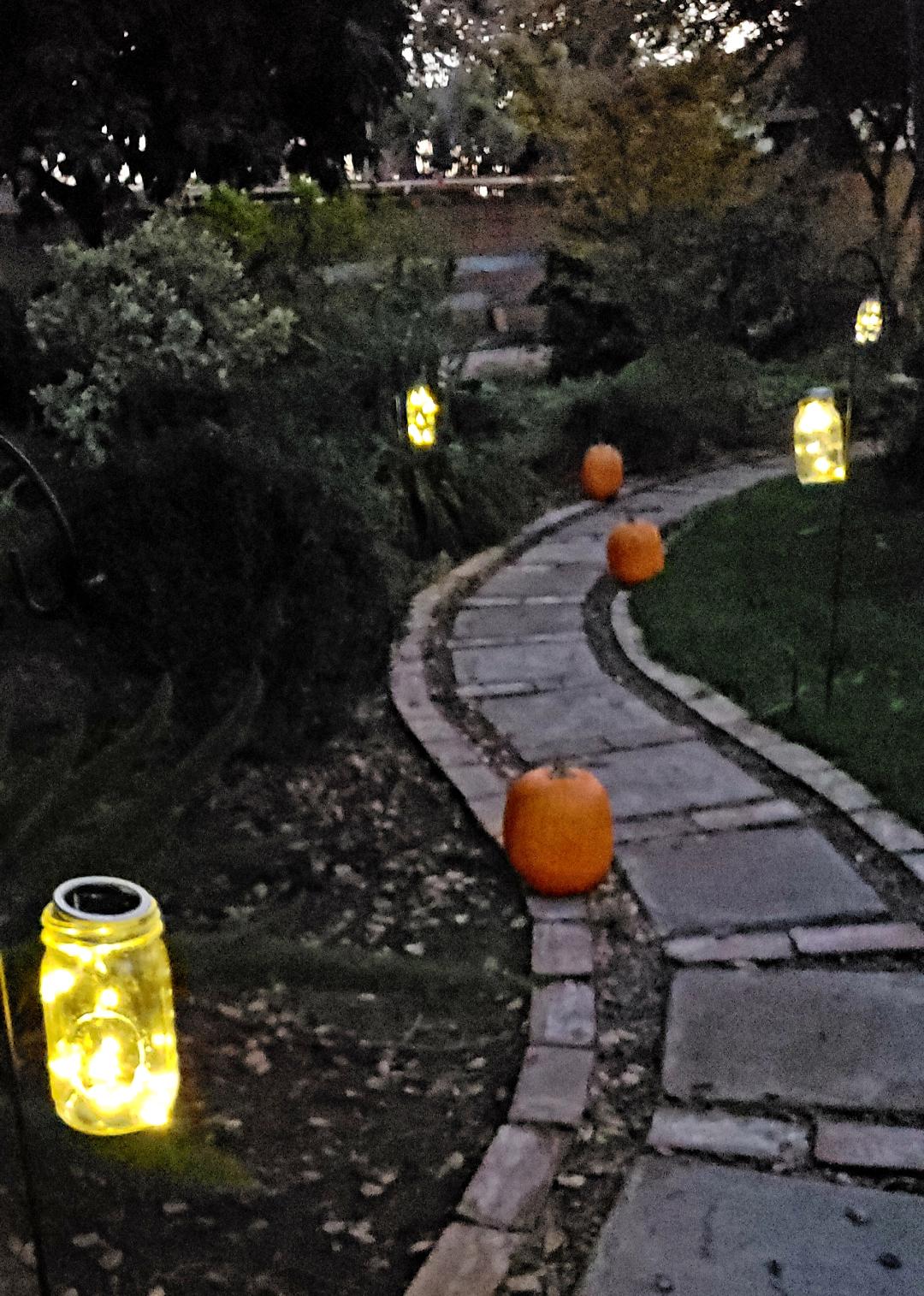 With just a little wire wrapped around the jars, we were able to hang each one of these little cuties to light up that walkway.
After scattering a few more pumpkins as well, it really added to the fun fall feel.
Talk about an enchanting evening!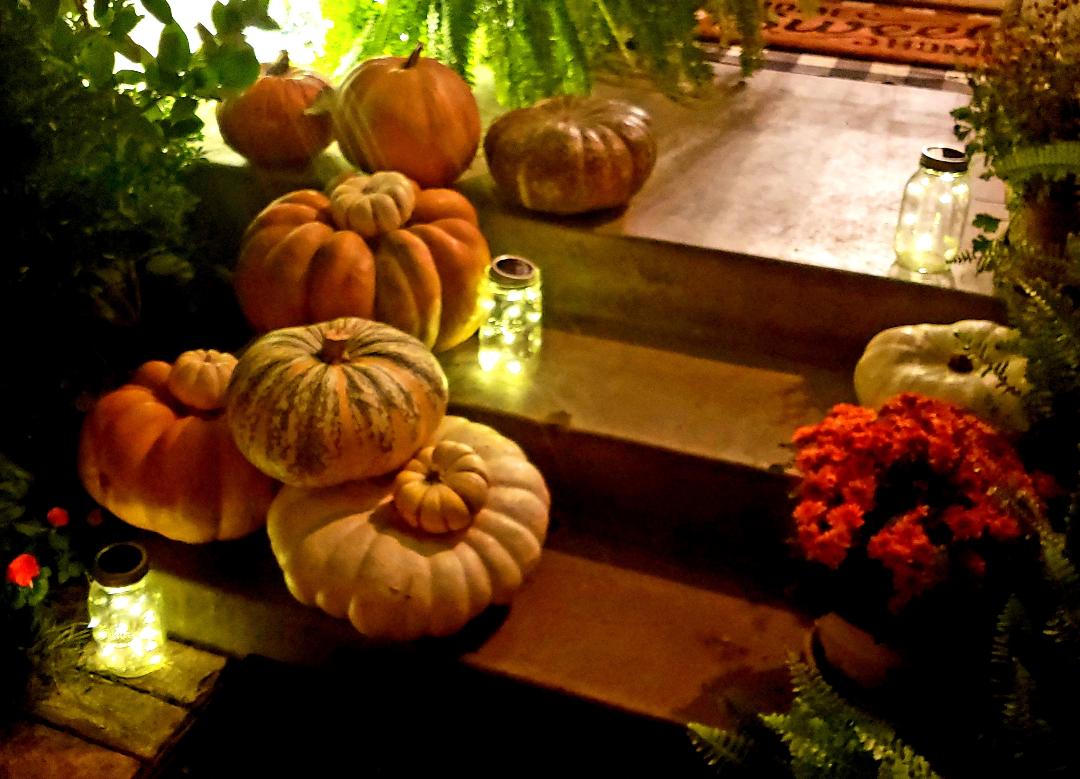 Hope you feel encouraged to try some decorative lighting for your outdoor fall-scape this year yourself that way you can enjoy every evening in October all aglow!
XO Jerri
P.S. If you're interested in lighting up your October Fall-Scape too, I found these same lights on Amazon and put the link below for you.  Happy Fall, Y'all!