FARMHOUSE CHRISTMAS STOCKINGS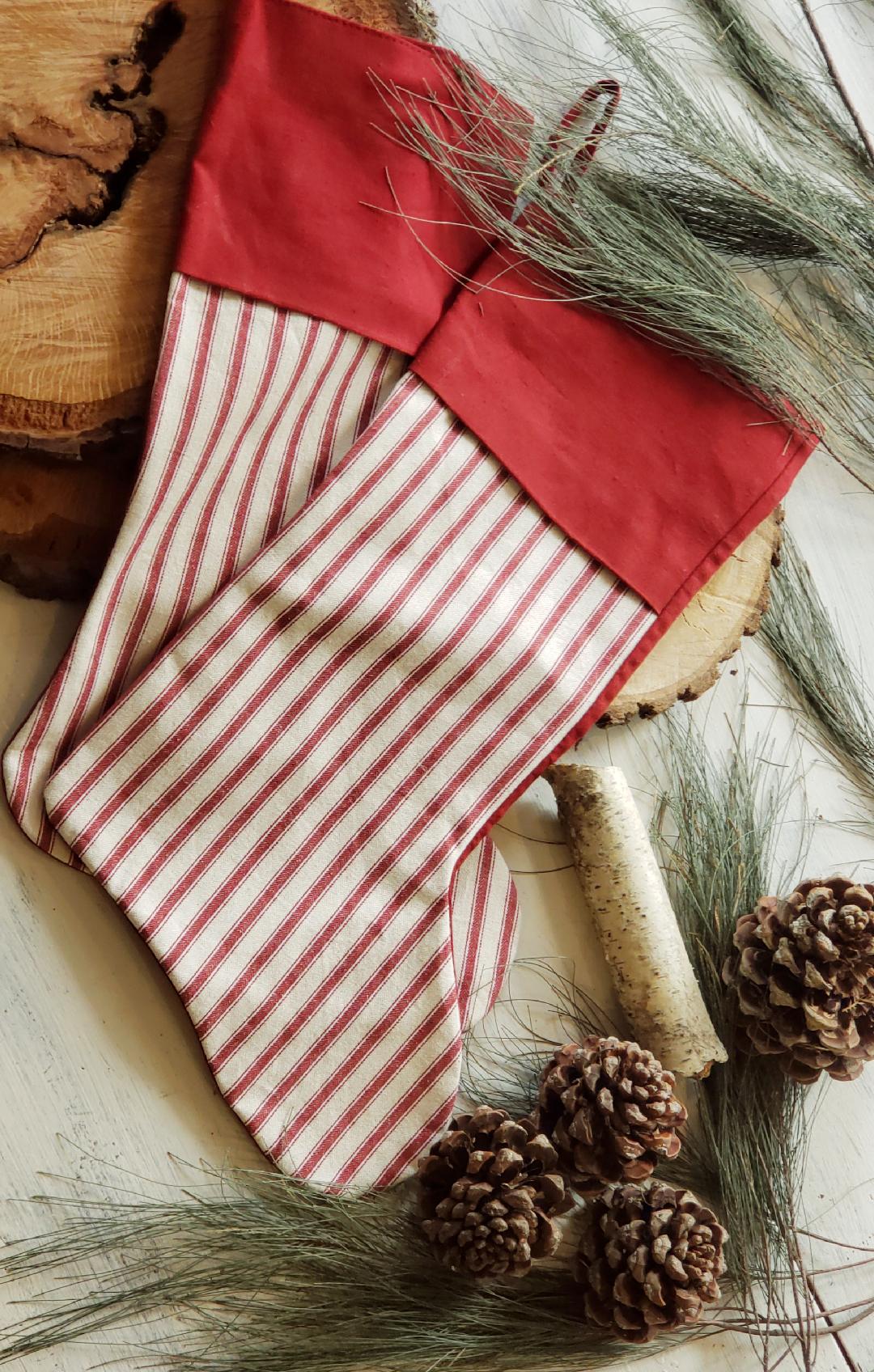 The Farmhouse Stockings were hung by the chimney with care, but ain't nuffin in em at all.
Oh goodness, I need to reveal something to you.  Can we be honest?  I hope you'll still love me.
But, gift giving is not my love language.  It isn't.  I'm actually really embarrassed about it too.  Do you know about The Five Love Languages?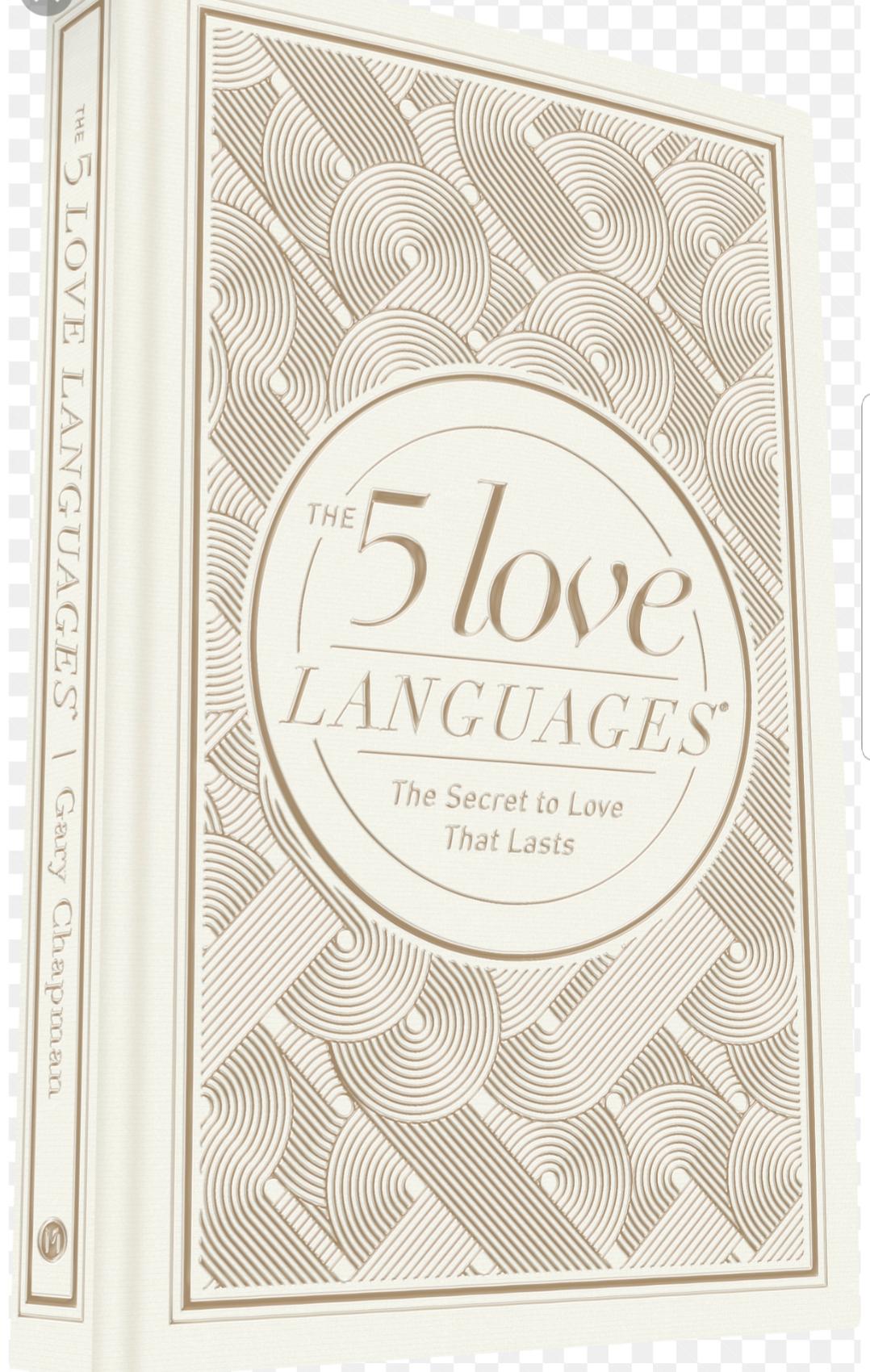 It's a book by Gary Chapman and it describes how we all might fall into five different categories of "how" we show and enjoy receiving love.  Now not just romantic love but in all of our relationships with the people we love and care for.
There's a super fun short quiz you can take on line to decipher which language is predominately yours.  It's kind of a great party game that I actually like to do.  I've got everyone on their phones laughing and talking about which one they are or aren't.
Well, where I'm at right now is knee deep in the "Gift Giving" season people, and this is when the heavy weight of my weakness becomes ever so apparent.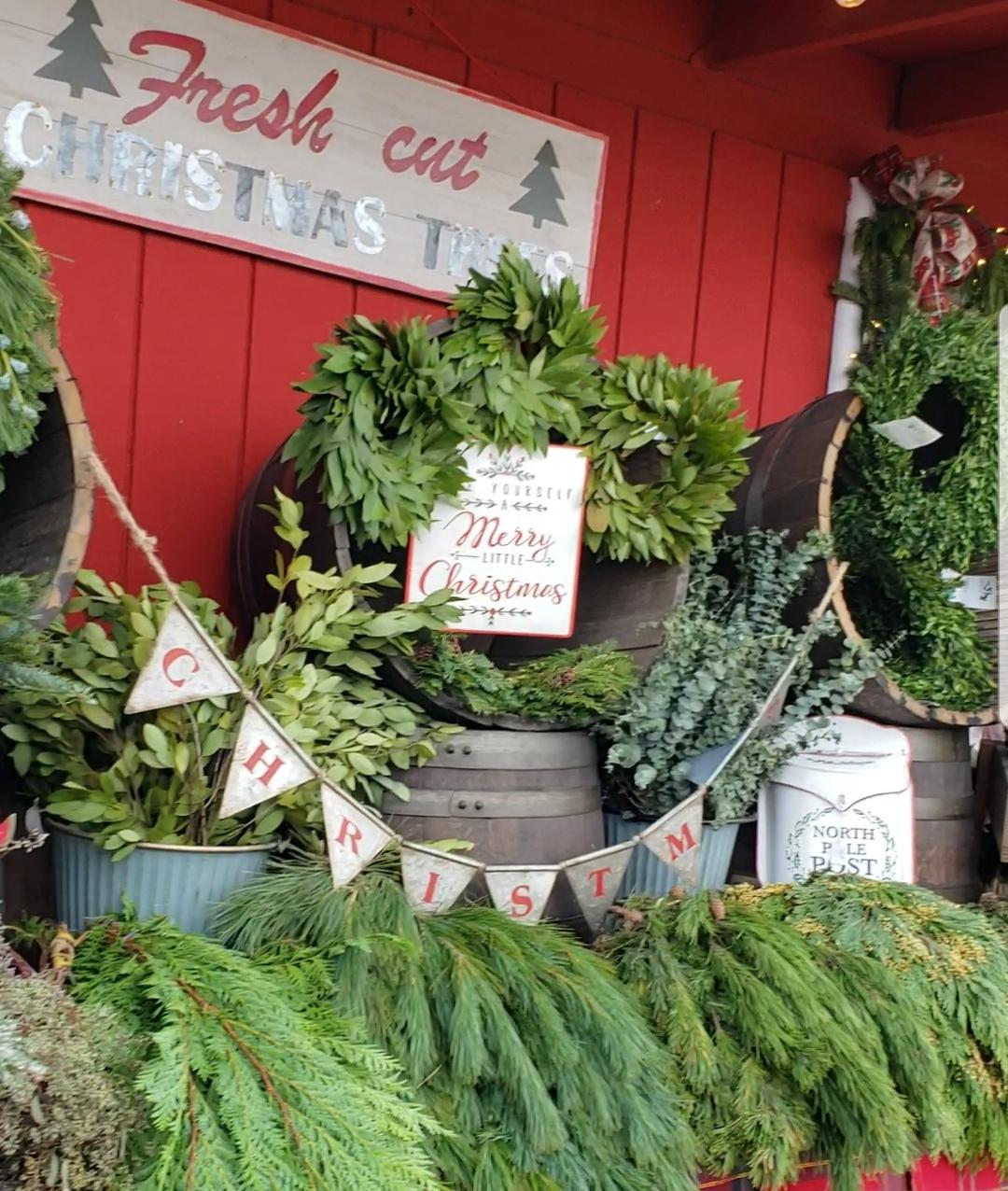 I know my "Buddy the Elf" demeanor confuses many when it comes to giving gifts.  But it's because I care so much and I'm afraid I'll get it wrong.
Now, I'll whip you up a batch of cookies lickety-split and sit and talk for hours with you and tell you how amazing you are and encourage you to be the best that you can be (let's just call a spade a spade:  I am Words of Affirmation).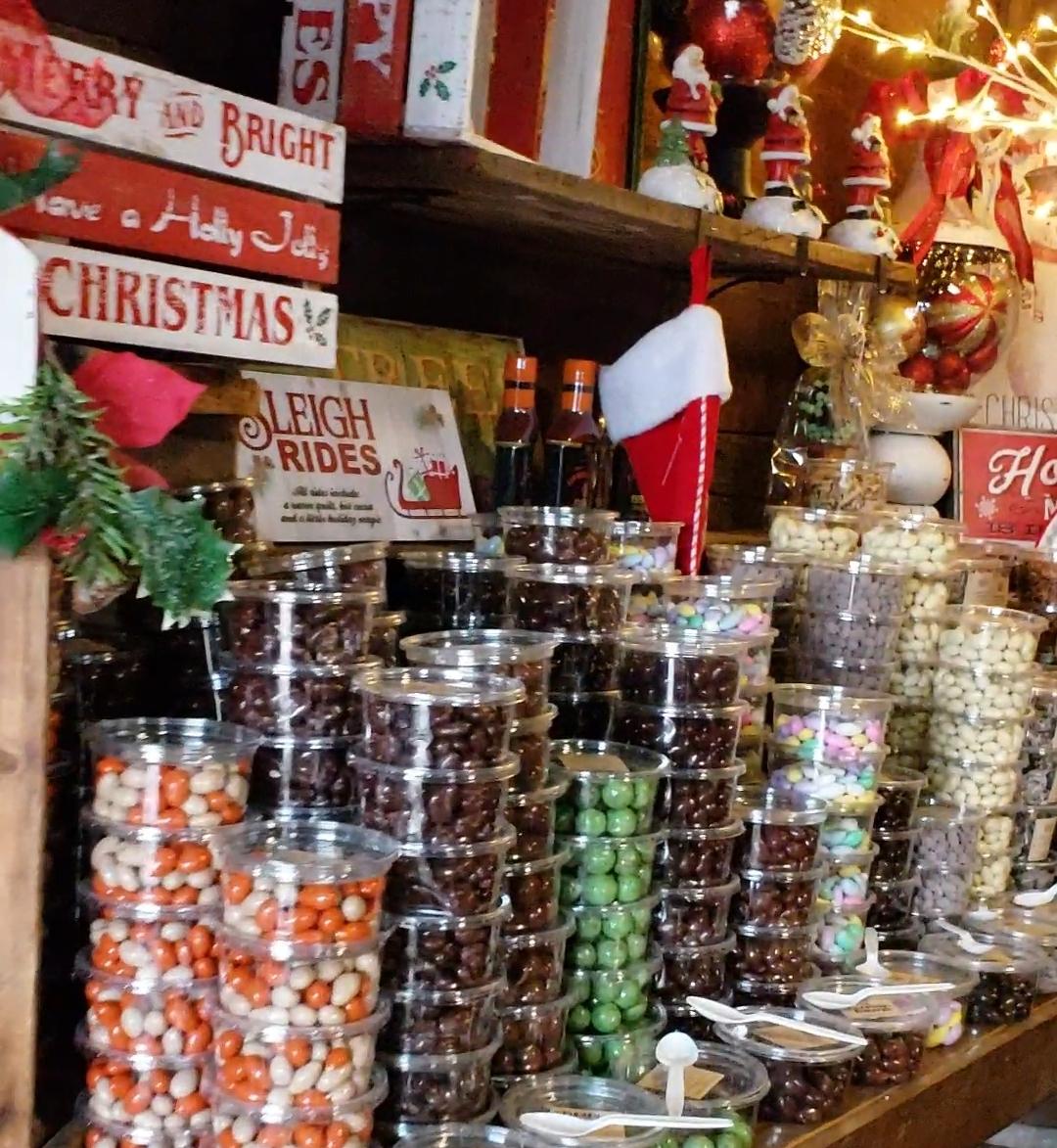 My husband and I get along well at Christmas because he is Acts of Service and will build and create anything my heart desires, although I don't know that he appreciates me talking him to death. sigh
Oh but my children, well, they love gifts and are amazing, thoughtful, gift givers!  So I strive to do my best.
As you can see, I take this gift giving thing seriously because it's not my strength.  I will fuss and think and scheme and ask basically, "What would make all of your dreams come true if your fairy Godmother could get it for you?"
After my family roll their eyes, I'm sure, and give me clues, I shop at Amazon.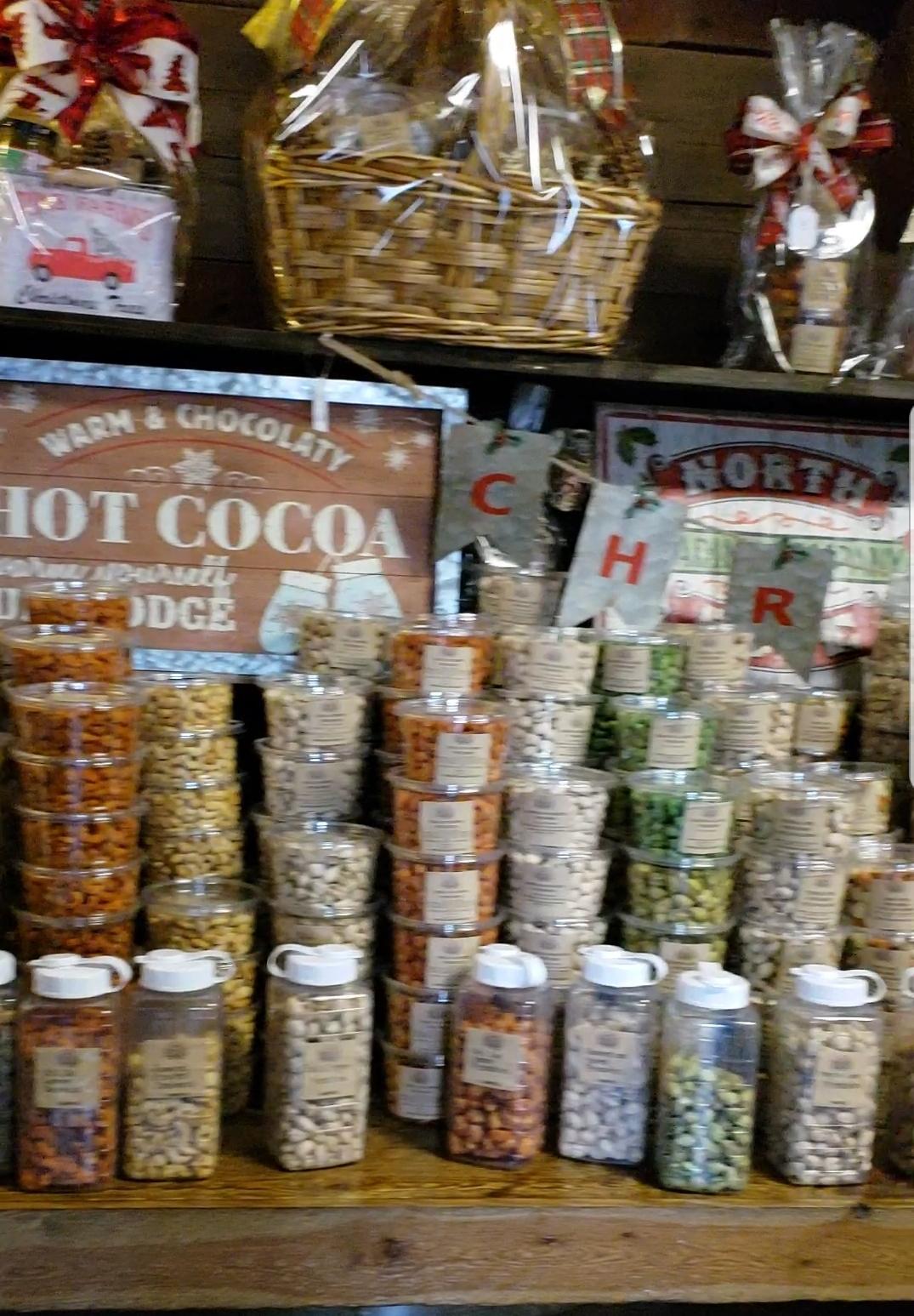 Whew!  So much easier and then it's done and delivered to me.  Then I can enjoy wrapping and putting all of those presents under the tree.
Aw but then their is the stockings. Well Santa does recruit me sometimes to help him out.  I guess he has more faith in my gift giving skills than I do.
And this is something I can really get into and I kind of enjoy it too!  You see we have adult children now so the stocking stuffers are my way of keeping their child like entusiasm alive and well.
So let me fill you in on my approach and maybe you might benefit from it, especially if you too can become overwhelmed at the prospect of shopping for gifts like me.  
STOCKING STUFFERS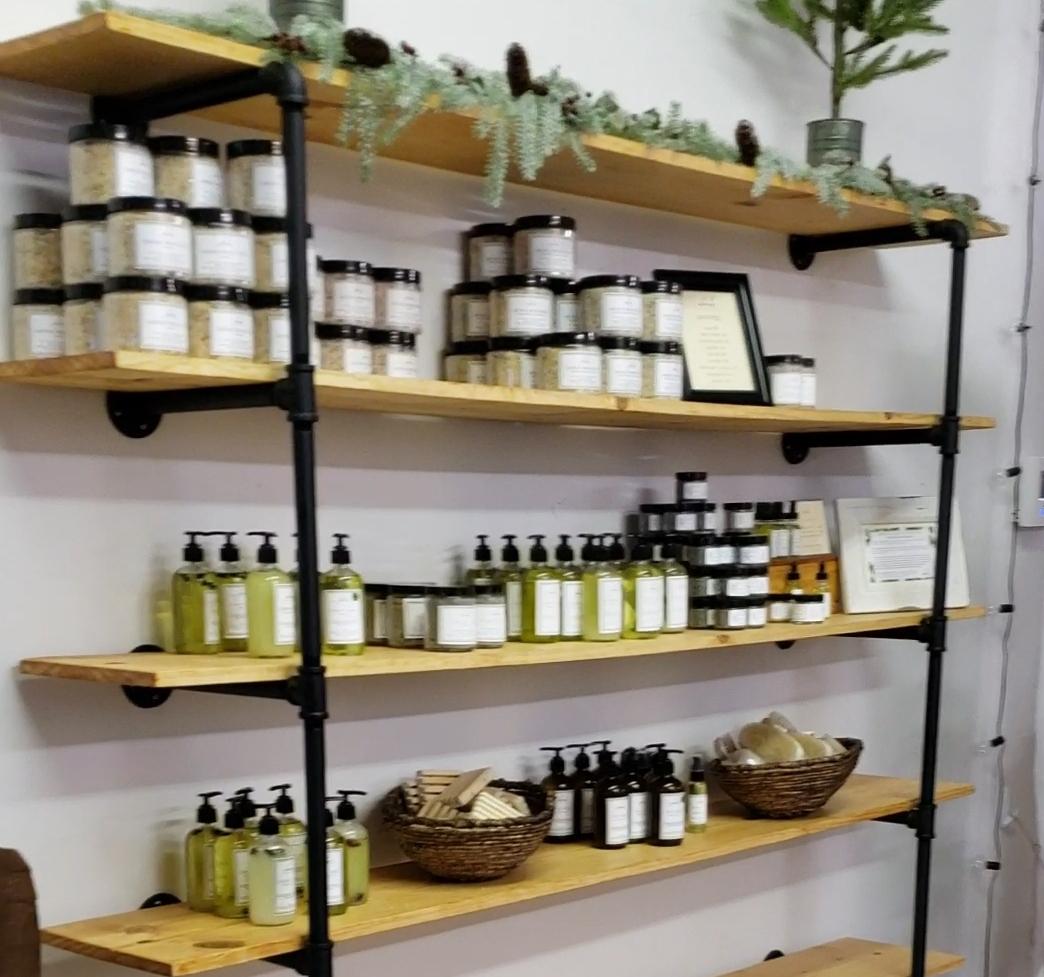 Well, I set out and visit small local shops.  Yep, if I'm going to go out and about I want it to be sweet and fun with less crowds where I can talk with the owners of the shop and ask them questions.
I'm looking for homemade and natural, and something I would like to receive if someone gave me a treat.
Then as I travel out and about I have my system set in place of what I'm looking for.
I want to give them:
Something to Help them Grow
SOMETHING THEY WANT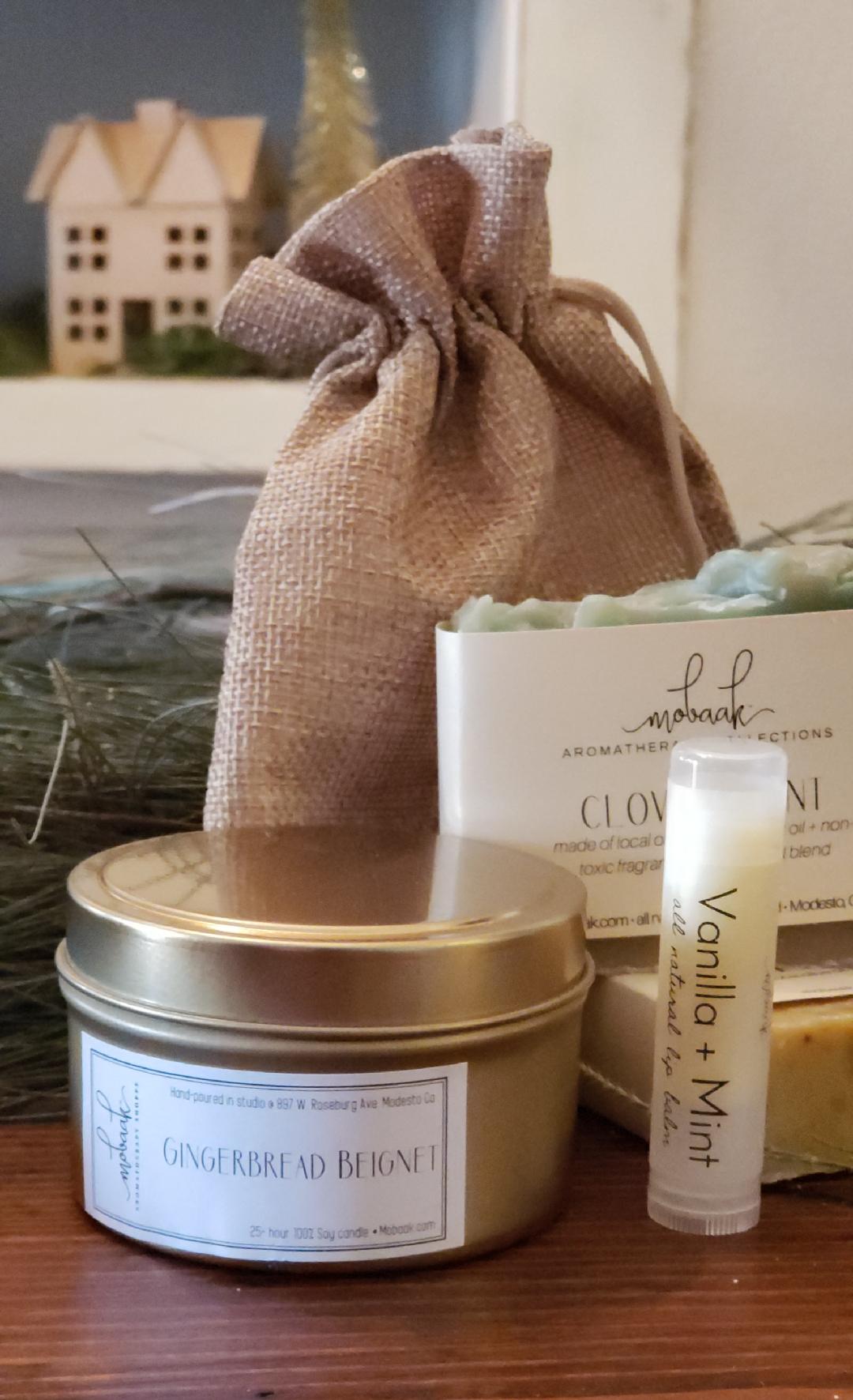 FOR THE GALS
I am very into everything natural, homemade, and things that will promote a healthy lifestyle.  My daughter-in-laws are too.
So when thinking of them, my first thought was of this sweet local company in our town that makes and sells beautiful aromatherapy products that are simply divine.
Besides their local shop, they are at our Farmer's Market but you can buy their fabulous products for yourself on line.  I'm just sayin', you won't be disappointed.  I don't think my girls will be either.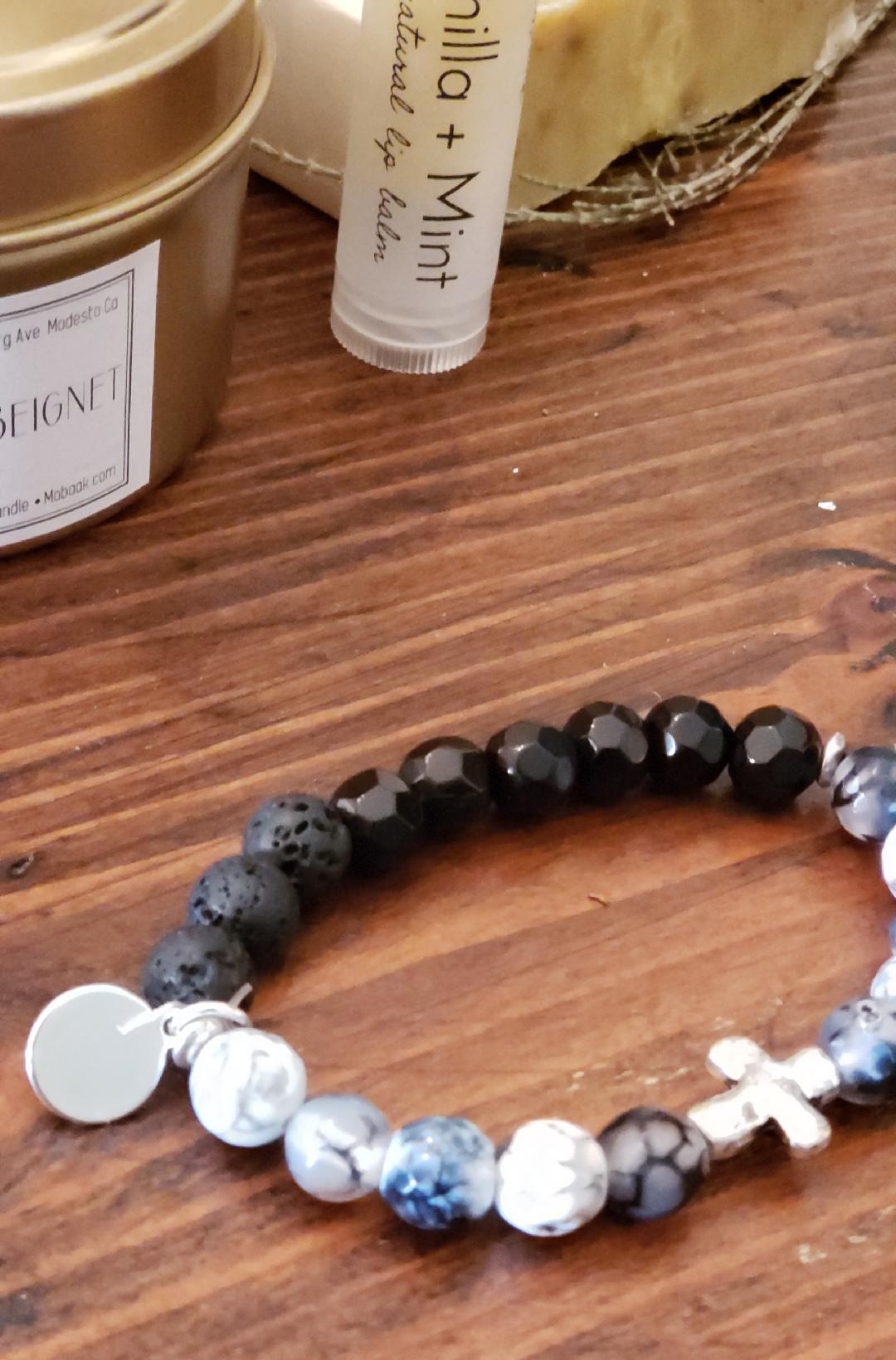 Mobaak Aromatherapy has a newly opened brick and mortar shop after being in business for years and it was such a treat to browse through.  Quaint and cozy is what this place truly is and their pouring studio is visible to customers so you can watch as their amazing treasures are being created right there.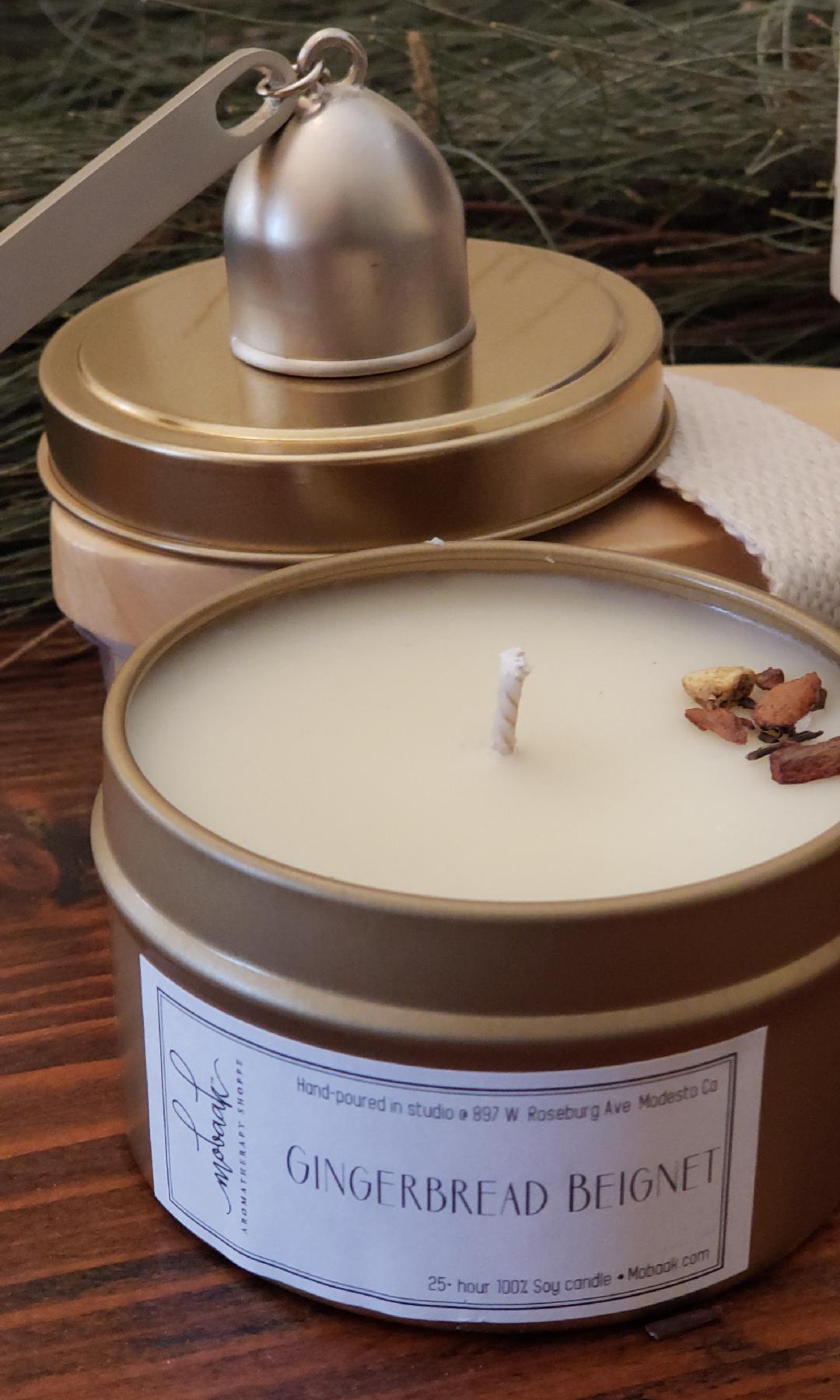 Besides smelling heavenly, they offer quite an assortment of candles, soaps, lip balms, body oils, aromatherapy jewelry and more.  It was such an enjoyable experience especially when the owners and artists of all these hand crafted products are available to answer any questions I had. 
FOR THE GUYS
This is where I think about their latest hobby and interest.  For the boys, they are into DIY and renovating their homes.  So, small tools and such to fit into their stockings was my first thought like mini flash lights, screw drivers, wrenches, and other gadgets.  Both of our sons recently were married in the last two years and have homes that they are nesting in with their wives, so they still need tools and things.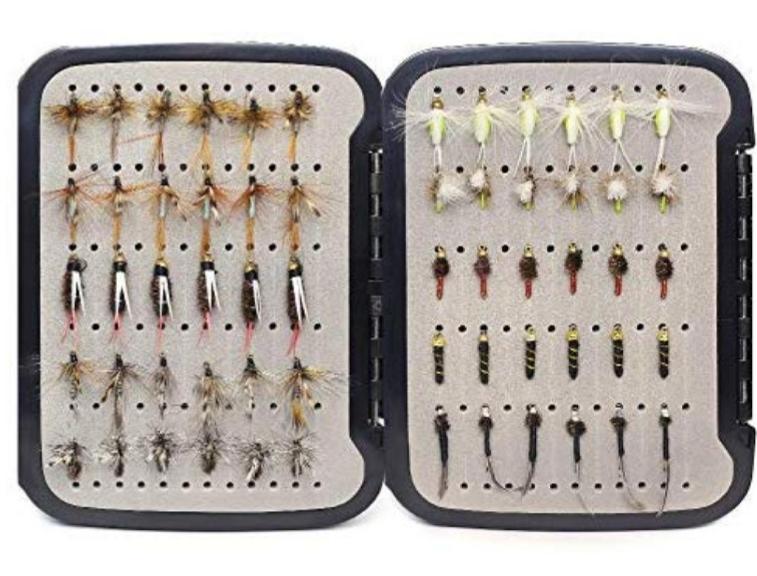 Another hobby of theirs is fly fishing so little gid-gadgets like this really go with that. You know the bait for this hobby are these hand crafted little flies that can be so beautiful actually.  Then a case for them, cutter tools and other fun things like that are perfect accessories. (If you're searching for a gift for the men in your life, fly fishing is a great hobby to start them off on.)
SOMETHING THEY NEED
FOR THE GUYS AND GALS
How about some socks but not just any socks, these are special Aloe Vera Socks that you put into the microwave, of all things, to heat it up. Then when they place them on their feet, it will soothe and moisturize.  It should be very spa like for the girls, but I think the guys will like it too.  Both are on their feet all day (one is a teacher and one is an electrician)  So I'm sure they will appreciate it also.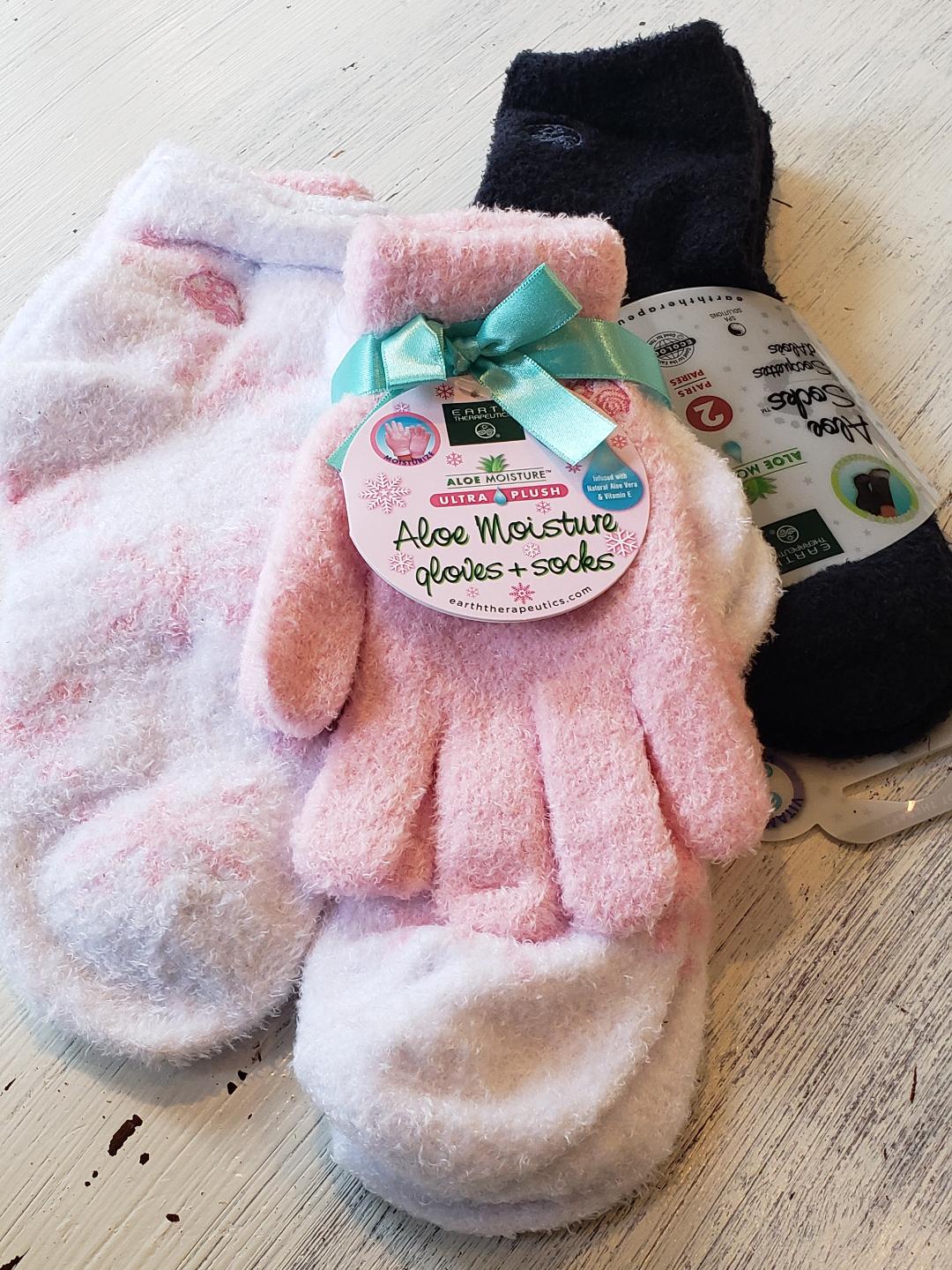 I like to get new tooth brushes but cool rotating battery operated ones, that have a rotating bristle.  New little nail clipper sets, hair bands and things like that are fun as well.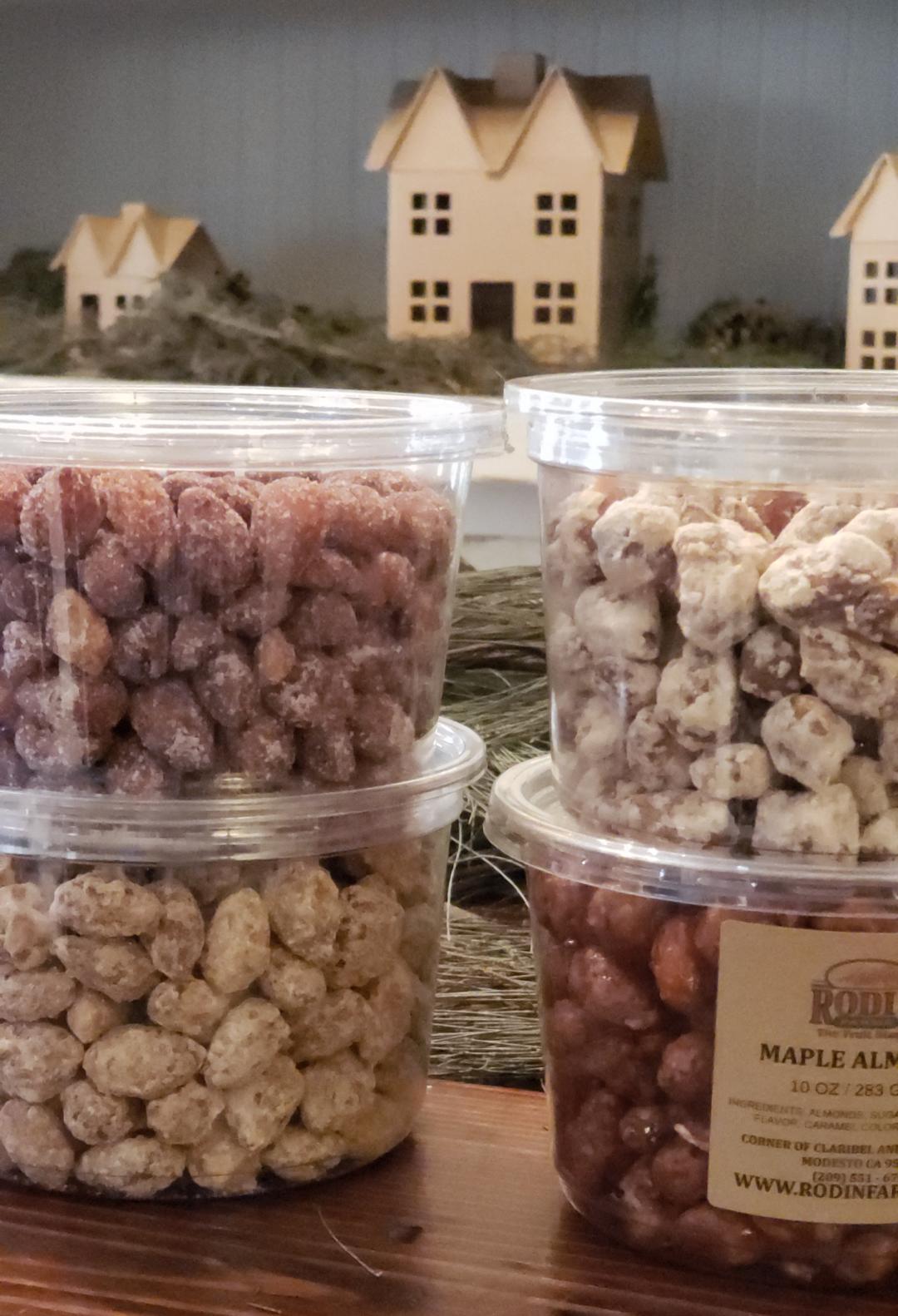 Do sweets and treats count as needs or wants?  See, I think a little treat counts as a need and I'm going with that.  Well there's a darling little fruit stand here called Rodin Farms that always has a wonderful display of fruits, nuts, and other yummy gourmet treats.  I stopped by there very fun place and got an assortment of delicious flavored almonds, (We're kind of known for our almonds around here) gourmet barbecue sauce, and flavored vinegars to cook with. You can order online and shop their large inventory of delectable treats.
SOMETHING TO HELP THEM GROW
 My take on this is books and magazines or anything related to exercise and fitness. 
I like to get them a new book of what they are into like maybe Home Body by Joanna Gaines for the girls and new Fly Fishing Books for the guys.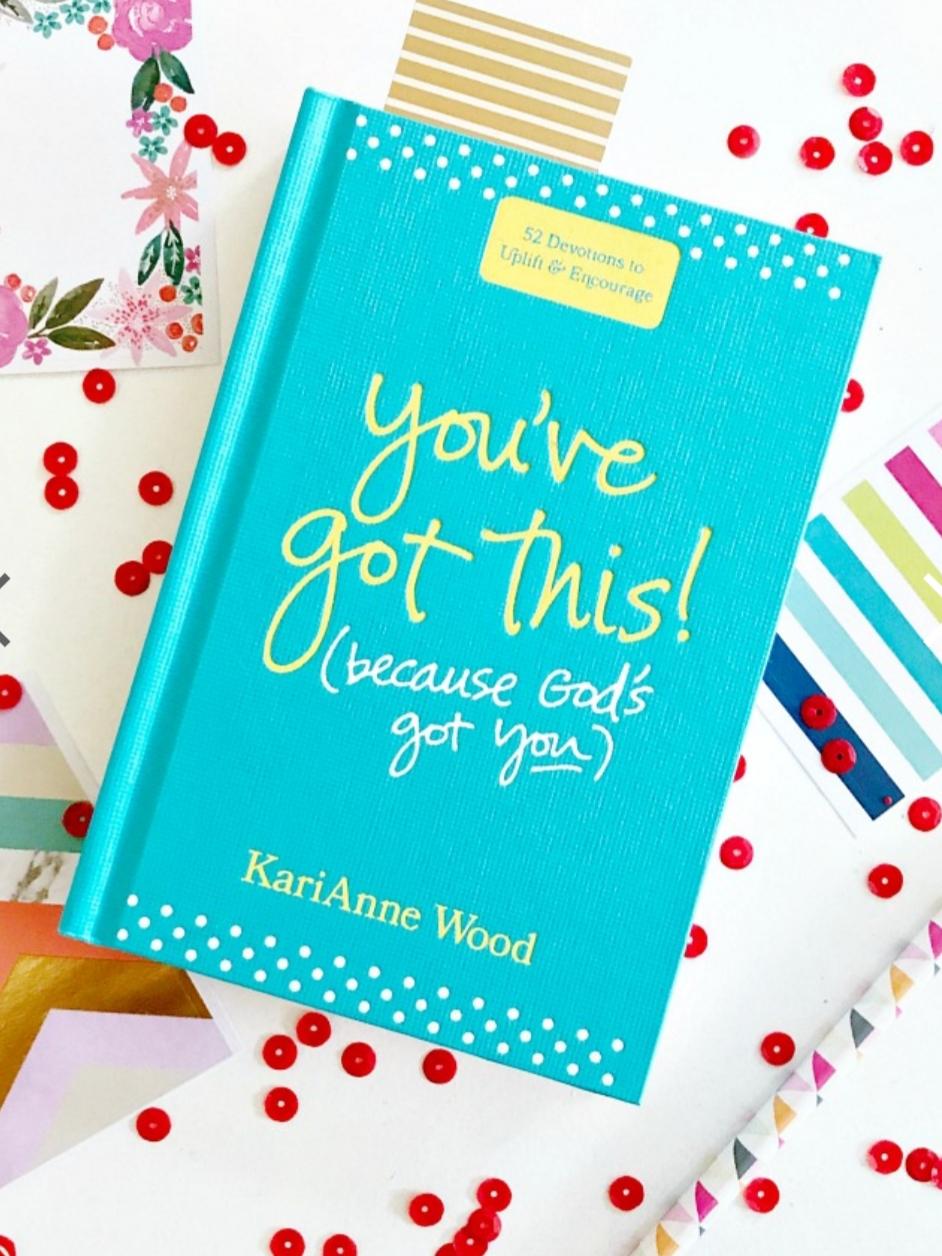 Then a Devotional book like maybe KariAnn Wood's (from Thistlewood Farms) new one You've Got This – Because God's Got You.  I also want to get them a journal because I think that it's such a great way for self reflection especially when using it as a prayer journal.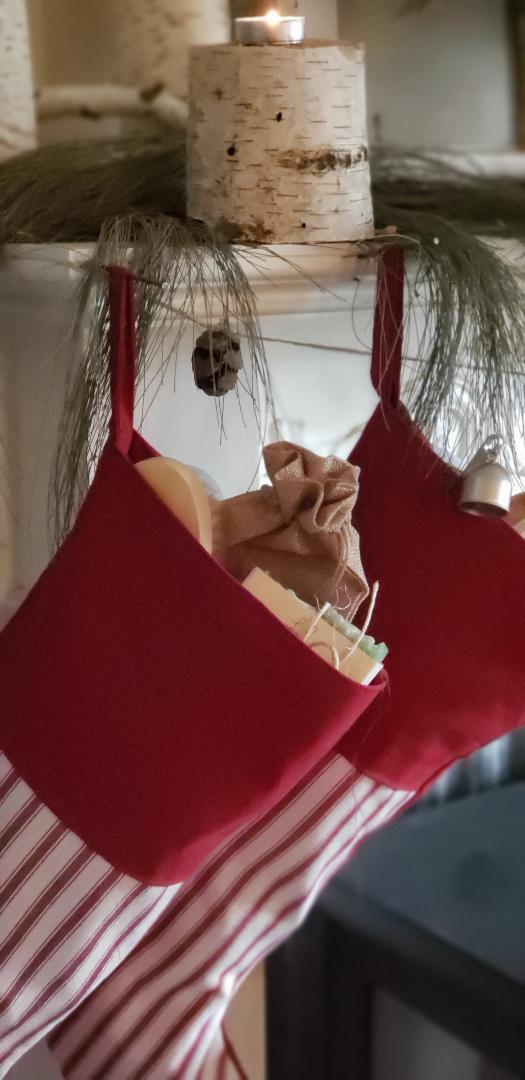 I hope this all helped you some and gave you a few ideas.  I also hope as your last days of shopping and giving are winding down that they may be filled with fun not a bit of stress.
XO Jerri