It's that time of year again, to do a little more planting.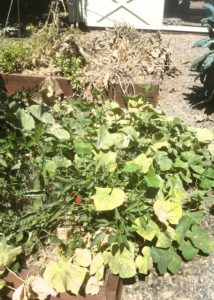 I don't know about your garden, but mine is looking a little hot and tired.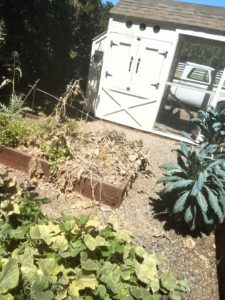 I want to give it some life, I'm thinking a fresh new crop needs to be sown.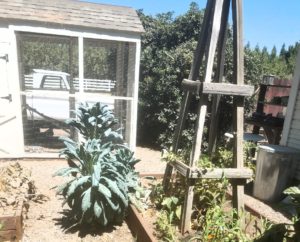 It's time to plant a fall garden!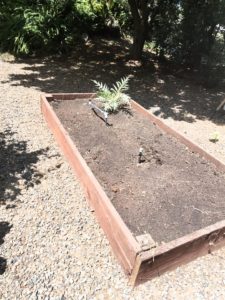 You get it don't you?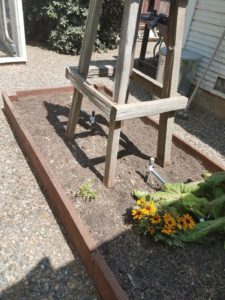 You planted a summer garden in spring, so let's plant a fall garden this summer.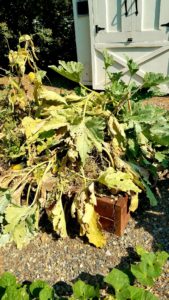 Those zucchini plants are all dried out looking tired anyways so let's pull em out, rake up that soil and sow some cooler season crops like carrots, cauliflower, and broccoli, cabbage, and brussel sprouts.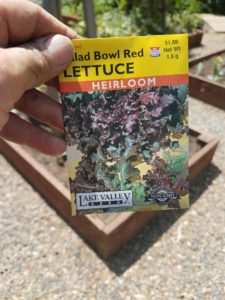 Or how about some spinach, arugula, or any other lettuces.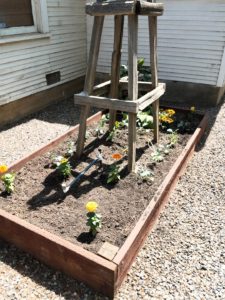 Yum!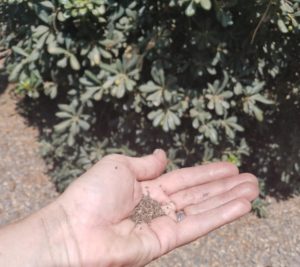 So because the sun is still hot and bright, it's perfect to get these seeds up and going.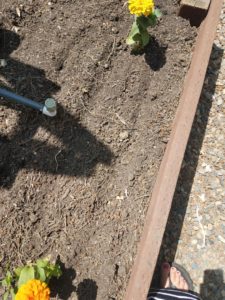 They'll sprout so easily in this weather, then by the time the seedlings are growing strong things should cool down a bit for them to flourish and be ready to harvest in the fall.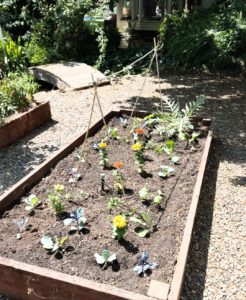 Not ready to take everything out yet?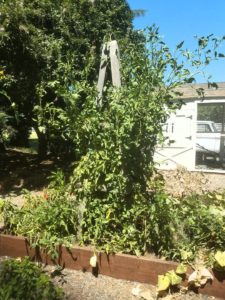 No worries, keep those tomatoes until the last minute so you can harvest some green ones to make those beloved fried green tomatoes that I'm so fond of.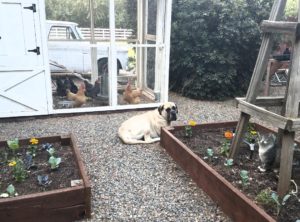 But don't throw out everything in the garbage, spread some love on your chickens if you have em'.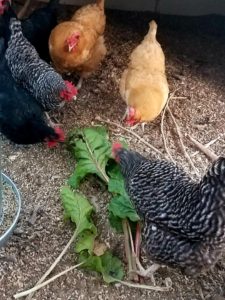 They love veggies from the garden and will devour them in a second.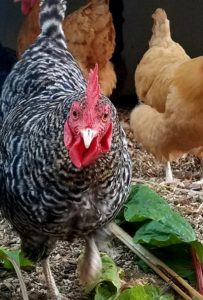 What a lovely treat for your fine feathered friends.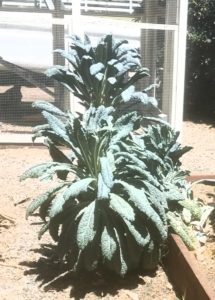 But take that Dinosaur Kale out!  It's time to be done with it.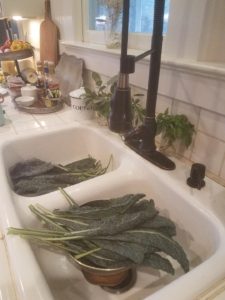 Wash it up.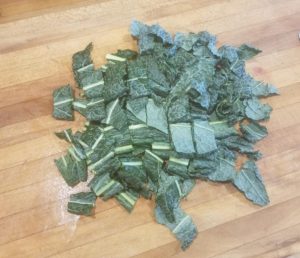 Chop it up too.
And make something delicious because it's time to move on to the next season's crop.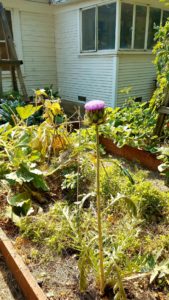 Hey maybe you never had time to even get a garden planted last spring?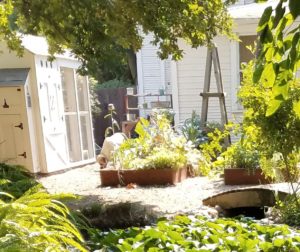 Well here's your chance now, put in a fall garden and you'll feel like you've never missed out!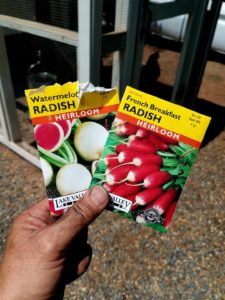 Pick your seeds up at a Home Depot or Lowe's, they have a nice selection.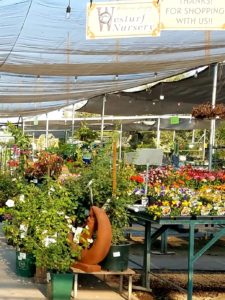 Or visit your local nursery.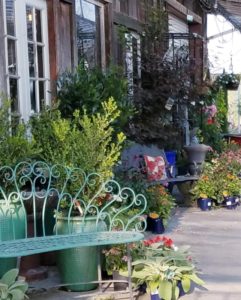 I love popping by Westurf Nursery in Modesto.  They are always so helpful and wonderful!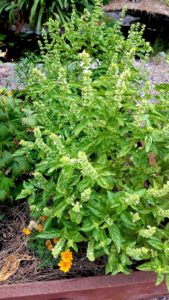 You could also use seeds that you've saved from last summer's harvest.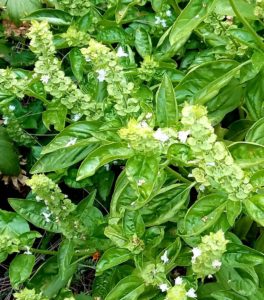 In this hot weather, many plants bolt (grow tall and produce seeds).
All you need to do is look at your mature plants for the seeds that they are producing.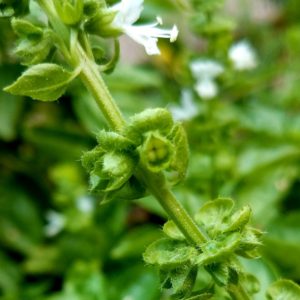 You can see the four little green seeds here.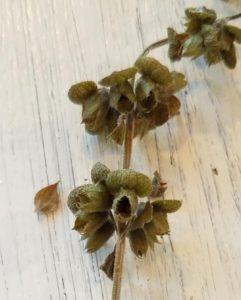 And here you can see that they are now black and ready to be taken out of the little pod.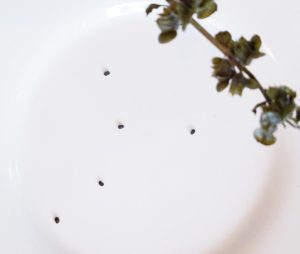 Just gather them up and store in a little bag, label them and you'll have your very own seeds for this winter to sow in your window sill for next spring's planting.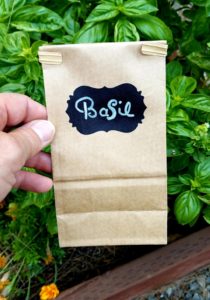 So now you know what to do at the end or during the later end of a season.  Harvest and replant!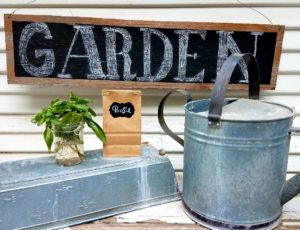 Ah, there's always something going on in the garden.
It's a never ending cycle of change.
Hmmm…"For everything turns, there is a season turn and a time for every purpose under heaven."
Now, I'm not sure if I know that more from Ecclesiastes or from the Birds' song.  Smile
XO Jerri