He did it again!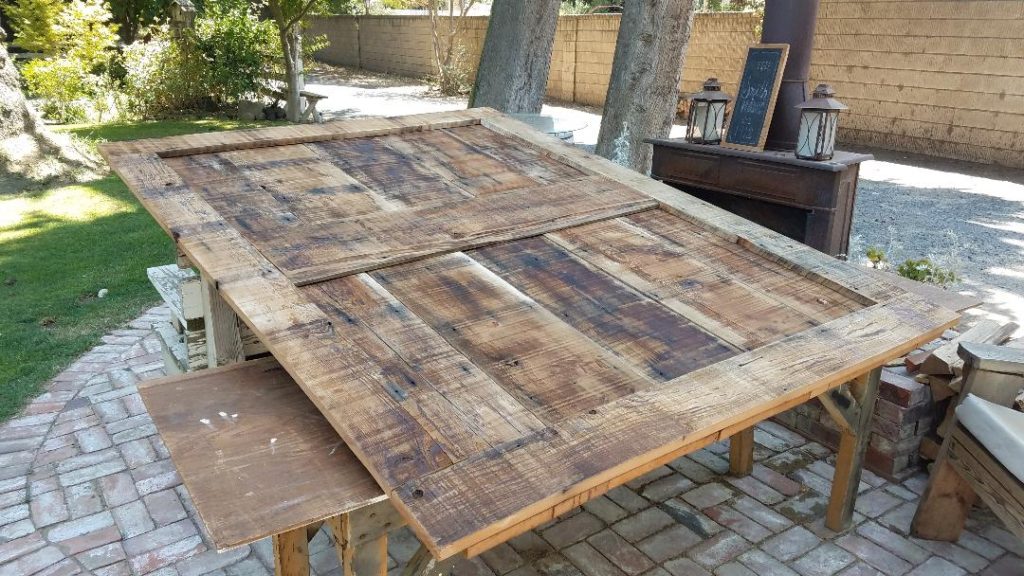 I am telling you this guy is so handy, creative, and inventive.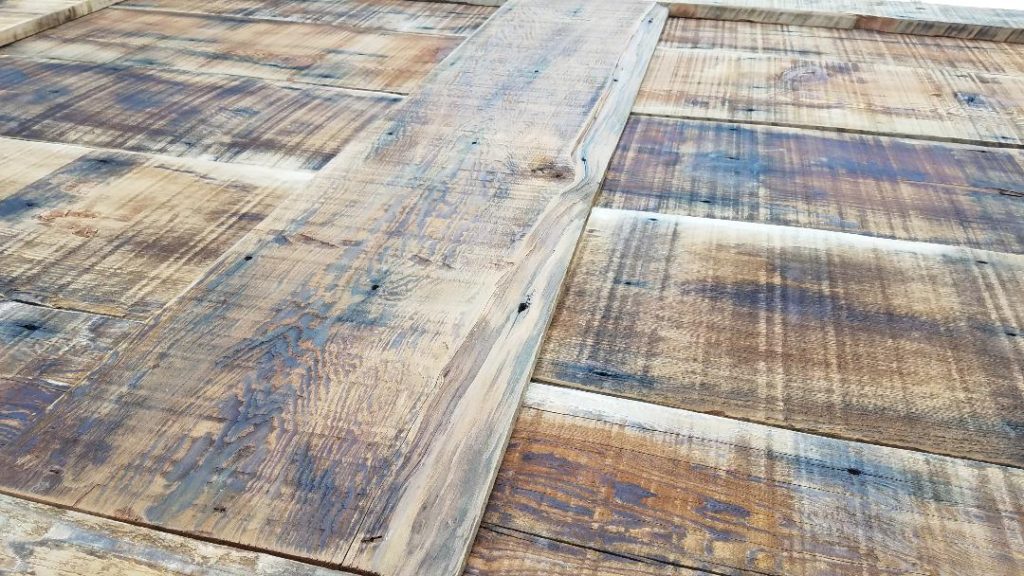 You name it, this handsome hubby of mine is amazing!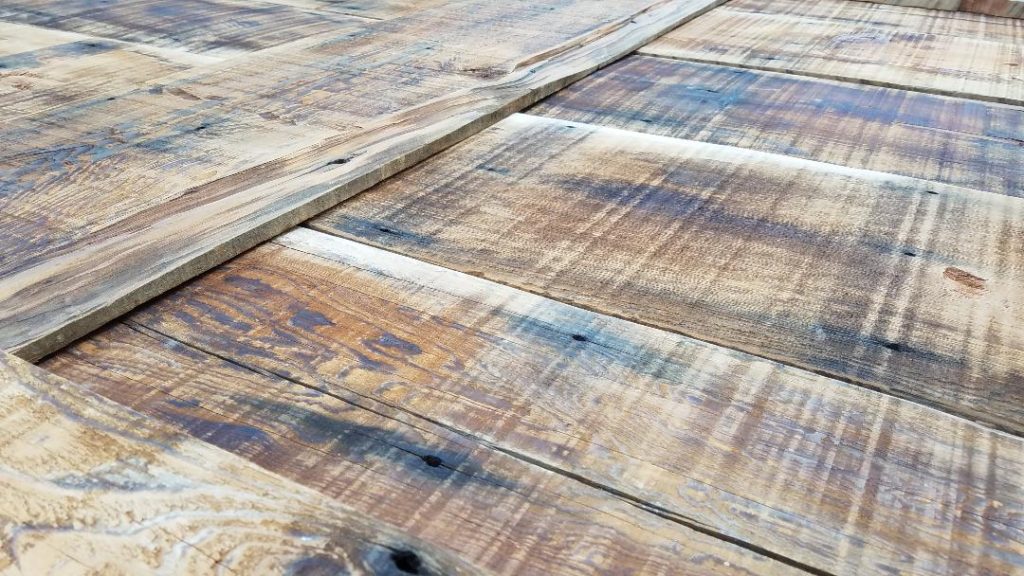 I am so blessed to have a man who loves our home as much as I do and is always looking for something new and wonderful to do to improve it.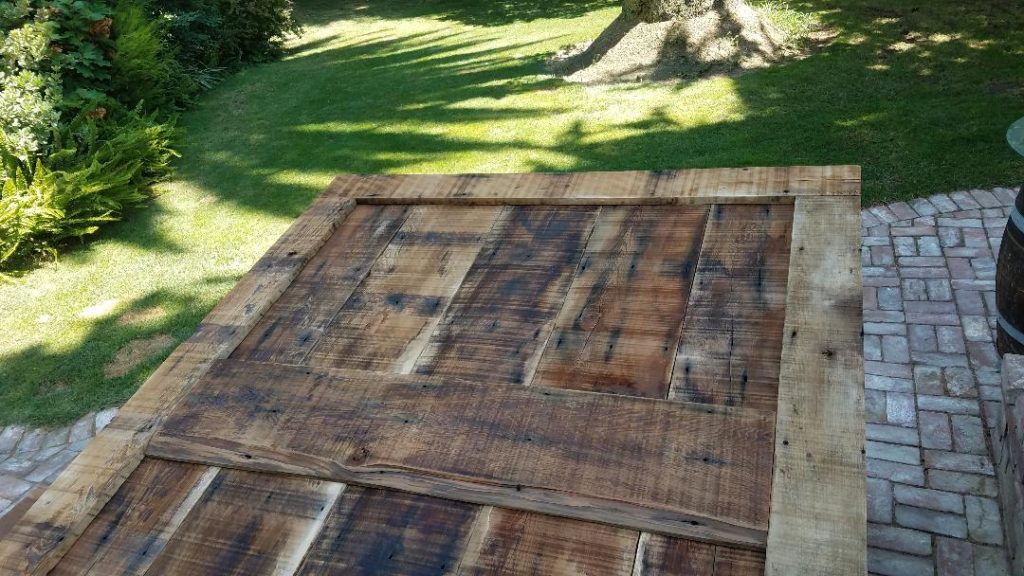 Like this sliding barn door for the guest room.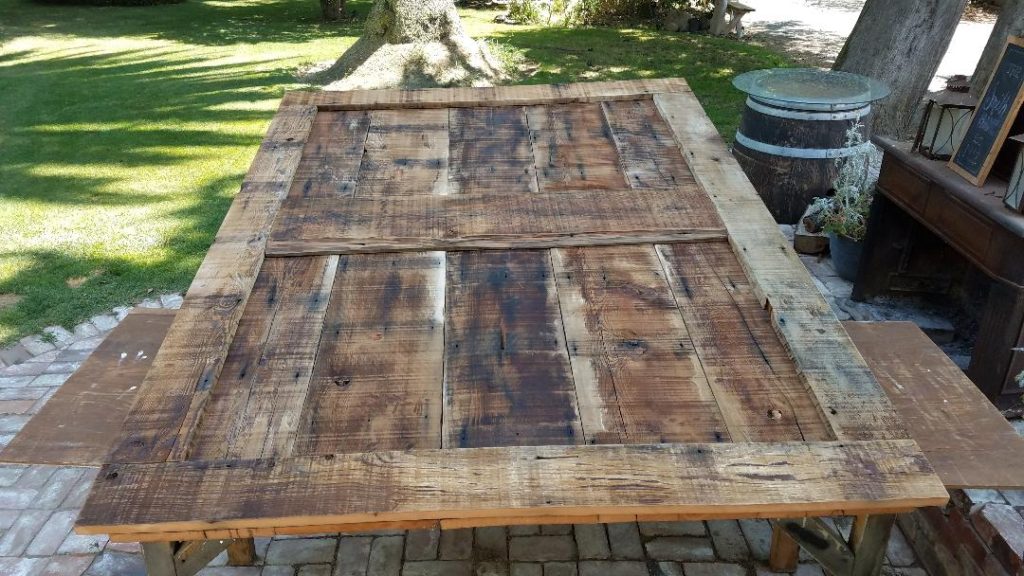 First of all, it only just became a guest room after our last son to get married did so in May.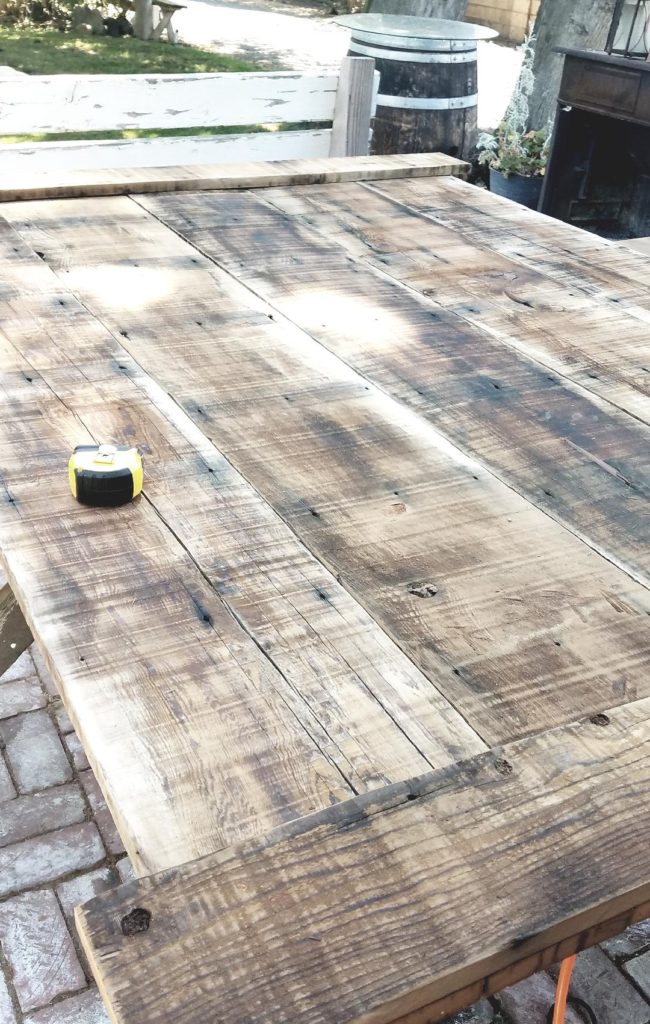 And living in a small two bedroom ol' farmhouse, I couldn't wait to get in there and update it.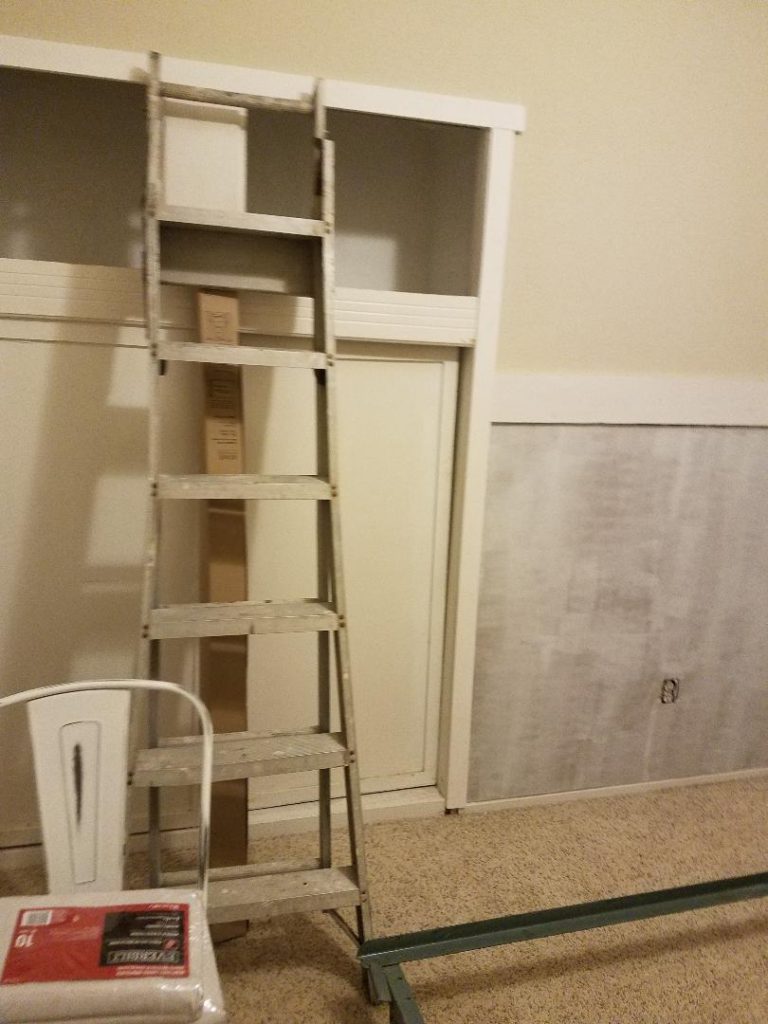 First we cleaned the room all up, painted, put some batten board paneling up (which we are still working on and I will post later when it's completed).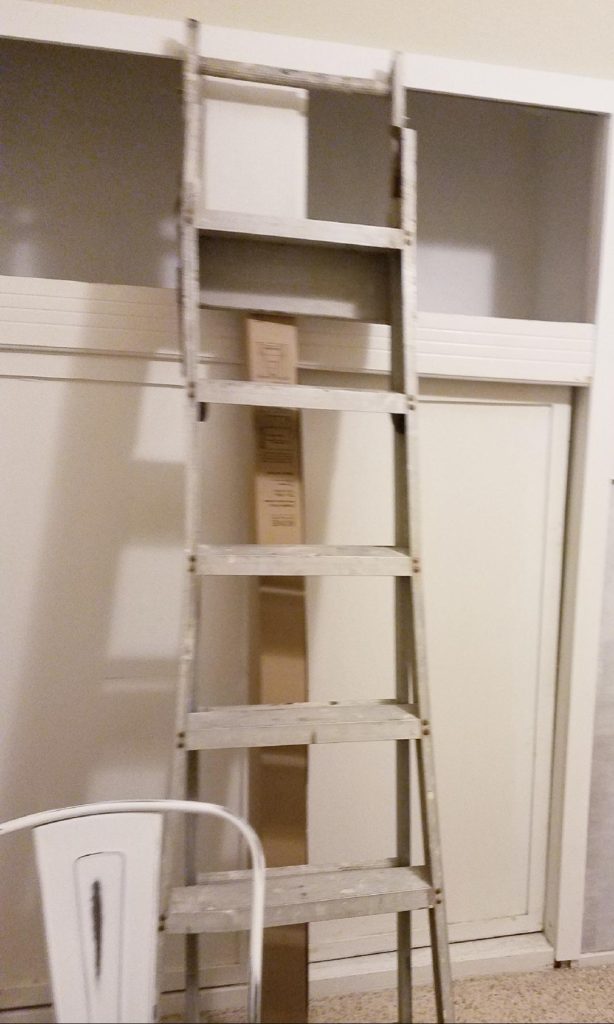 But the closet was something to behold.  I mean, not really.
It was just about falling apart.  Look at the interesting design of it though.
Really old right?
And I'm telling you the whole thing was practically hanging off so we just had to fix it.
The closet was never very functional anyways.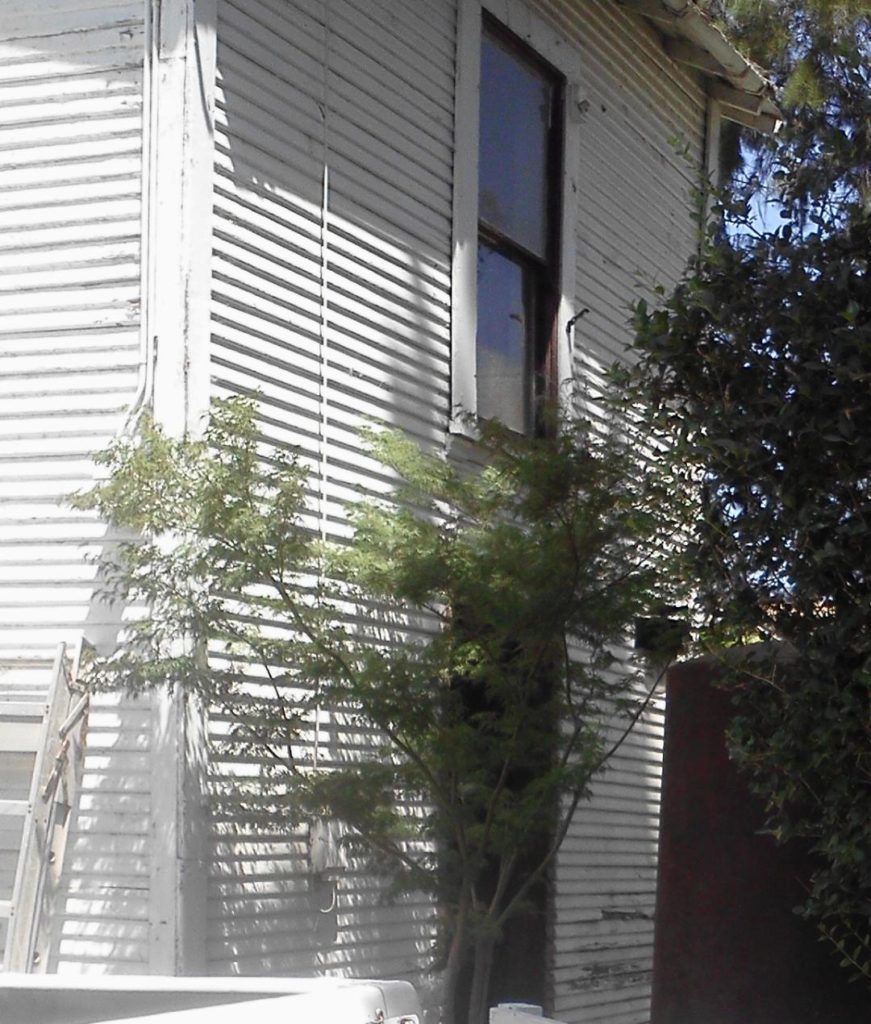 As we attempted to solve this problem, we headed up to the top of the old tank house for inspiration.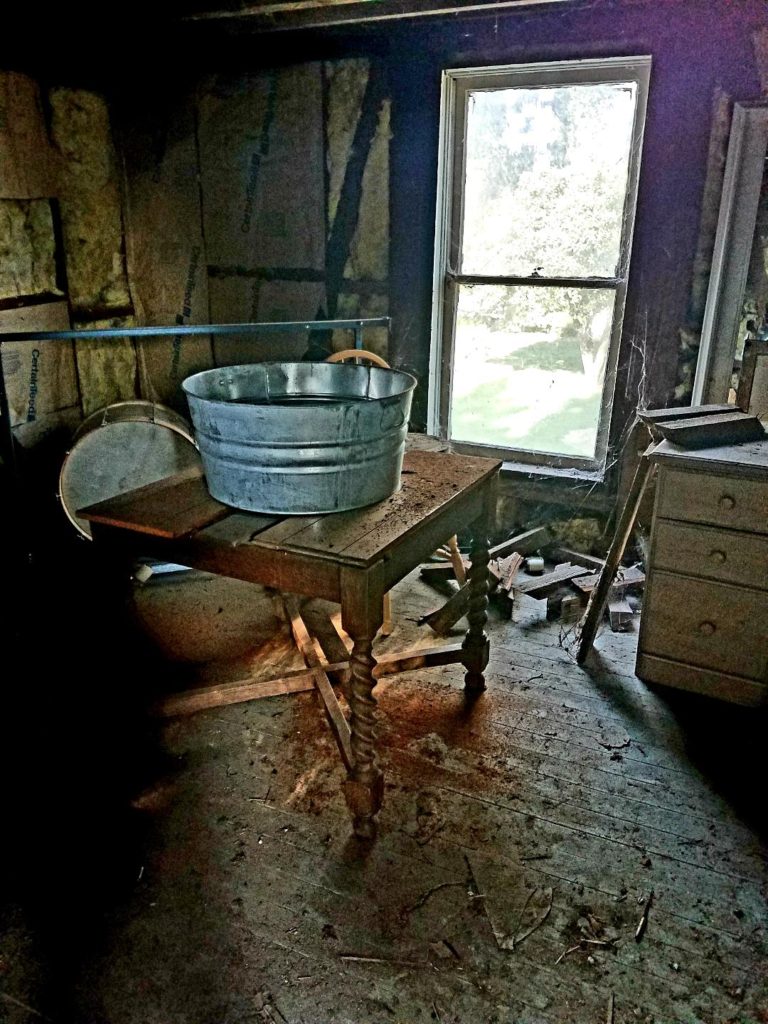 Don't know what that is?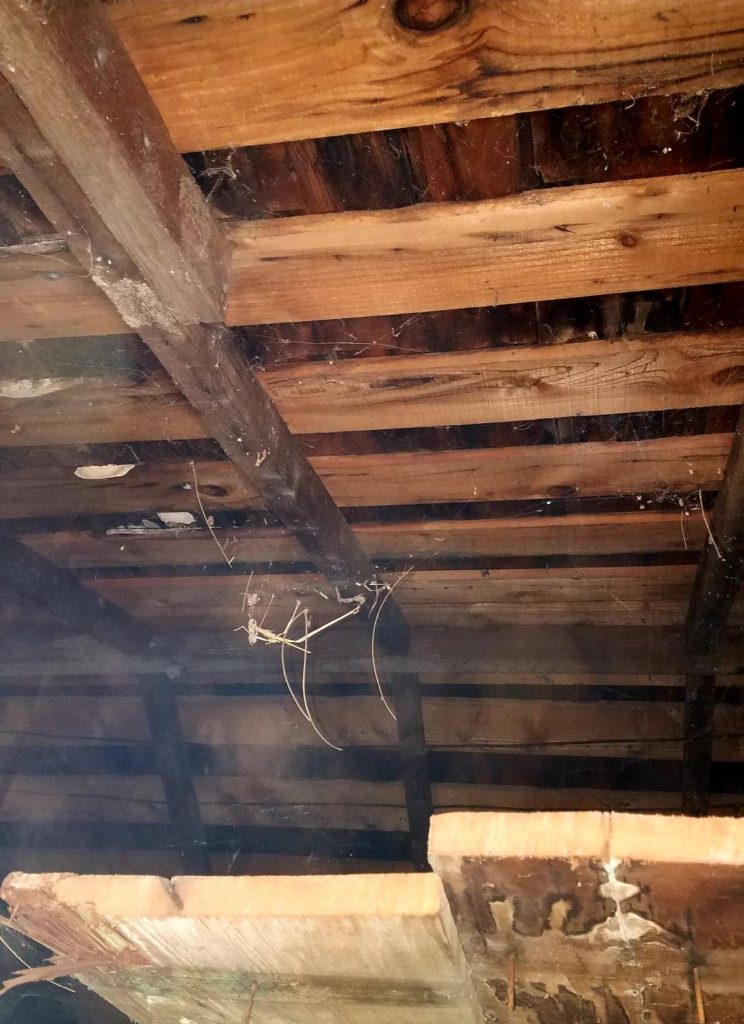 Hmm, well that's gonna have to be a whole other post.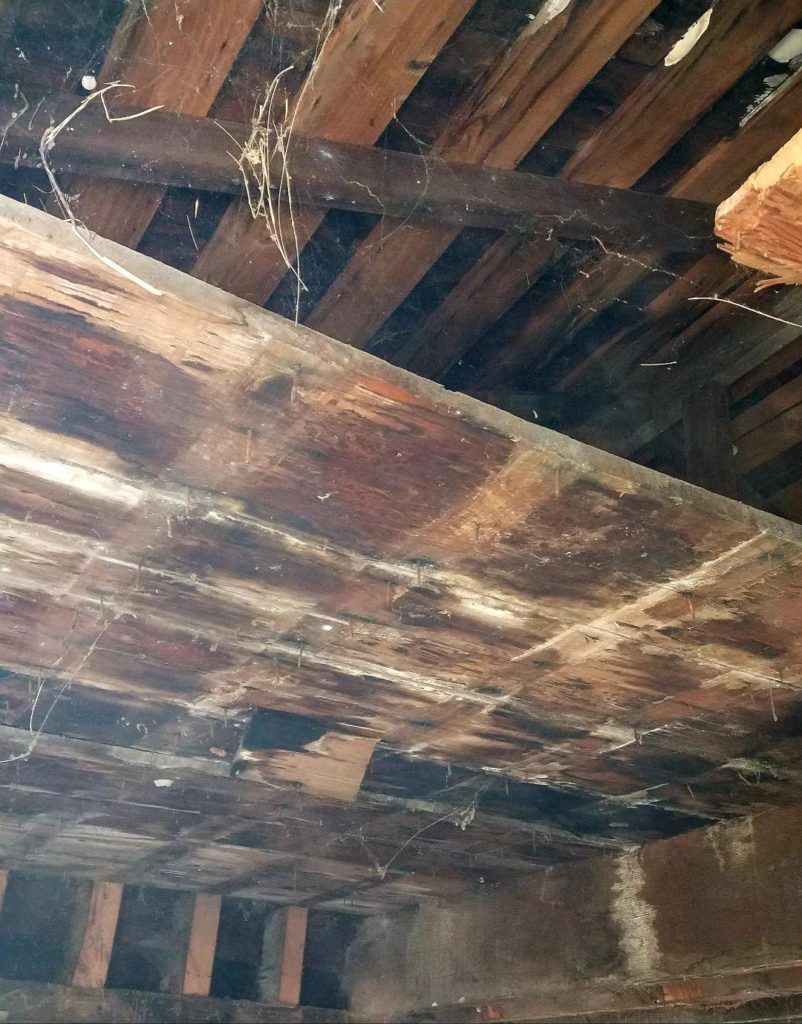 But basically it's the old windmill house that housed the water tank from the original well.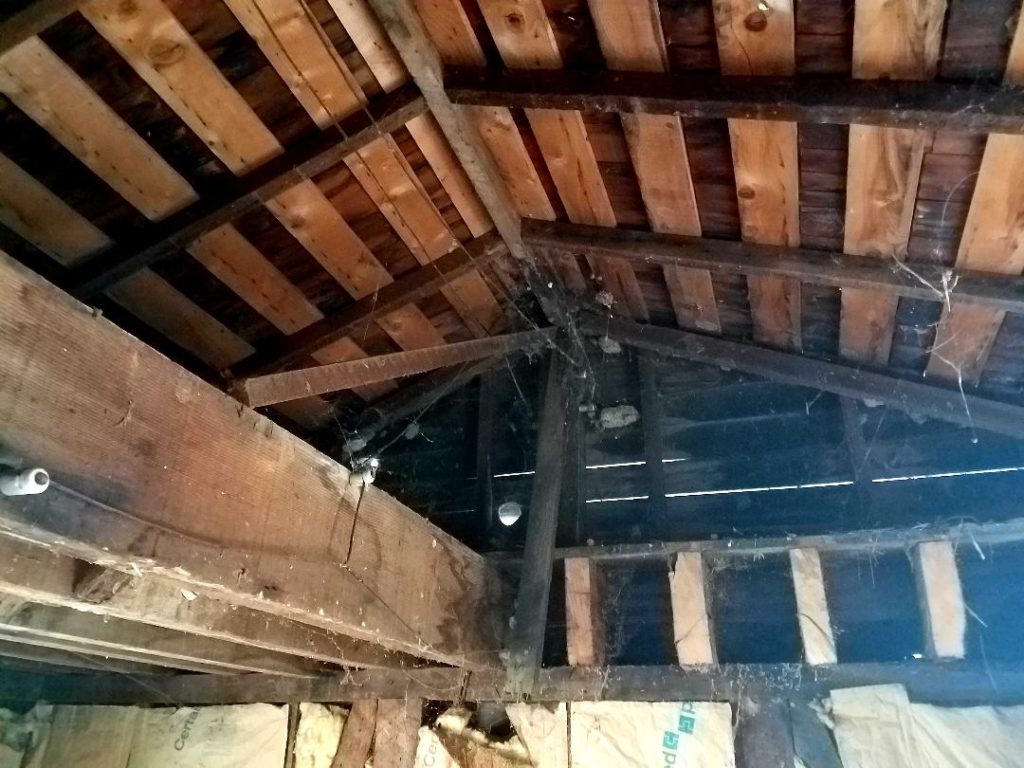 Someday we'll get to renovating that too.
(oh, I've got so many ideas, as you can imagine)
But for now, well, while we looked around, we noticed the rafters and beams were this beautiful, but old, redwood and thought it would be perfect to use this for our vision.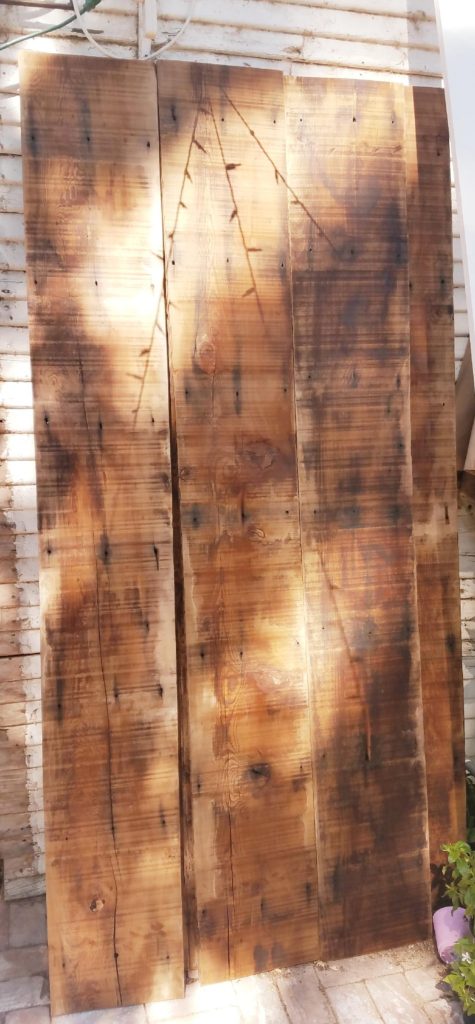 We were also remembering that the closet never really worked very well for our boys who shared this room growing up.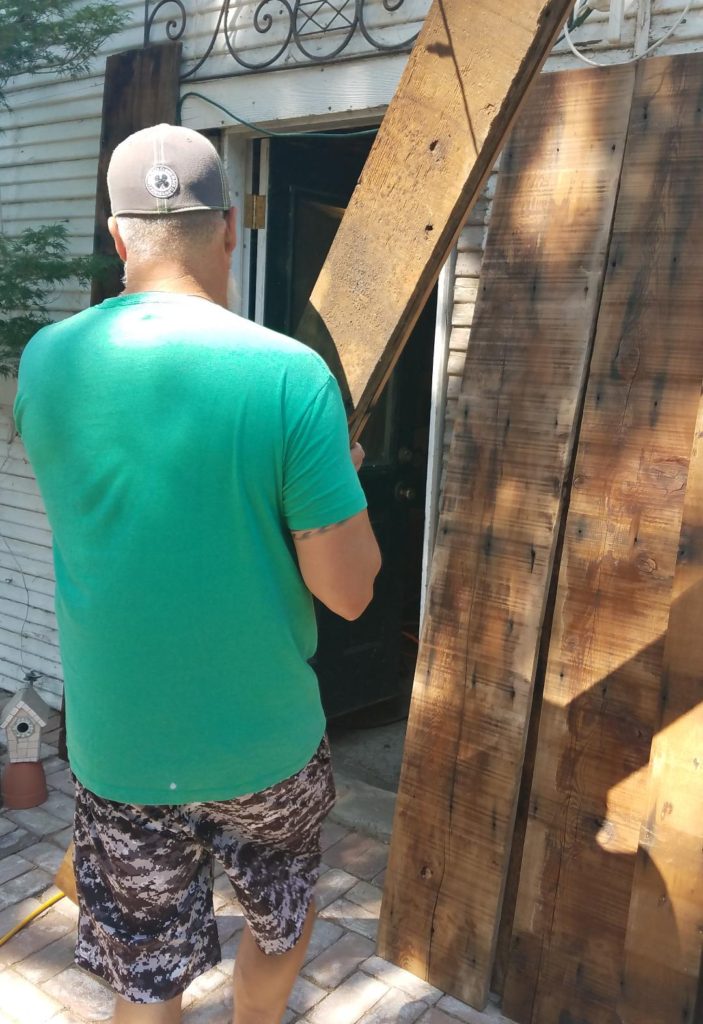 Our plan had always been to remodel and add a master suite for us so that they would each have their own room.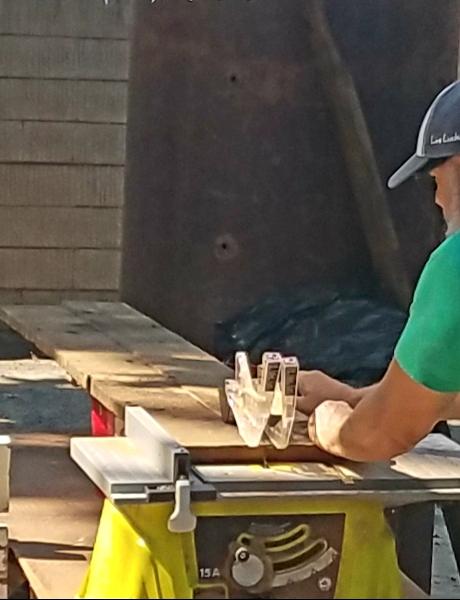 But living life and raising these boys was about all we could do and got in the way of a remodel.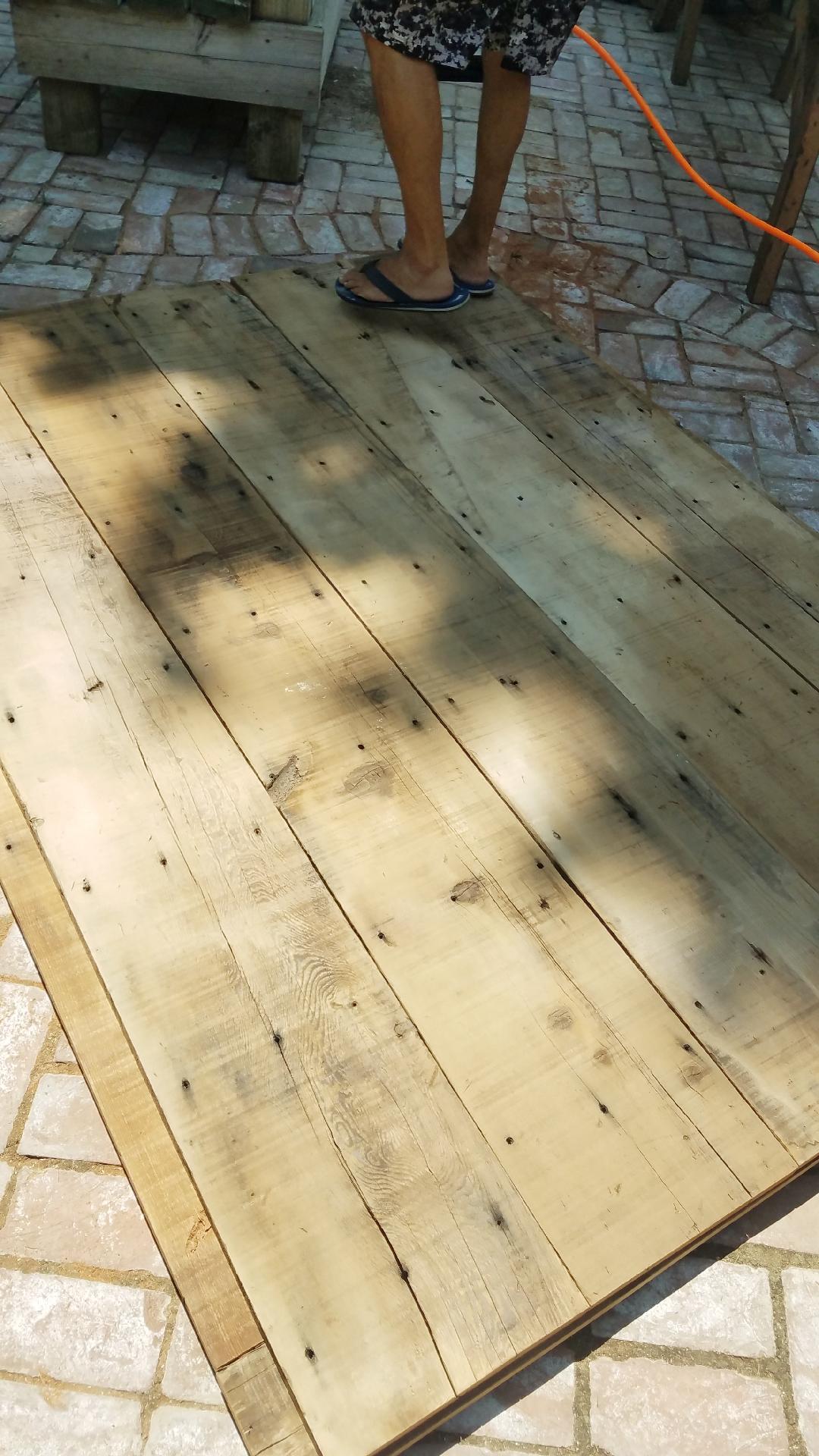 Hmm, we have no regrets at all though.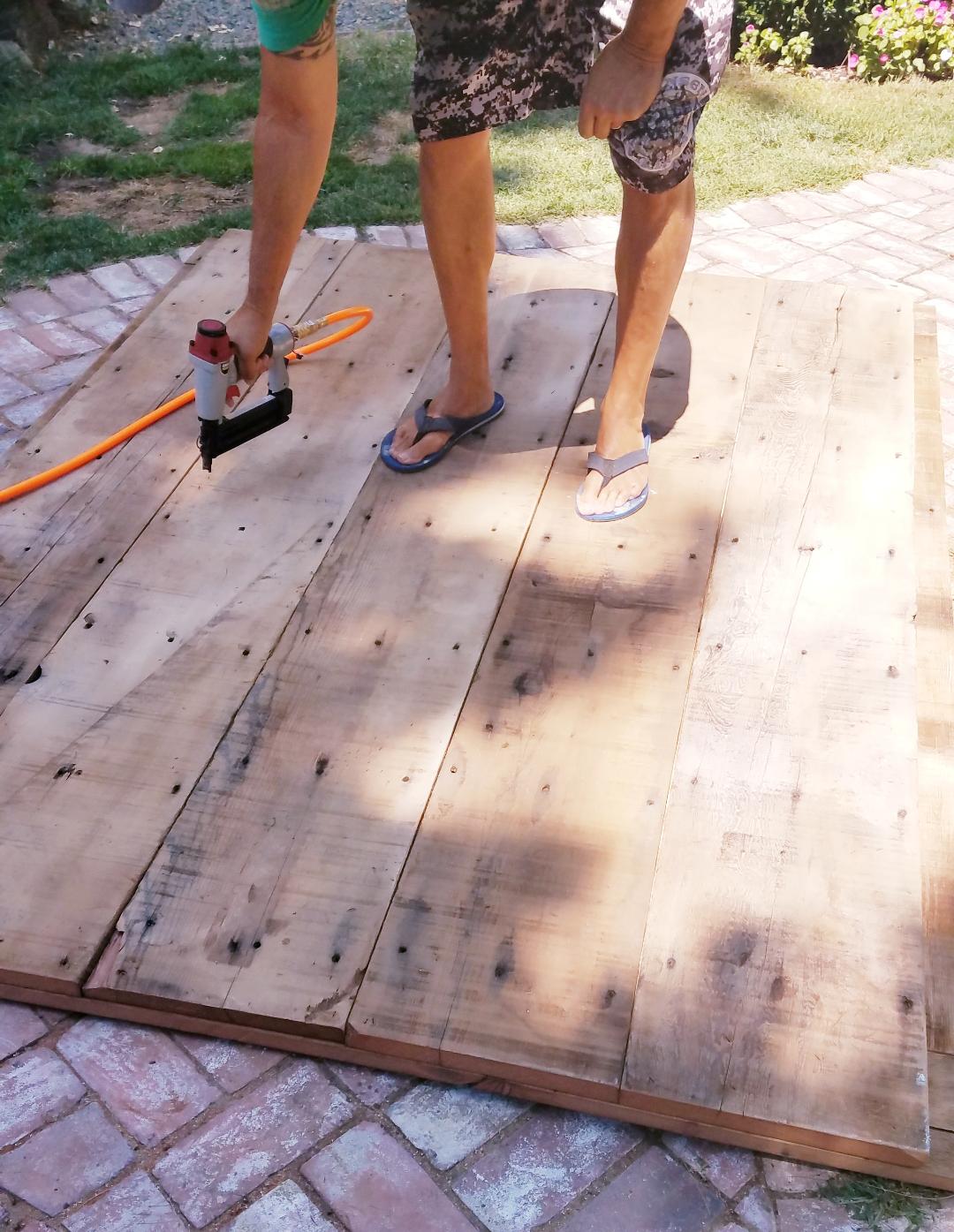 We've all said that sharing a room brought them closer together and they are the best of friends and "brothers for life" because of it.
Updating it to make it more functional won't benefit them anymore (they both have their own homes with their wives now) but it will definitely help us.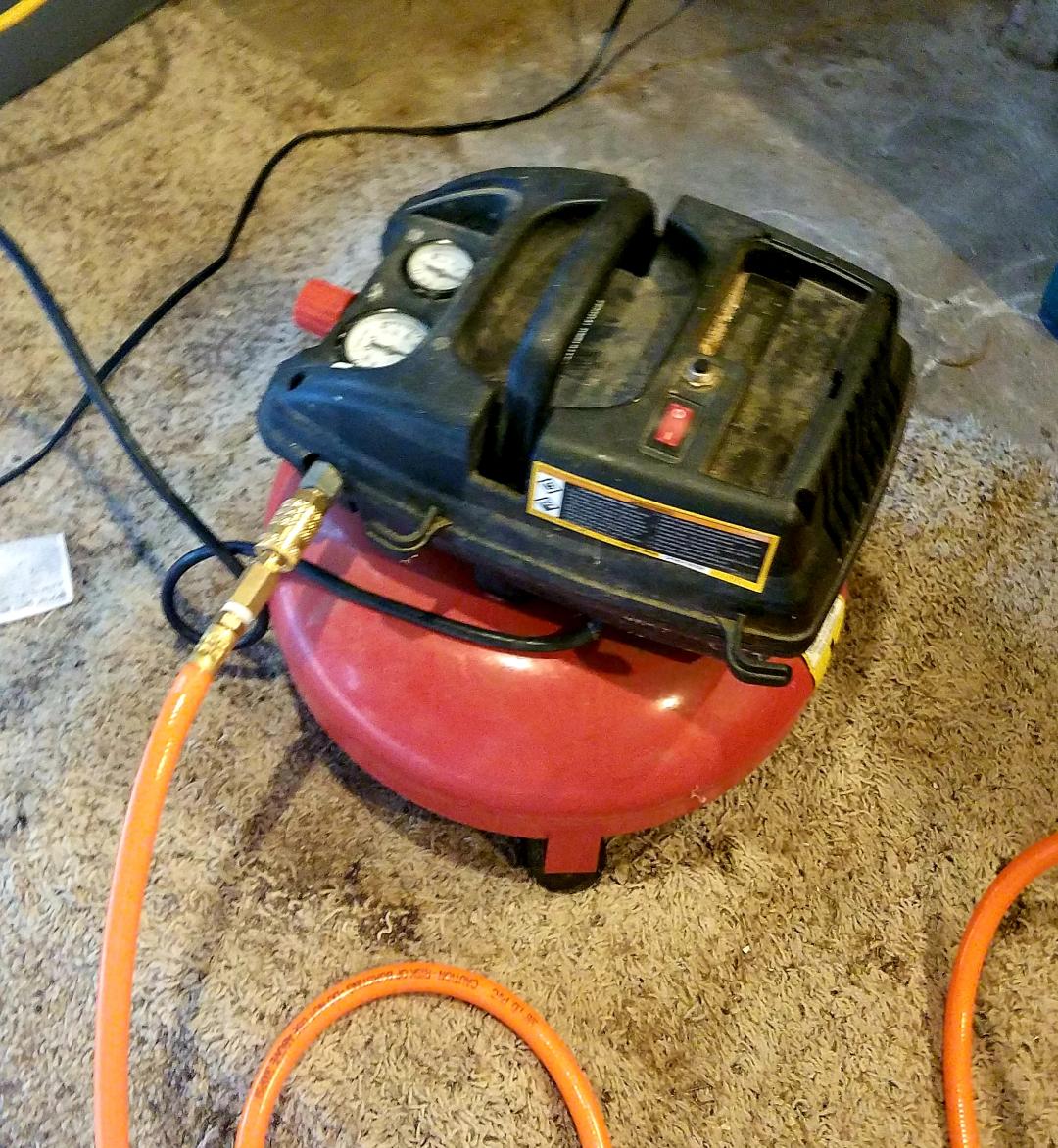 It's going to be wonderful having more storage and a beautiful little accent piece in our home with this gorgeous barn sliding door.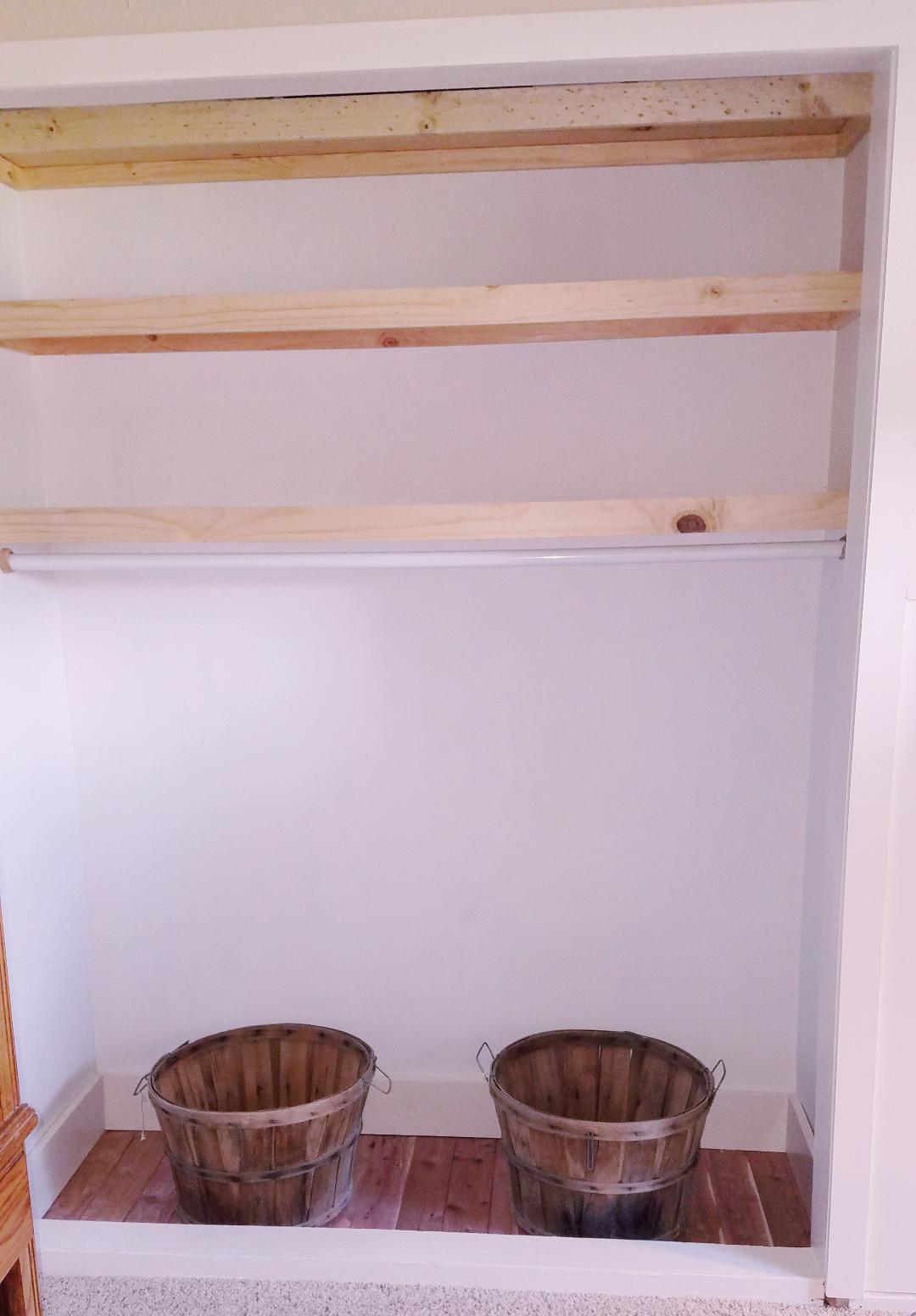 First he had to take all of the old nails out.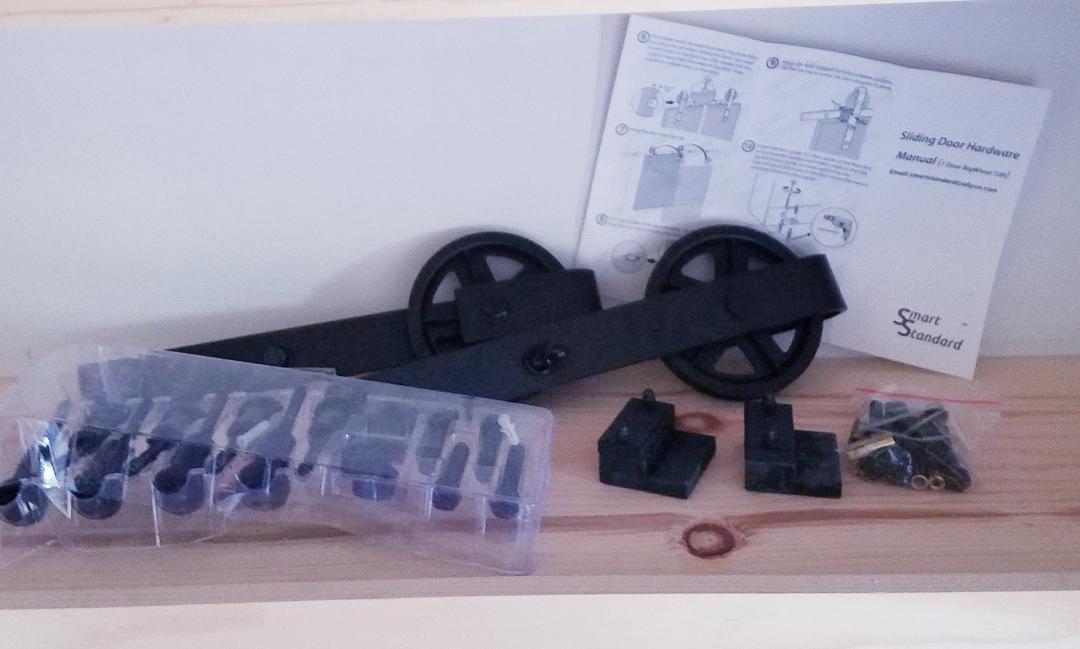 Sand down only lightly because we still wanted to see the worn out weathered look of the wood.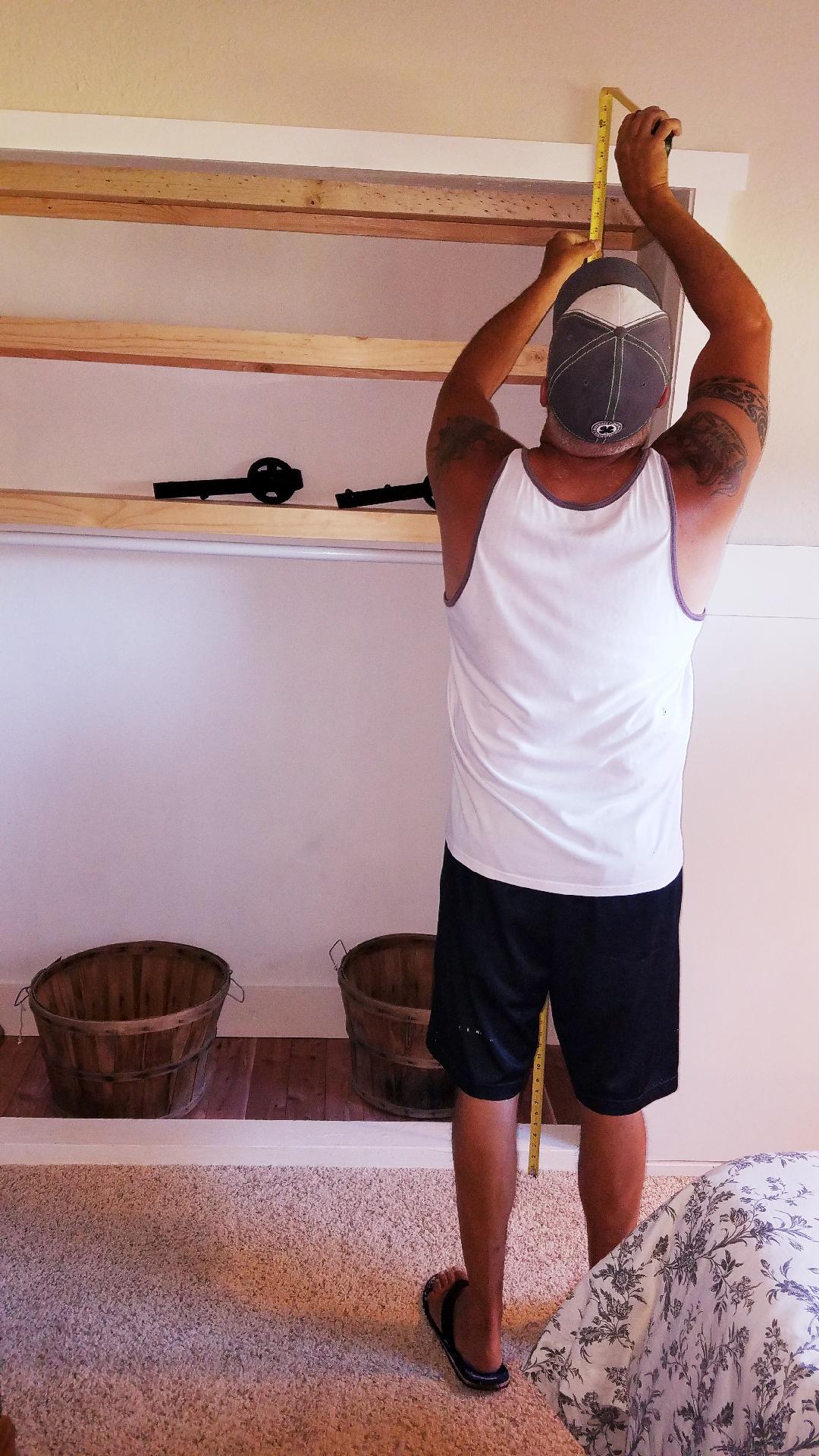 Then he used his nail gun and air compressor to make this job a little easier.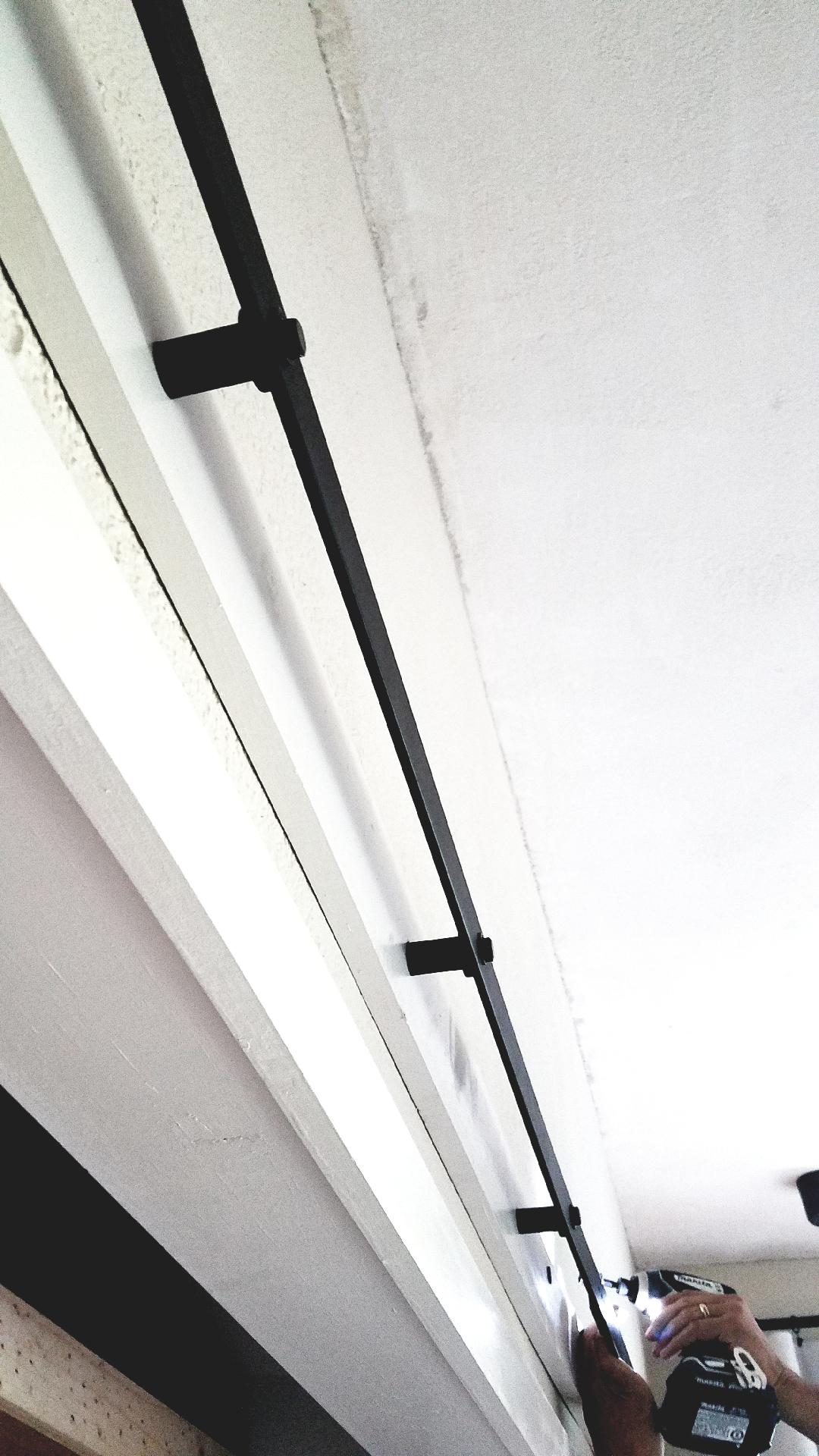 He measured and cut (he even had to get a new saw so that he could cut a few boards lengthwise).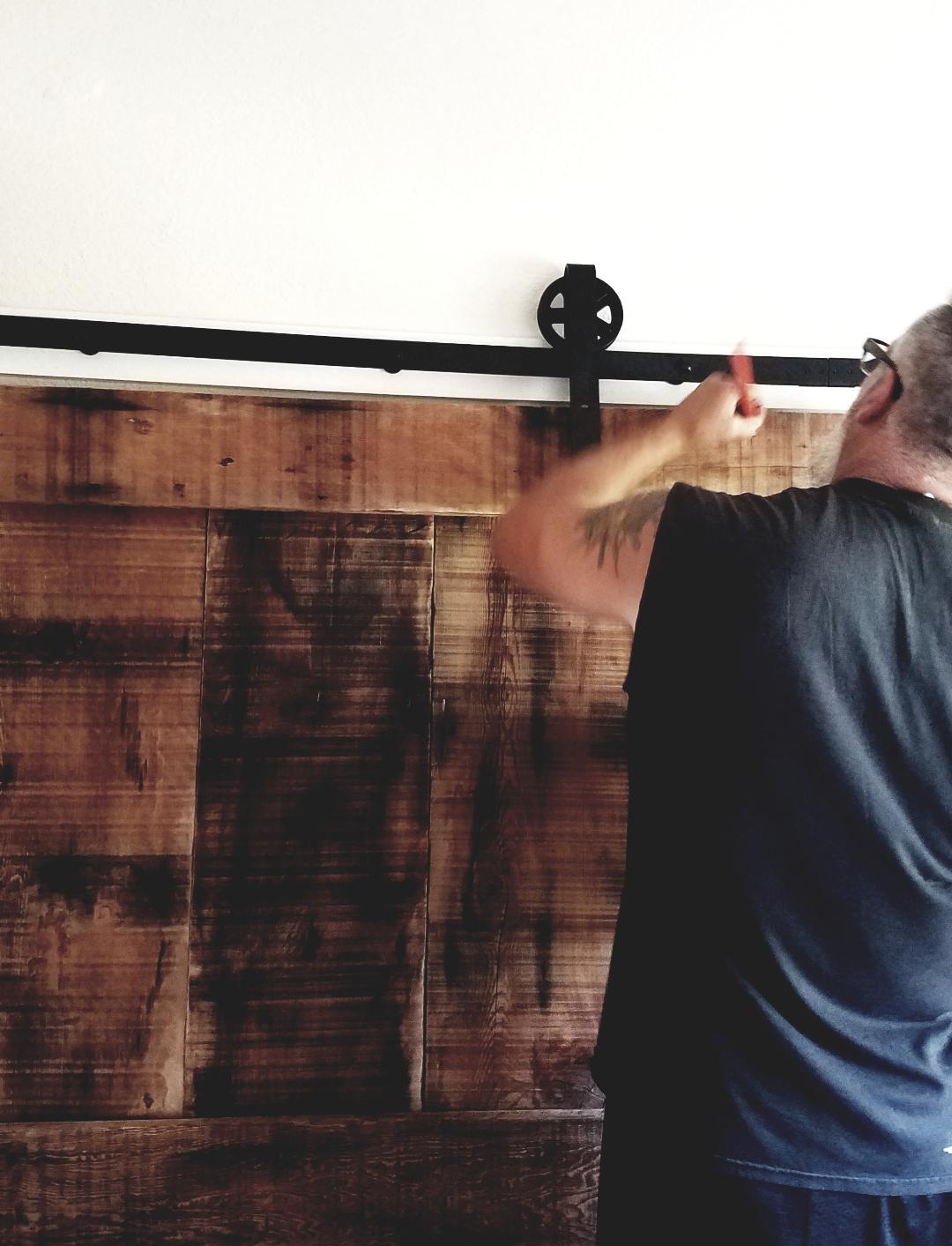 Then comes the hardware.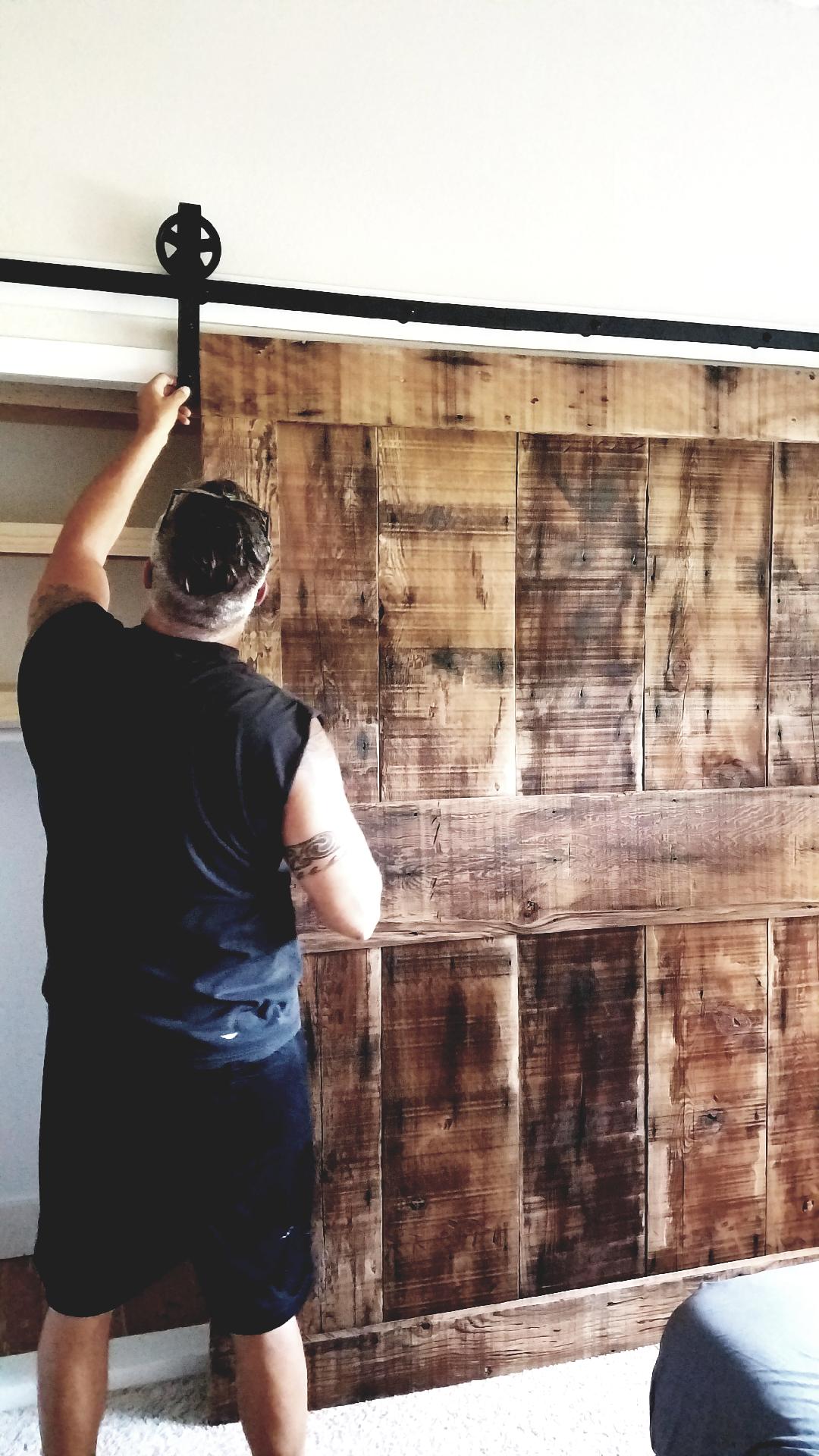 He mounted the brackets onto the wall above the closet, then mounted these pieces onto the sliding door itself.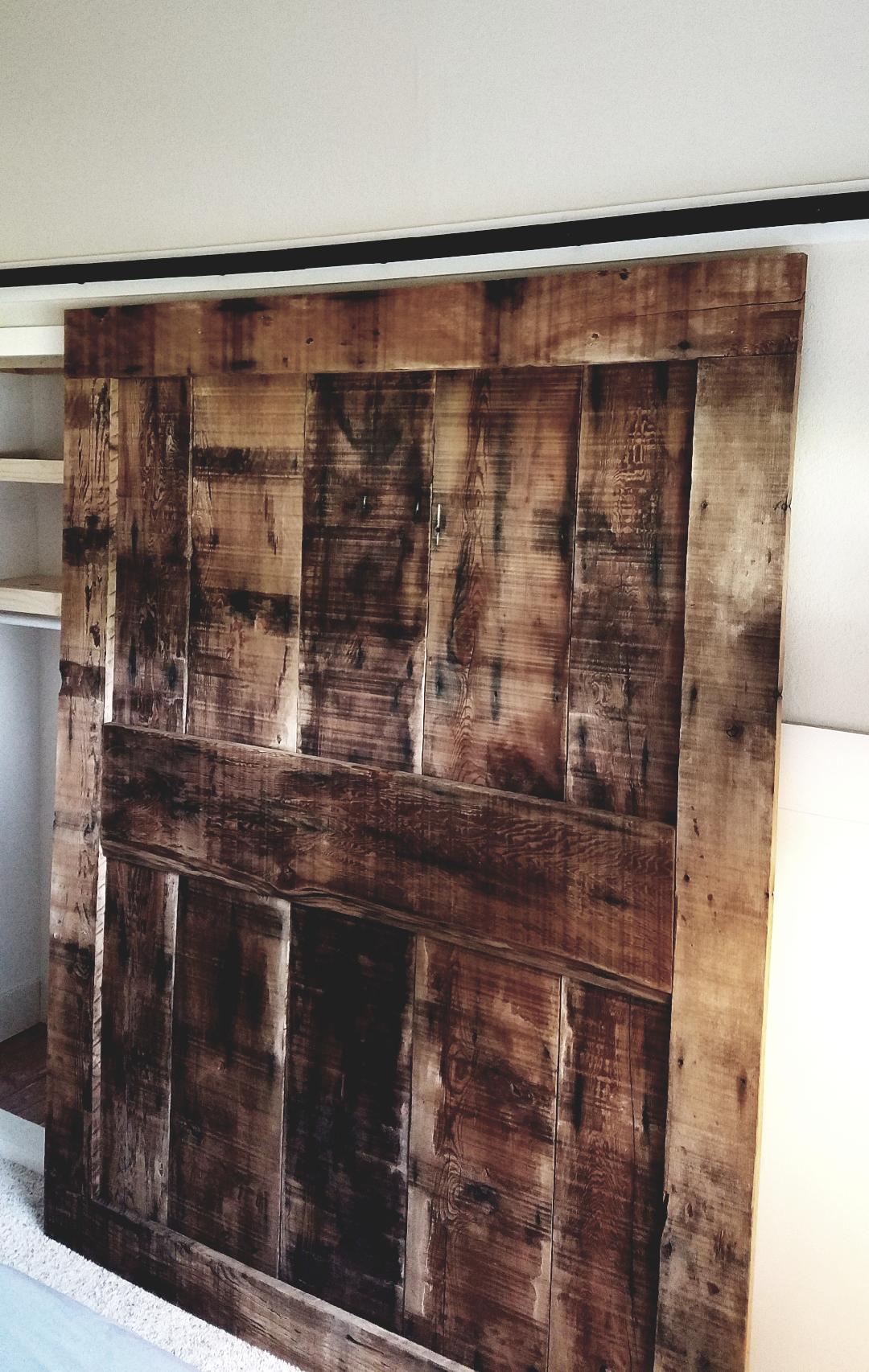 Voila! Done!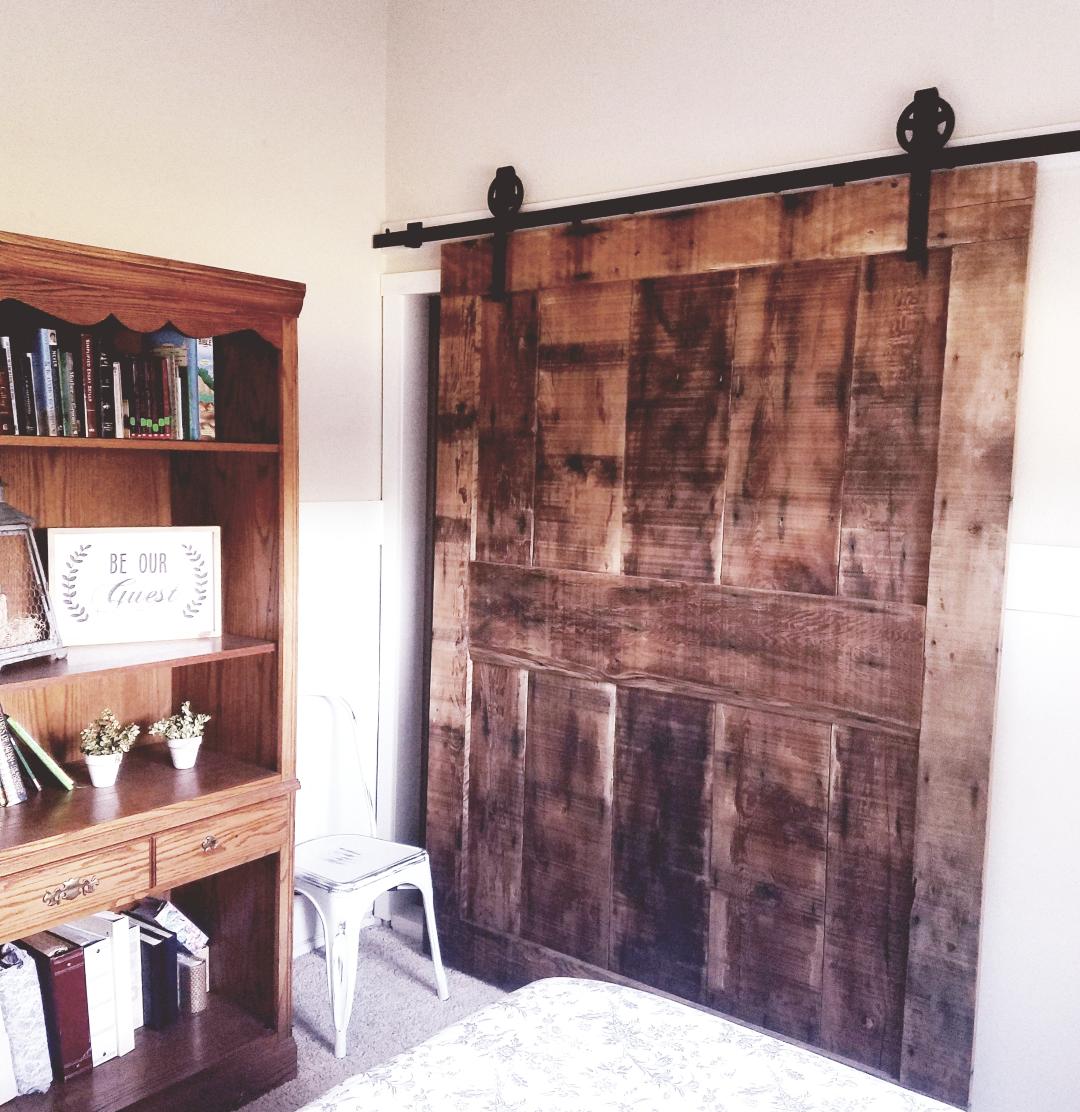 I'm so pleased with the end results and so happy that my husband is so very handy dandy.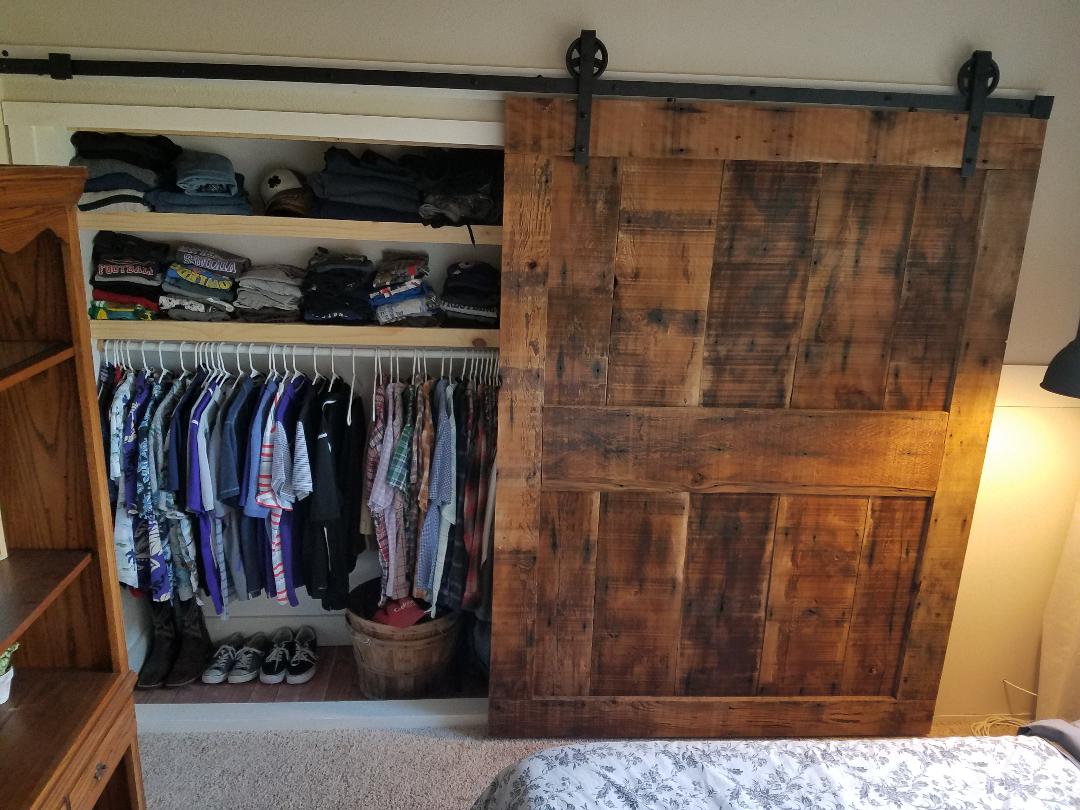 Now to fill the closet up with…hmm, very organized…stuff.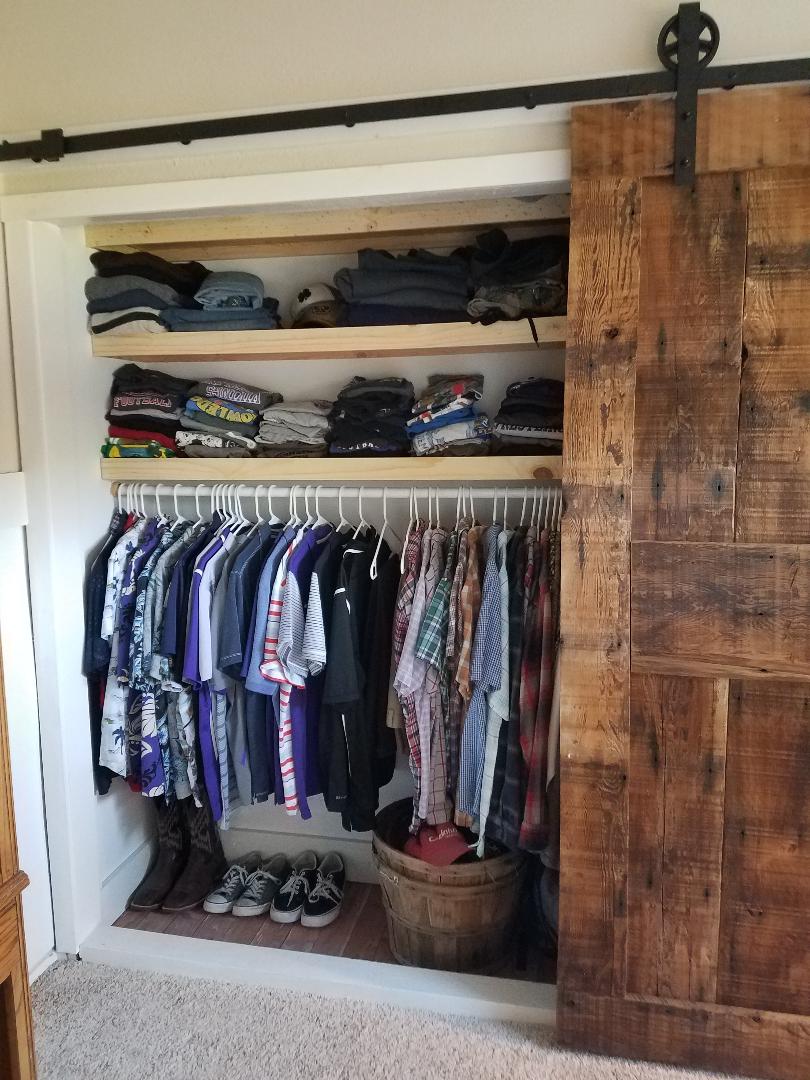 Happy Organizing everyone!
XO Jerri