Ever get a hankerin' for an ol' high school football game in the fall?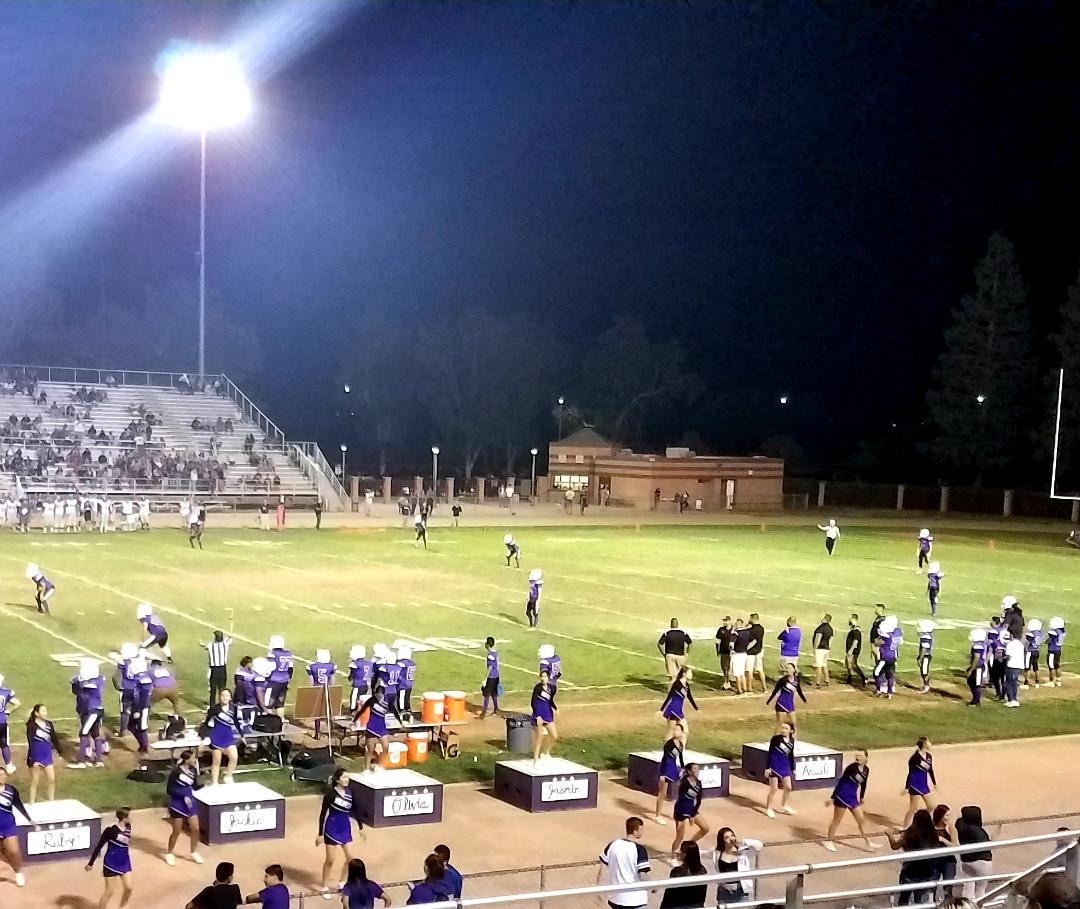 Just attending one of these seasonal events can really take you back to your youth, whether you played this rough and wild sport or remember going to your own alma mater's game.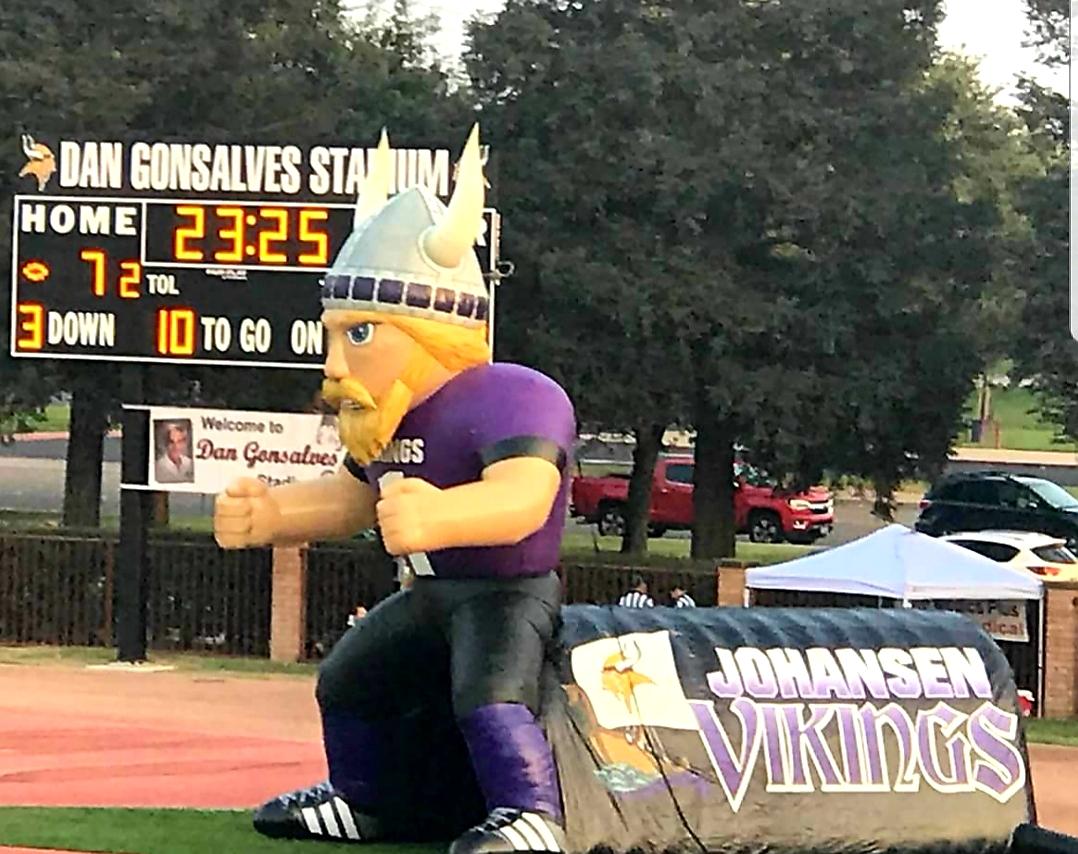 I'm telling you, there's nothing like the feeling you get when the boys of fall come running through the tunnel, the crowd is cheering, and the sound of the drums from the marching band is beating while they all play some great exciting entrance tune.
Talk about team spirit!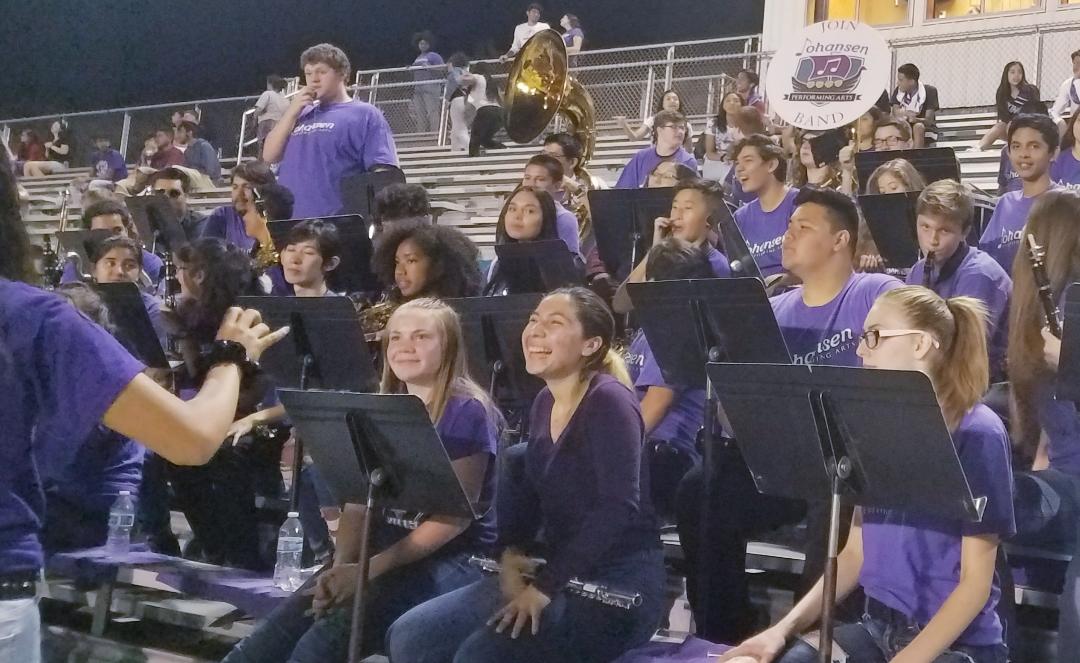 You can definitely find it here.
Now when I was in high school, our games were every Friday, right after school.
While it might have made it easier for us kids to start then, I felt like it lacked a little magic by not having it in the evening under the big lights.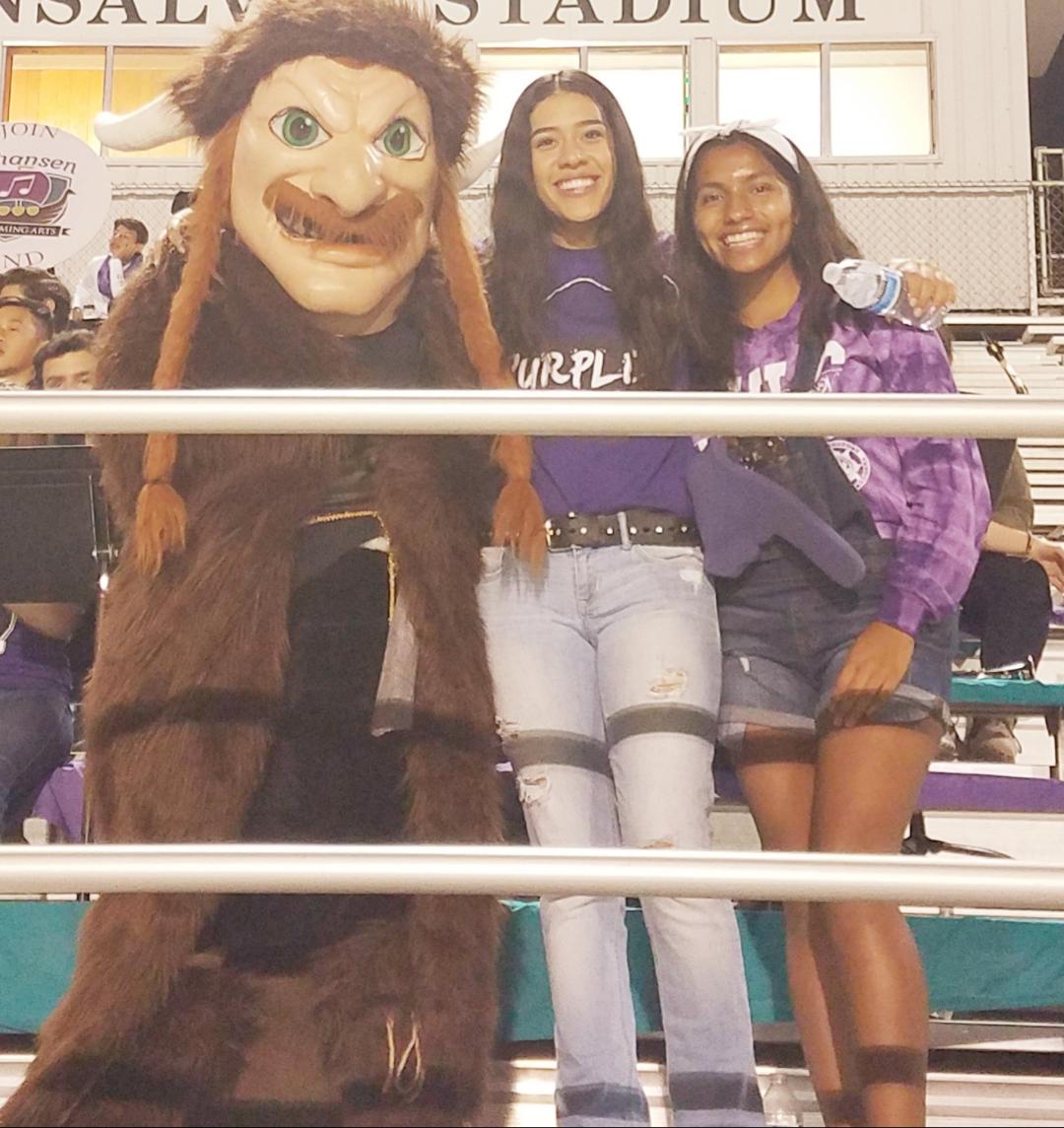 It seems more special, like such an event, that the whole community comes out for when held on a Friday Night.
And even though I may have been a cheerleader in high school, I'm sorry to say I didn't have a real passion for the sport.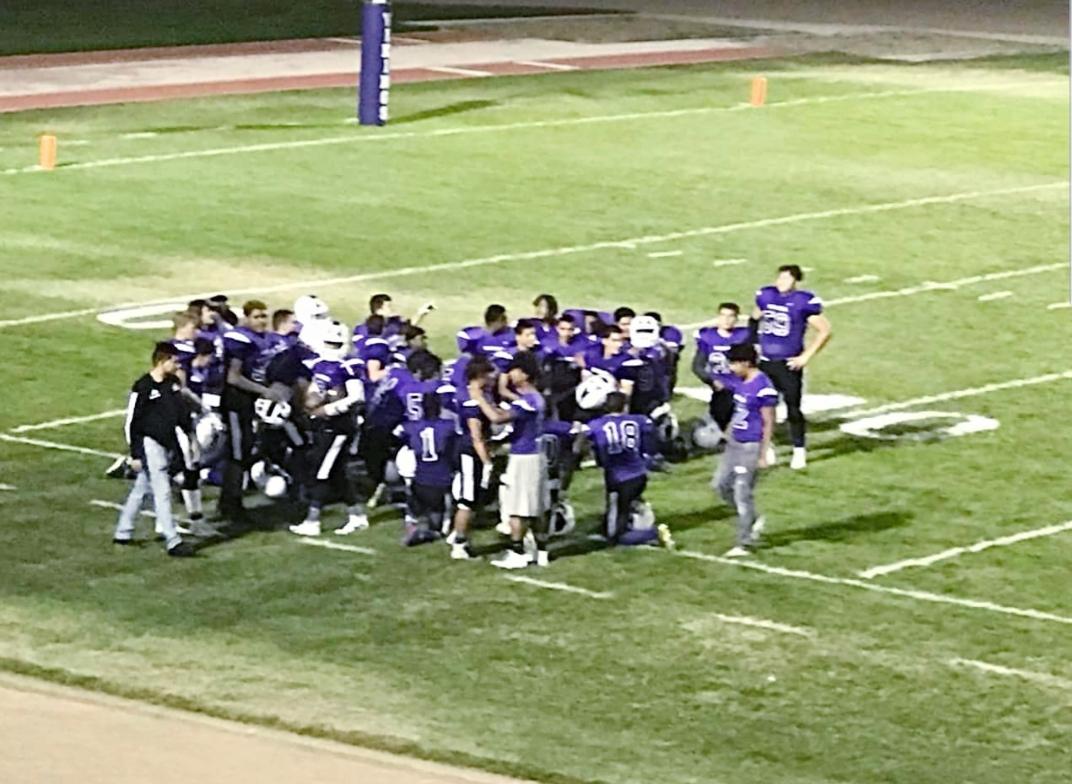 I did for the whole game as an entertaining event that celebrated home town community values and school spirit though.
But after graduation I never expected to attend  another football game like forever more.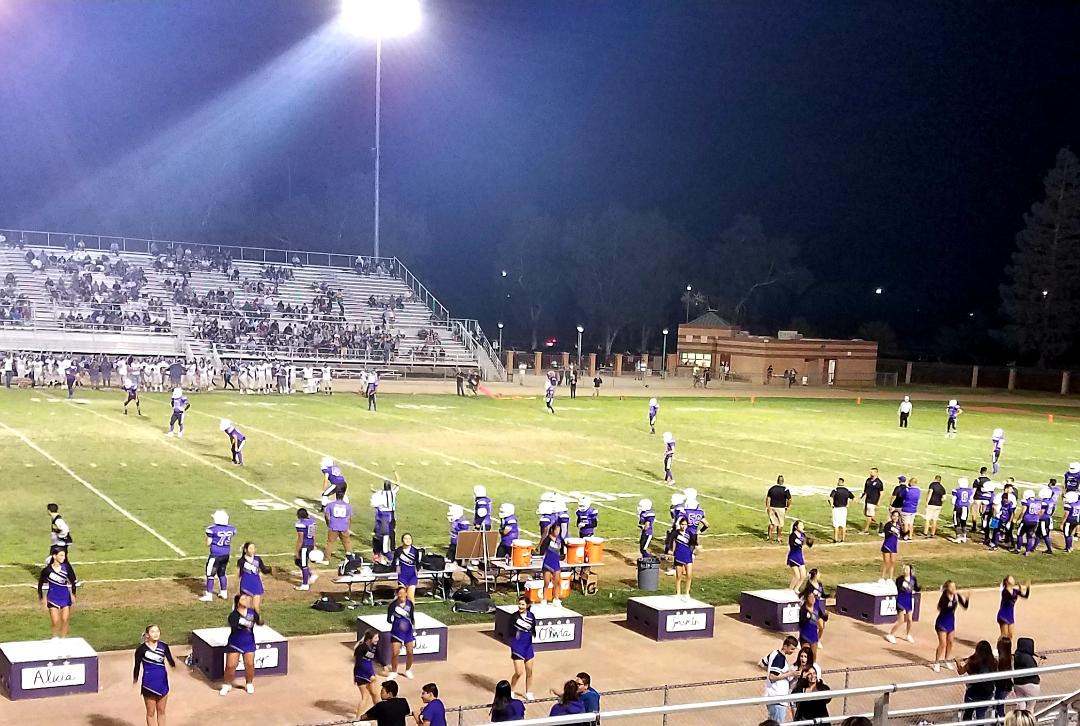 Boy was I wrong.
You see, I met my husband at a college football game, he has always coached football, and even our sons have played this crazy wonderful sport.
So what's an old cheerleader supposed to do after all of these years?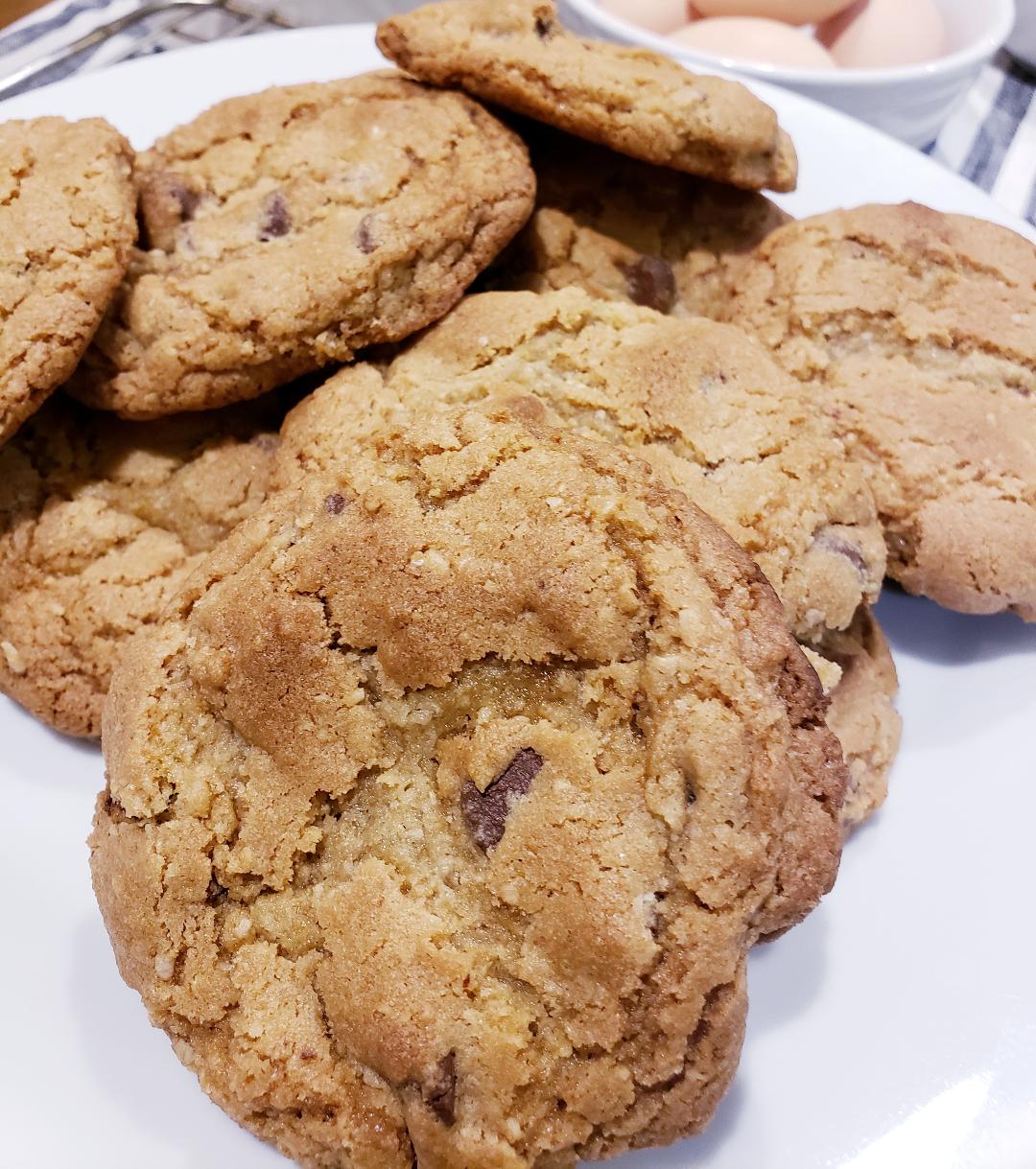 Bake cookies and bring em along to the game.
I have found that a sweet little treat always gathers people together and I my friends like to gather with people.
This is my football family.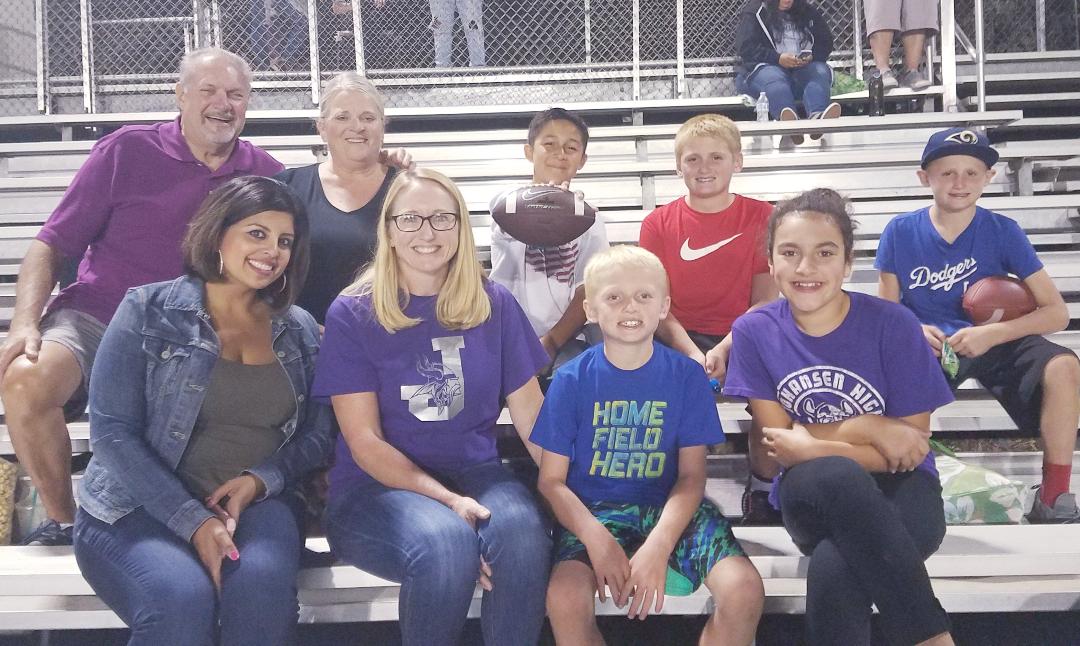 We're the coaches' wives, kids, parents, and friends.  We sit along with the players' families cheering them on, along with the cheerleaders, the crowd, and the band.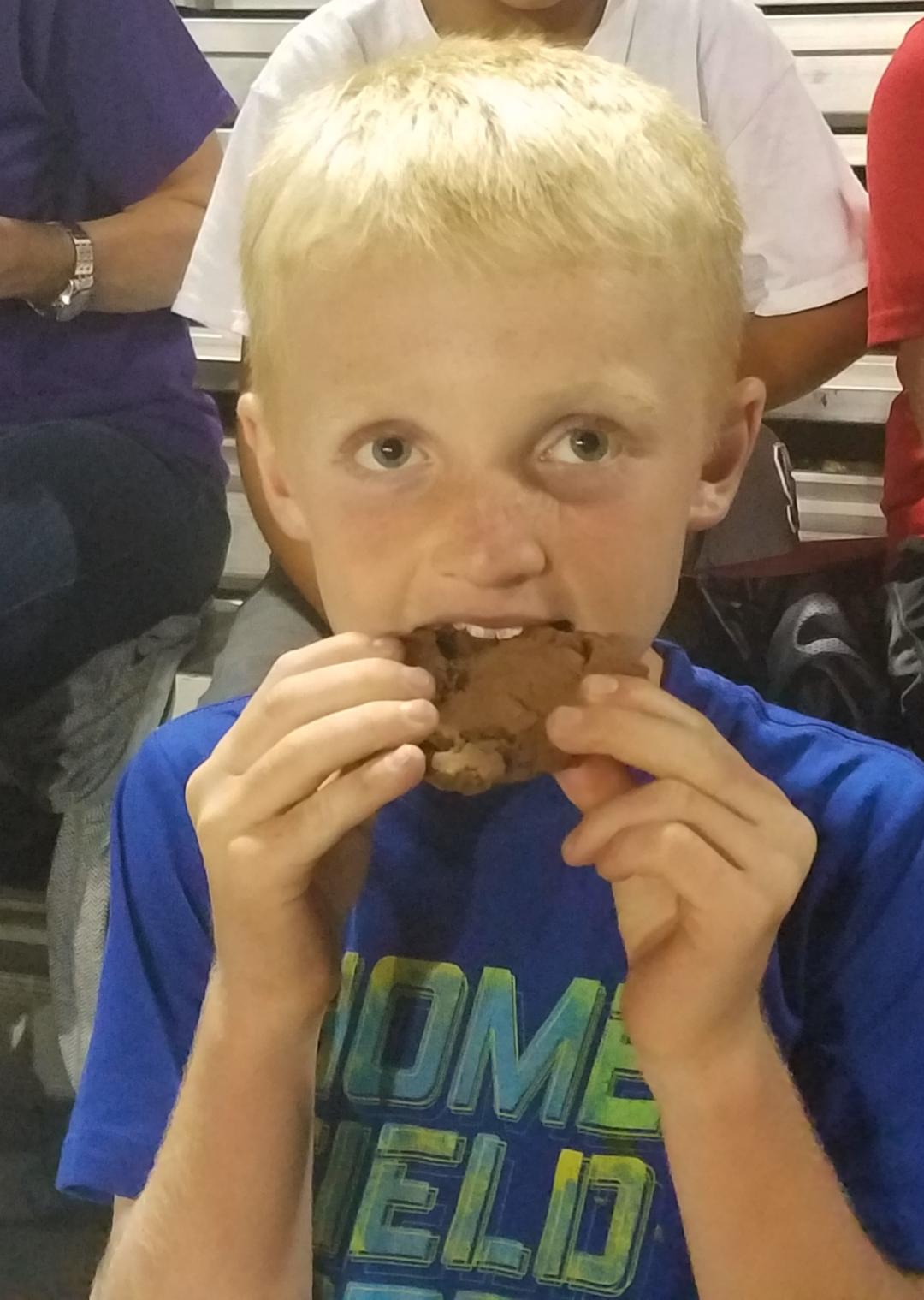 We snack on cookies and hot cocoa on these chilly fall nights rooting for our team, always hoping they get a victory, but just loving this weekly gathering of this spirit filled event!
It's the same most every Friday night;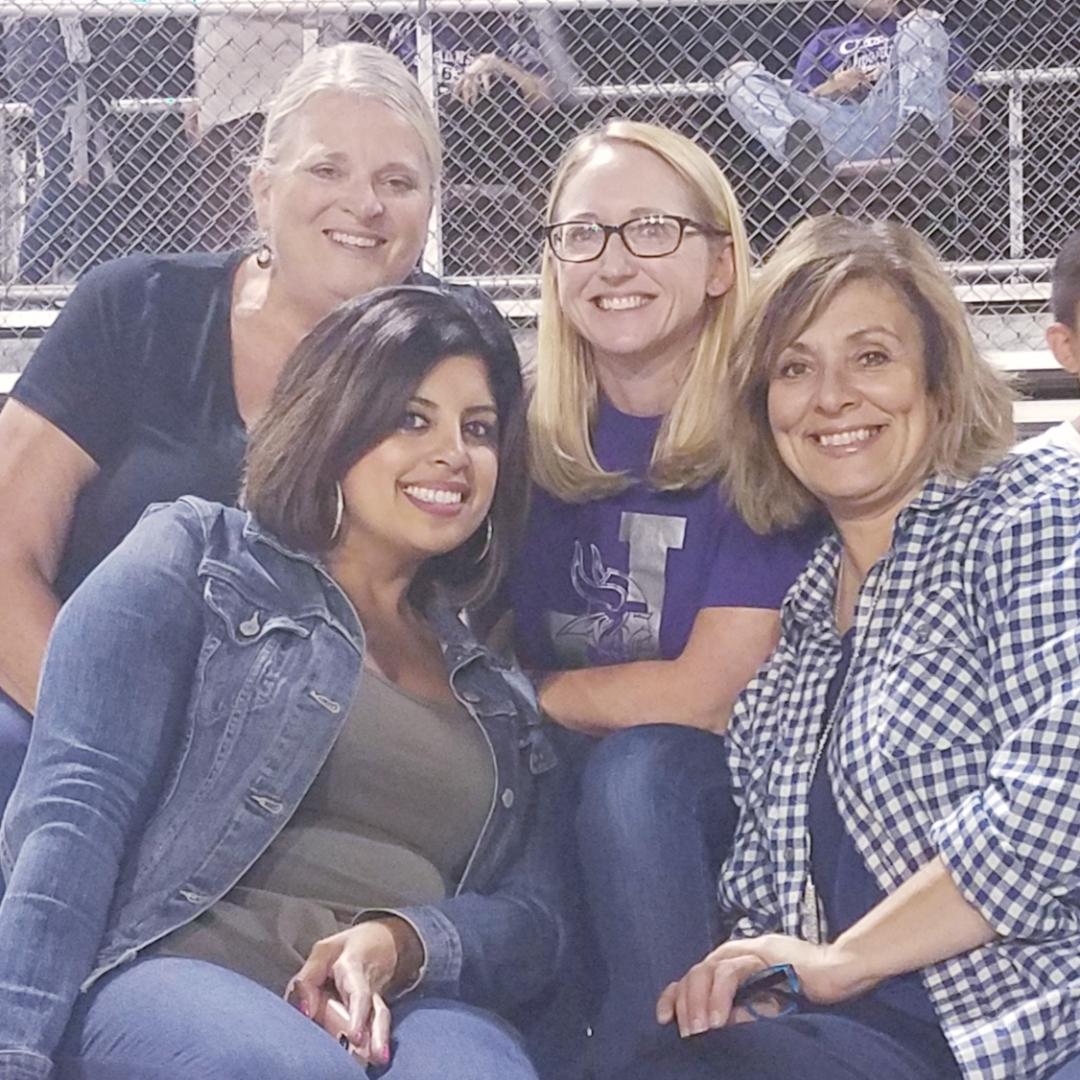 same people, same sport, and while the opposing team changes, you'd think the cookies would stay the same too, but they don't.
I mean you gotta mix it up a bit.
And I've got this thing down to a science, making cookies that is, not understanding the ins and outs of the game.
Even though I enjoy changing the cookie recipe every week for the excitement of trying something new, I think my favorite and probably my football family's fav too would be good ol' fashion chocolate chip cookies.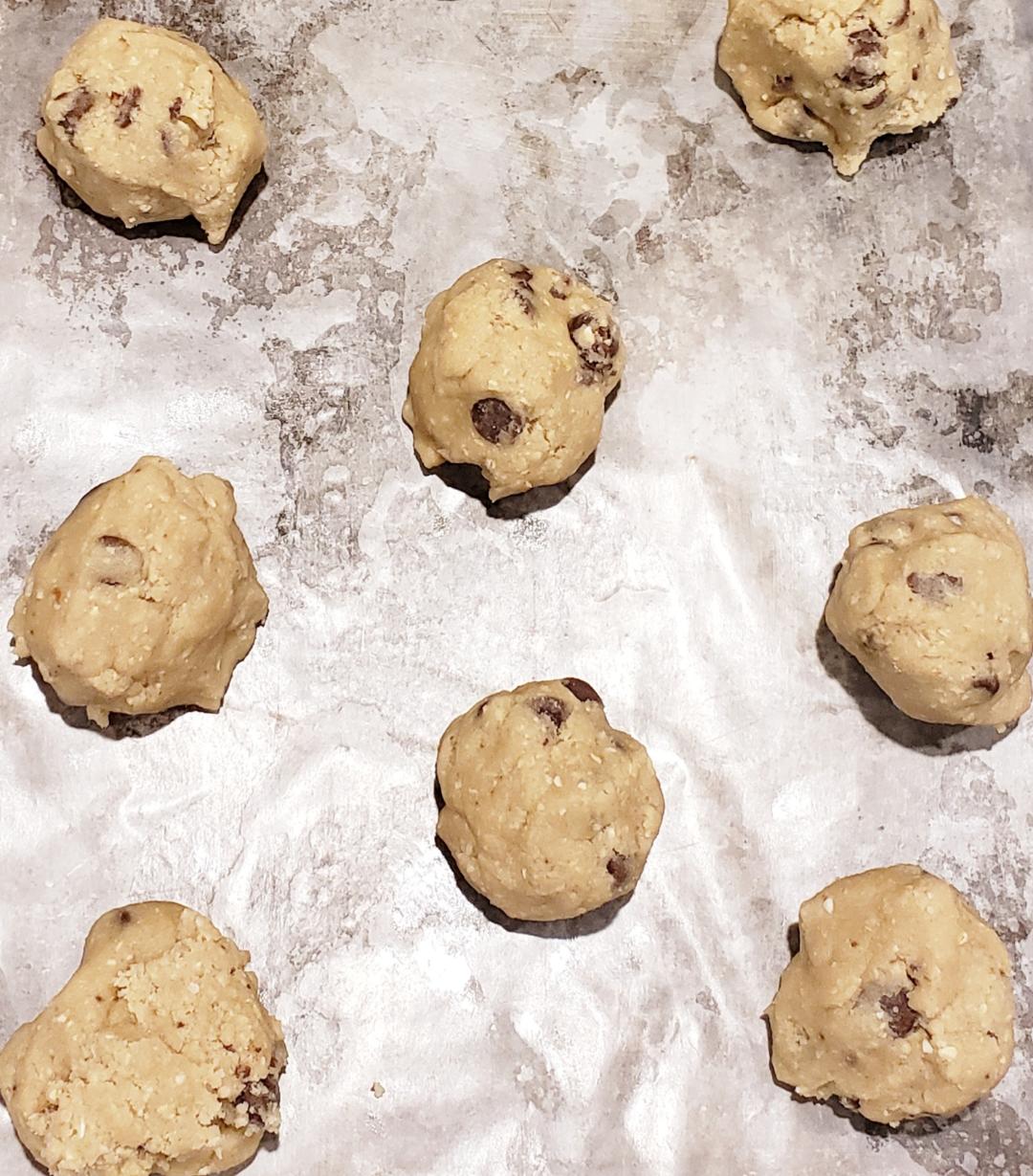 But really, this recipe I've developed is special.
Maybe it's because, I have always loved chocolate chip cookies since I was little, real little.
And I've been probably making them just as long.
I think, when you love something, you make it over and over again, and it starts to evolve into the perfect thing that matches your own creativity.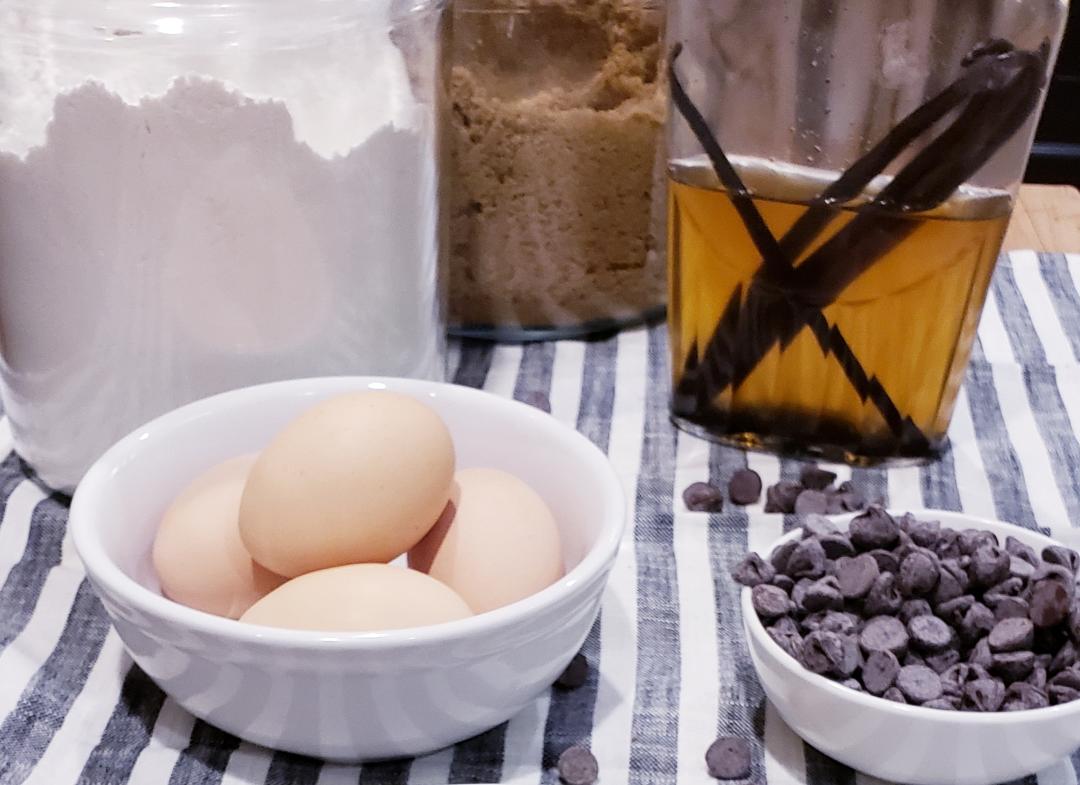 That's kinda how I feel this cookie recipe is for me.
I've changed it over the years to exactly what I love about a cookie.
It's chewy and VERY BUTTERY, but not so chocolaty that it distracts you from the sweet toffee like goodness of the cookie itself, and it has this nutty flavor that you can't quite put your finger on what it actually is.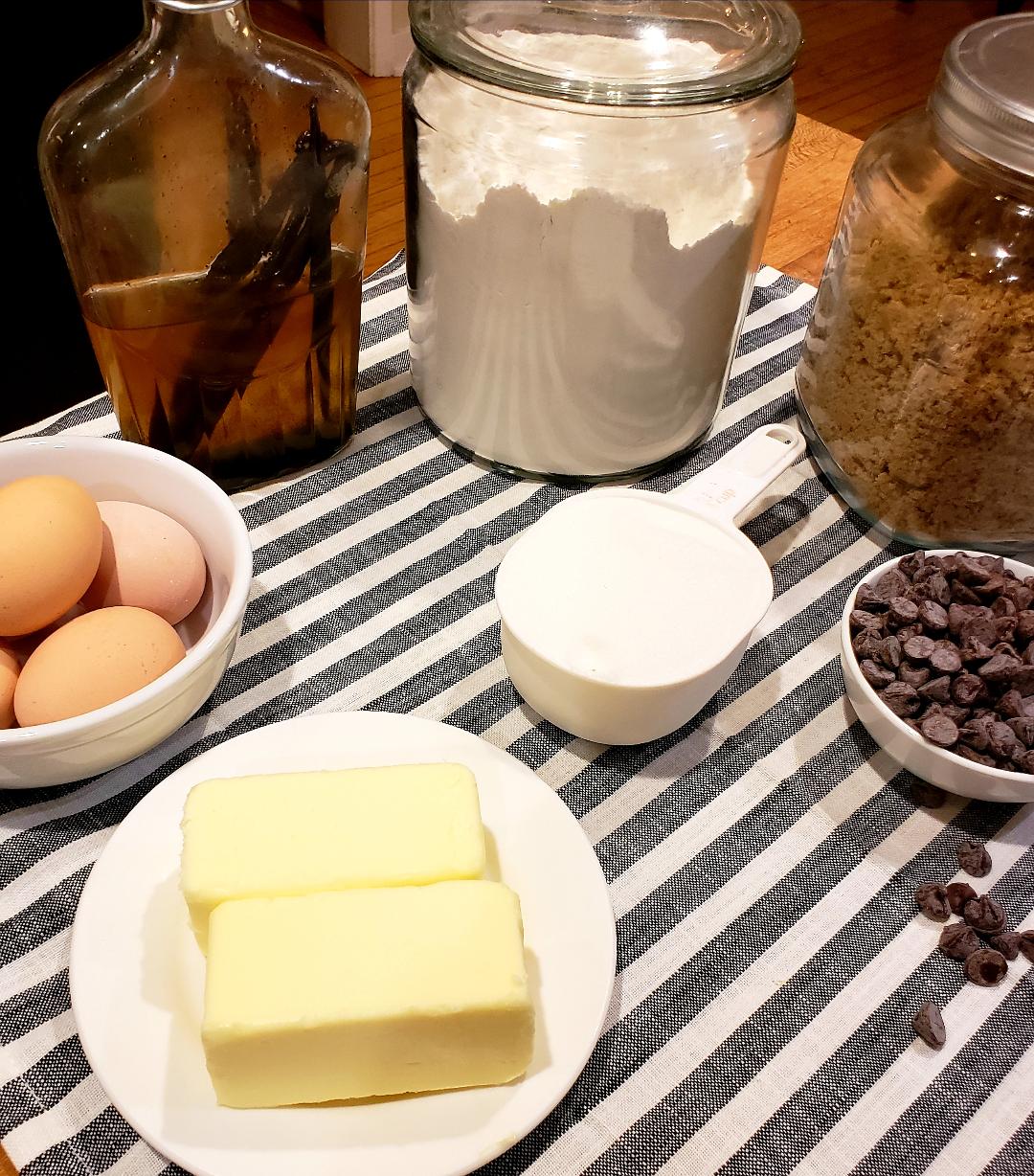 There's a couple of things that make it different from the traditional choc. chip. cookie recipe.
First, I always use real butter.
And while I'm experimenting right now with different butters and how unique their flavors are (I've got to do a post on my results on that some time) the point is, it's gotta be real butter, not margarine.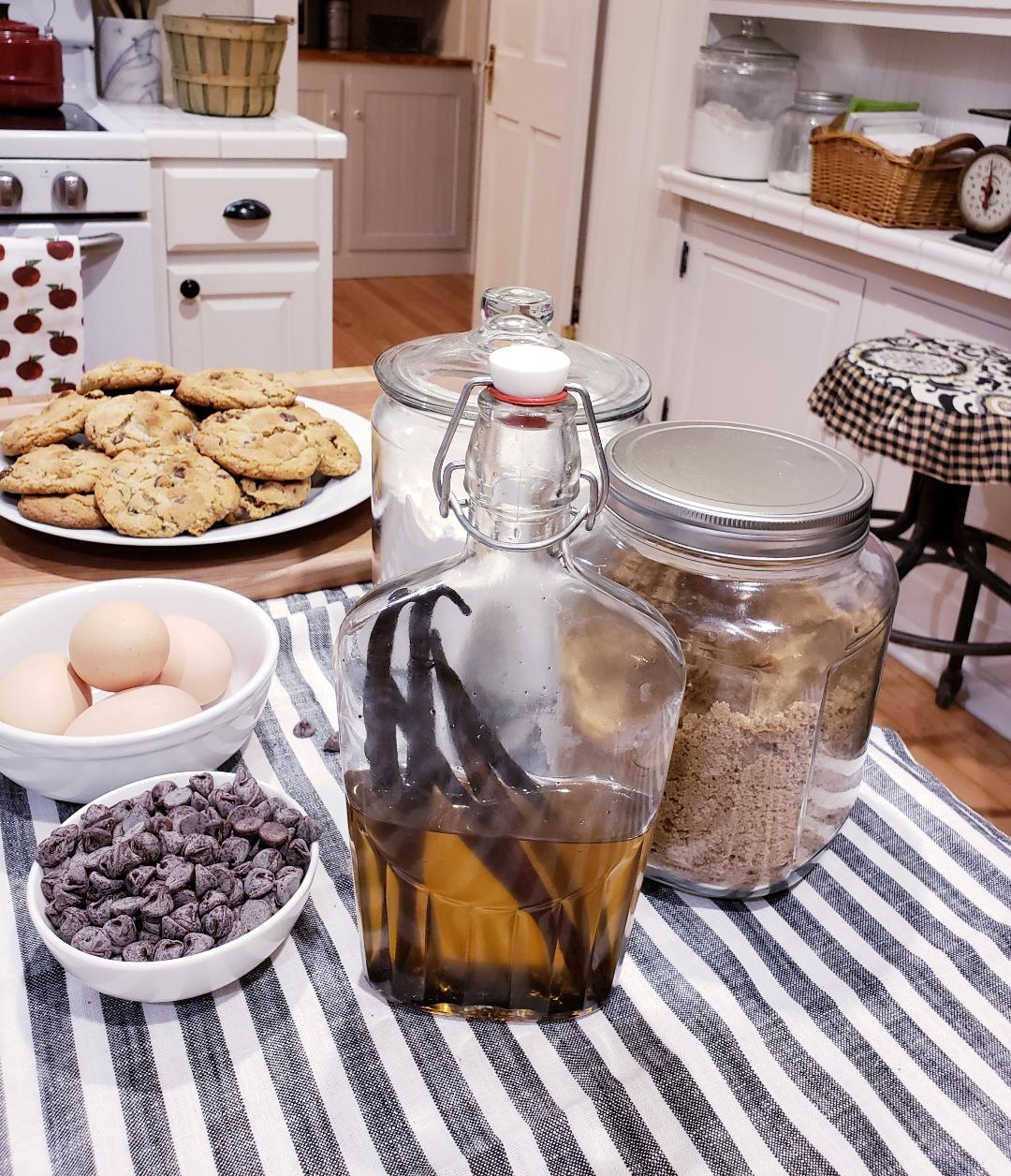 I always use a whole tablespoon of pure vanilla extract.
It's gotta be pure too, I know it's more expensive, but it makes all the difference in the world!
One cup of dark brown sugar and one full cup of granulated sugar makes for a sweeter caramel flavored cookie.
Some recipes don't call for a full two cups but I think it's necessary.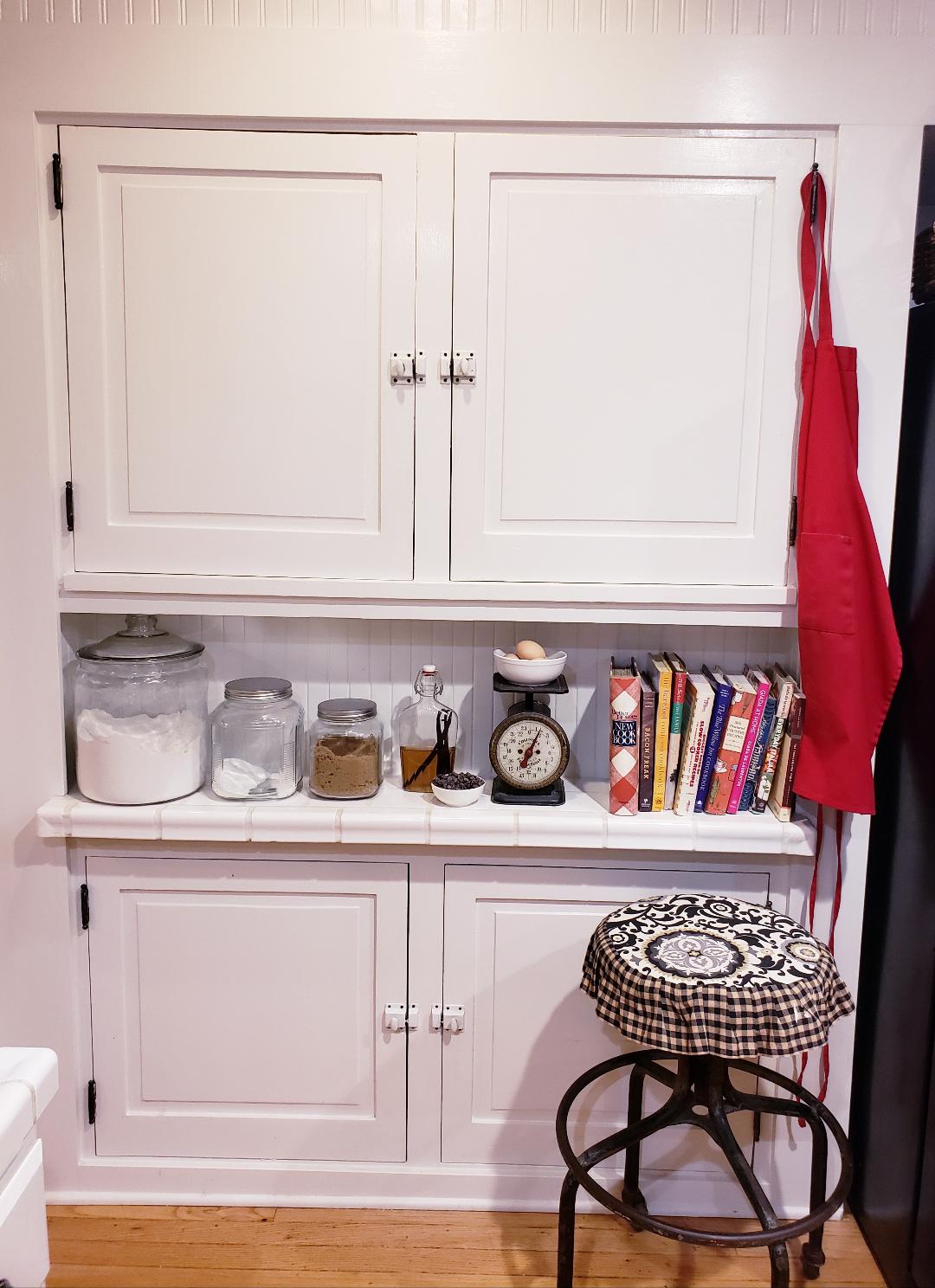 I only use one egg as well friends.
It changes the whole aspect of the cookie by doing this.
Science, cooking science.
I also use 1 whole teaspoon of baking soda and kosher salt rather than only a 1/2 teaspoon like many recipes call for.
Only half a bag of semi sweet chocolate chips (1 cup) is added to the dough because I chop up two heath bars that makes it chocolaty enough and then you get little chunks of toffee in every bite.
So yummy!
Now this is the wow part.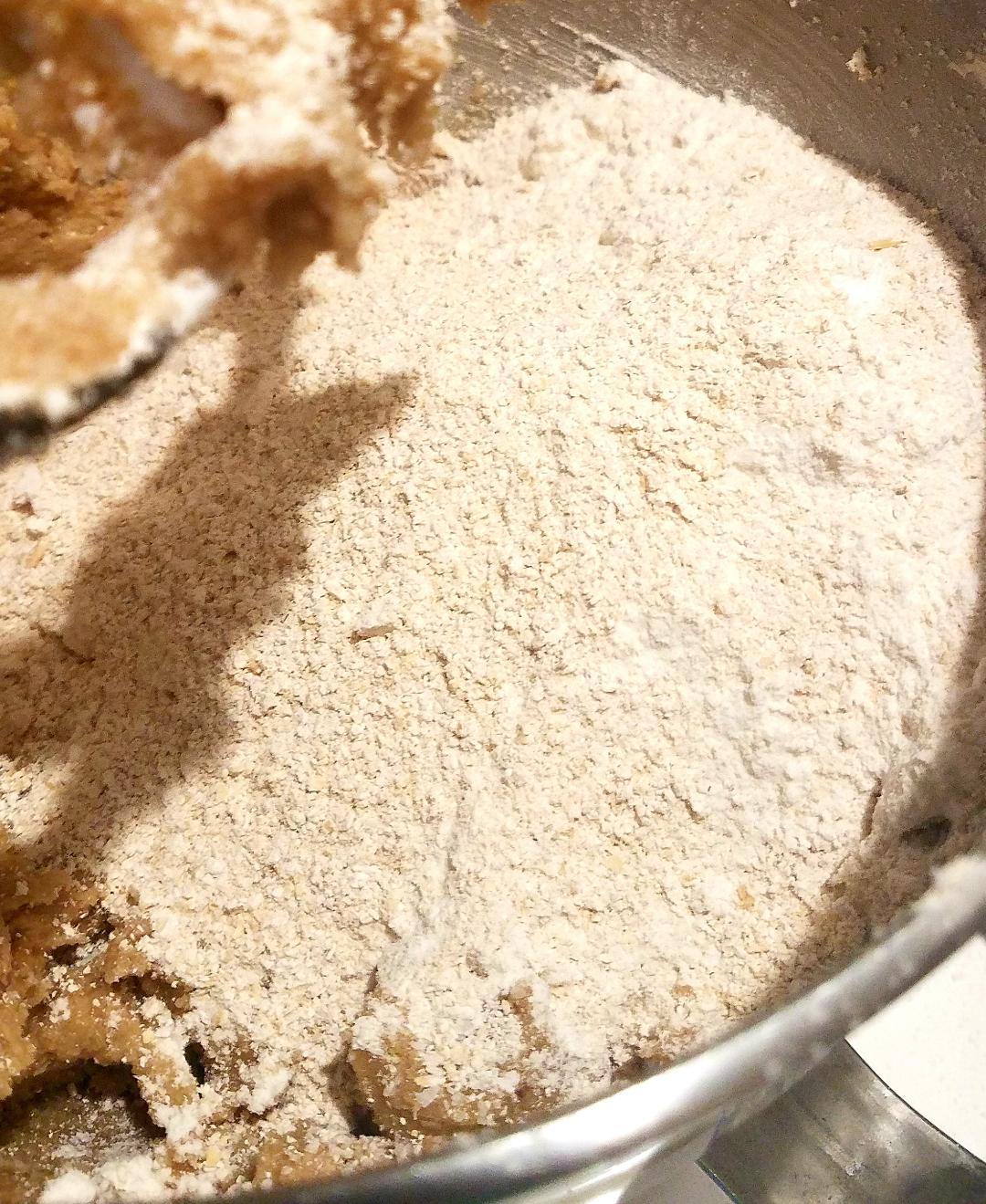 I take one cup of oatmeal and put it into the food processor and grind it up until it's oatmeal flour.
I throw that in with 2 cups all purpose flour, give it a whirl, spoon it out on the ol' cookie sheet and bake at 375 degrees for 12 min.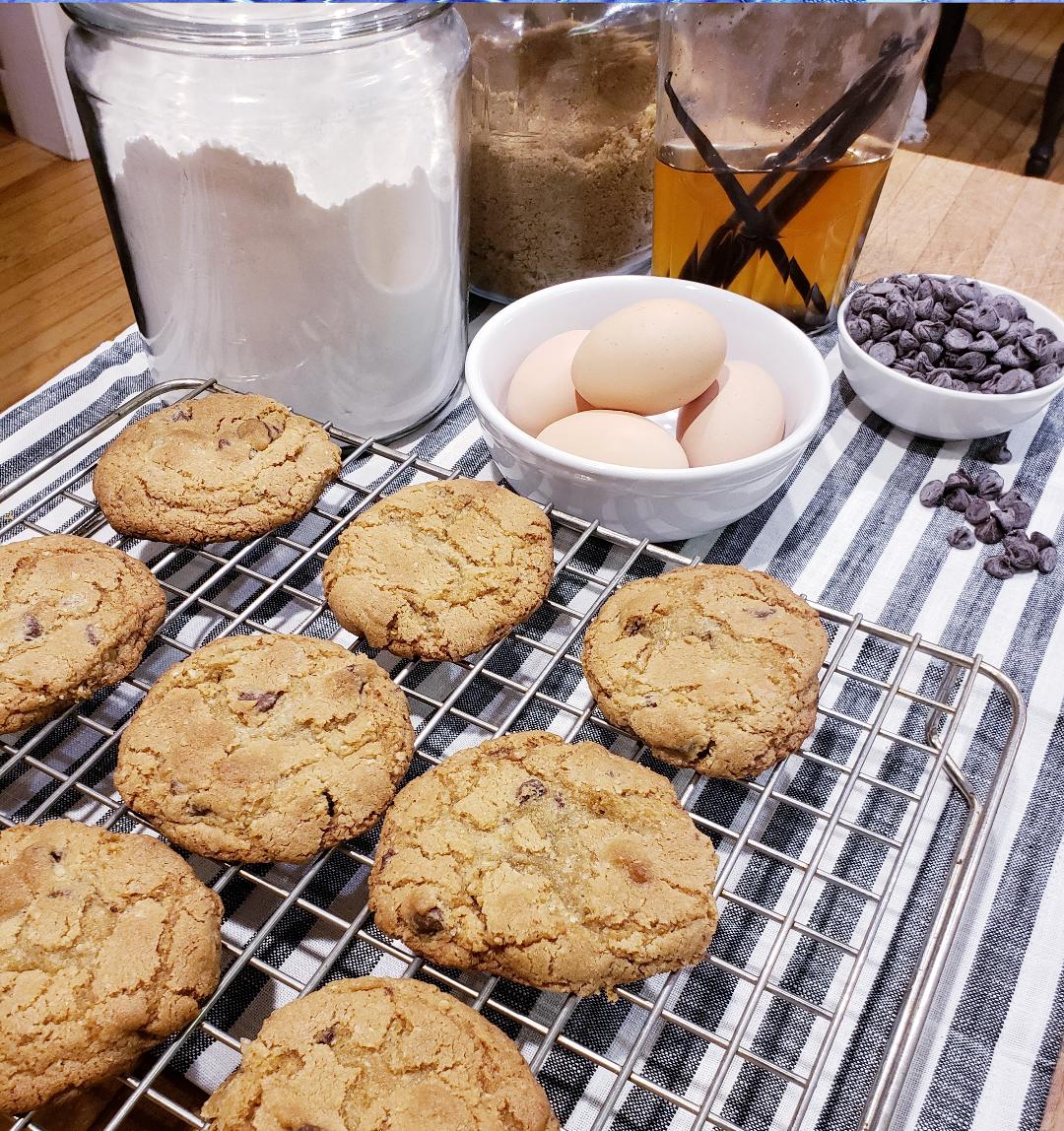 Cool and then gobble up.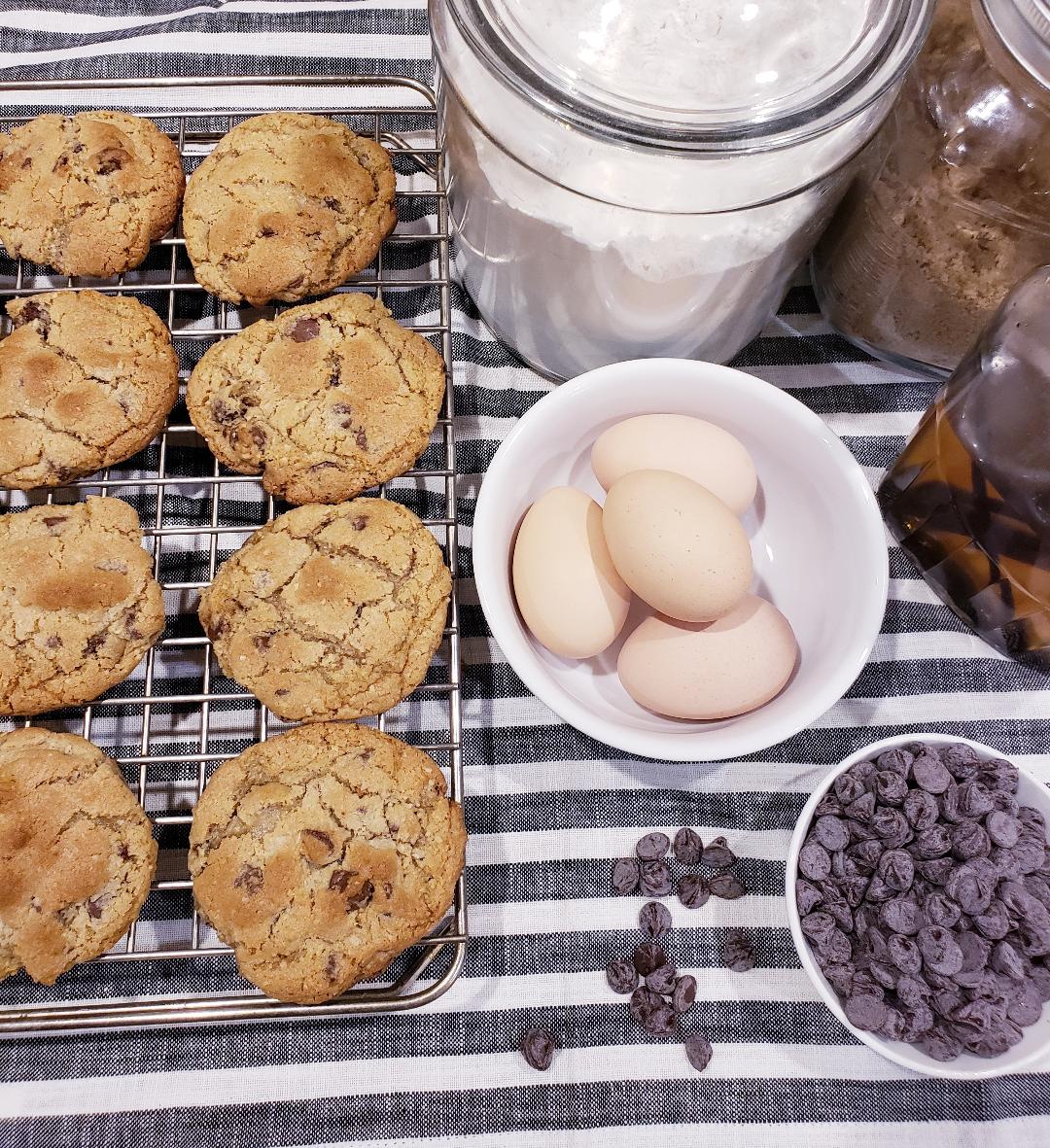 They are so good, they're addicting.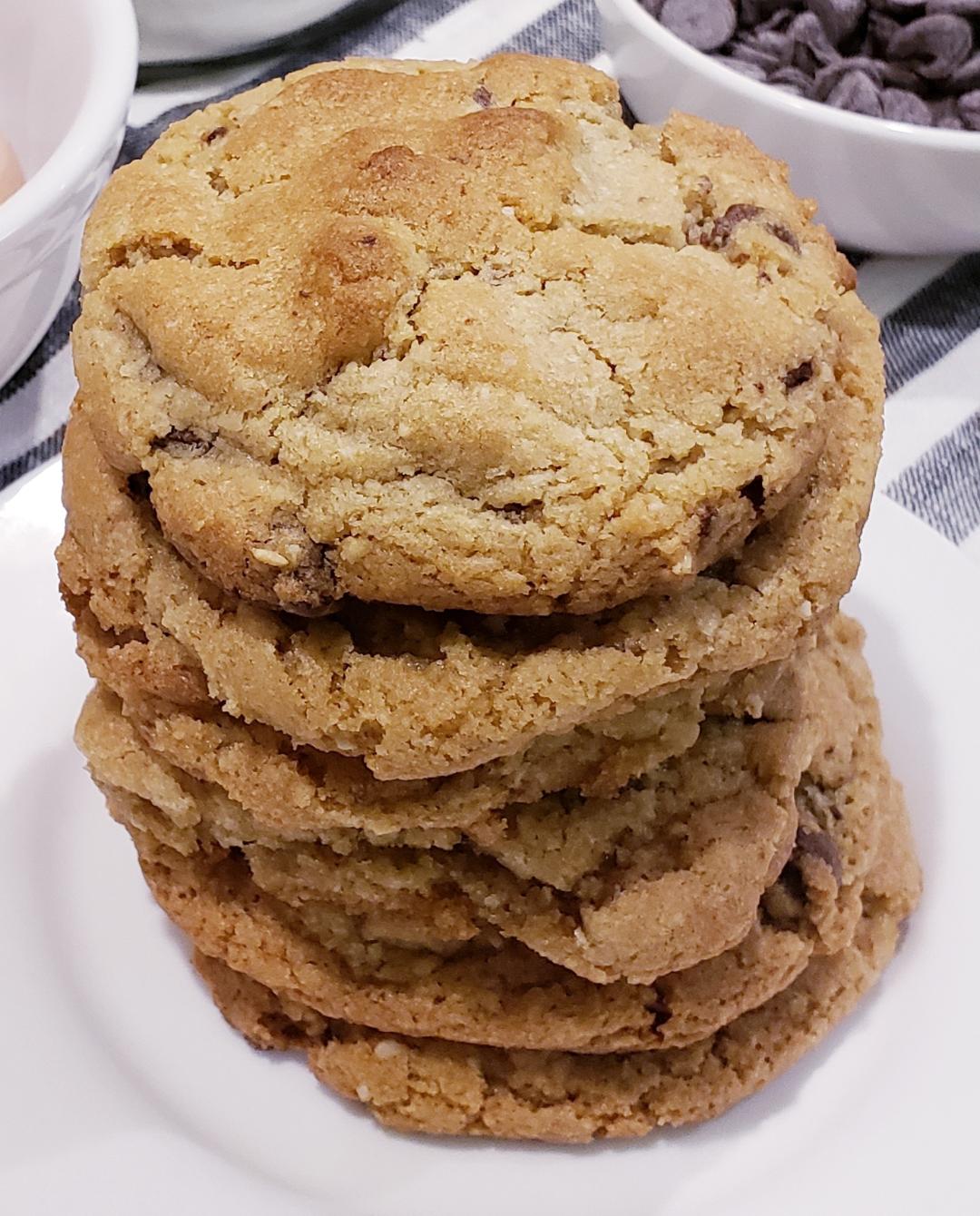 Make em this fall with some hot cocoa or milk to dip in.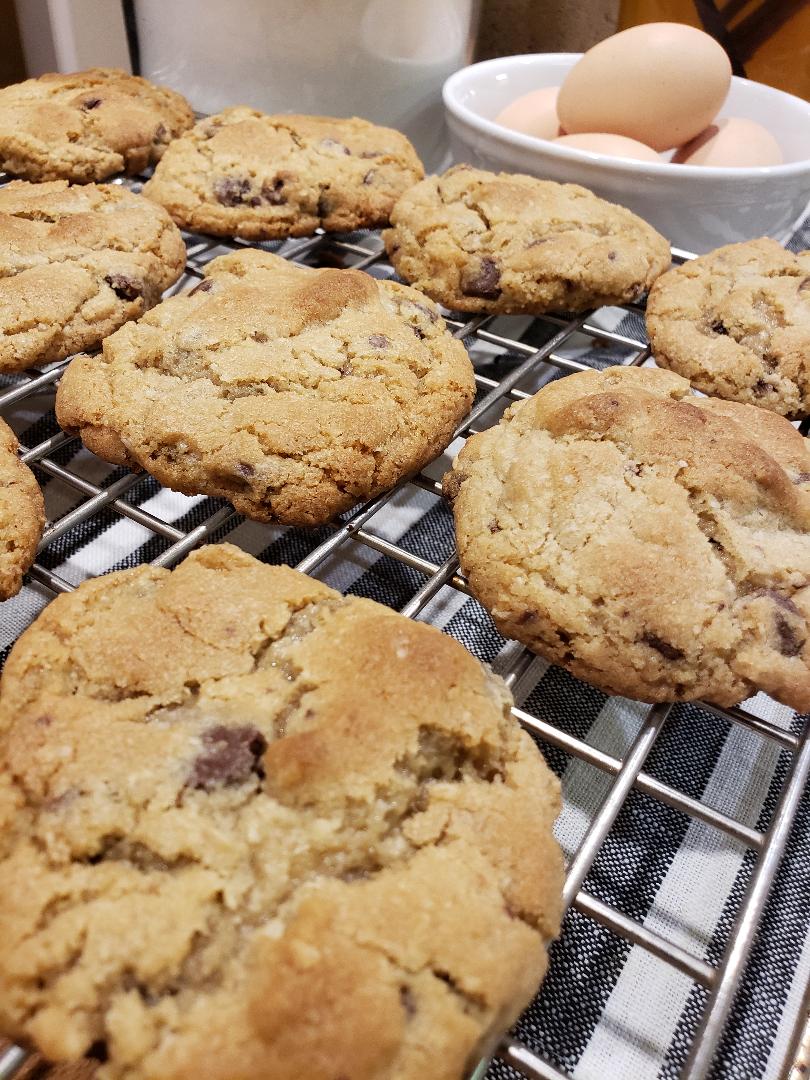 Maybe sit by a cozy fire, or catch a local football game and bring it as your sweet treat tail gate food.
Your friends will be glad you did, I'm sure of it.
And you might even make a few more friends too.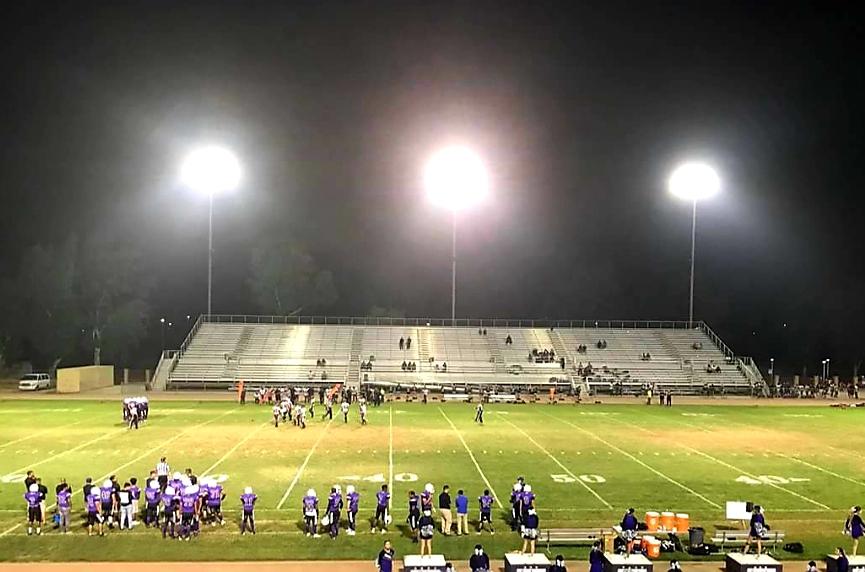 Hope you can catch a game maybe this season of your own hometown heroes and enjoy some homemade chocolate chip cookies under the big lights!
XO Jerri
P.S. Here's my recipe for the most scrumptious cookies you've ever had, at least that's what a bunch of football fans have said.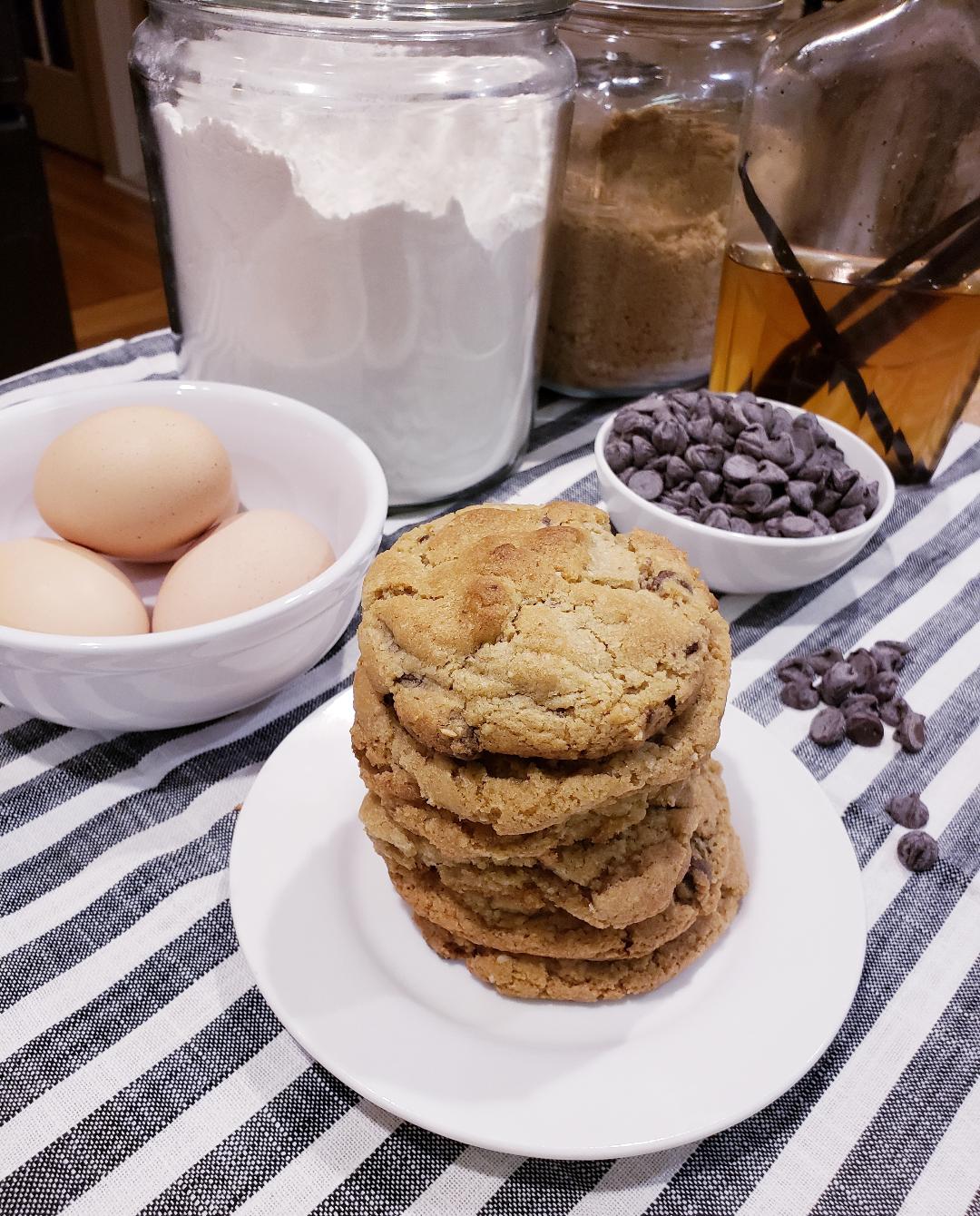 CHOCOLATE CHIP COOKIE RECIPE
INGREDIENTS
1 c butter (2 cubes)
1 c dark brown sugar
1 c granulated sugar
1 tablespoon pure vanilla extract
1 egg
1 c oatmeal (put in food processor and ground into a flour)
2 c all purpose flour
1 teaspoon baking soda
1 teaspoon kosher salt
1 c (1/2 bag) semi sweet chocolate chips
2 Heath Bars chopped
DIRECTIONS
 Preheat oven to 375 degrees.
 Beat cold butter in mixer until smooth.
 Add brown sugar, granulated sugar, vanilla, and egg and mix until smooth.
 Mix oatmeal, flour, baking soda, and salt into a separate bowl.
 Add dry ingredients to creamy butter mix along with chocolate chips & chopped Heath bars.
 Mix all together until incorporated.
 Spoon out rounded balls onto an ungreased cookie sheet.
 Bake at 375 degrees for 12 minutes.
 Take out of oven and let cool on rack.
 Serve slightly warm with cold milk and enjoy!