My husband and I love outings!
I call them outings because they're not really a vacation.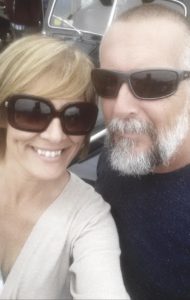 It's only a little get away for the day.
Okay, I guess you could call them day trips.
But whatever you call it, we love them!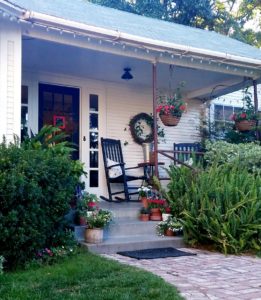 While home is always where my heart is, when my husband and I are together, it's always like home.
So to go on a little adventure from time to time feels like it's so good for the soul and then coming back home again makes you really appreciate it even more!
It's a win win!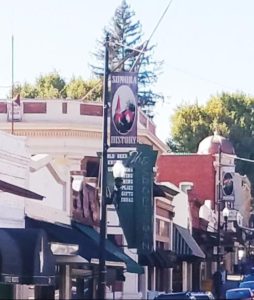 We really like to find little small towns with a cute down town area for walking and window shopping and when we do, we are set.
Then of course, we stop and eat a little something here and there.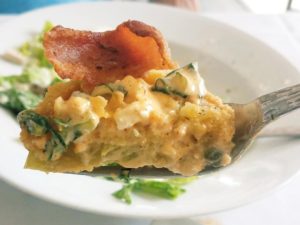 It's more like grazing to tell you the truth.
I guess it's cuz I just want to try every cute little place I see and sample there bill of fare.
I don't want to miss out!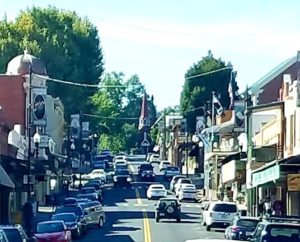 Then after we pop into one little eatery, we mosey on down the street, in and out of a couple more shops or more, then we find ourselves waltzing into some other cute little cafe to try out their menu.
It's quite fun!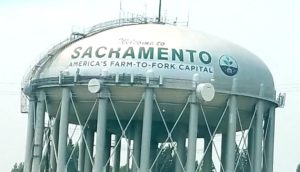 We try to stick to close by home places for the most part, but living in California – especially Central California, most everything is kinda close by.
We are blessed.
Well last Friday was our 32nd Anniversary!
Wow, can you believe it?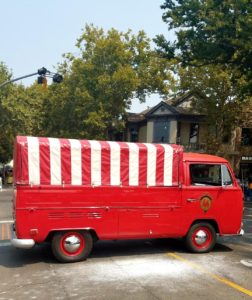 Now, when we got married 32 years ago in August, it was still considered Summer Vacation during this time.
But these days, many students and teachers are back at school.
Which is who we are, teachers.
So that made Saturday a perfect excuse for a little day trip outing to celebrate.
We've gone to so many places that I'm so looking forward to telling you about all in good time,
from the most exciting like: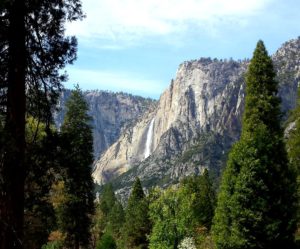 Yosemite (AMAZING),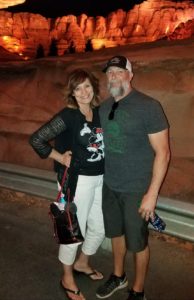 Disneyland (ENCHANTING)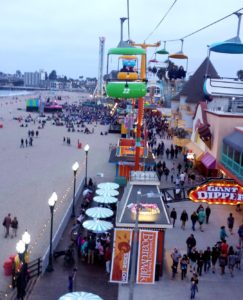 The Beach Boardwalk (FUN)
to the sweetest and quaintest like: Downtown Lodi, Livermore, and Turlock (DARLING)!
But this time, we thought we'd head out to our state's capital and check it out.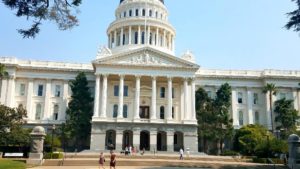 So Sacramento here we come!
The drive is also part of the fun for us.
We try to keep our day trip destinations less than a 2 hour drive max.
This one was just a little over an hour.
We grabbed a coffee for the road, put on some music and we were off!
The drive is also such a nice time to visit with one another without any distractions and catch up from our busy week.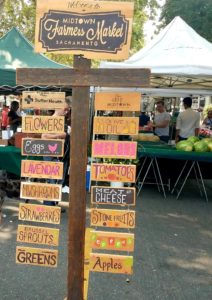 As we arrived to the down town area,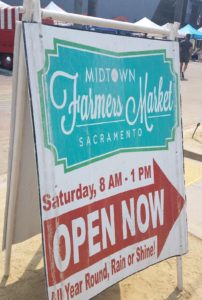 we found parking and noticed a farmer's market so you know I was all about that!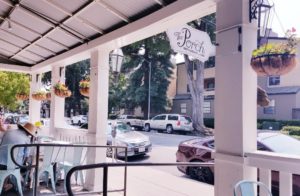 Next we headed to the cutest little restaurant called The Porch.  Darling!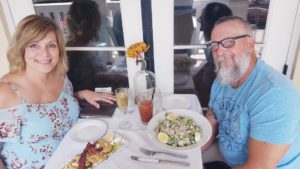 It looked like it was an old house that they renovated into a restaraunt.
The menu was very southern country with a California twist.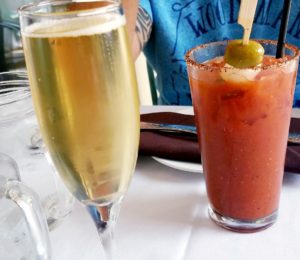 I had a delicious champagne julip (so good – like a mint julip with added champagne)
My hub's Bloody Mary was great he said, but I'm sorry, as much as I have tried to acquire a taste for it, I am not a fan.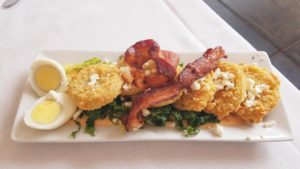 My Fried Green Tomatoes lunch plate, which was really an appetizer, was to die for.
So different – feta and bacon added to it, what?
I'm telling you it worked especially with the thousand island style dressing.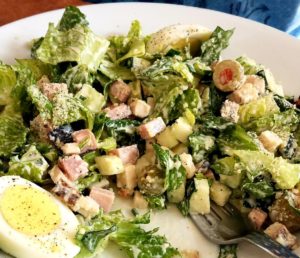 Rod's chef salad was like so good with such fresh ingredients including cucumbers.
Next stop was a leisurely stroll through tree lined streets.
With the mild sunny weather, thank goodness, it was a pleasure.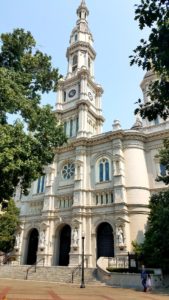 We came upon this big beautiful old church, The Cathedral of the Blessed Sacrament built in 1889.  It was so beautiful and really special!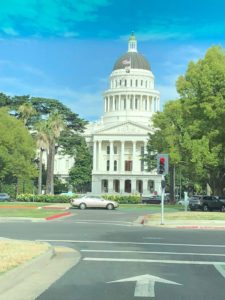 Then we walked on over to the State Capital Building.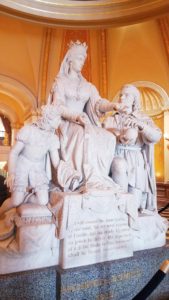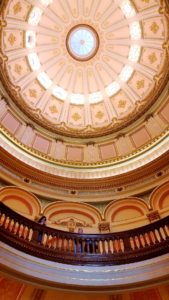 It was so majestic!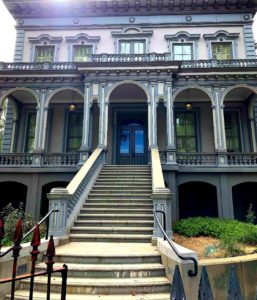 Another great thing to see in this area is The Crocker Art Museum!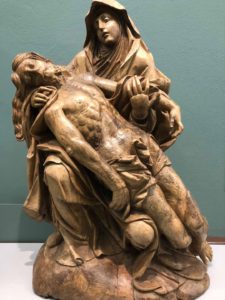 Wow, all right here in Sacramento.
We didn't make it to Sutter's Fort (where the California Gold Rush started) this time, but a fun place to go if you're history buffs like us.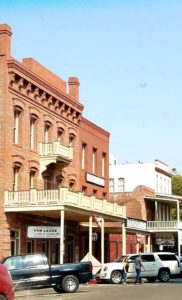 Next we headed to Old Sac, a historic state park town right on the river front!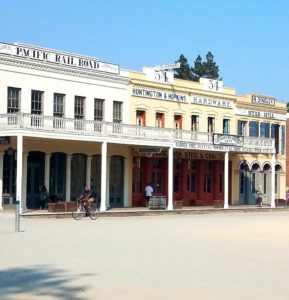 It's so cute with it's old fashioned buildings, train museum, shops, restaurants, train station and real live old restored train that you can actually ride on!!!!!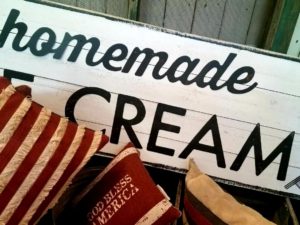 We got an ice cream cone and walked around again.  So fun!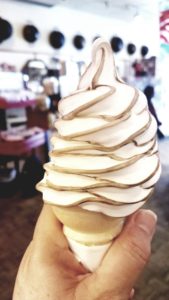 And look at this whipped soft serve ice cream!
Just the tips and peaks of it have this decadent chocolate trim!  Yum!
It was such a fun time!  It kind of felt like our very own "Ferris Bueller's Day Off" kind of day except, we didn't play hooky.  smile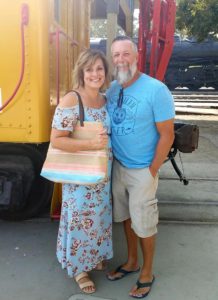 I totally recommend hanging out in Sacramento for any occasion or none at all.
While there's so many cool things to do everywhere, sometimes, it really doesn't matter where you go, it's so much more about who you're with.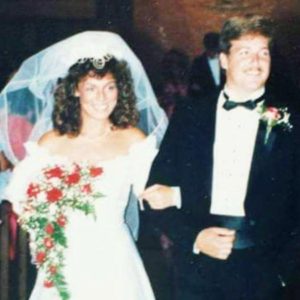 And after 32 years, it's still such great fun hanging out with each other wherever we go.
Happy Outings to you sweet friends on whatever adventures you find.
XO  Jerri