I love gelato!  Originally from Italy, it's different than ice cream, it just is.
It has this dense, richer flavor than its American counterpart
which makes it way more worth it for me to splurge on.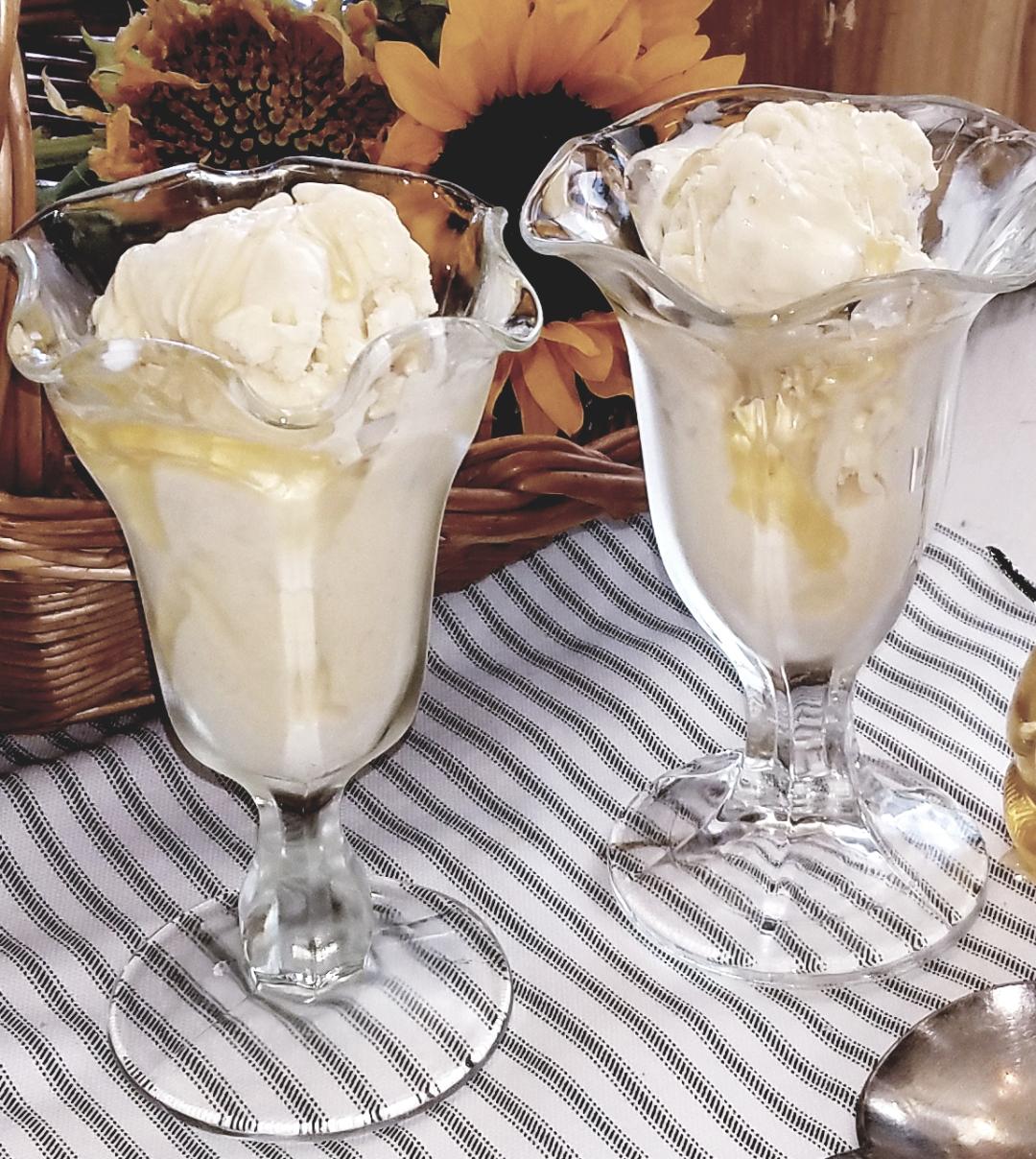 And let's face it, there is nothing like a bowl of this
cold delectable treat on a hot summer day!
I can't tell you how many times I've blown a diet
because I am a hankerin' for the sweetness of this delightful concoction
of smooth rich flavorful goodness.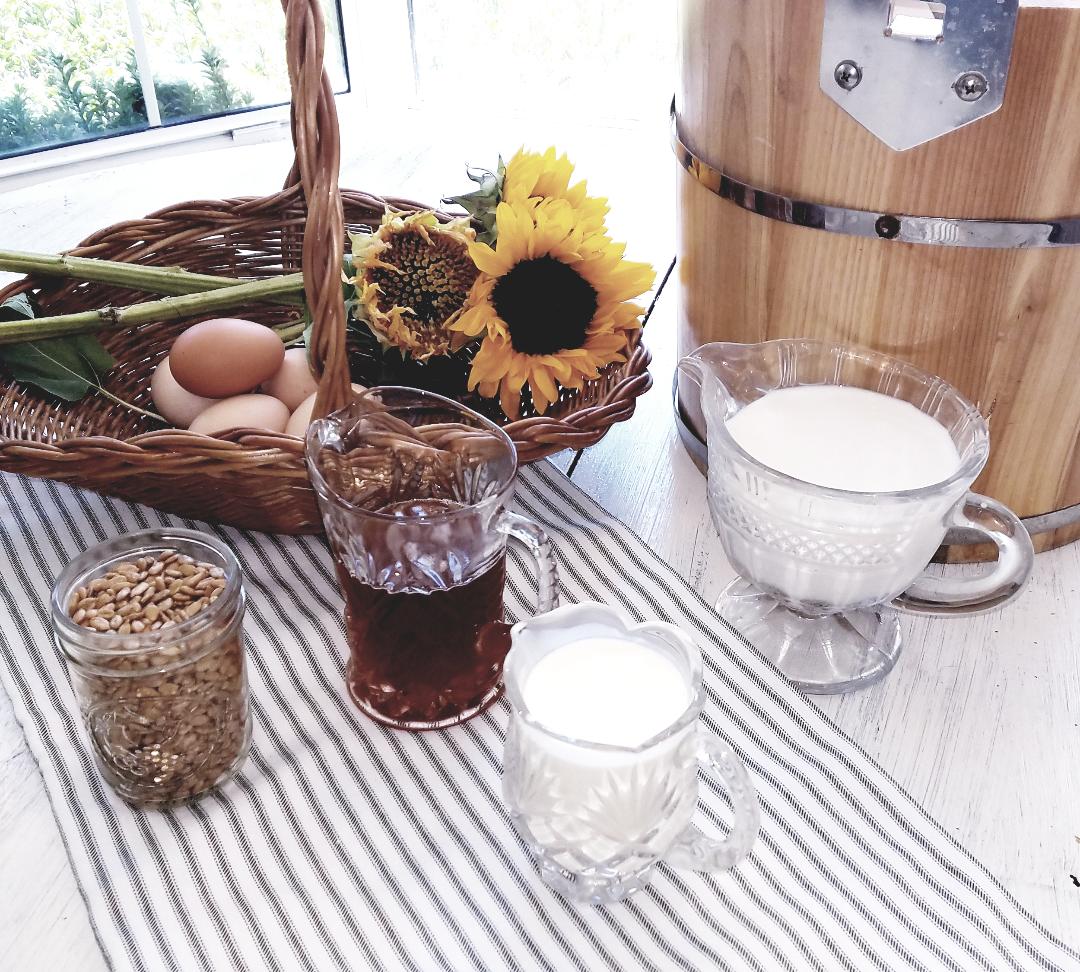 The activity of making homemade gelato is such a fun thing to do too!
It's not much different than making homemade ice cream,
but varying the ingredients is what changes it all up
and creates an out of this world experience!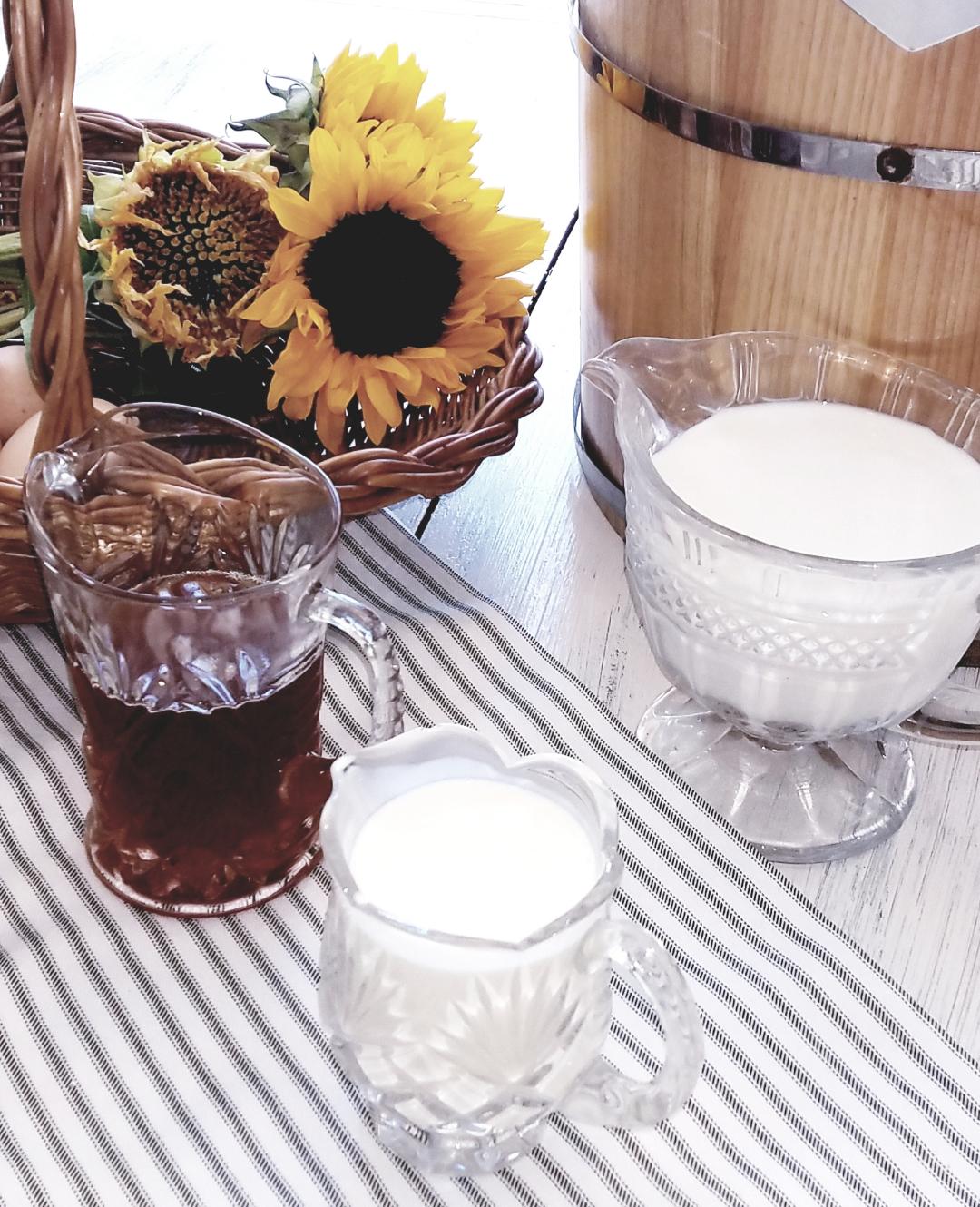 You see, ice cream has a higher fat content and when it's frozen,
the flavor, while still yummy, is a little mellow and slight in my opinion.
It's actually science, well cooking science that is.
It's because the cold cream kinda coats your tongue,
not letting you experience the flavor as well.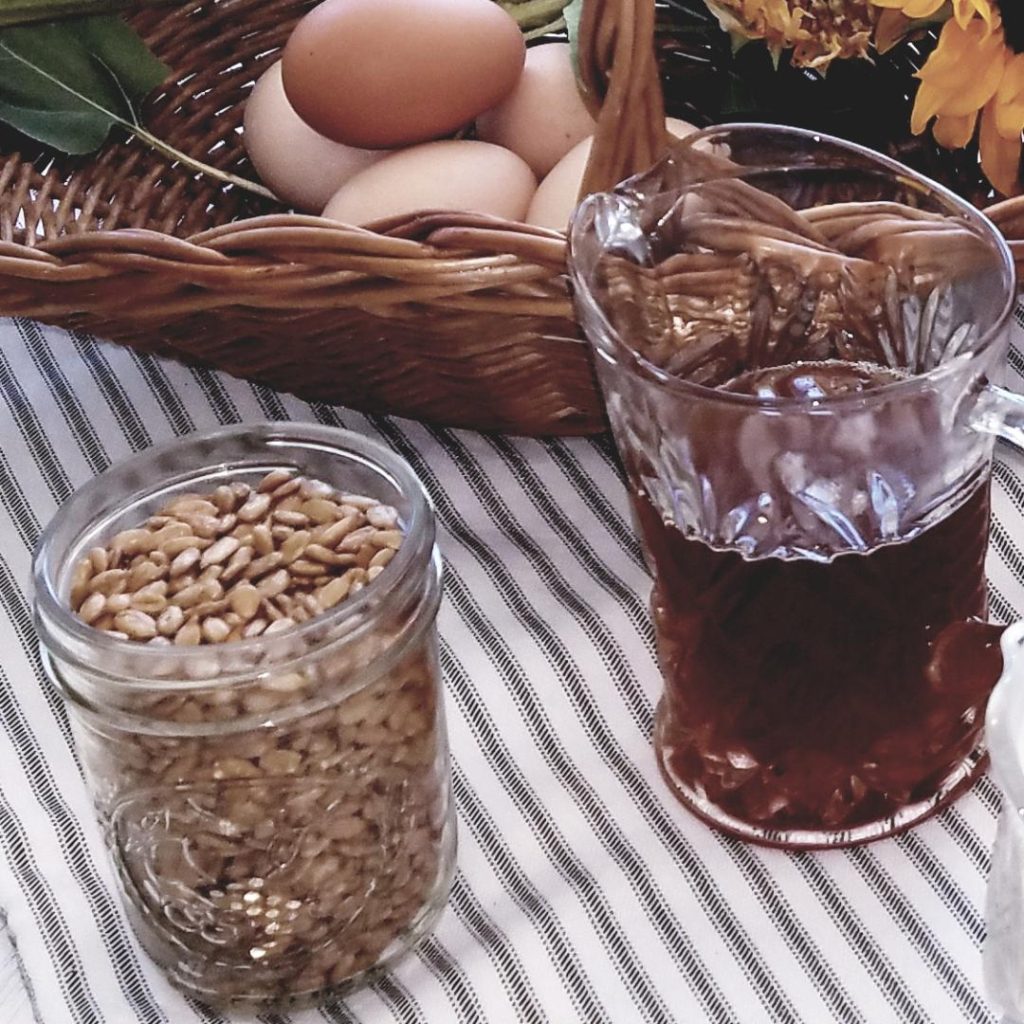 Ah, but then there is gelato which has less fat,
therefore letting your taste buds experience
the richness of all of the wonderful flavors going on.
My gelato recipe is a custard base so as to add the rich thickness
that is characteristic to gelatos.
This allows me to get creative with my flavors if I like,
because I know that my appreciative family will be happy to sample
my experiments with enthusiasm.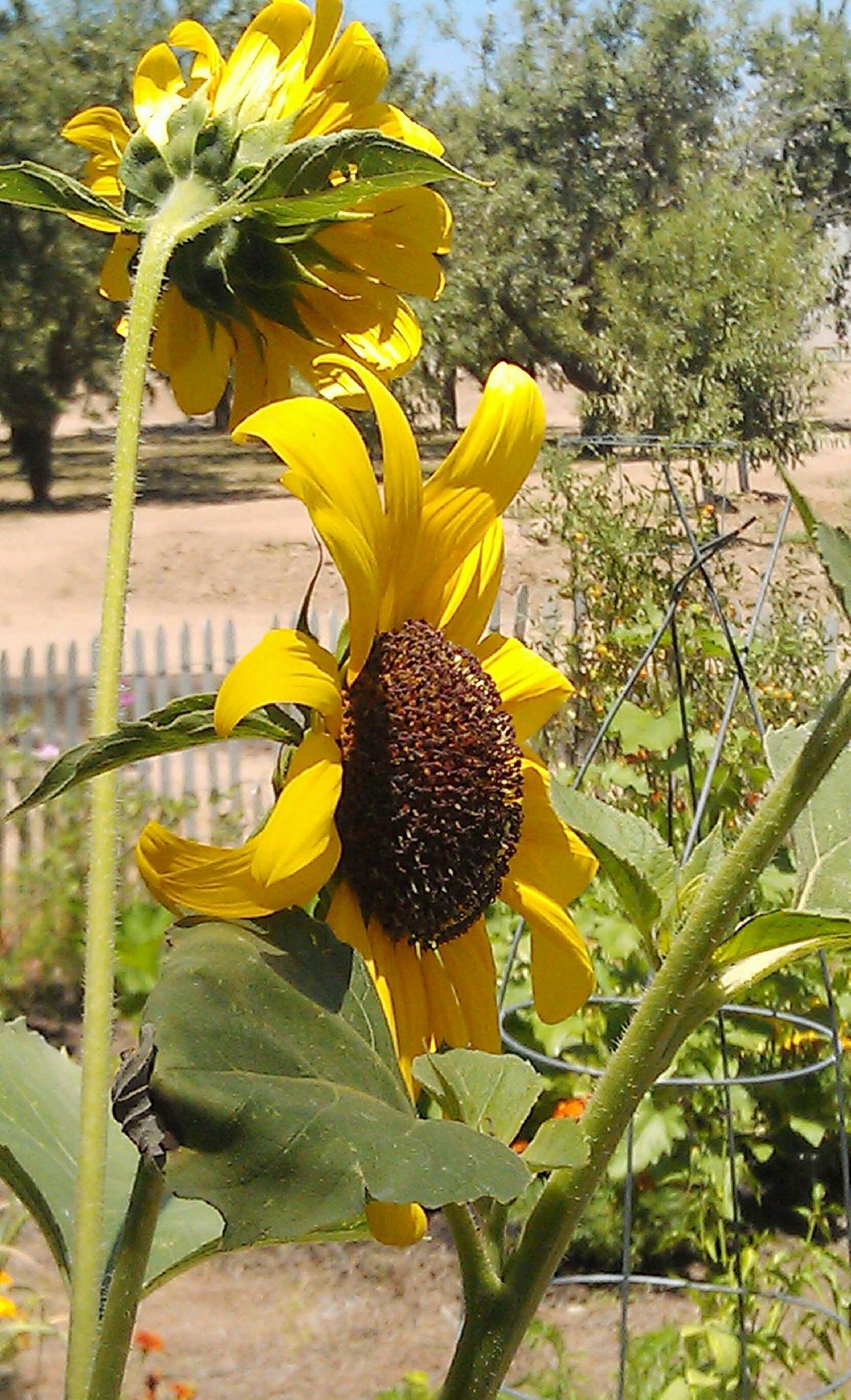 While it's exciting to explore different flavor combinations,
I narrowed it down this time to my inspiration from these beautiful sunflowers
growing in my yard and my obsession these days with all kinds of honey.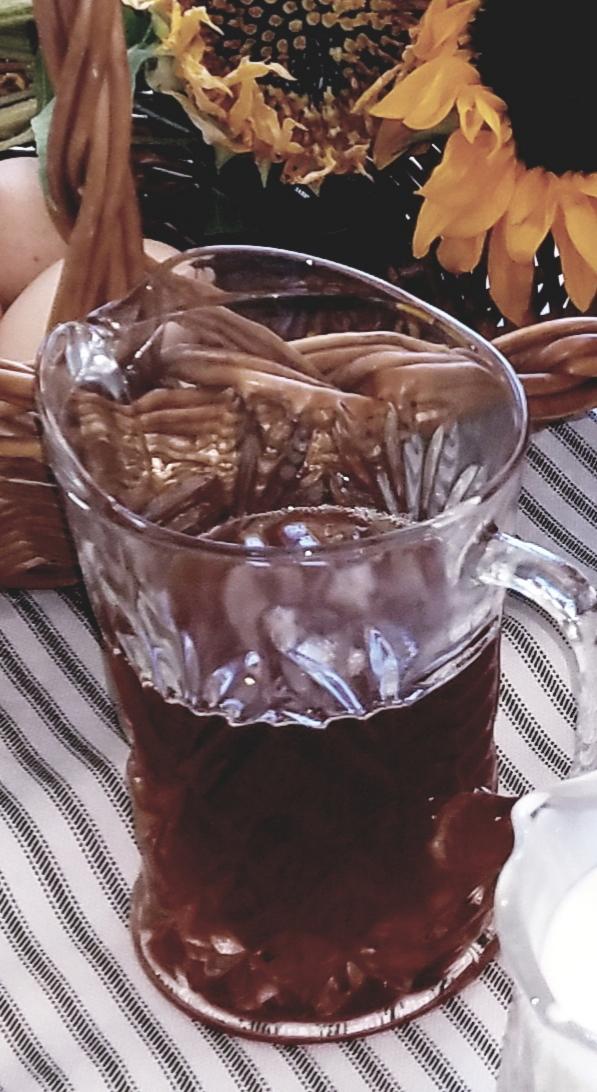 I thought why not use the sweet and fruity flavor of honey
instead of sugar and then the nuttiness of sunflower seeds.
And that's just what I did.  Oh my friends, we are talking sooooo good.
I also enhanced the saltiness from the nutty seeds with a little sea salt
to round out these collaborative summer flavors.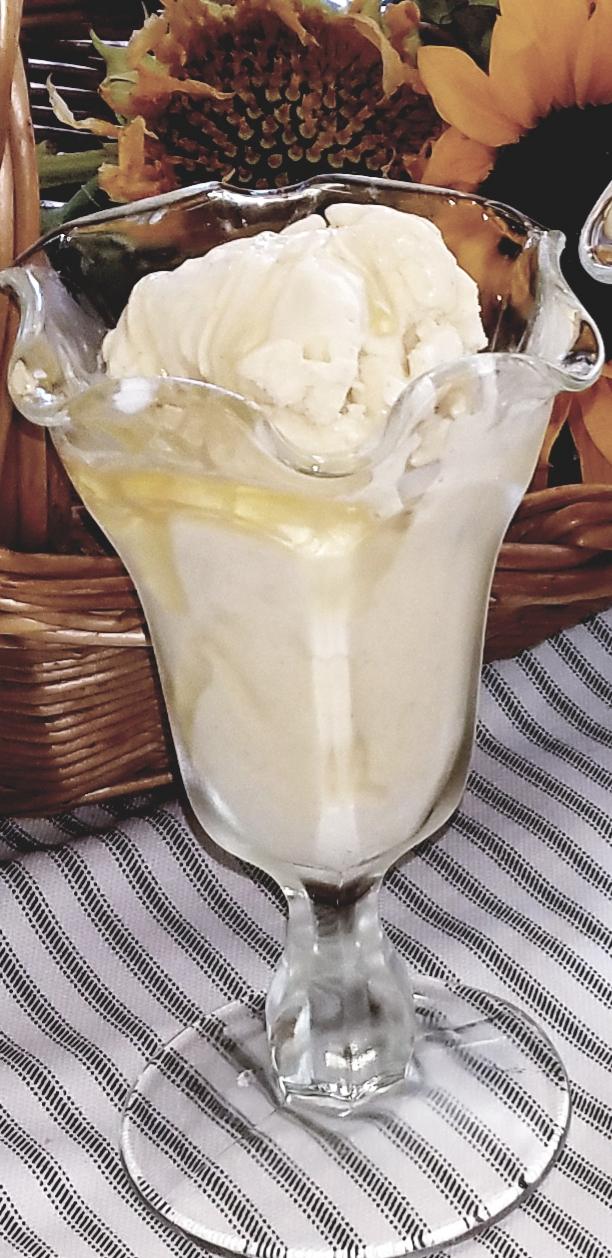 I do love savoring the flavors of my summer harvest
while putting them into all of my recipes including my beloved homemade gelato.
Please try this out and let me know what you think.
I hope you might be inspired to experiment on your own
with some of summer's flavors during this bright and wonderful season.
XO Jerri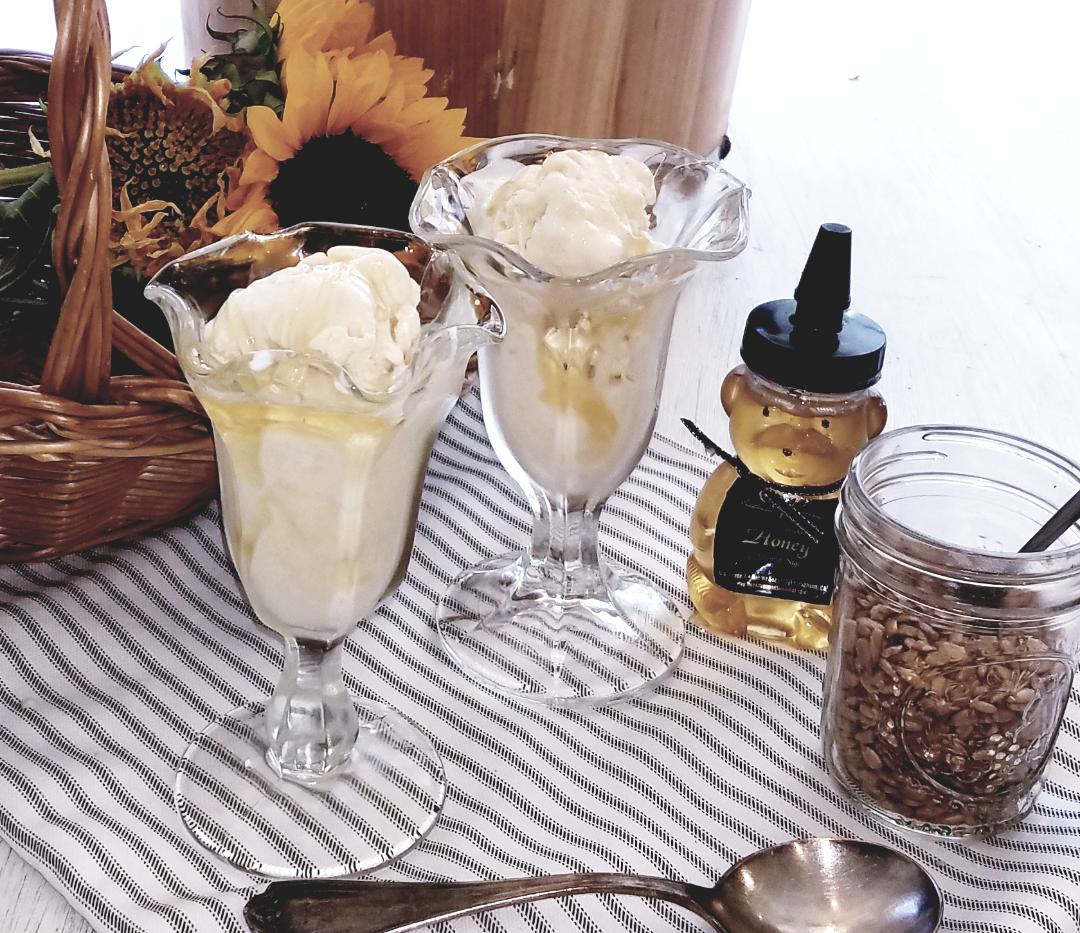 SALTED HONEY VANILLA GELATO
INGREDIENTS
2 1/4 c whole milk
3/4 c heavy cream
2/3 c wildflower honey (it's darker and has a rich flavor)
1/4 c roasted salted sunflower seeds
1 vanilla bean
5 egg yolks
1 teaspoon sea salt
DIRECTIONS
Slice vanilla bean scraping out seeds, then add this, the bean, milk, honey, and sunflower seeds into a pot.
Bring to a gentle boil while whisking.  Then remove from heat, cover and let steep 15 minutes.
Strain mixture, reserving the milk and discarding the rest.
Whisk egg yolks in a bowl until thick and pale yellow.
Return milk to pot and bring to a simmer stirring constantly.
Whisk one cup of warm milk into egg mixture slowly.
Add egg mixture to the pot slowly while whisking constantly cooking until thick.
Remove from heat and stir in cream and sea salt.
Strain mixture into bowl and refrigerate over night.
Freeze mixture in an ice cream maker and serve with drizzled honey and sunflower seeds.