HOMEMADE LIMONCELLO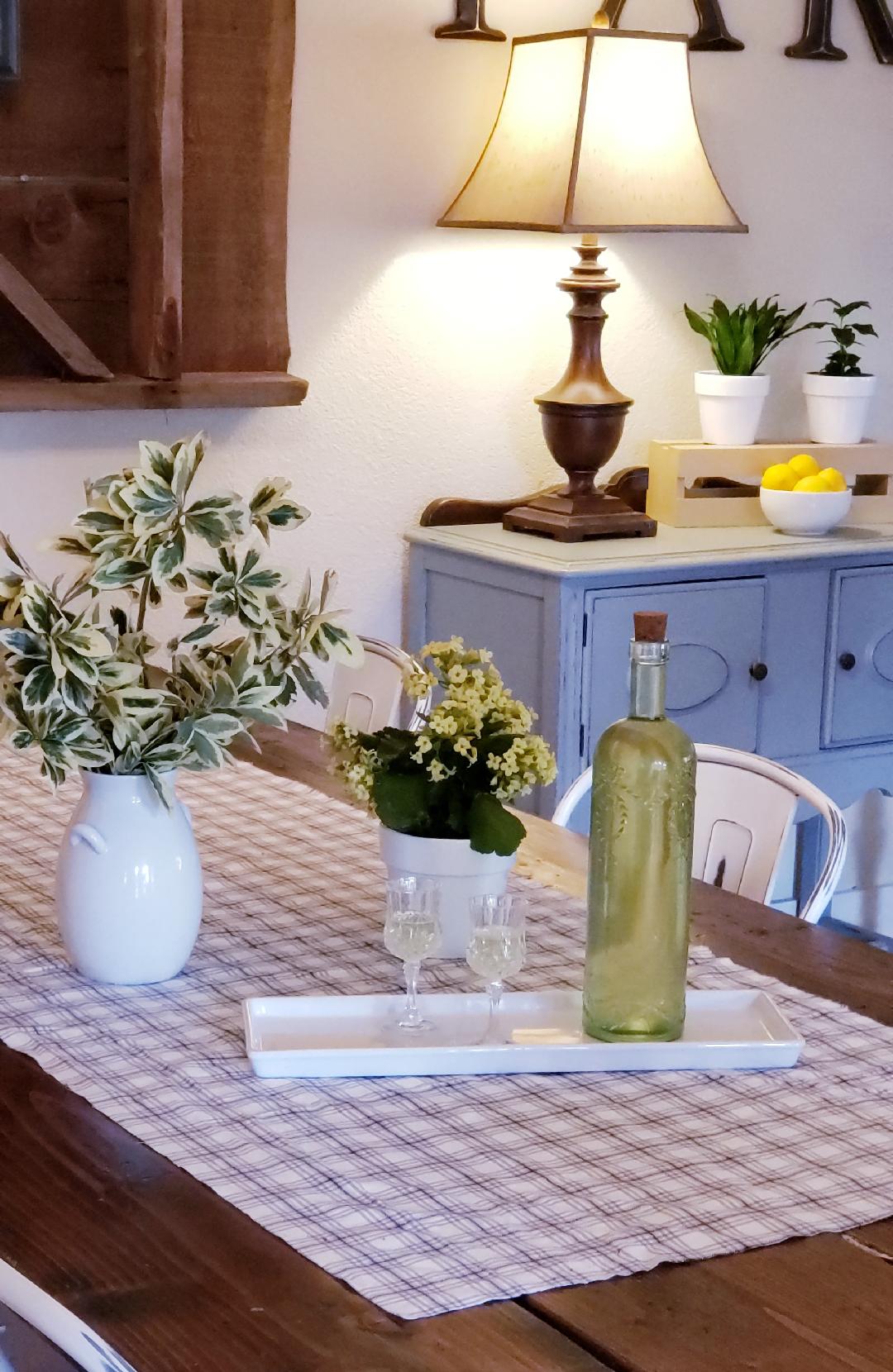 Oh to be sitting in a cozy little place on the Amalfi Coast in southern Italy right now and sipping on some very cold and refreshing Limoncello is a dream of mine that I hope someday will come true!
I know I would love to slowly take in the beauty of the sea and the lemon fragrance that I've heard fills the air because of the prolific crop of this beloved fruit that is scattered in this region.  To enjoy tasting this beautiful citrus liqueur while enjoying the scenery seems like it would be the perfect combination of a tiny glimpse of heaven to me.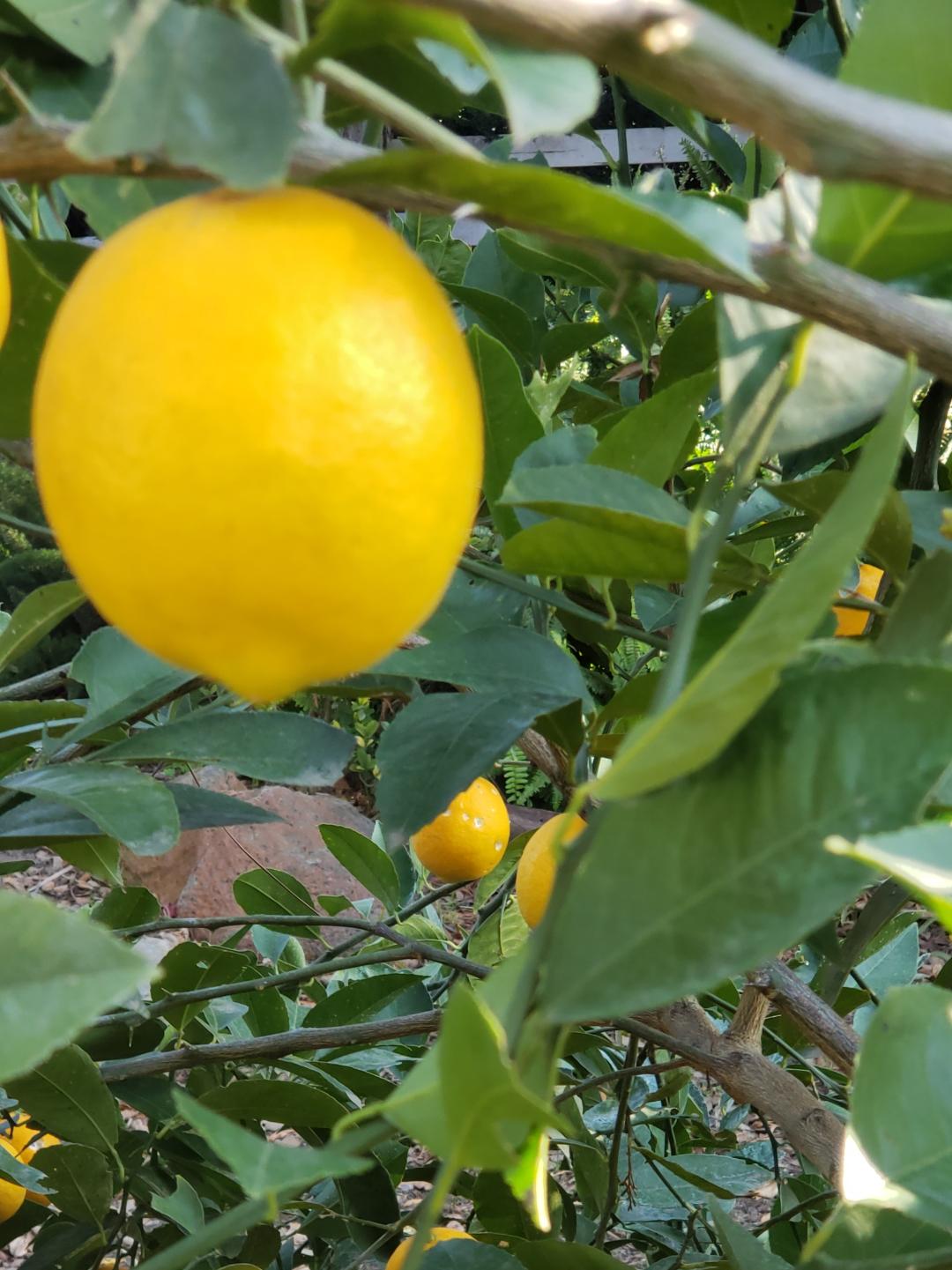 But in my opinion, part of the fun of dreaming is trying to recreate your dream as a fun experience in your own home!  And that my friend is something that I love to do.  In fact it's a favorite past time of mine – having a dream and turning a version of it into reality.
So much of my cooking, crafting, and basically homemaking is just that, creating a magical experience at home to entertain my family and guests, and uh I guess myself too.  smile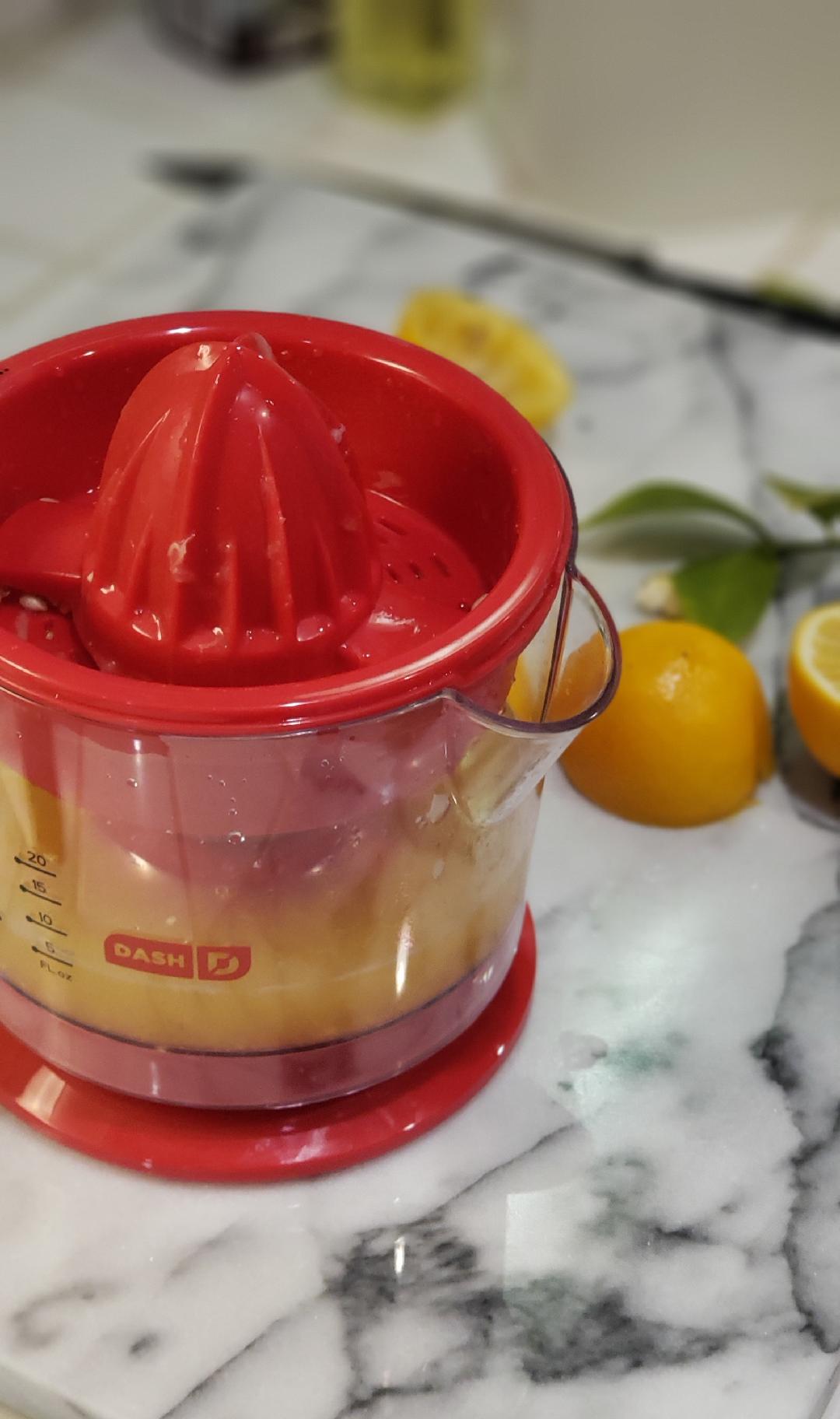 Well, you know I'm a seasonal cooking girl and in California, with all of the citrus in full swing here during the winter, I am trying to soak it all up while it's delicious and fresh.
I've been juicing the lemons and oranges from our trees and then freezing it in ice cube trays so that I can dump it all into a freezer bag to have on hand all year long.  That way whenever I need some lemon juice, I'll have it ready to go.  I'll just take out a cube and let it melt then use it as I wish.
Great idea huh?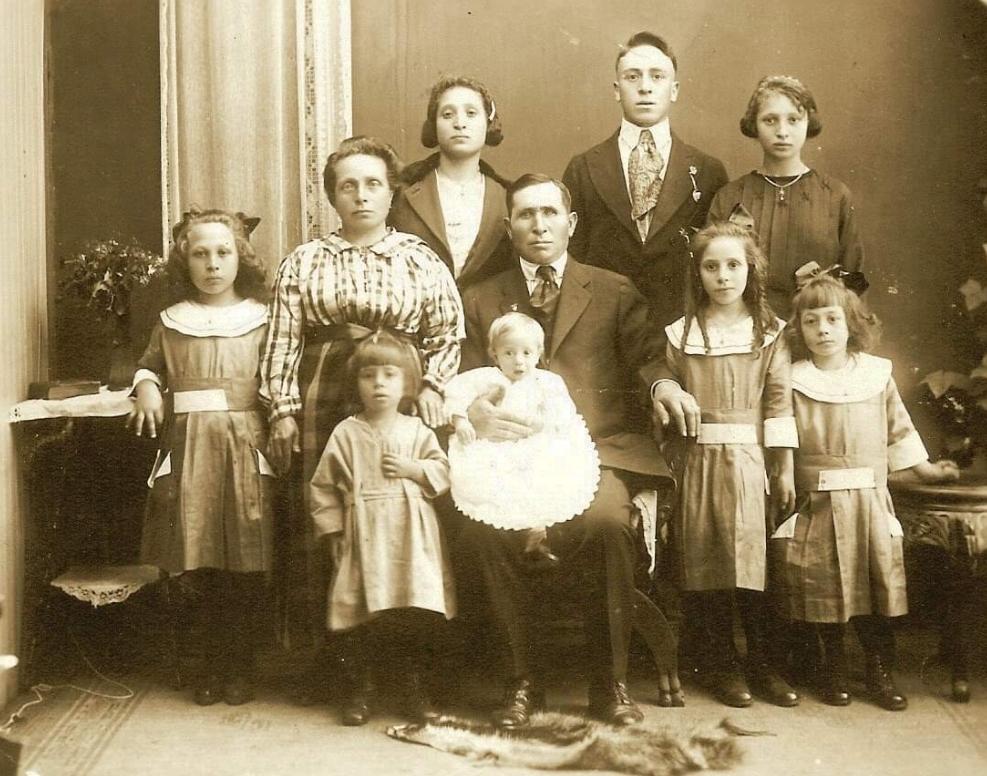 Another great thing my family and I like to do annually is make our beloved Limoncello.  Yes, traditionally an Italian liqueur, and even though I'm an Italian American – I've had my ancestry done to make sure haha – I have yet to visit the land of my roots.  But with all of the citrus here in California, like southern Italy, I like to make up a batch in honor of my heritage and store in the fridge.  Then whenever we have a family dinner, I'll take it out to serve it afterwards with desert as an after dinner drink.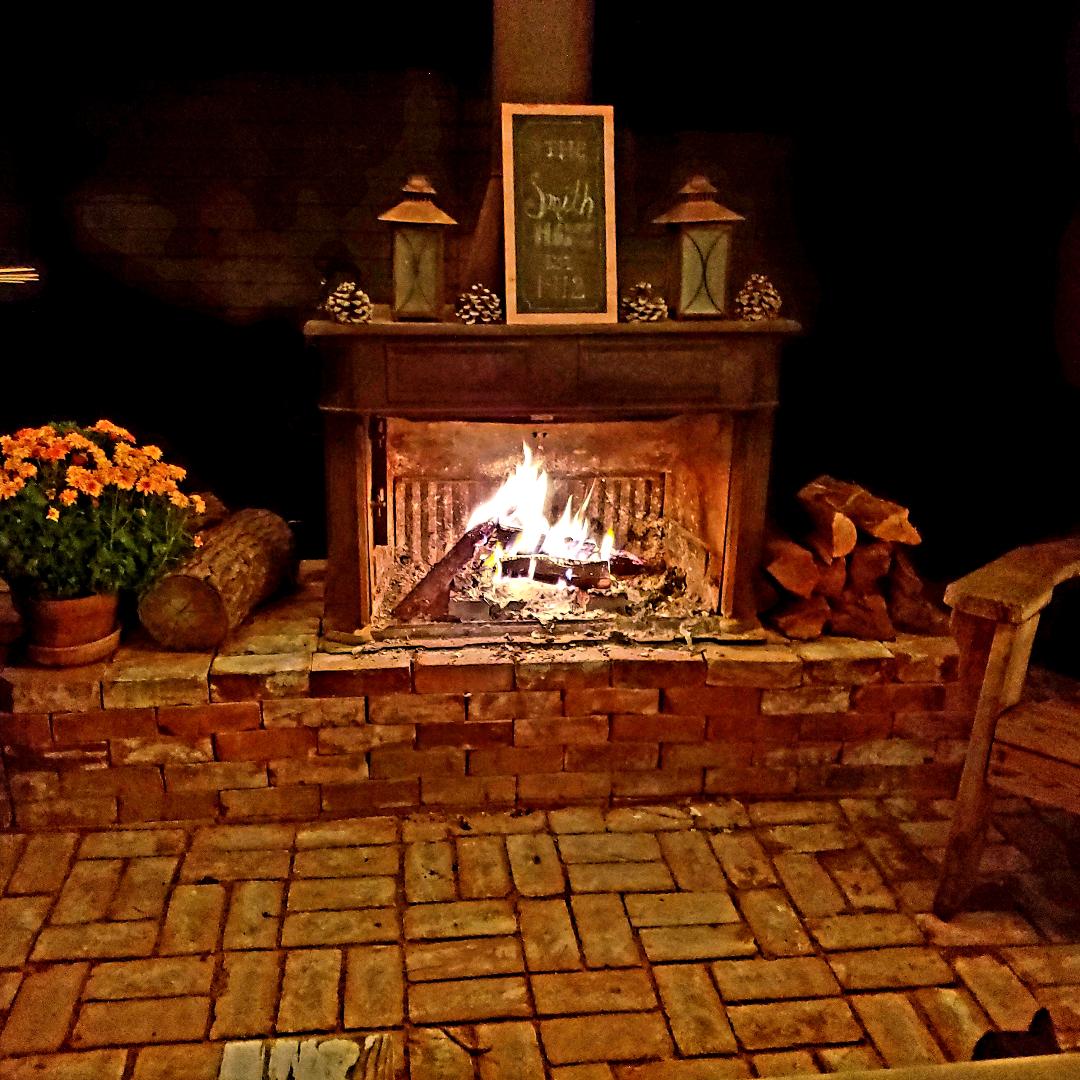 It's so fun and my parents and the rest of our family do it as well.  My mother or I, depending on whose home we're all at, will come out with a tray full of tiny goblets that are perfect for liqueurs, and a bottle of this lemony yellow stuff.  We'll sit around maybe at a firepit, visiting and letting our full tummys digest the delicious food we've just eaten and sip on this delectable liquid which believe it or not, is supposed to help in digestion.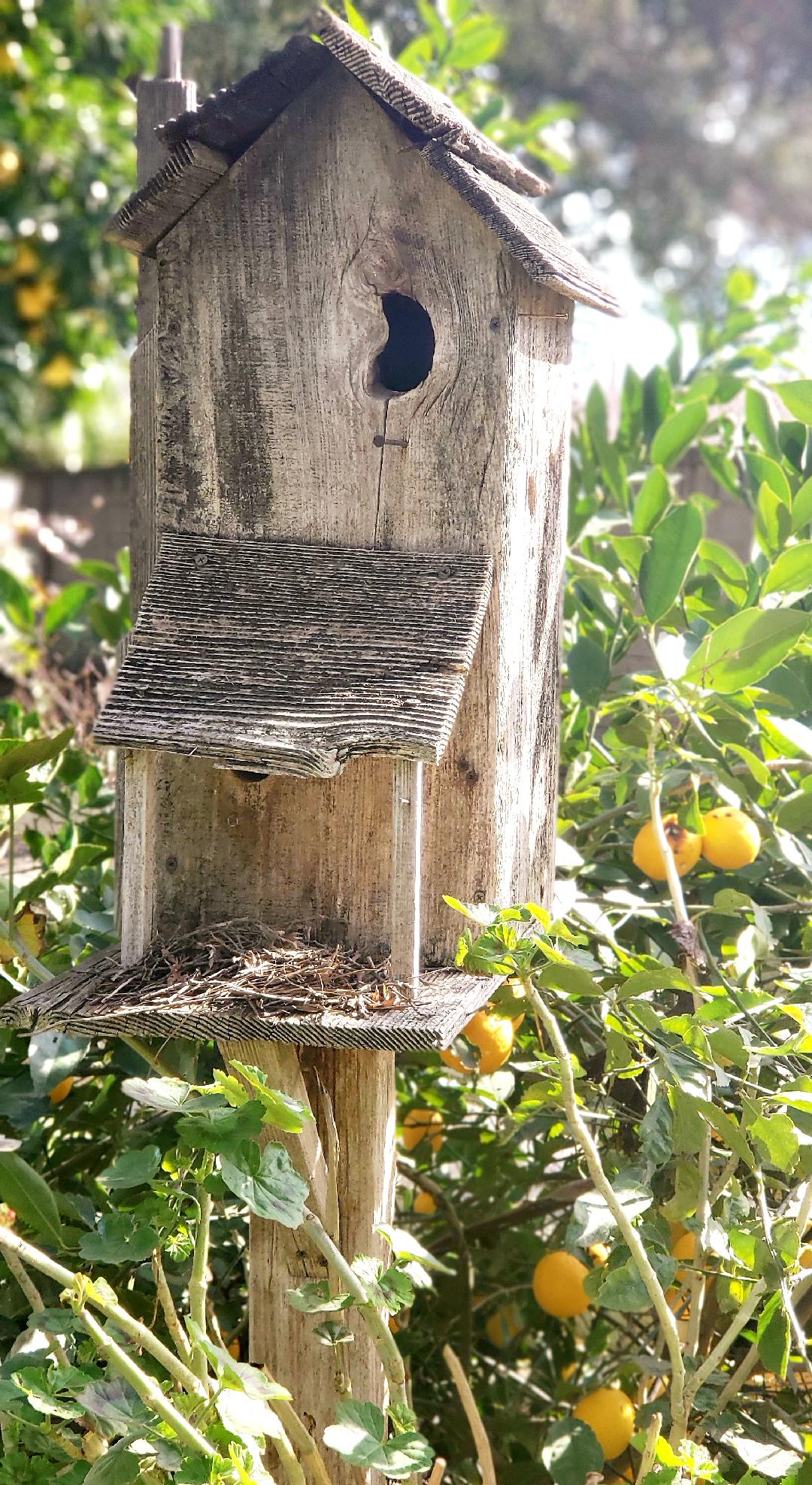 Makes sense, huh?
It also can be the base of other wonderful cocktails like lemon martinis, or even poured into a glass over ice with carbonated water and a sliced lemon garnish.  How refreshing!
And another wonderful thing about it is it's so easy to make.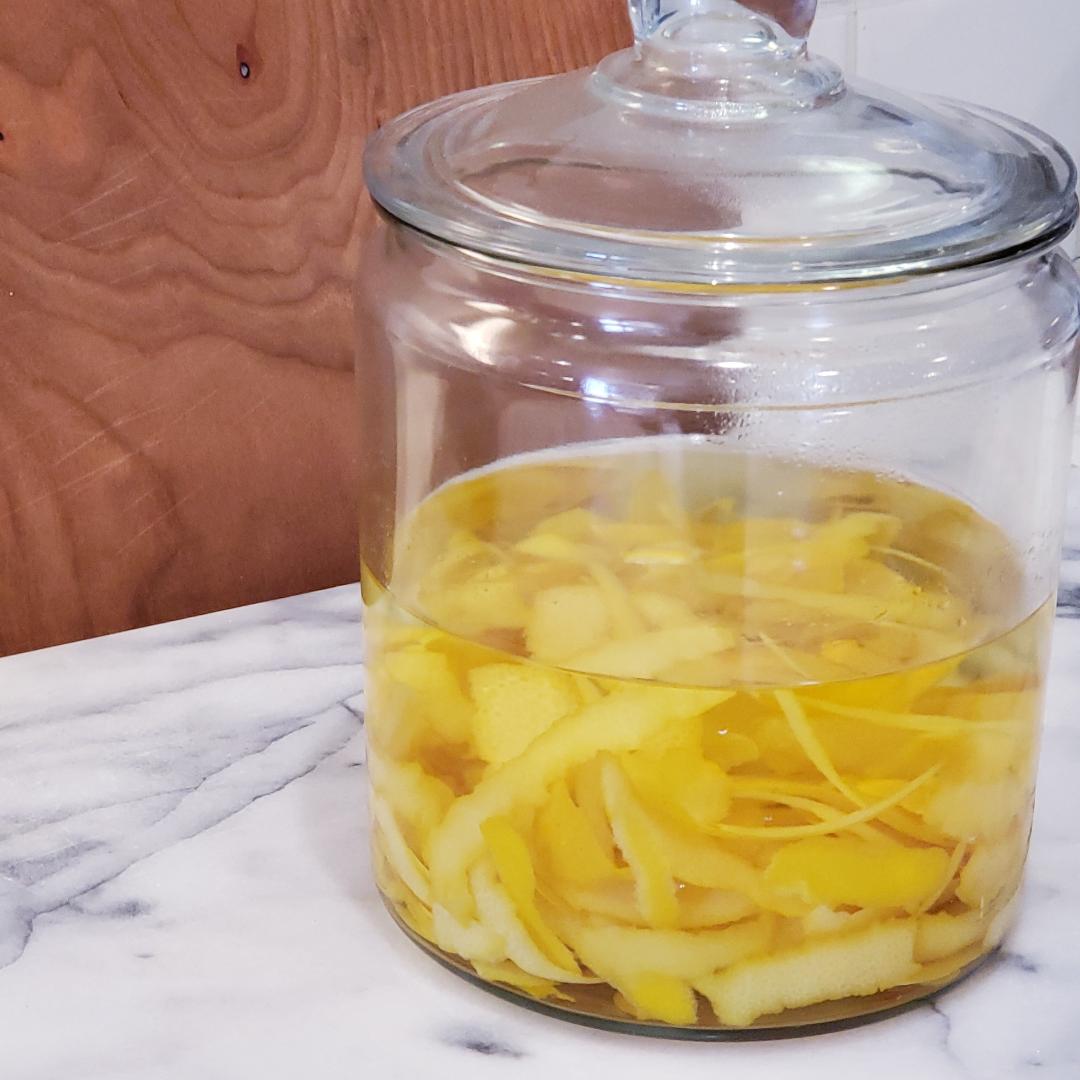 First of all you need the peel of the lemon and good strong vodka.  You just peel the lemon without the white pith part which is too bitter and will ruin your drink.  I like to take a peeler and gently and very thin peel it.
Then you place it into a glass container, I used one that could be used for a sugar or flour canister.  Next you place the lemon peels inside and pour a 750 ml of vodka over it.  Now, you just let it set for three weeks on the counter.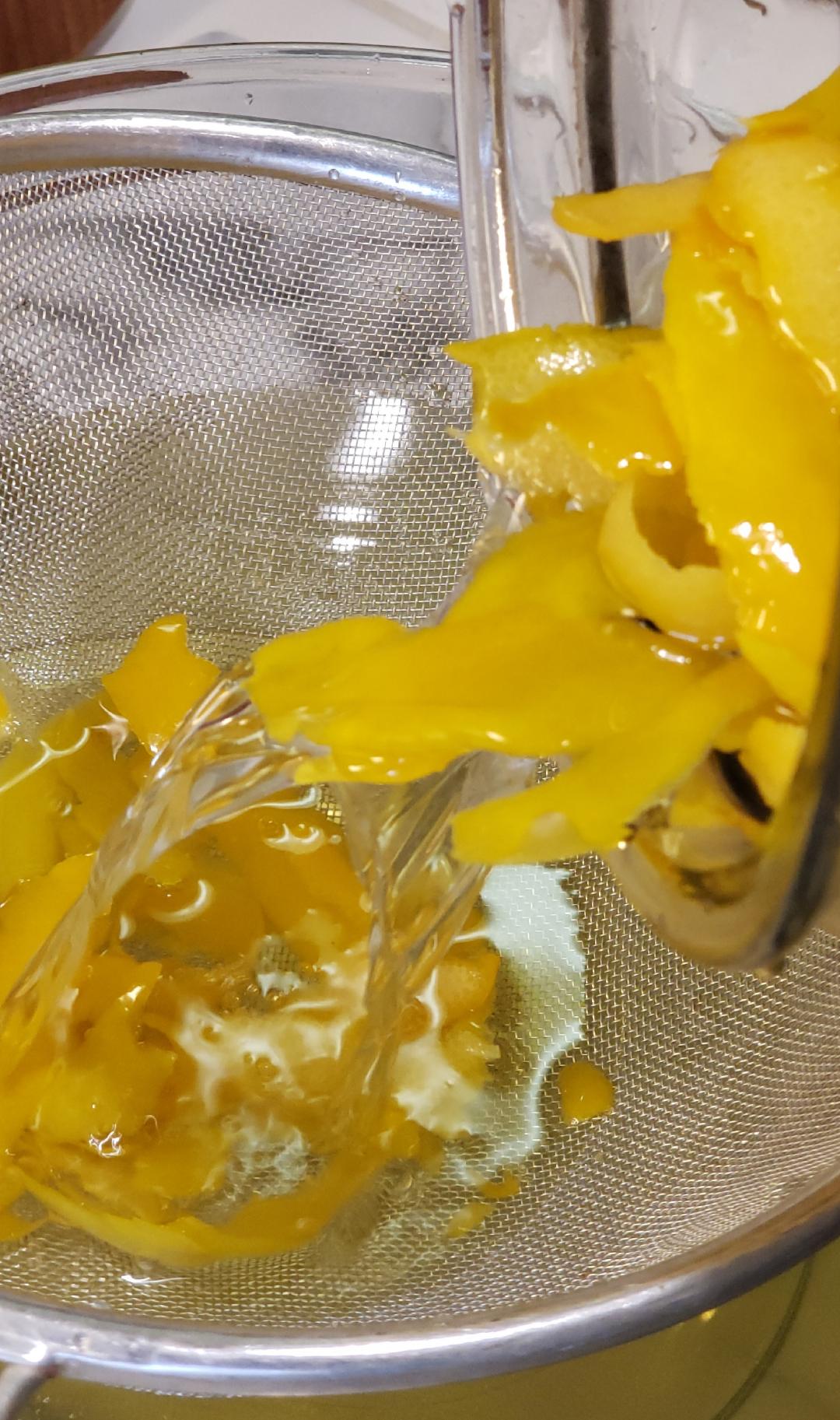 No need to worry about it spoiling, the alcohol prevents that from happening.  Like my Homemade Vanilla Extract, you are basically making an extract again, but this time a lemon one.
After this, you make a lemon simple syrup which is just equal amounts of sugar and water brought to a simmer just like my orange syrup I use for making Orange Mochas. Then you add some more fresh lemon peels and simmering it all for another 5 minutes while stirring constantly.  Then you take it off the burner to cool.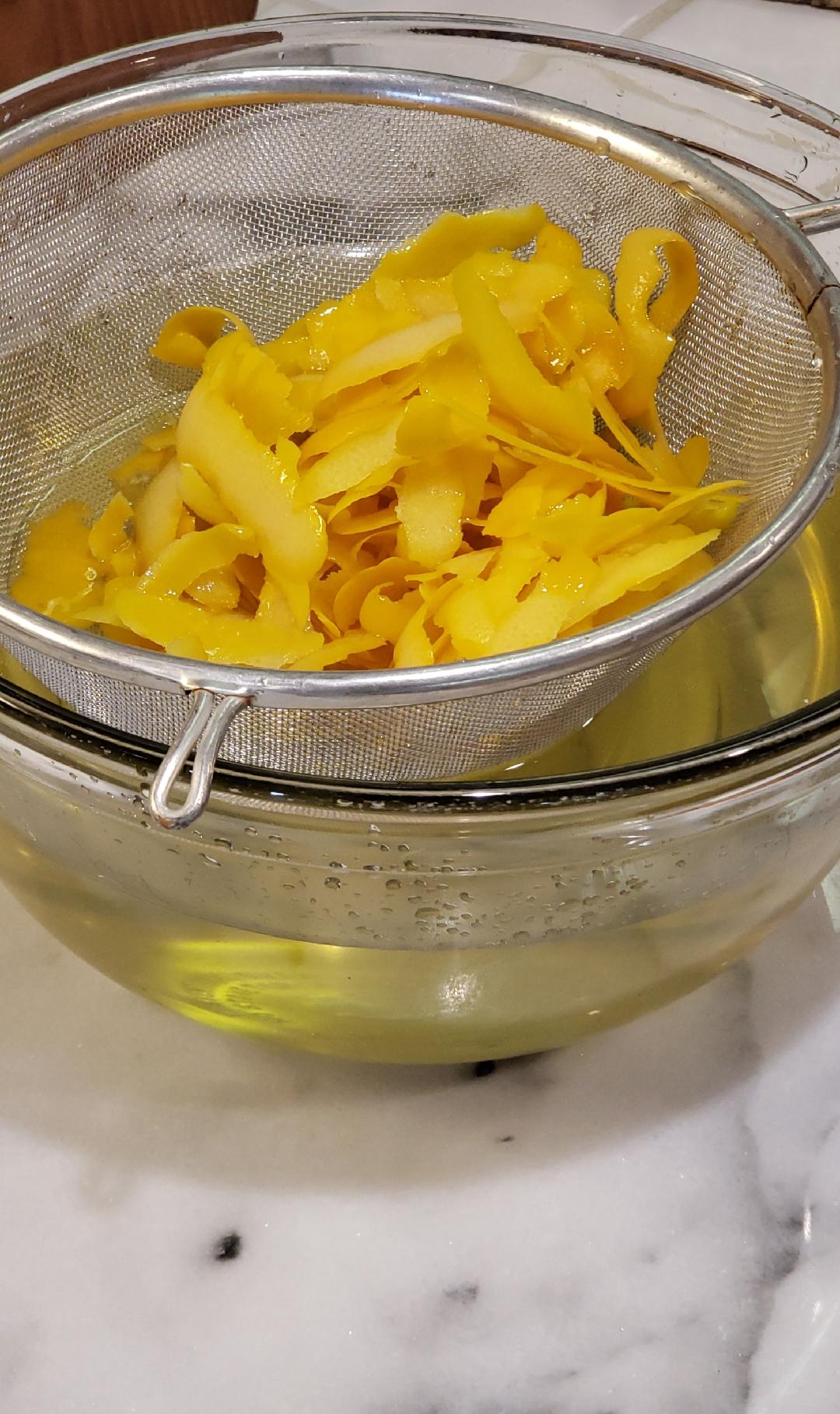 Once cooled you pour it into a bowl and strain the lemon peels.  Then pour the lemon infused vodka into the same bowl while straining all of its peels as well.
Now just give it a stir mixing the lemon vodka and lemon syrup together.
You then pour it through a funnel into pretty bottles to store in the refrigerator.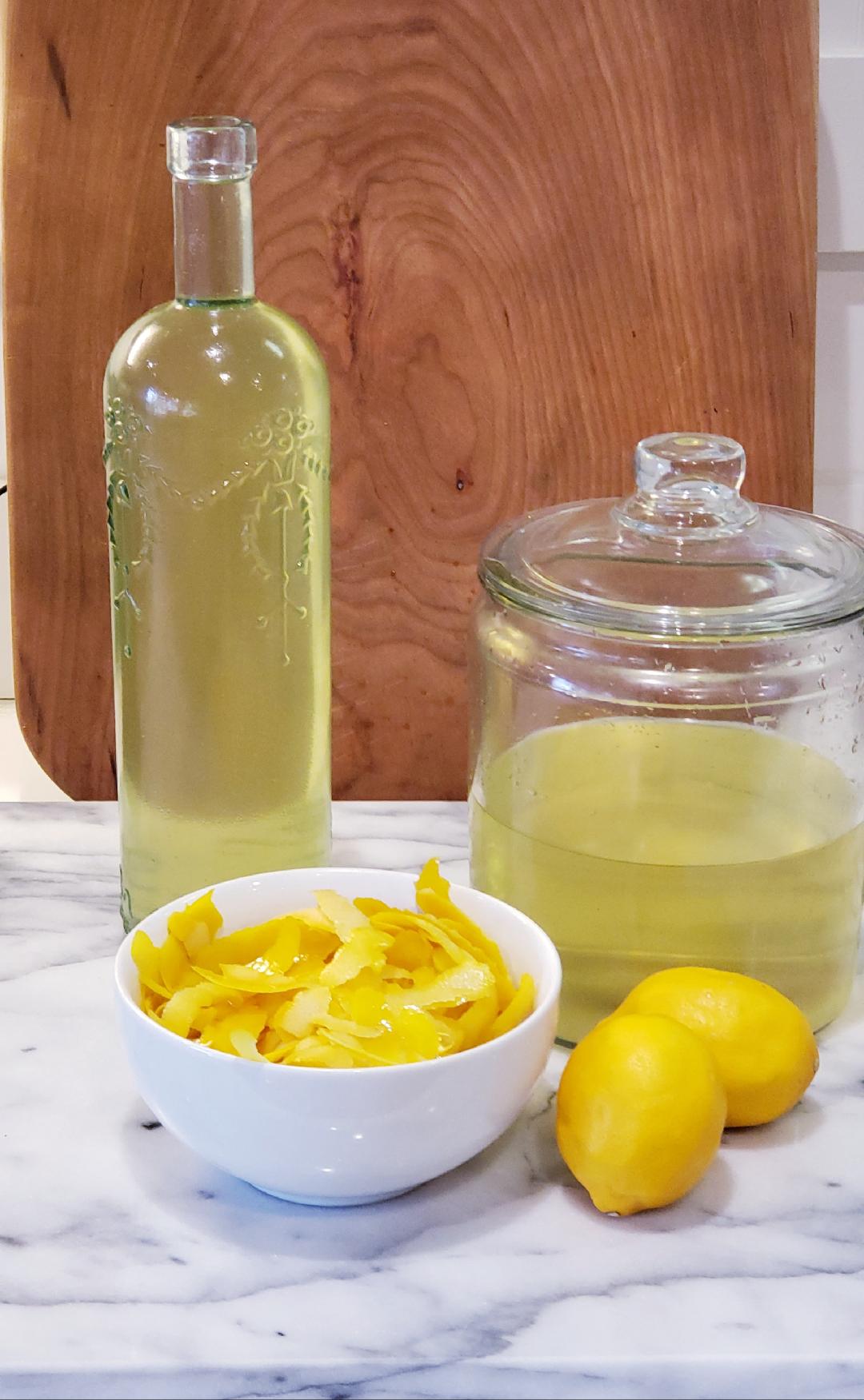 I got these cute bottles here and I love how beautiful it looks filled with this liquid sunshiny stuff!
Now you're ready for your next family dinner or gathering at your home to share this as a lovely after dinner drink, where your guests will appreciate this sweet and extraordinary treat!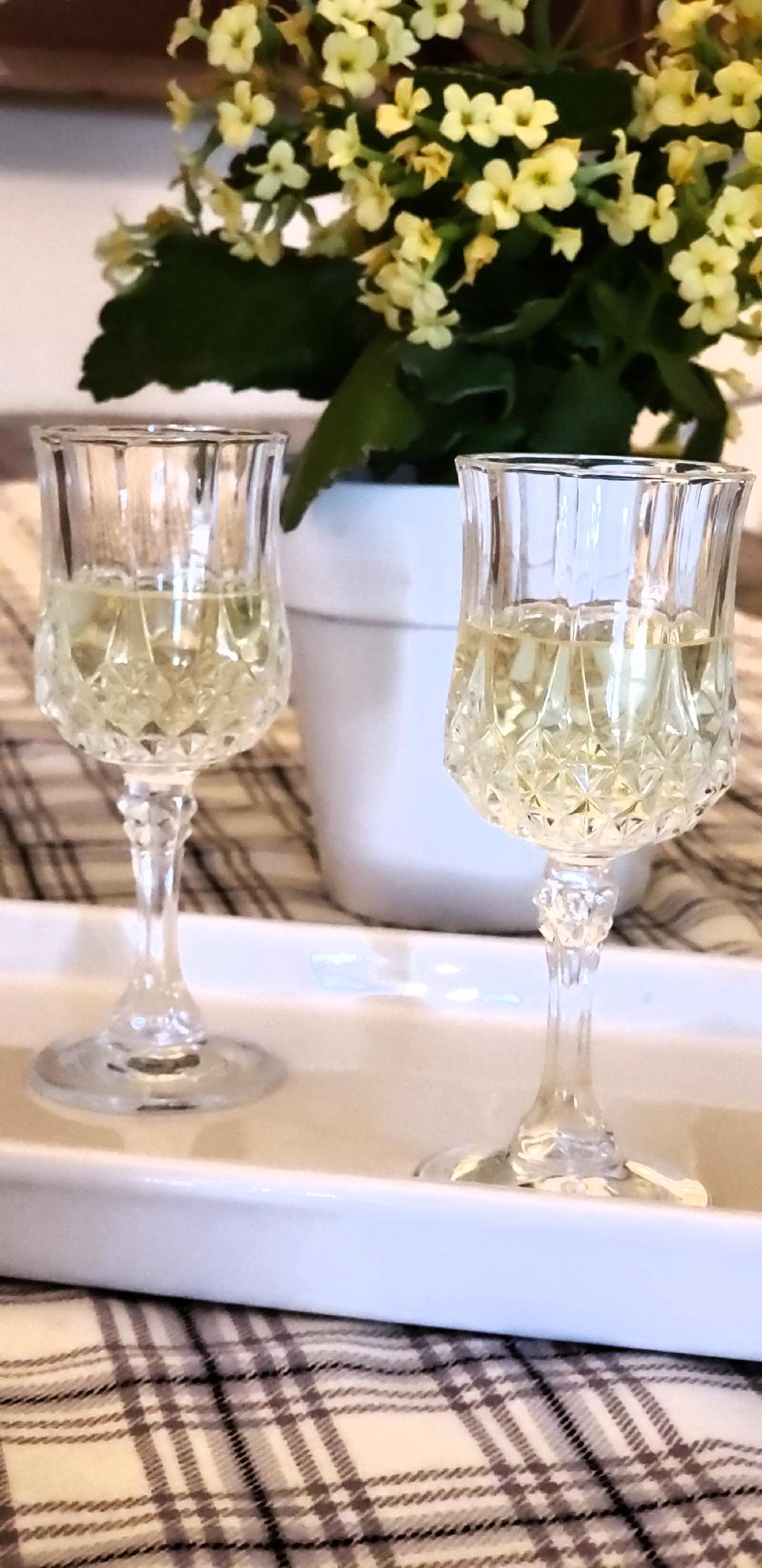 You could also share the love and give it as a hostess gift when you're invited over for a dinner party.
Either way, I hope you try this super easy and very fun recipe to make and enjoy a taste of Italy, or is it California, or maybe it's just a taste of sunshine to be enjoyed all year long!
XO Jerri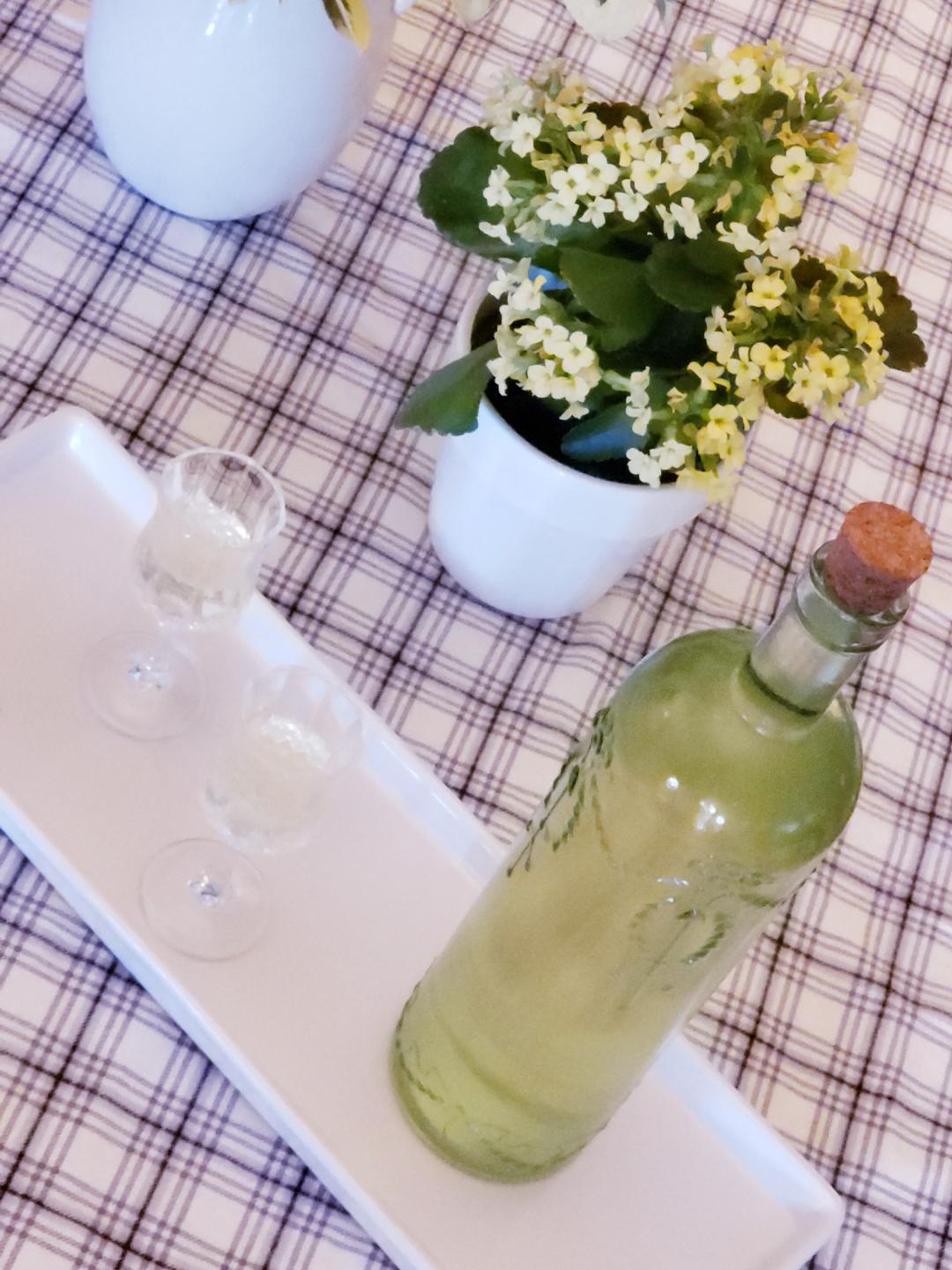 HOMEMADE LIMONCELLO
INGREDIENTS
peels of 9 lemons (without white pith)
1 bottle of vodka 750ml
3 cups water
3 cups sugar
peels of 3 lemons
DIRECTIONS
Peel 9 lemons very carefully not to include the white pith.
Place into a glass canister and pour the vodka over it and cover with lid.
Leave on counter for 3 weeks (21 days)
On the 21st day, make a lemon simple syrup by mixing 3 cups water and sugar in a sauce pan.
Bring to boil then add the peels of 3 lemons (without pith) and reduce heat.
Simmer for five minutes.
Take off heat and let cool.
Once cool strain out peels and place syrup in bowl.
Strain the peels from lemon vodka and stir together the lemon vodka and syrup together.
Pour through funnel in to pretty bottle, cork, and store in refrigerator.  Serve chilled in small liqueur glasses.