Nothing says fall like an outside bonfire in your very own fire pit!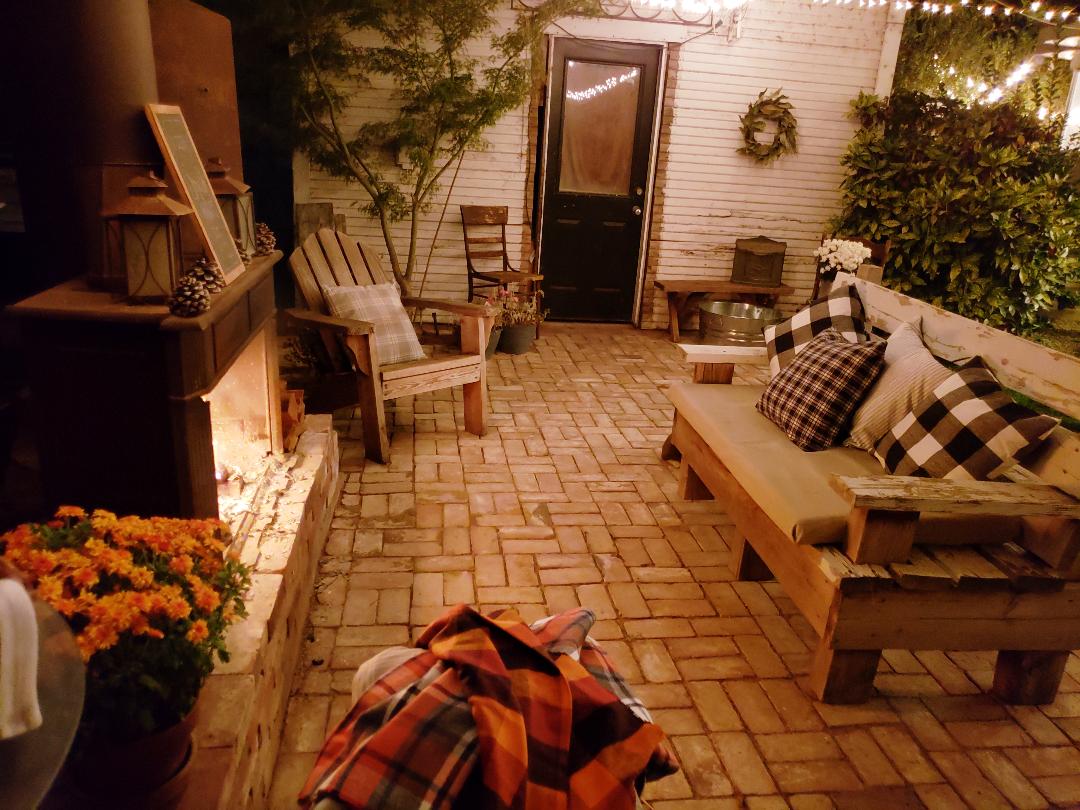 If you don't have one, of course you can purchase any type of style, or you can make one by digging up a circular section on your back yard lawn to expose the dirt.
Lay some gravel down and line the outside edge with larger rocks.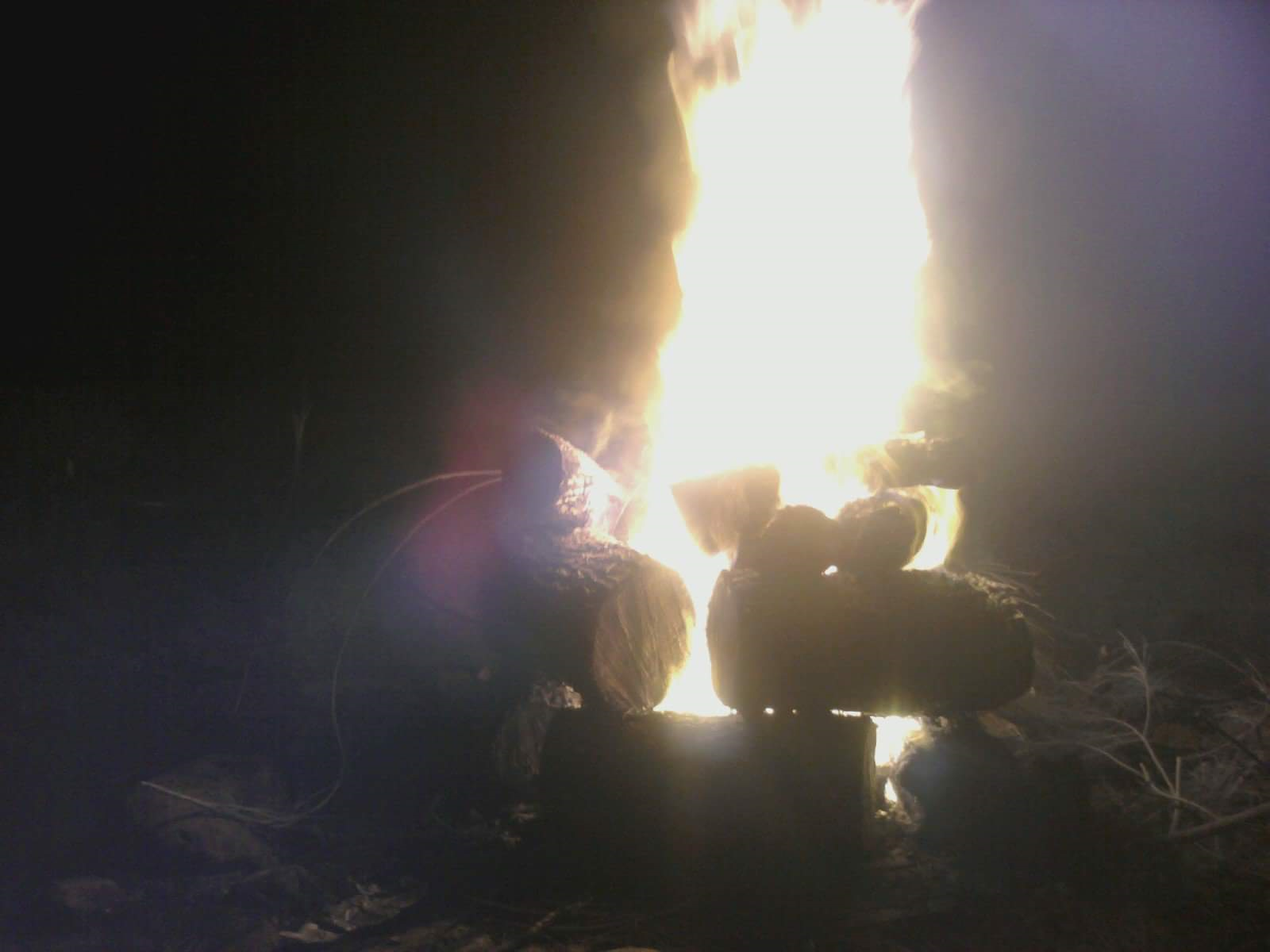 This makes a great fire pit especially if you want to create a large sized one because it's so easy and inexpensive to create.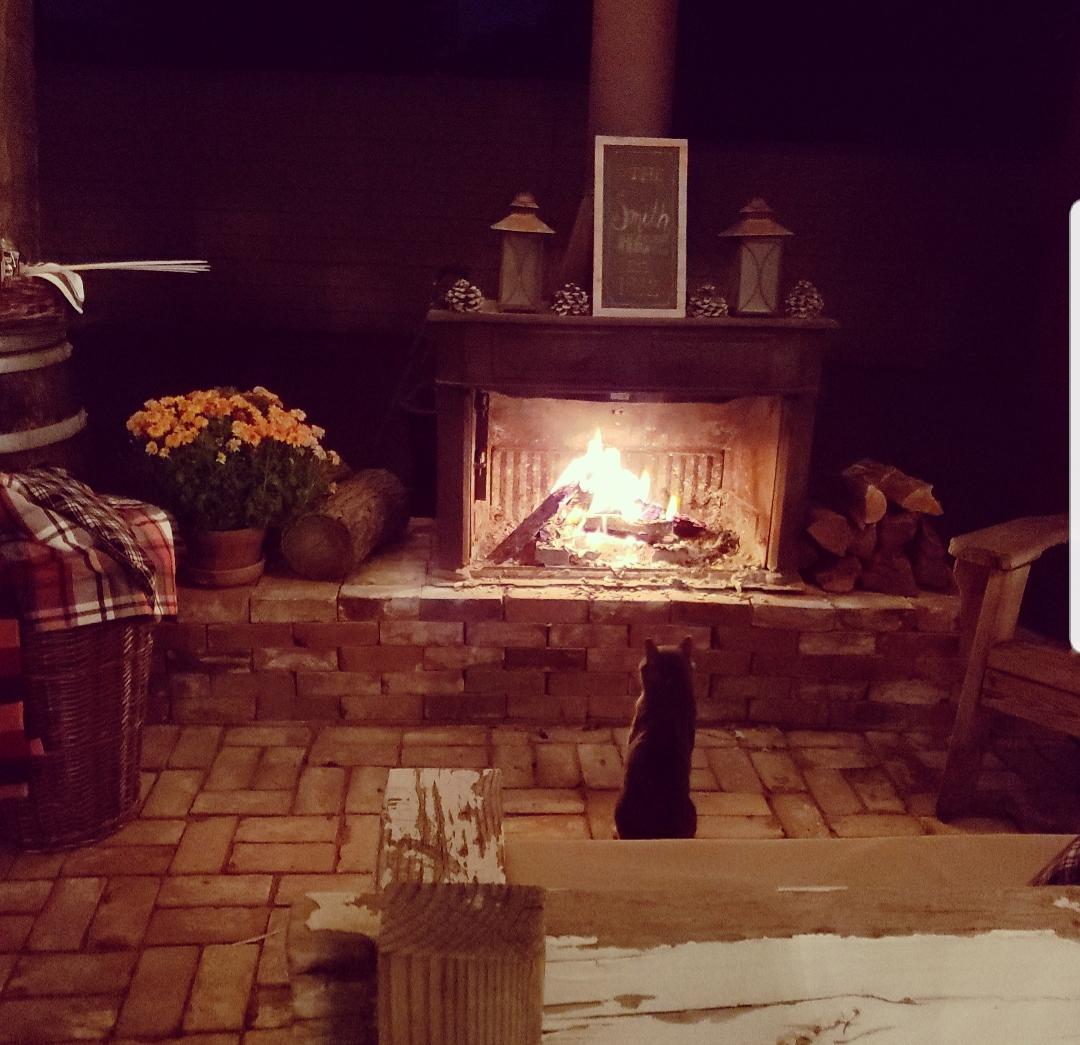 This is just the kind we had while our boys were growing up but then we found this old antique rusty looking thing on the side of the road and being the true thrifters that we are (or is it scavengers) we were all about that and created this cute little outdoor fire place gathering.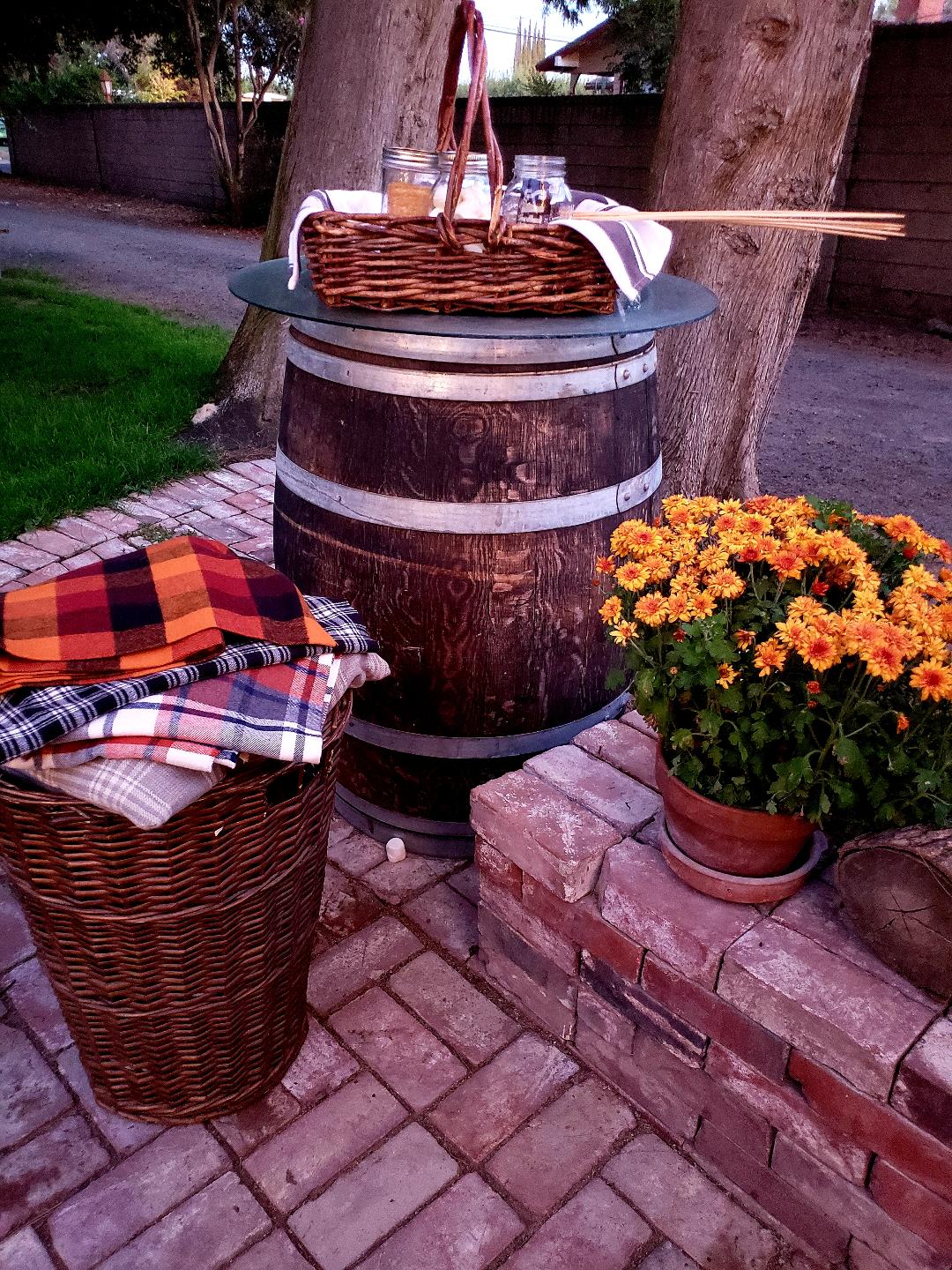 However you create it, please do because it's wonderful to gather friends and family together to roast marshmallows and make smores for such a fun time.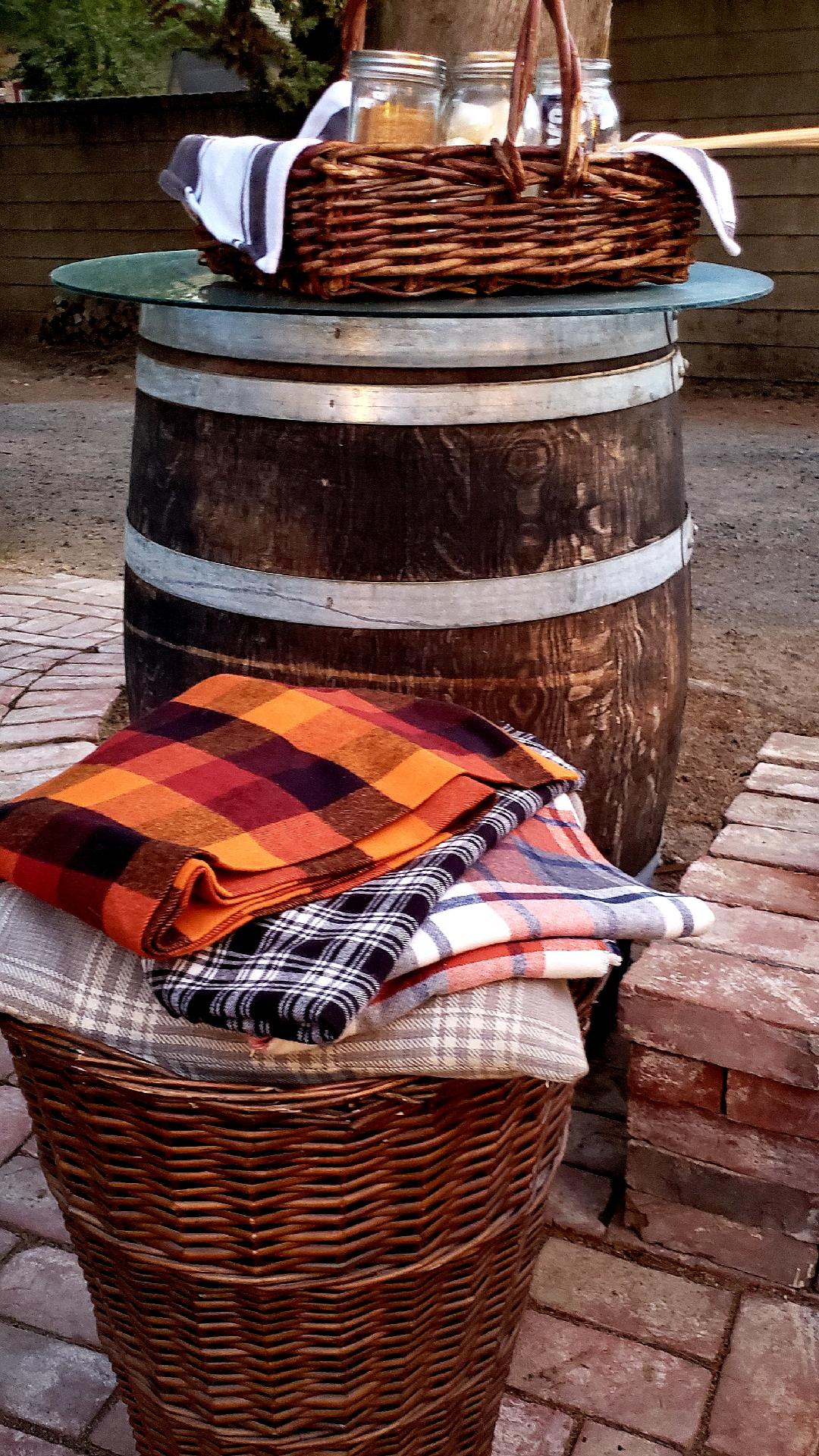 It's reminiscent of summer vacations where we all did similar things by the campfire but it's so much more convenient and cozy to warm yourselves by your own glowing embers of your home's outdoor hearth.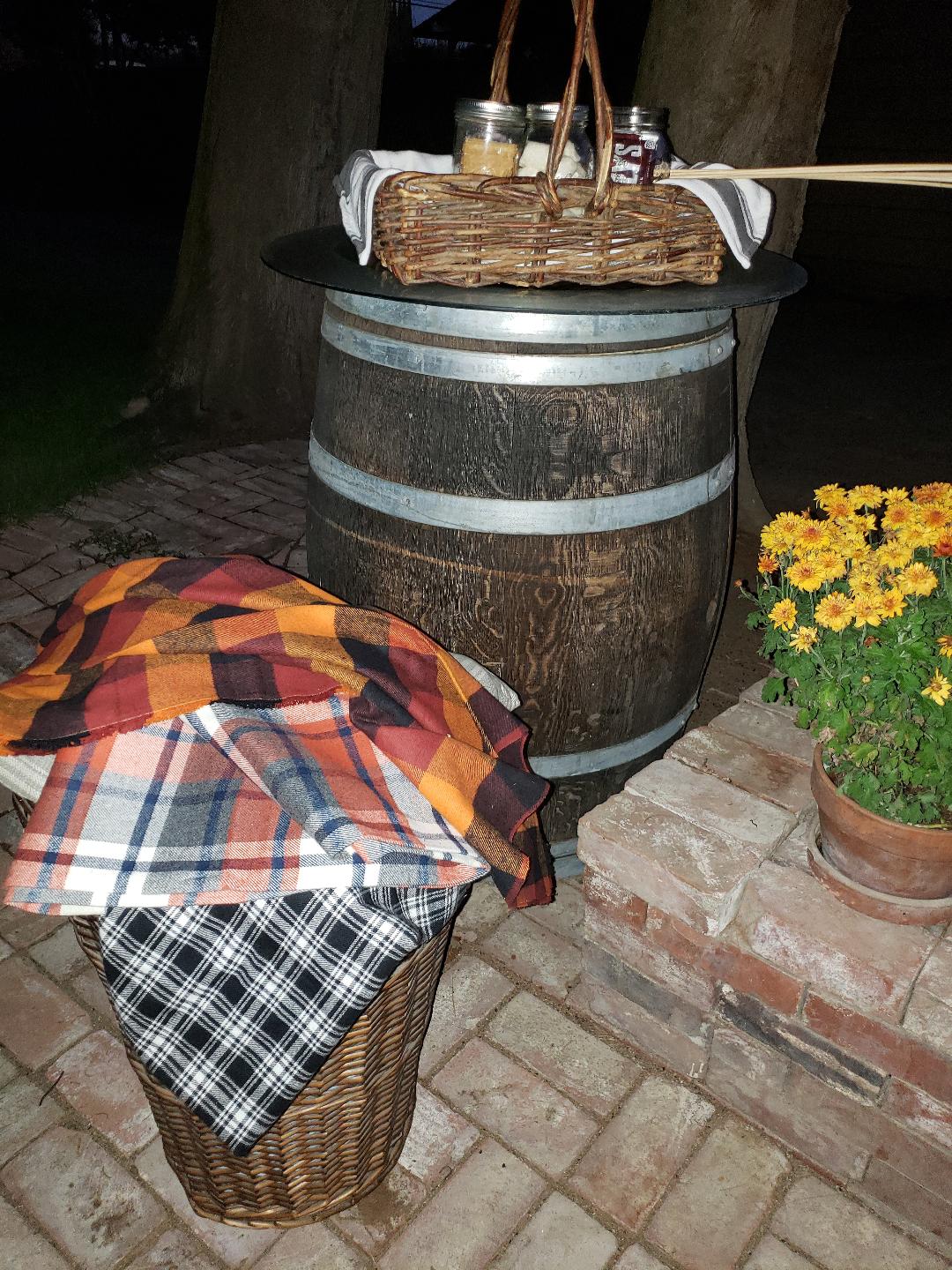 It's not too early to start this fun night-time activity either!
Even though during the early fall, in many places, the temperature hasn't quite cooled down to what we might expect fall weather to be.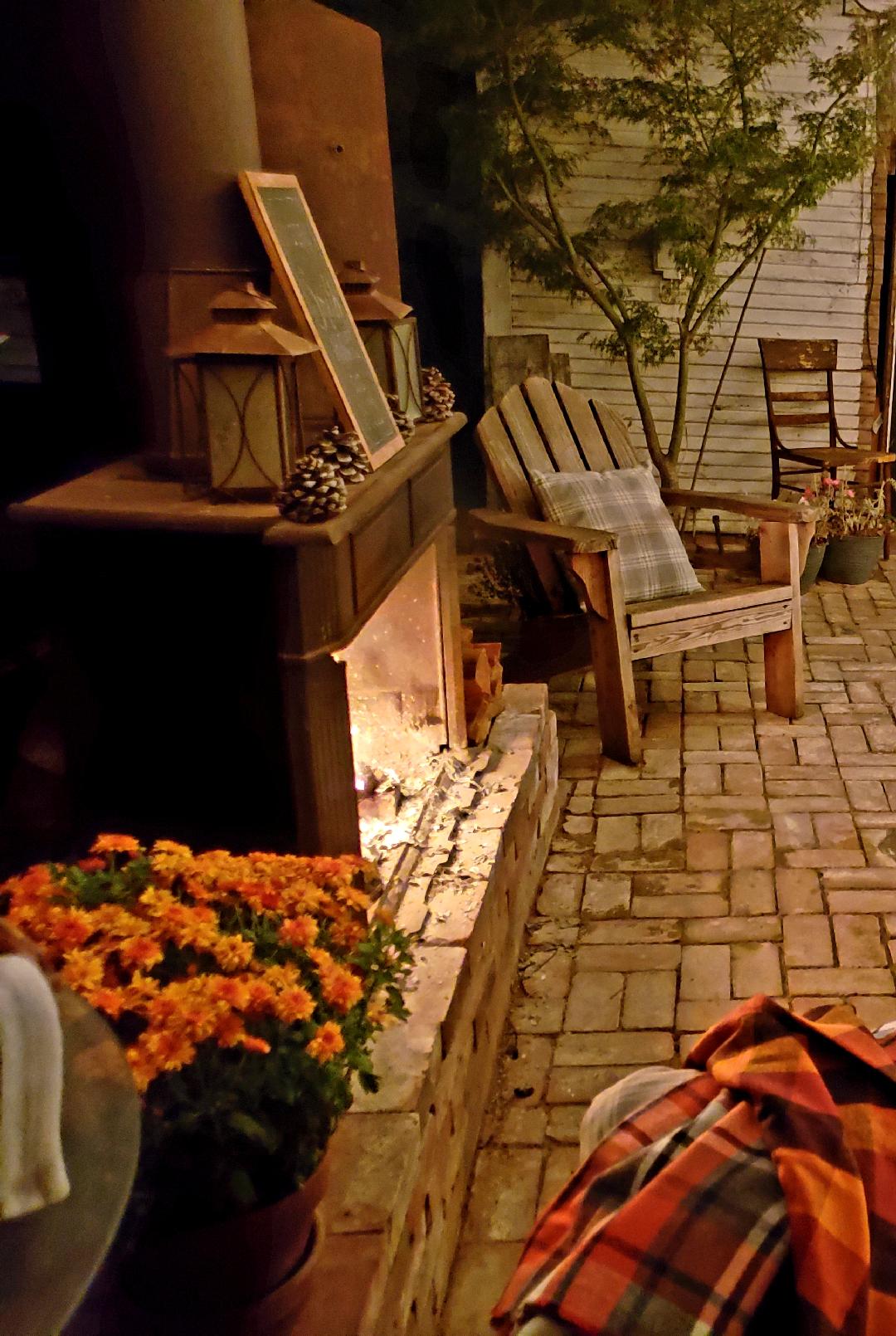 No worries because by sunset, it really has cooled down enough to warrant a fire to take the light chill off and start the seasonal fall fun.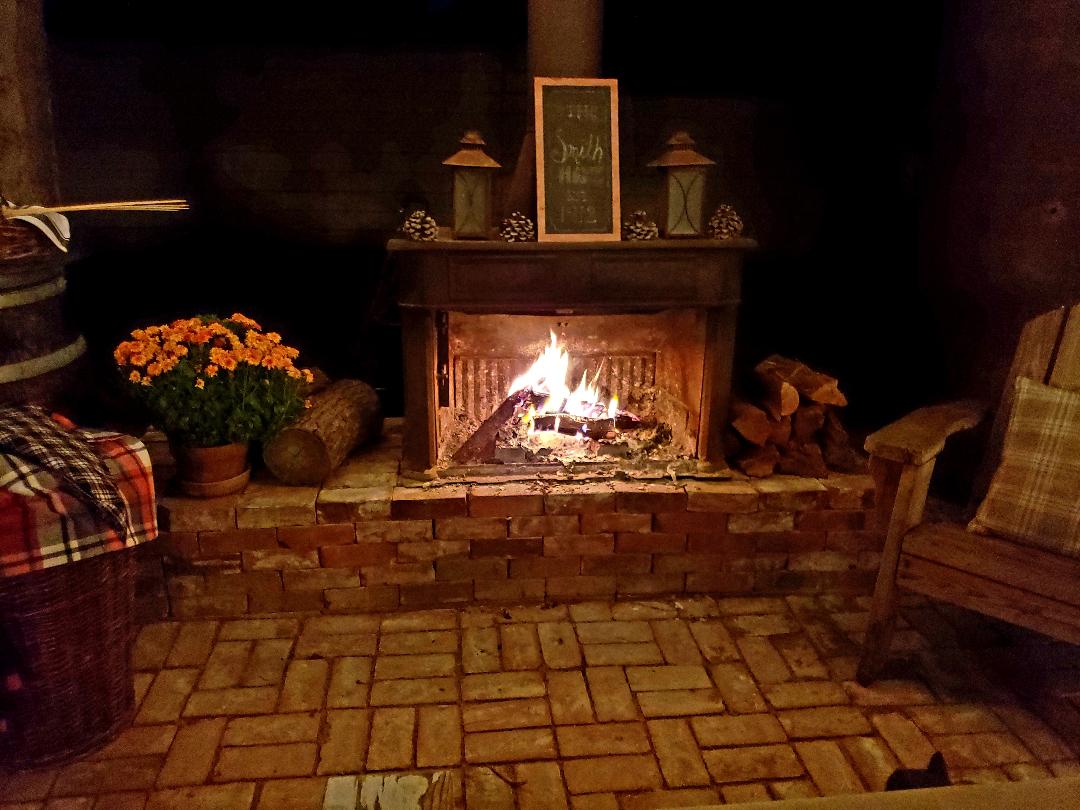 And besides fall is the perfect time for the outdoor fire pit experience because summer evenings can  be too hot, winter evenings can get too cold…. well fall, my friends, seems to be just right!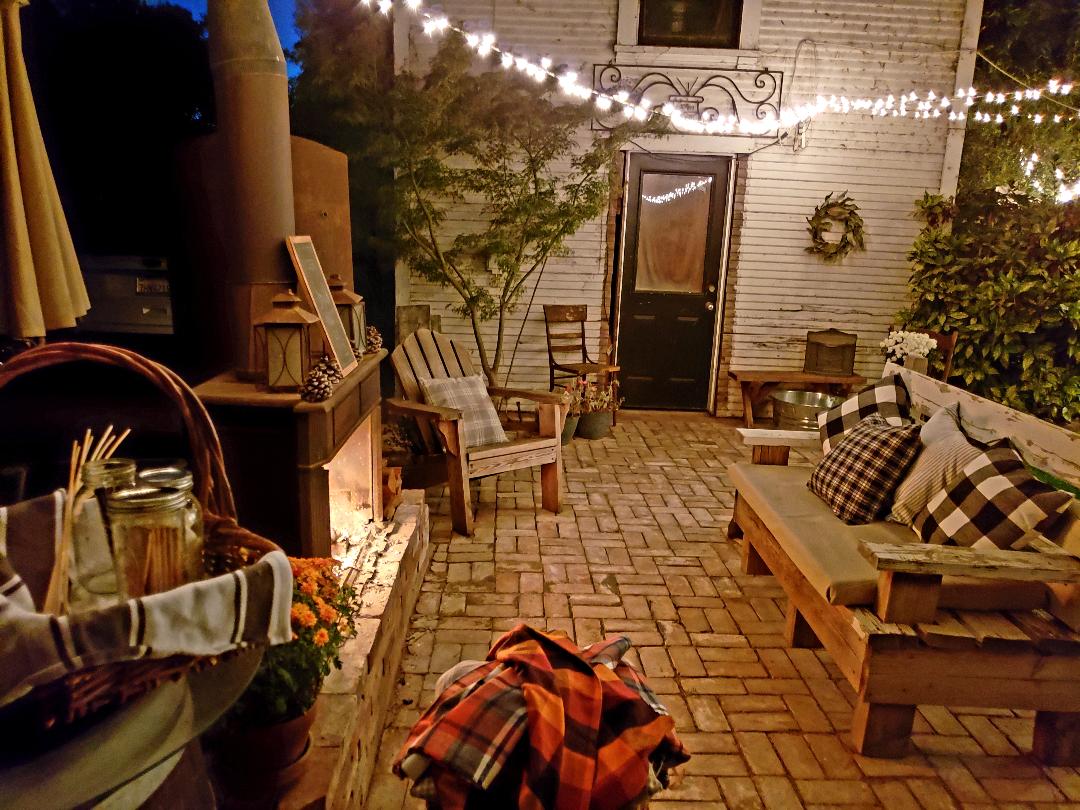 But don't just sit there, wrap a cozy flannel blanket around your shoulders and offer one to your guests.
You'll have them handy because you've been preparing for just this moment when you did a little sewing project and got everything all ready and now they're sitting in a cozy blanket basket.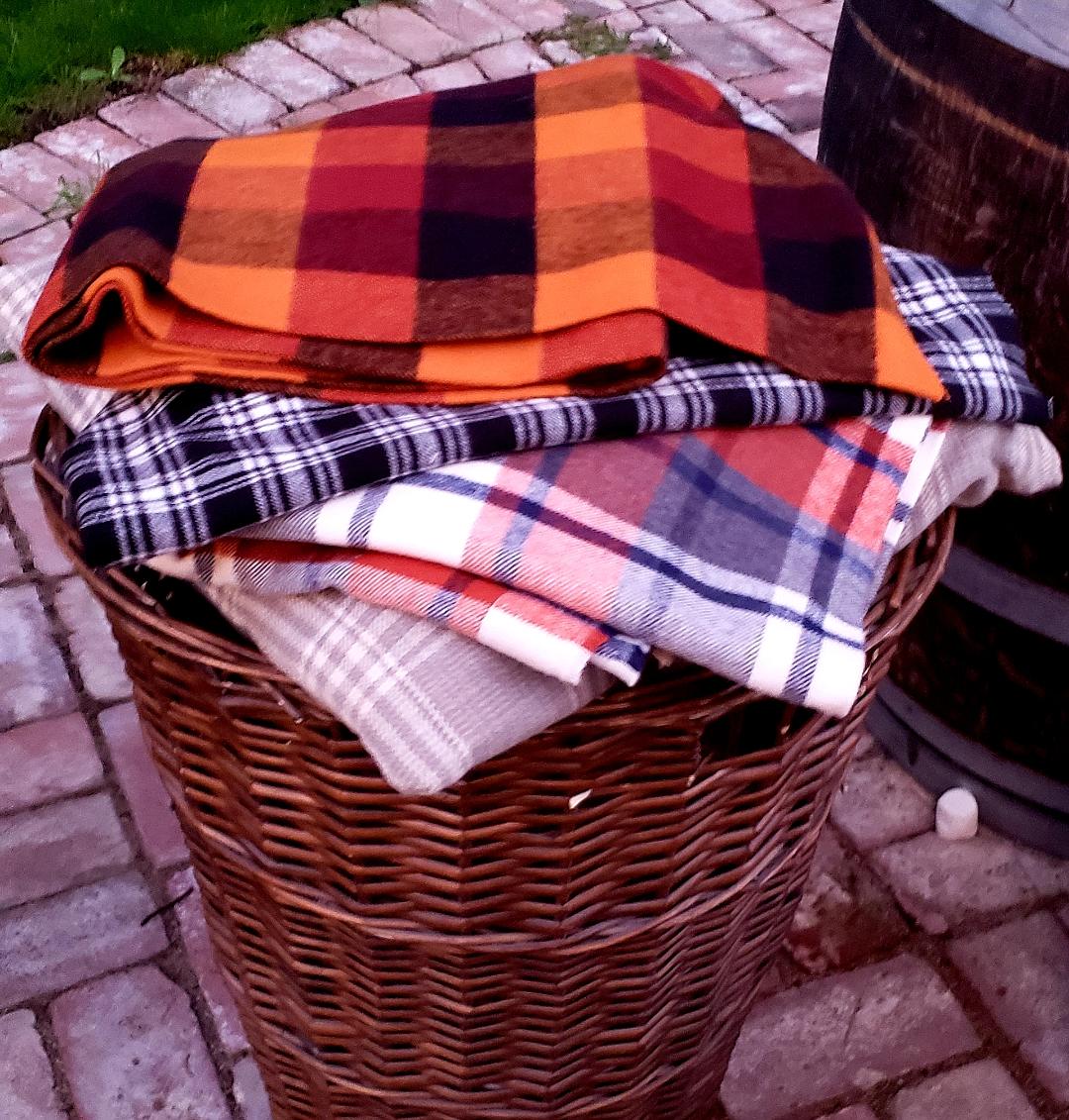 It's not very hard either.  In fact it's soooo easy!
You just go down to your fabric store, pick out a thick flannel material that you like (I love plaids during this time of year), and have them cut it to size (my preference is 1 2/3 yards).
It's already 45 inches wide so it makes a nice rectangular size throw blanket.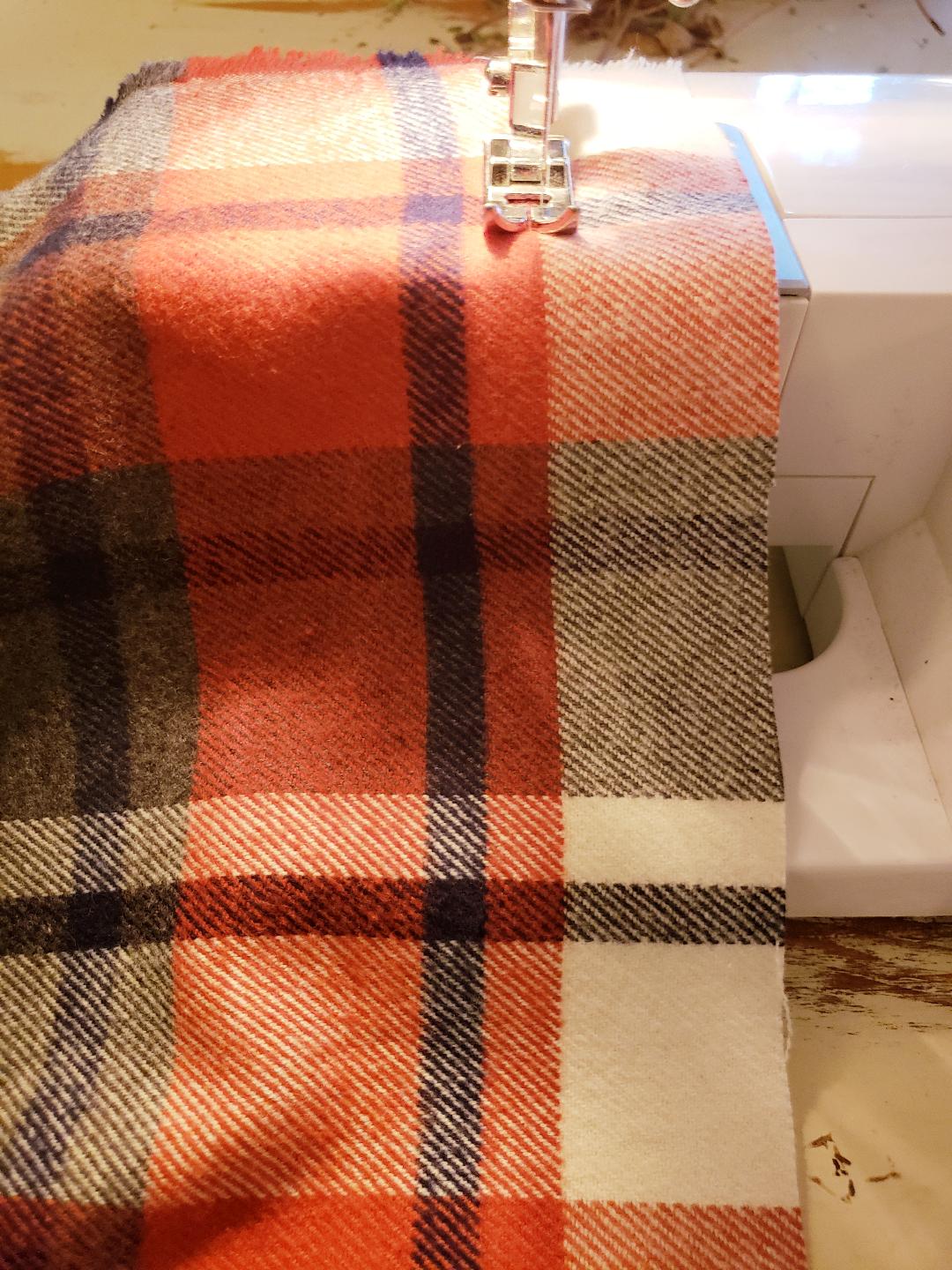 Now take that wonderful fabric home and sew one inch in around the outside edge to keep it from fraying.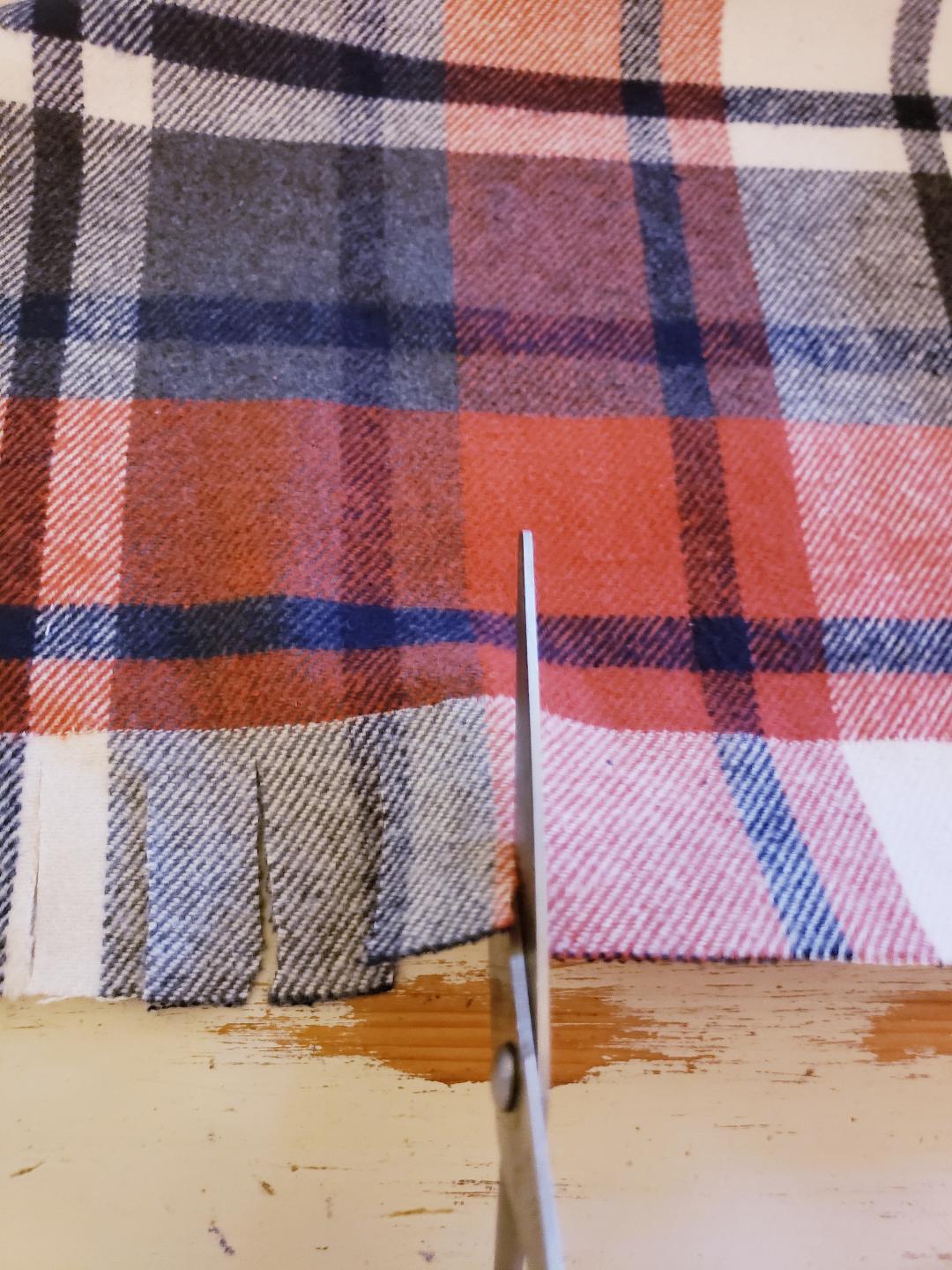 Then if you like, cut little fringes.  It'll look so cute!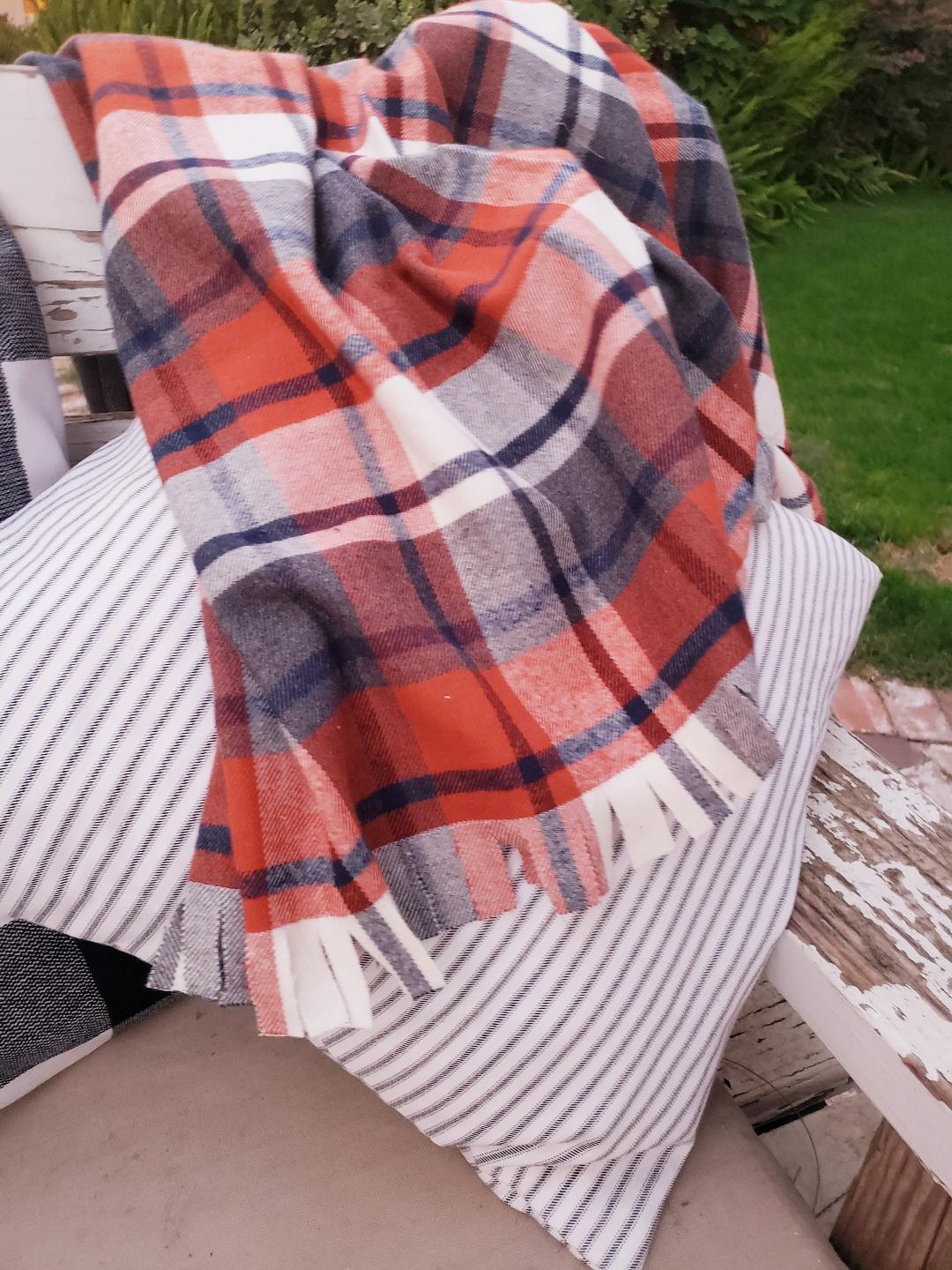 That's it, you're done!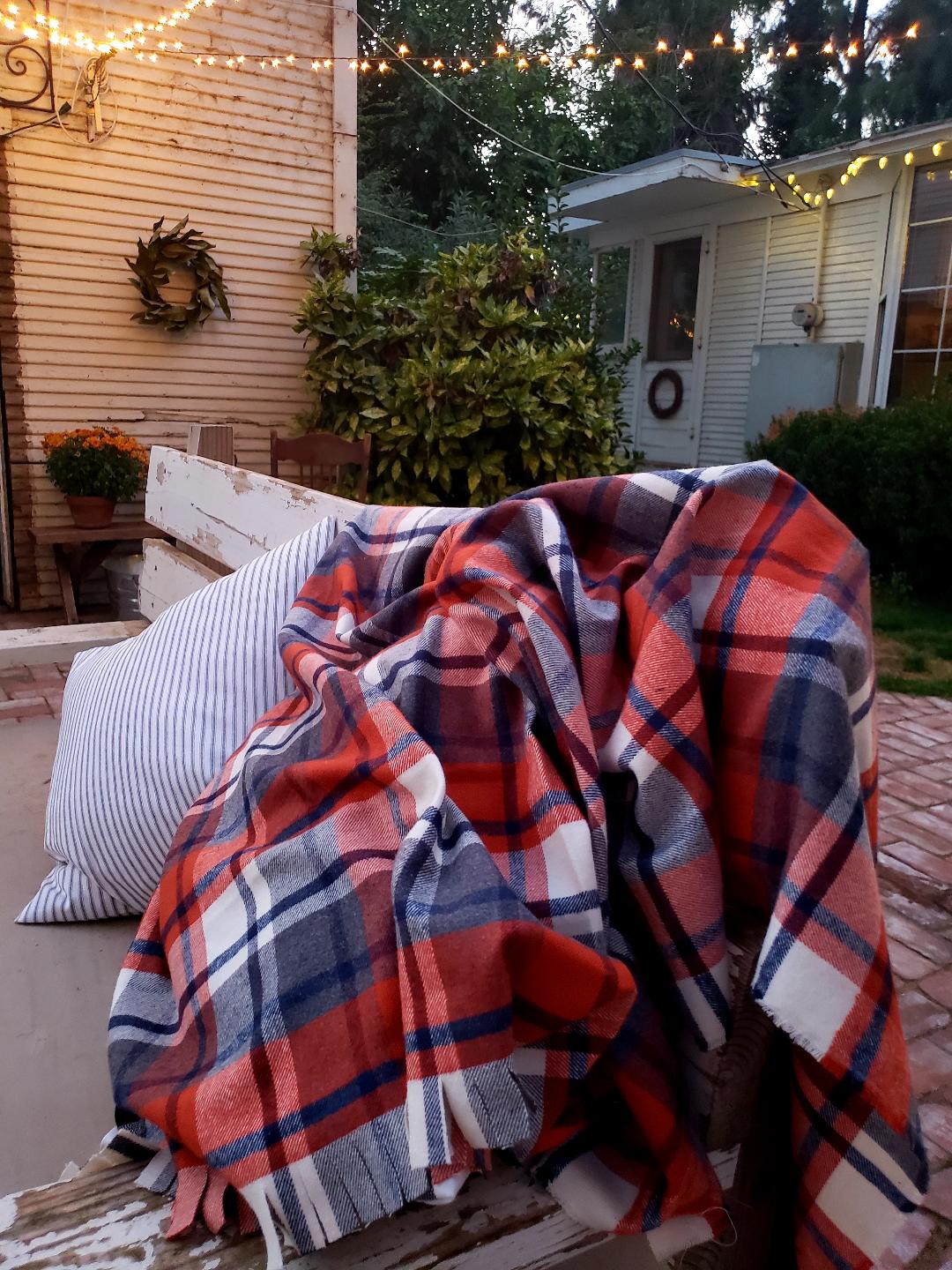 So easy peasy and look how cute it is ready to use when the sun goes down and the firelight glows, under the dim outdoor lighting and the harvest moon.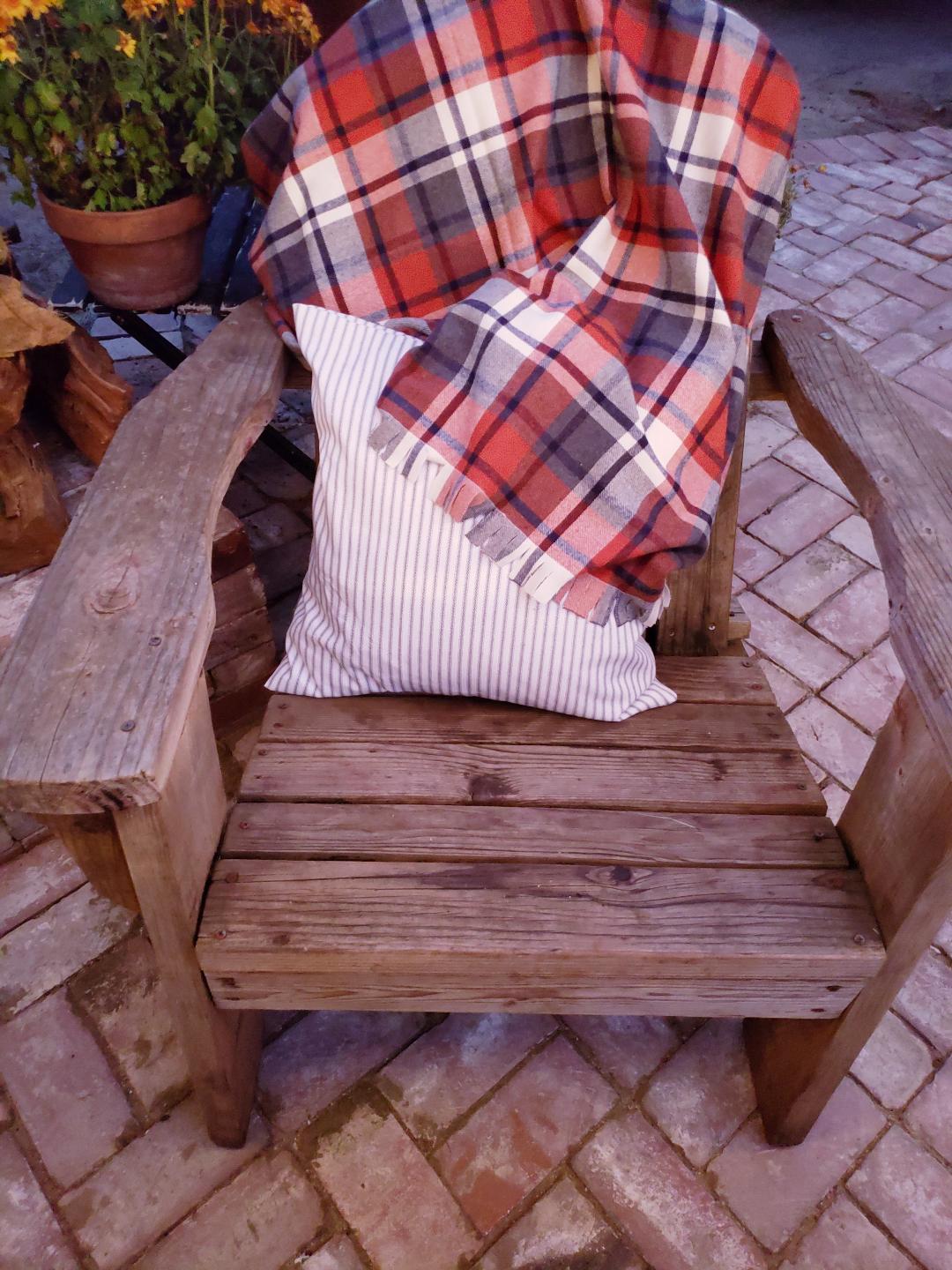 What a night!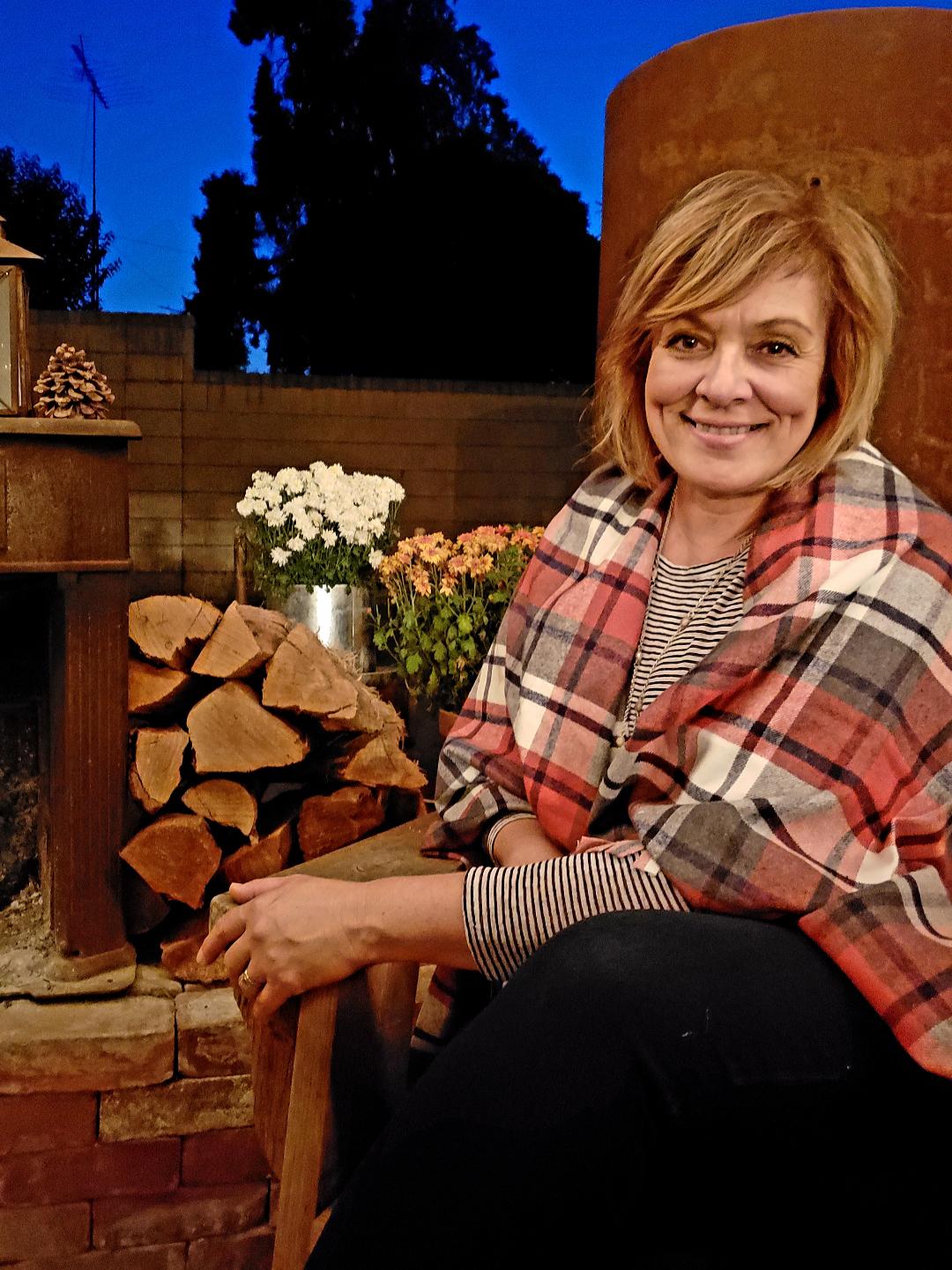 So go out and get that fabric, start your little project, stack them all in a cute basket (it'll be apart of your inside fall decor too, or goodness forget fall, it'll work perfect for winter as well as long as you stick to cute plaid fabrics that could go with both seasons).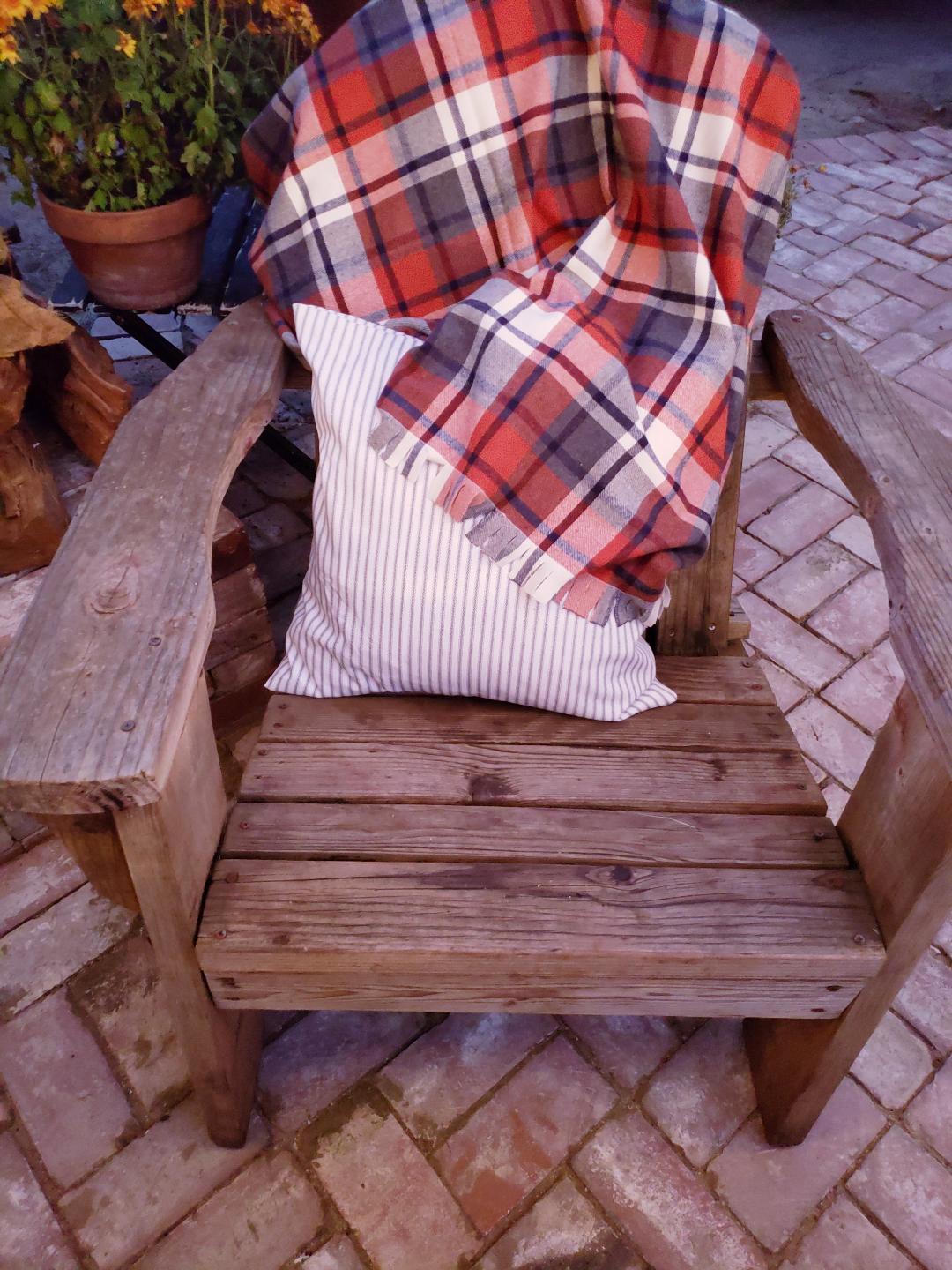 Or better yet, get on it and make a few more for Christmas gifts – that wonderful season will be here before you know it and you won't loose a minute's sleep over what to get because you'll have already made everyone on your list a cozy handmade blanket that they will love and treasure.
XO Jerri