I have to admit something to you.  My husband already knows.  In fact he accuses me of it all the time.
I have a throw pillow fetish.
I do.
It's kinda my thing.  I love me a cozy throw pillow here, or there, just about everywhere.
One is not enough, two, maybe three, even four, yes more.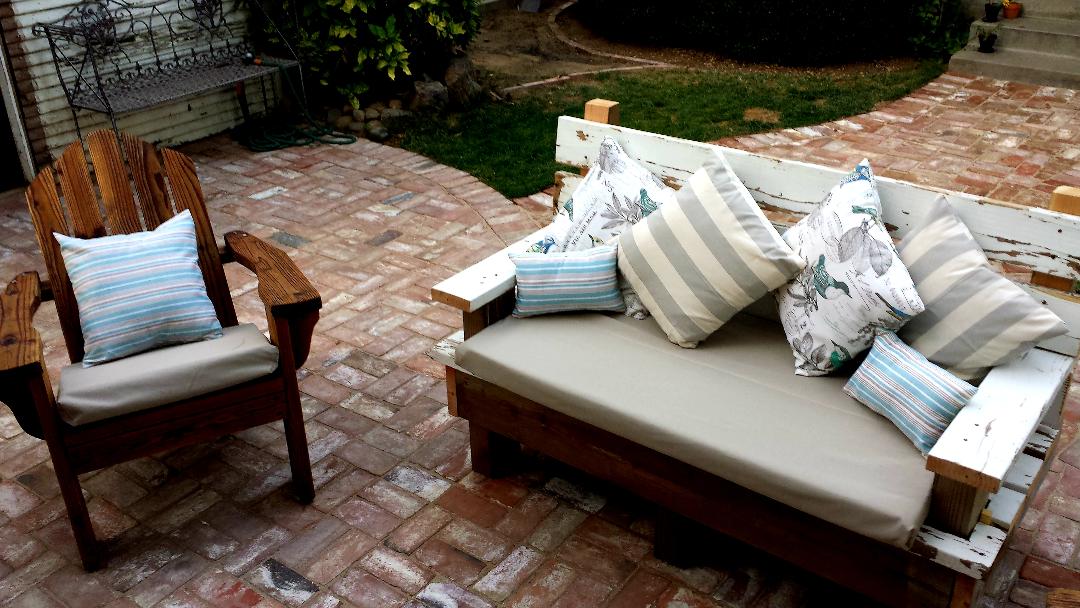 It actually was kind of a problem. I would collect them and change them out with the seasons.  You see, it was such a nice way of redecorating on the cheap.  You can really mix it all up and make everything look fresh and new just by switching out throw pillows.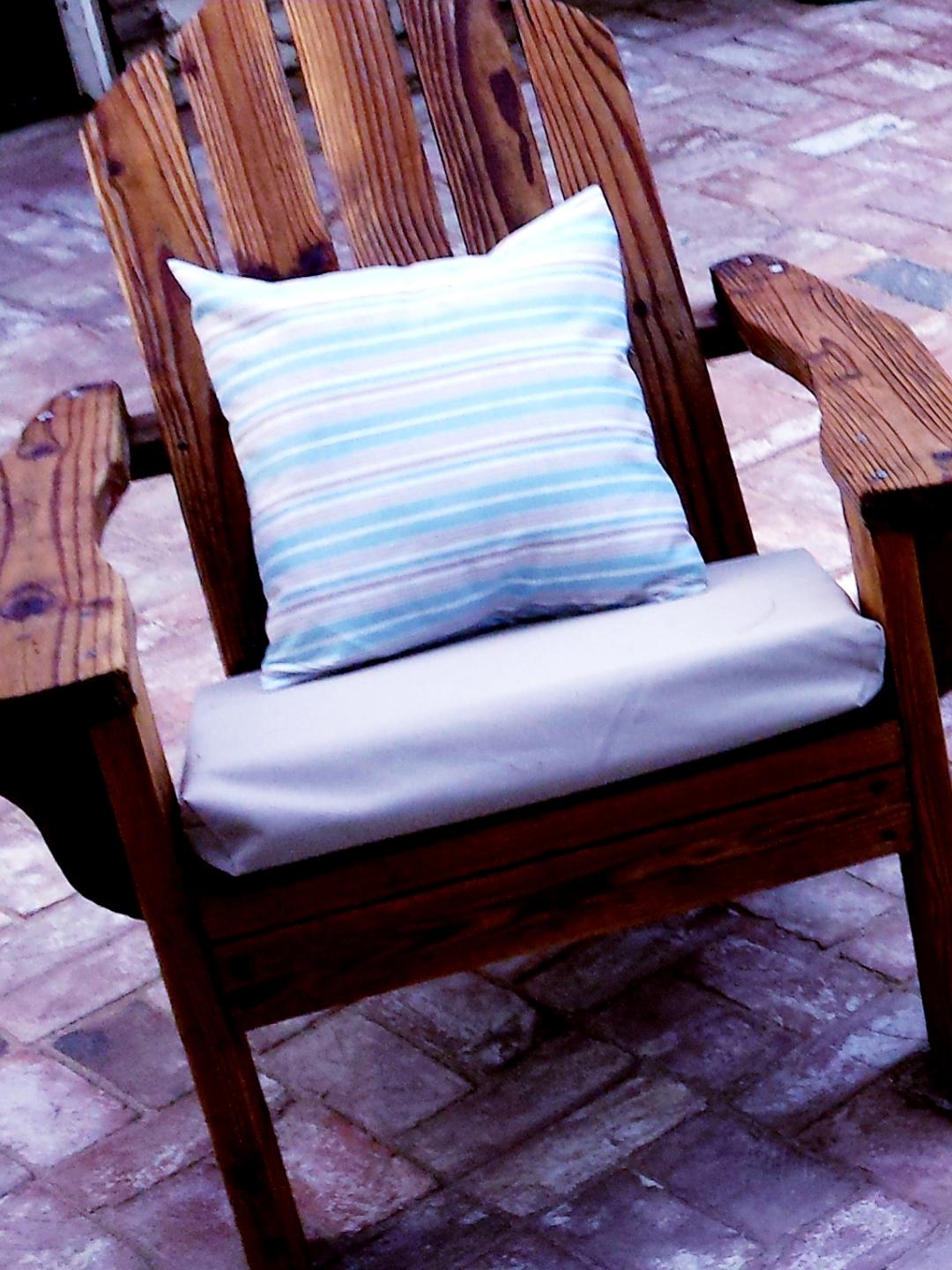 You know, it could get a little expensive if I had decided to buy new furniture all the time, or repaint the walls every other month (what in the world) just to satisfy my need of mixing it up ever so often.
However, by simply buying a fresh new throw pillow, I could achieve a whole new look with such a small investment.
And forget about the house, there's the whole great outdoors for me to "throw-pillow" it up too!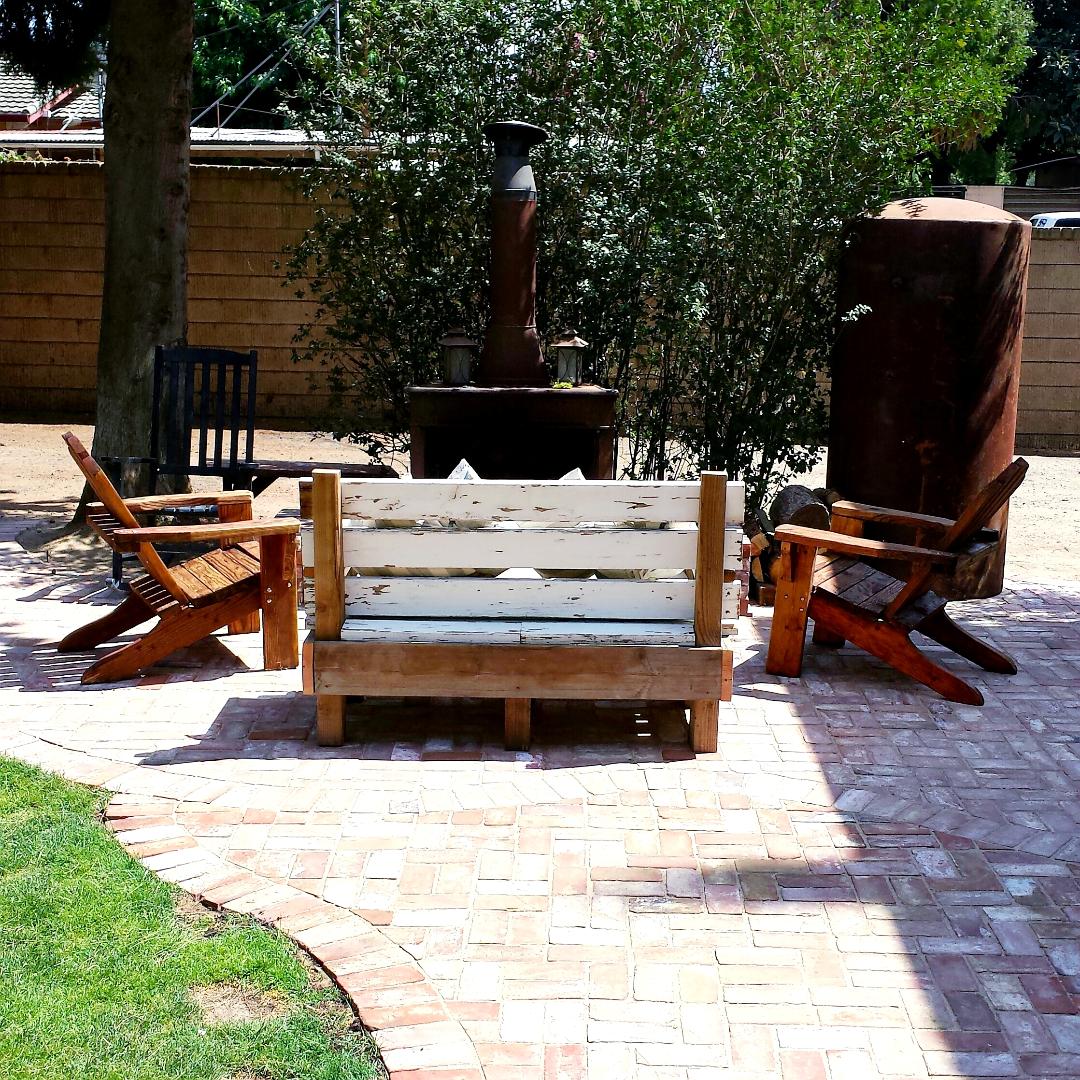 But speaking as the recovering hoarder that I am, the accumulation of my collection had grown to a ridiculous amount.  I had to solve the problem.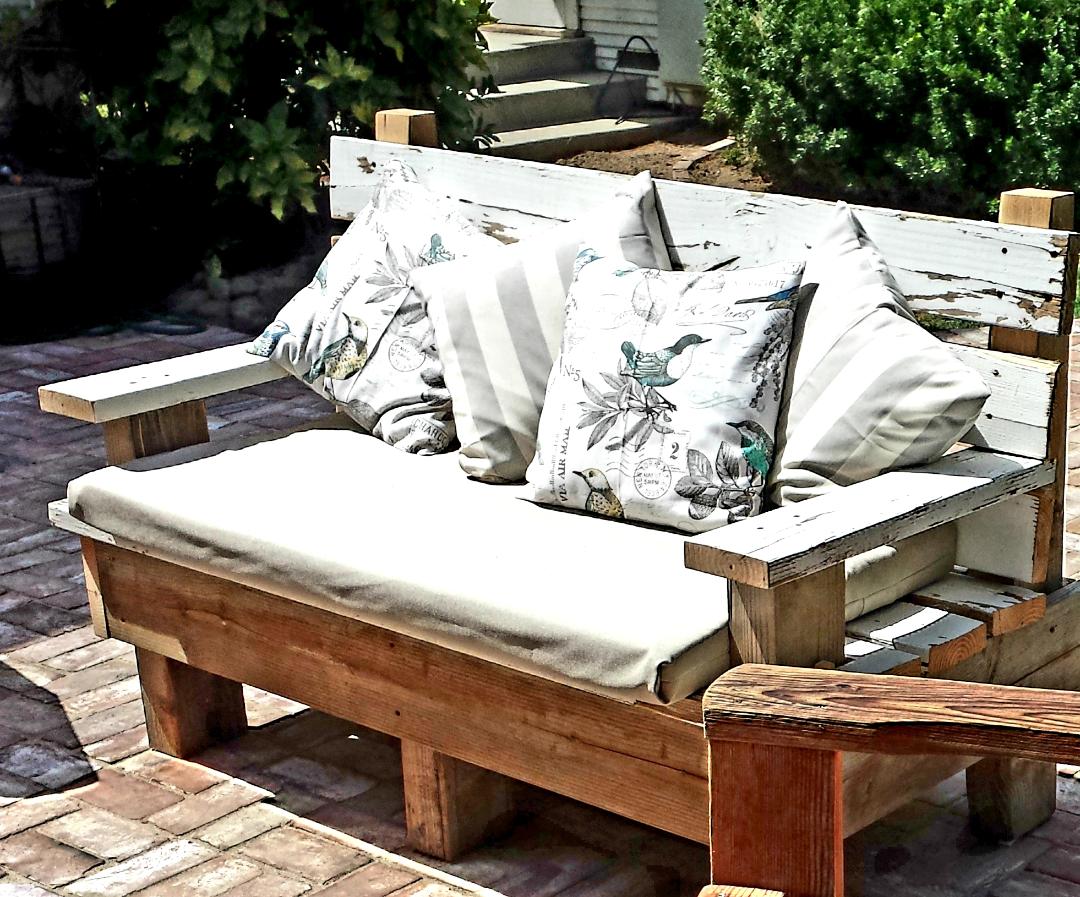 I finally figured it out.
I'd learn how to sew.
I thought, if only I could sew a slip cover for my throw pillows,
not only would I save space in storing them, I'd get to pick out my own material!
Ah, the possibilities could be endless.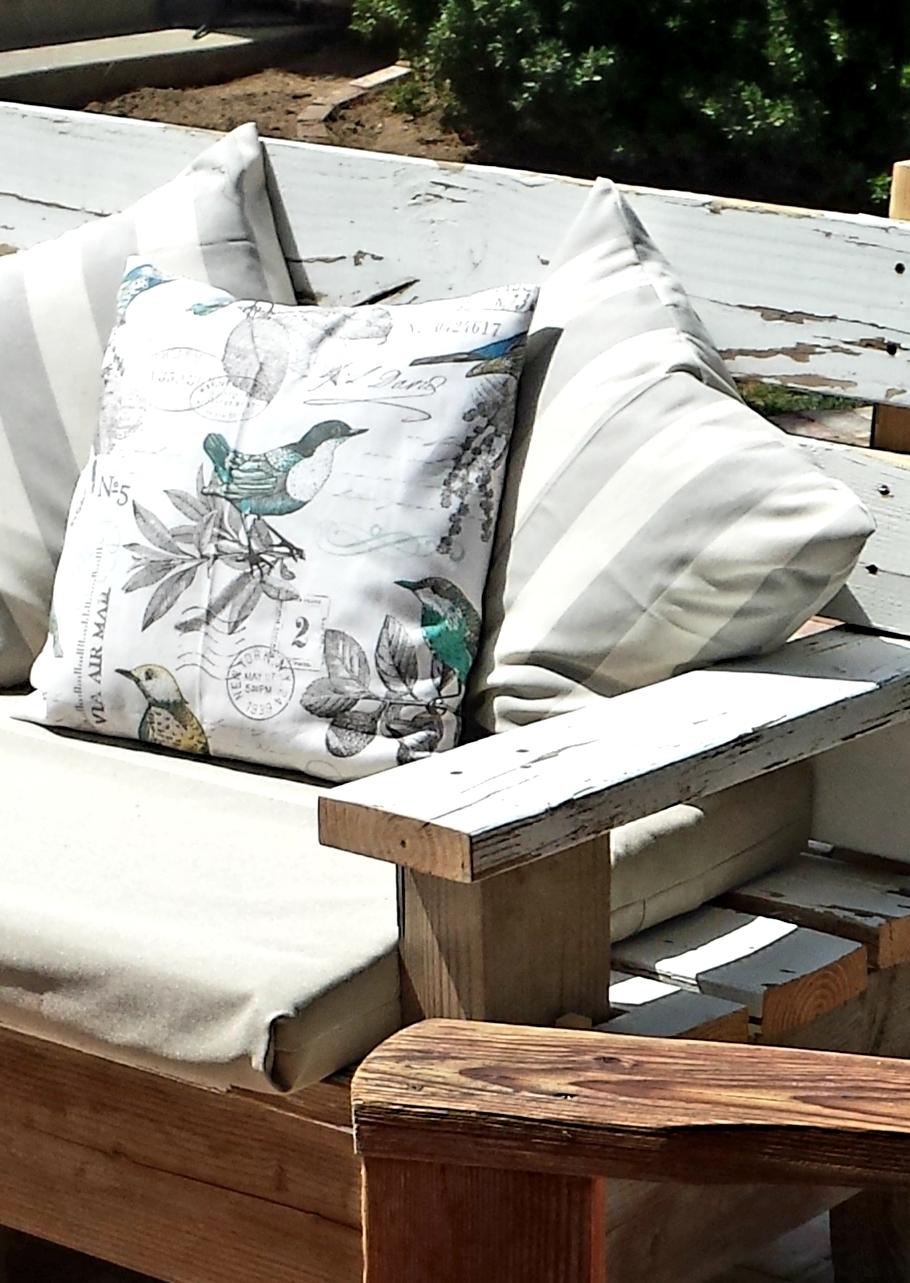 So that's what I did.
Now……
I have a slip cover fetish.
Here are my slip cover plans in case you want to mix it up a little bit like me.  I hope you're enjoying yourself this summer.
XO Jerri
HOW TO SEW A SLIP COVER
FOR THROW PILLOWS
MATERIALS
Sewing Machine
Material for slip cover:  about 1 yard (depending on size of insert)
Thread to match material color
Pillow Insert
Measuring Tape
Straight Pins
INSTRUCTIONS
Start by measuring your pillow insert circumference (all the way around) both length and width.
Cut material so that the length is the total circumference plus 1 inch at either end for hem.
Cut the width of the material so it is half of the circumference plus a 1/2 inch wider on each side.
Hem only the length ends.
Lay material on flat surface (print side down) and fold overlapping length ends.
Measure again, making sure the length and the width equals half of the circumference.
Pin on the sides at a few spots and one in the middle just to keep it secure when sewing.
Sew both width sides 1/2 inch in.
Unfold the inside-out slipcover.
Add pillow insert through the overlapping "sham" style entrance.
Hope you have some fun with this project.