MAGNOLIA MARKET AT THE SILOS
We did it! We went to the Silos at The Magnolia Market!
It was amazing, it was wonderful, it was just so much fun!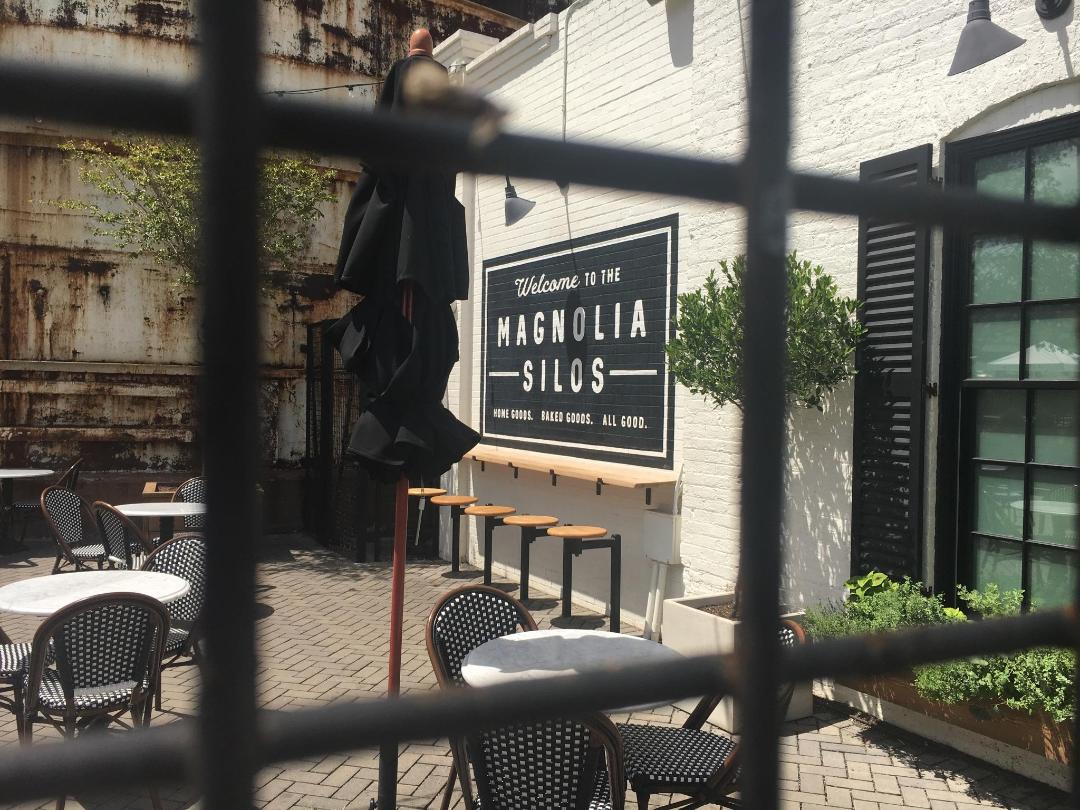 It was so fun to get to see my sister, who lives in Georgia, fun to spend some time with my mother too, who lives in the bay area of California, and fun to finally see the Magnolia Farms' empire in person, and to see and do a bunch of other things in Waco that I'll tell you all about.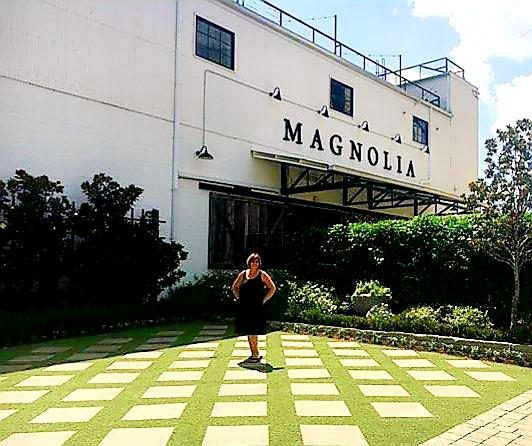 So let me explain, The Magnolia Market where the Silos are includes their store of all things for the home (in back of me here), a delicious bakery, a really cute garden area with a seed and supply shop, an area for people and kids to play lawn games, and several picnic areas.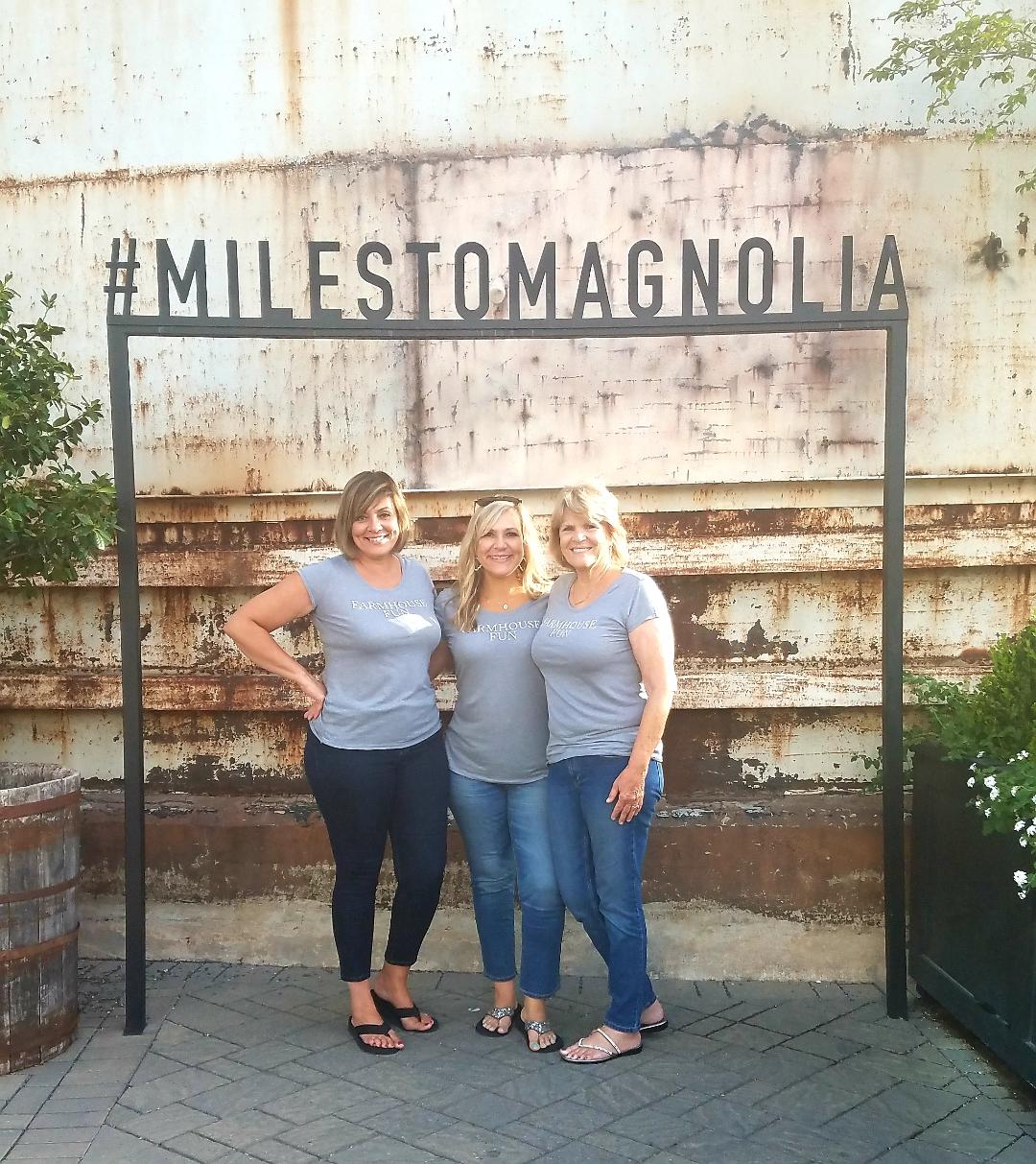 Their are also many cute areas to take photos.
In case you were wondering our total miles to Magnolia was 2,600!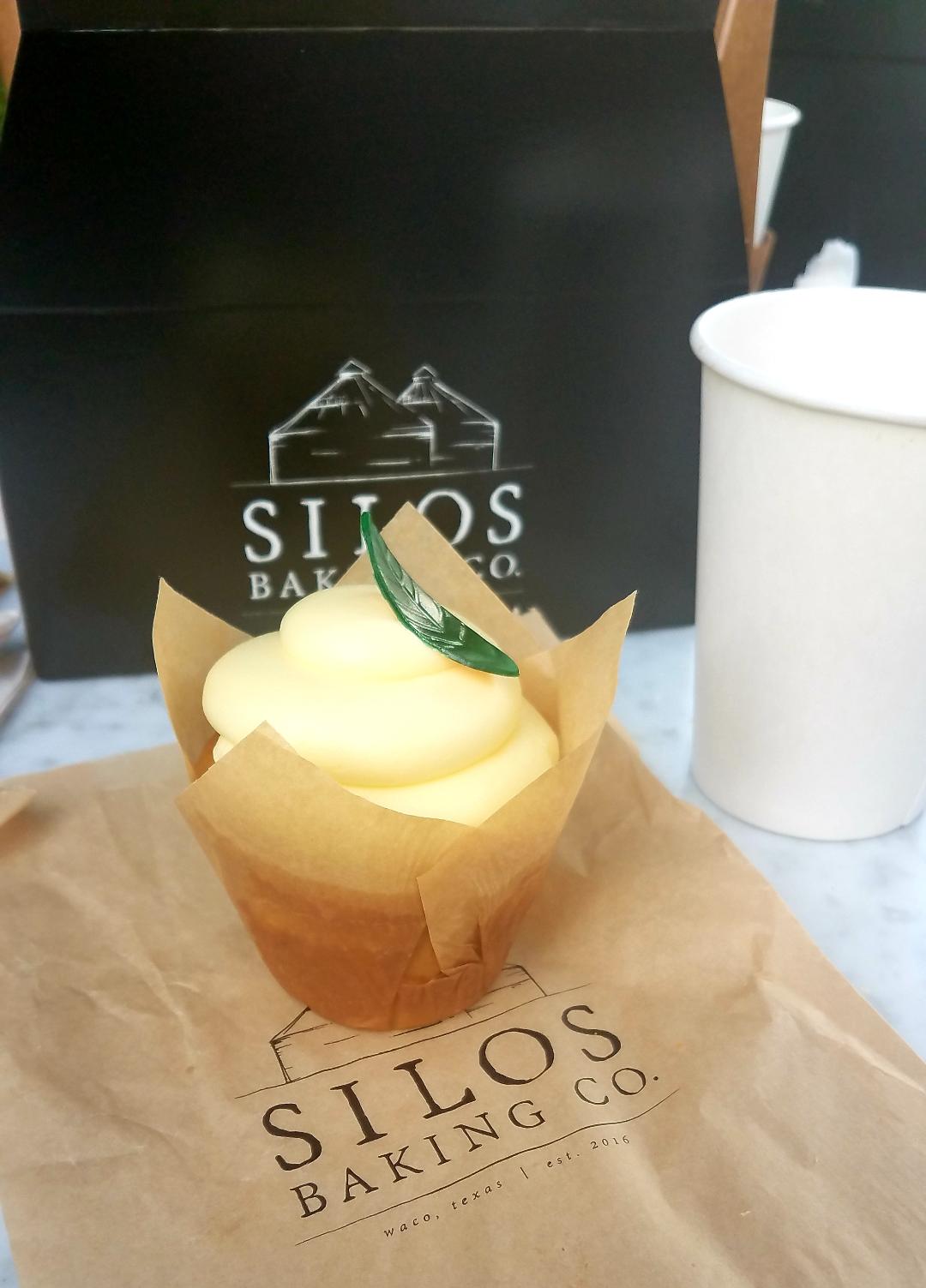 THE BAKERY
Their bakery was to die for!  It had such a cute architecture and the simple vintage décor was darling!  But the baked goods, let me tell you, they were divine.  I really did try every flavor cupcake they had.  This one above is the Lemon Lavender.  While they were all amazing, my favorite was….
Strawberry Lemonade, which was a seasonal item.
I was surprised at the size of the cookies (MASSIVE)!
Oh, they had great coffee too!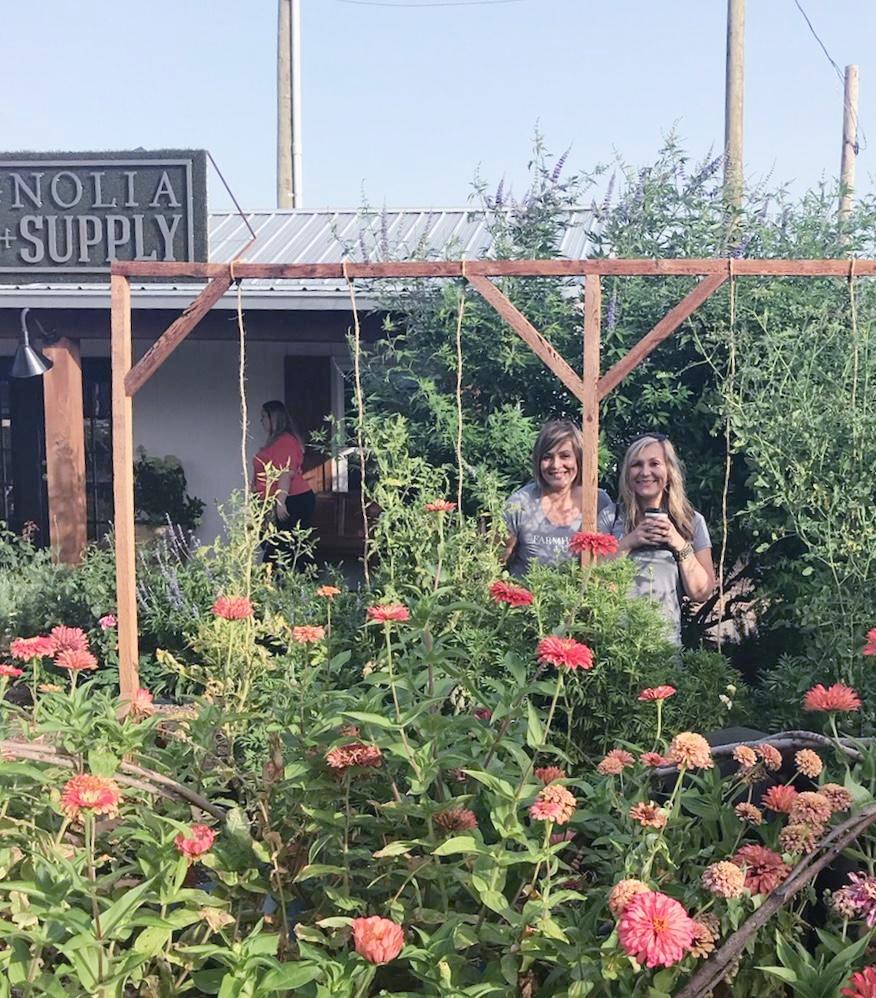 THE GARDEN
You know everything that Chip and Joanna do is just flawless and it is evident as well in the garden area.  From the beautiful Zinnia flowers in front of us here to all of the hand crafted trellises, even the garden sheds and all of the accents, you can't help but be inspired.  We couldn't stop taking pictures.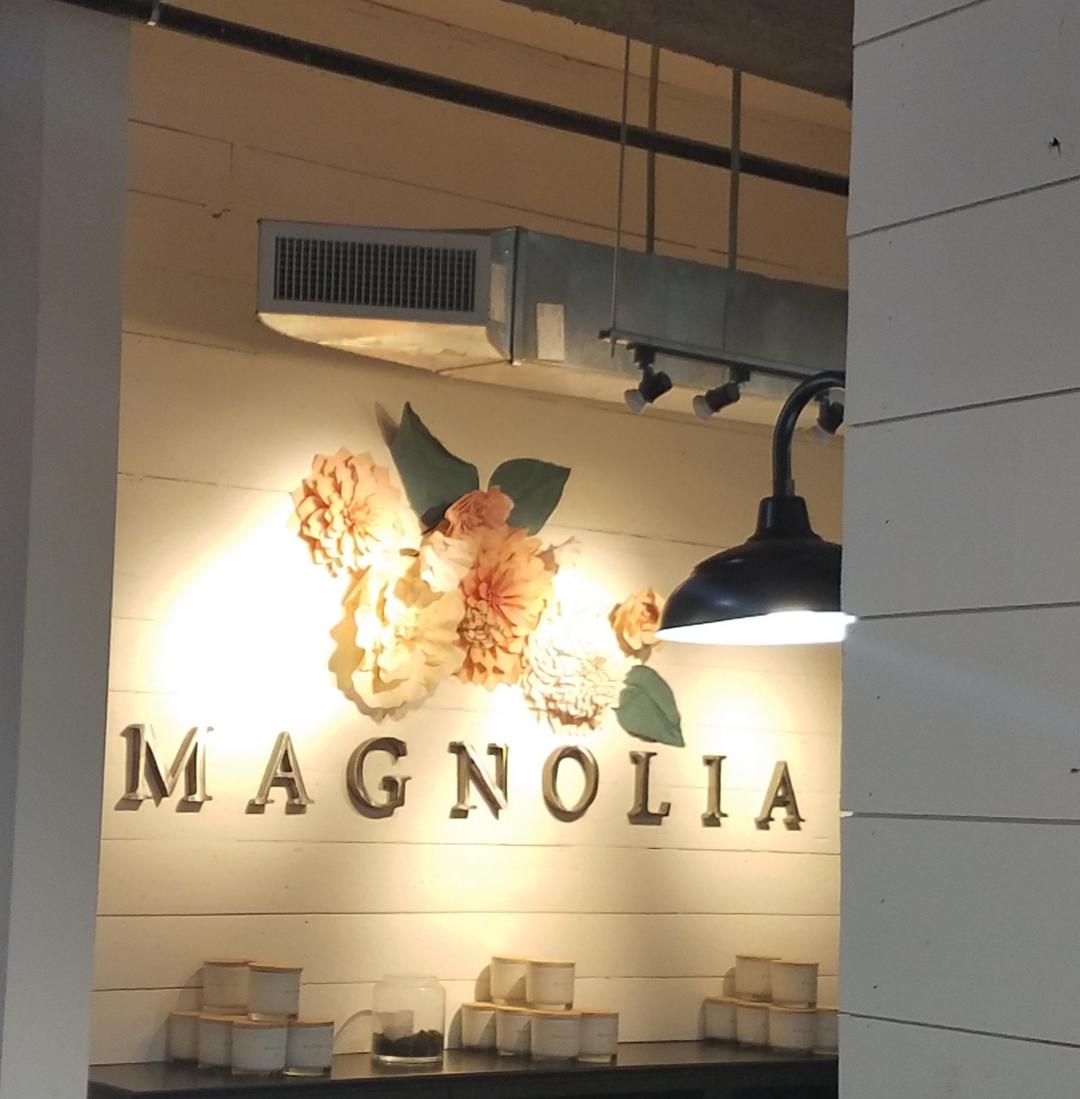 THE STORE
Ah, the store.  I don't want to spoil it for you.  Before we left for the trip, I read up on it all and did my research so that it would add to our experience, and it did.  But I think you just can't have it all laid out for you.  You have to experience the magic for yourselves.  I will tell you that there were different sections and little vignettes of displays then the items were all around it to purchase from that area.  There were souvenirs and such too.  But it was so, um what else can I say but pretty, so pretty, and creative, neat and… cool.
Have I said that it was crowded yet?  Oh, yes, very, crowded.  Now we did go in the summer, middle of July mind you. (Tuesdays through Thursdays are less busy and we came back in the afternoon with no lines at all the second day).  But please don't let that deter you because the whole theme, it seems, that Chip and Joanna are trying to convey I believe is community.  Of course the staff was so friendly, but it was all of us waiting in line that made it a great experience!  It doesn't feel like a Disneyland line.  I never met one grouchy person and I can spot a grouchy person a mile away.  Everyone was delighted to be here and we all talked and shared our story of where we came from and what brought us here to Magnolia.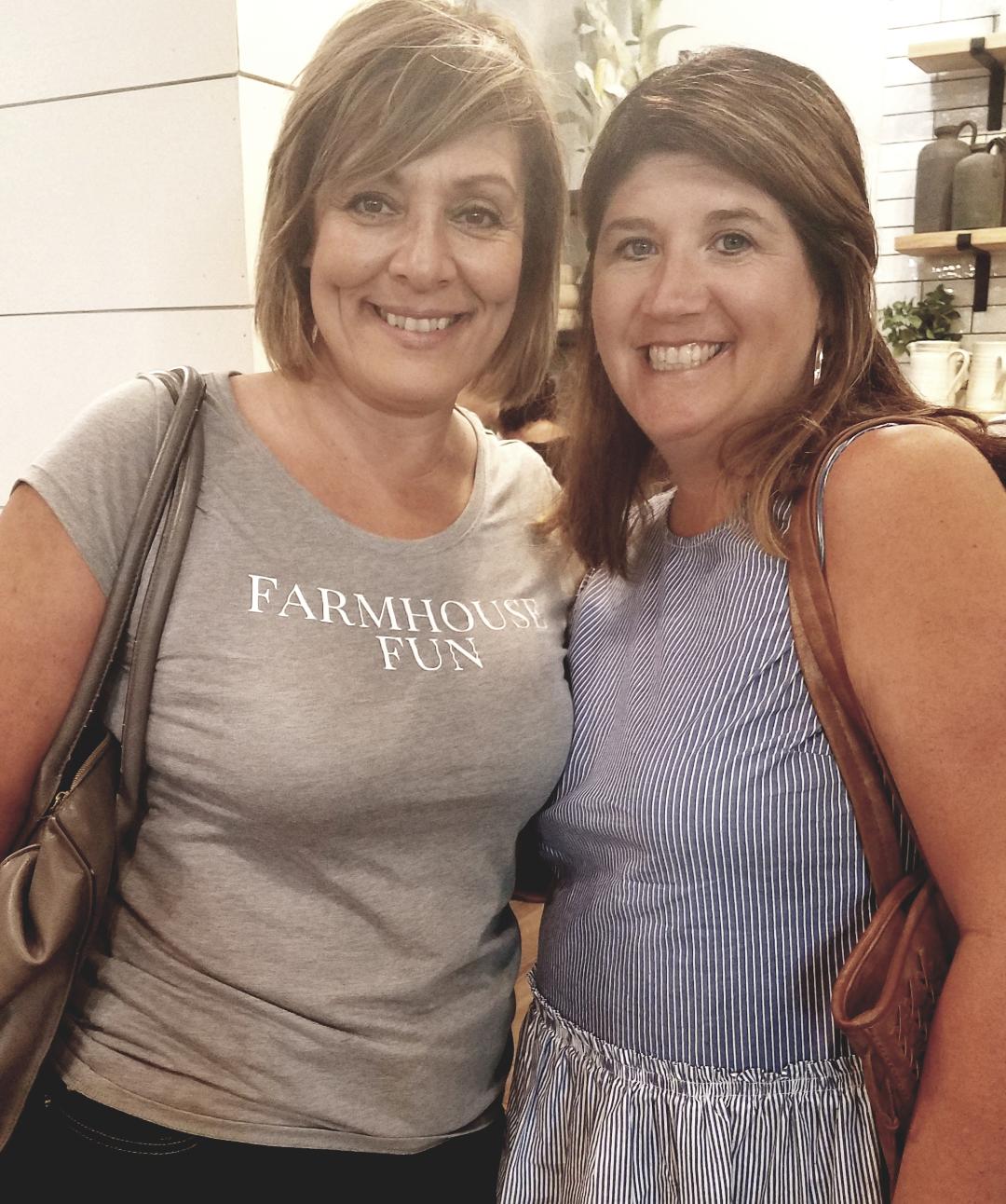 This is Patsy.  She is a kindergarten teacher in Georgia.
How do teachers somehow always find each other?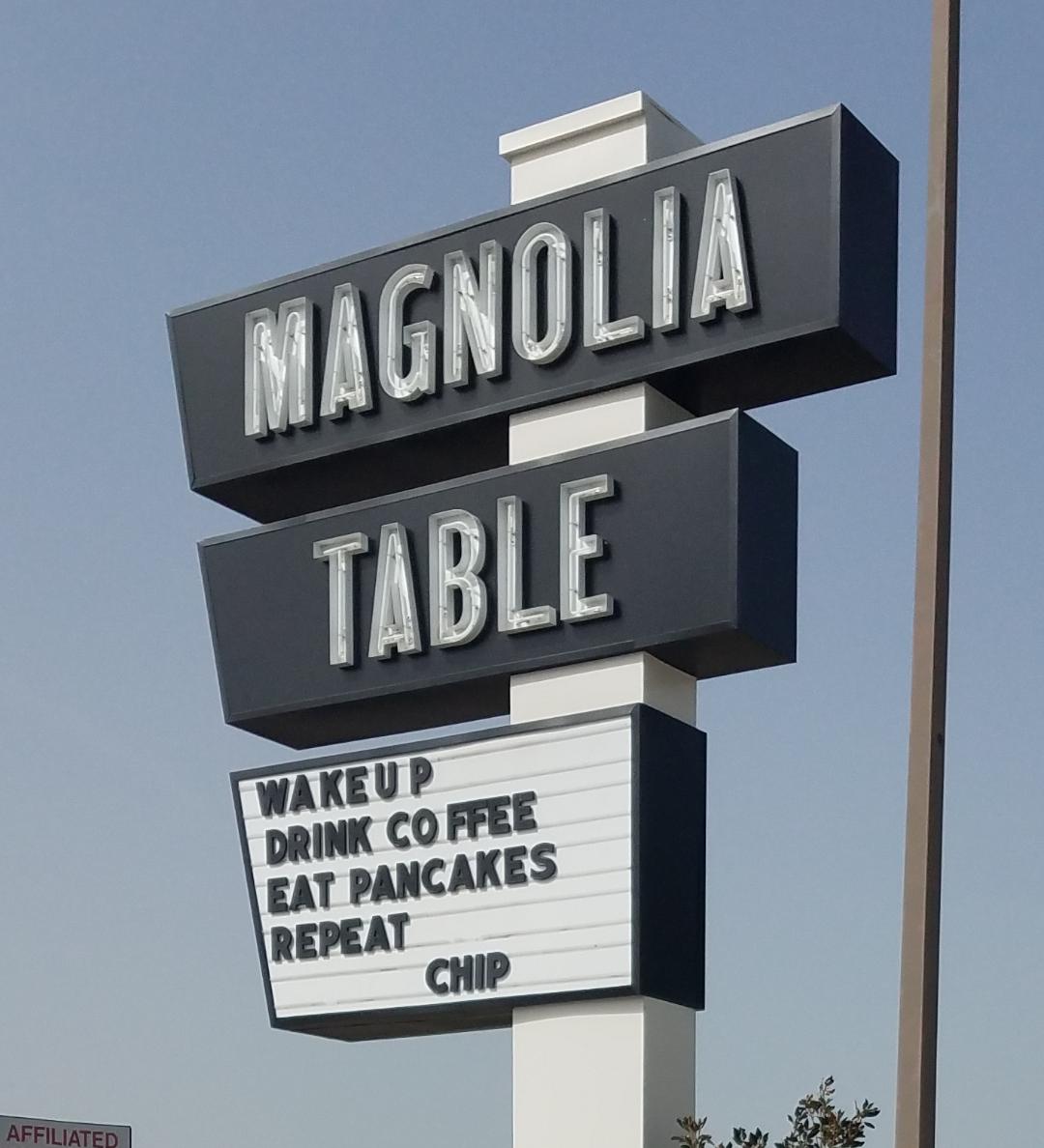 MAGNOLIA TABLE
Oh, the restaurant was so Yummy!  Yep, we had our breakfast and I ordered the Farm Breakfast.  It was simple and delish.  It included two eggs, cooked any style (over easy for me please) and there were tiny little chives on top.  Then there were two slices of peppered bacon, but you can substitute for sugared bacon (we got both).  There were also these AMAZING little tater tot hash browns in a little skillet with shaved parmigiana.  Lastly, Jo's spectacular buttermilk biscuits (buttery and flaky).  I can honestly say, I have never had anything like it in my life.  Order the strawberry butter with it.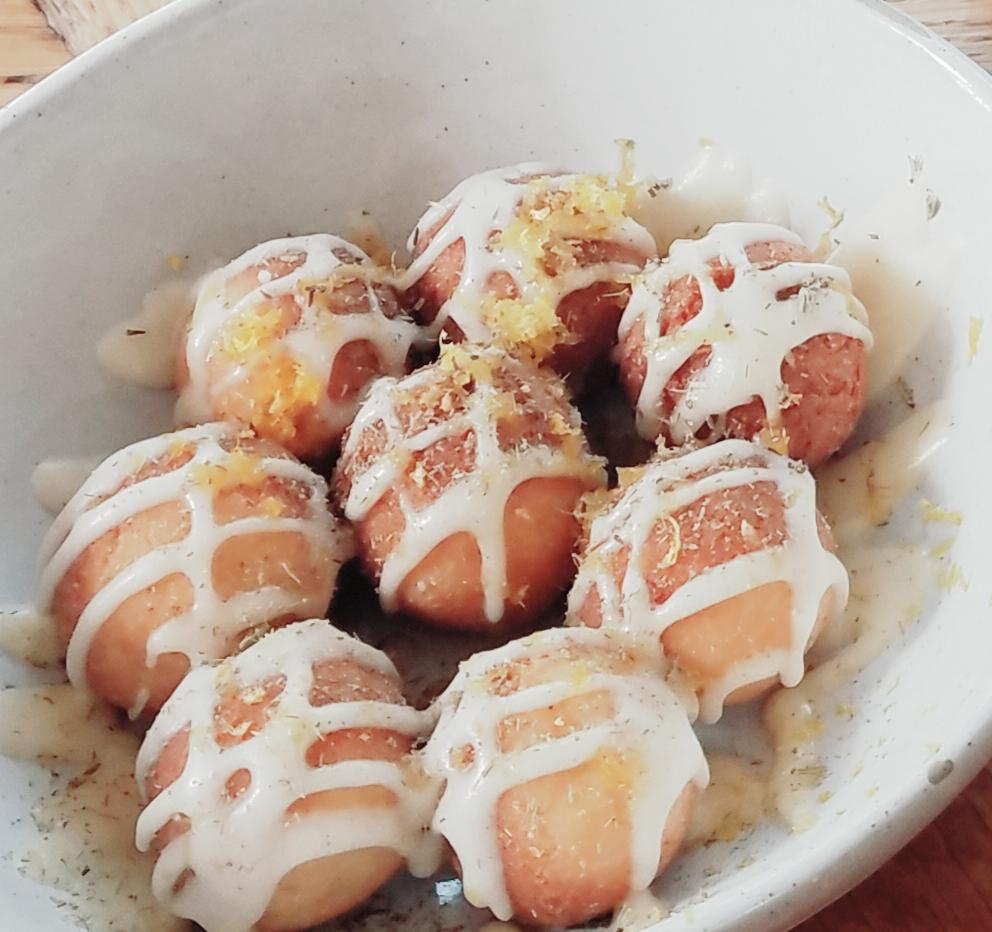 You should also order these Lemon Lavender Donut Holes for like your breakfast appetizer.
You won't regret it.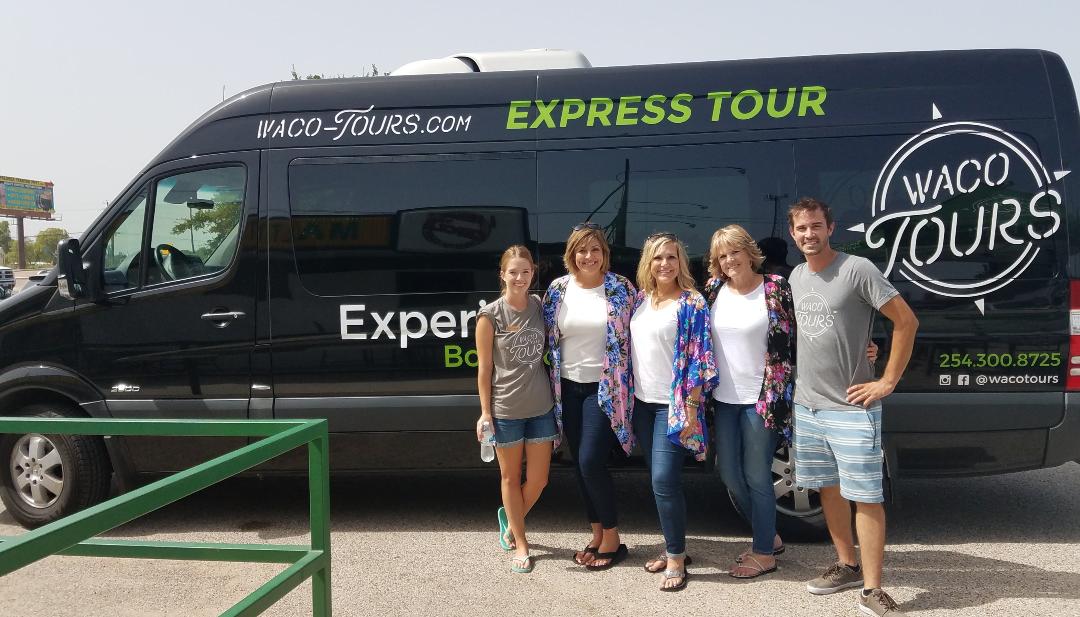 THE TOUR
This is a neat story. So they have this Waco Tour.  As you can imagine not too many years ago very few people were coming to Waco for tourism.  But now, more that 30,000 people come a week.  Actually one of the clients that was on the show (Do you remember David, the bachelor?) started it with his now wife and another couple.  They saw a need to welcome all of these visitors and really show them the town of Waco.  You can go on the Three Hour Tour (Are you thinking Gilligan's Island?) I was too (actually 2 1/2 hours to be exact).  Or they have the one hour tour.  We went for an hour and it was great!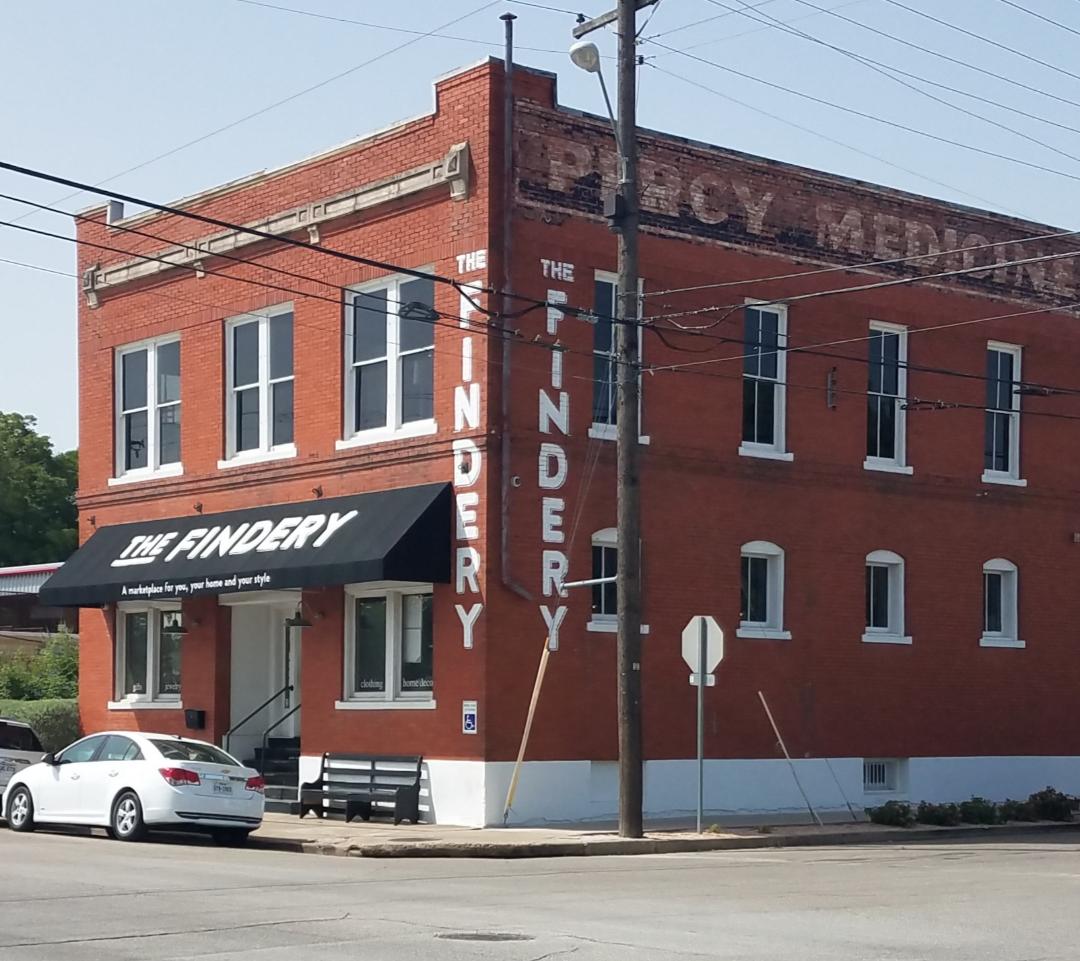 The Findery (one of the many other great shopping boutiques)
We got to see some pretty sights in Waco like the suspension bridge (neat history there), Cameron Park and some beautiful historic homes, much more as well.  The highlight of course was driving around seeing some of the remodeled homes featured on the show.  The tour guides were cute and funny offering lots of other tidbits of Waco Texas history along with trivia from the show. But the overall theme of everything here in Waco is community.  I highly recommend the Waco Tours and would probably come back for the longer version.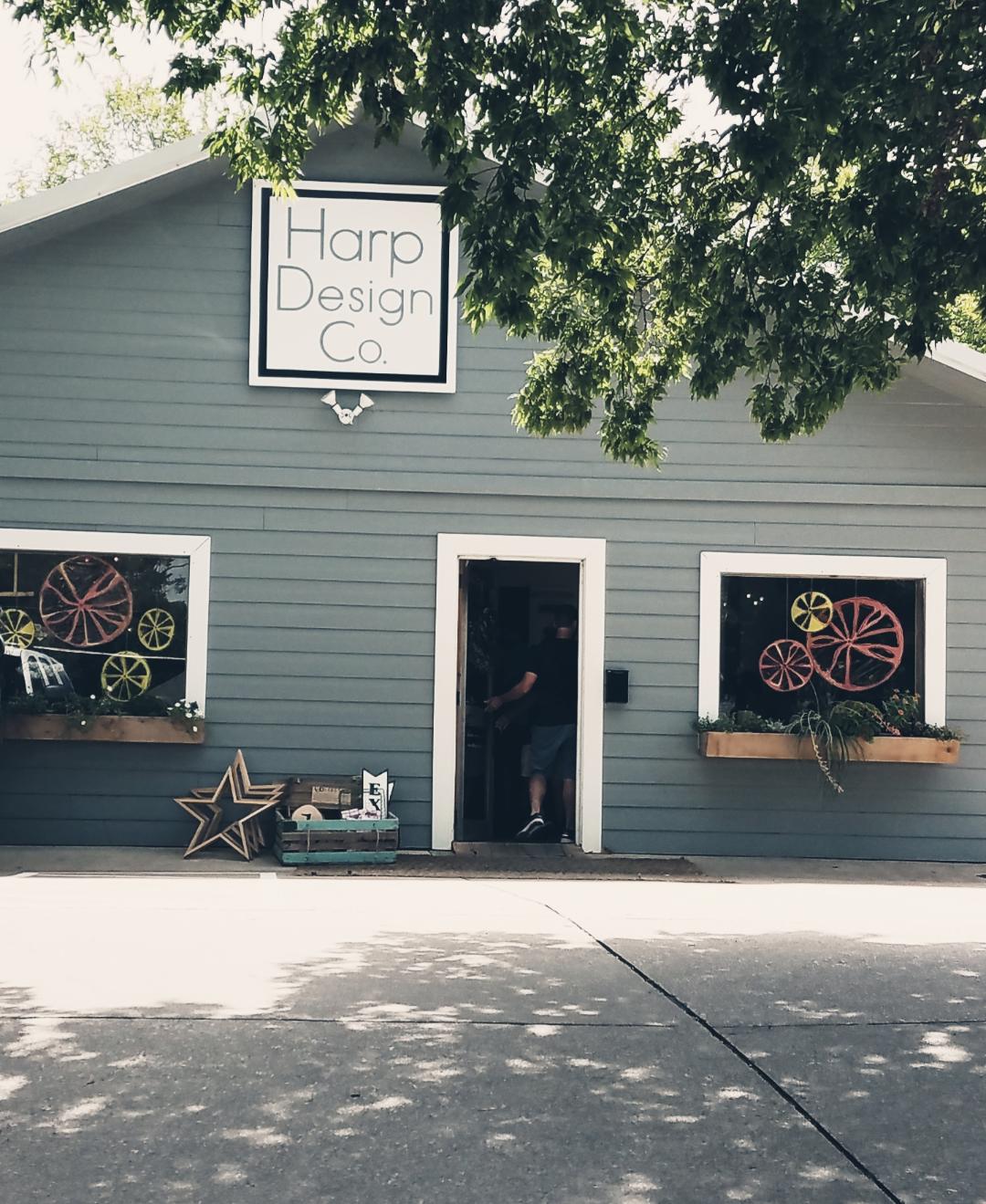 HARP DESIGN CO.
We also stopped by Harp Design Co.  This was a cute little shop that featured the work of Clint Harp, a true craftsman of all kinds of woodwork.  He was featured in most every FIXER UPPER episode and now stars in his own show WOOD WORK with his wife Kelly.  I had heard that if we had a chance of seeing anyone famous it might be at this place because Clint and Kelly frequently stop by.  Unfortunately, this gal left a little disappointed in that aspect.
LODGING
It would have been fun to have stayed in one of Chip and Joanna Gaines' Bed and Breakfast homes (which I understand is actually more of vacation homes for rent)
but instead we stayed at a reasonably priced hotel with an outdoor pool.  I am from California and in the central valley it is very hot in the summer, but ain't no hot like Texas hot my friends.
The pool was a refreshing relief from the heat.  Our hotel was a little ways away from downtown where everything else was.  I think I would recommend the Hilton Waco or The Hotel Indigo which was in the heart of everything.  Then you can hop on the Waco Trolley to take you straight up to the Gates of the Emerald City, I mean Magnolia Market.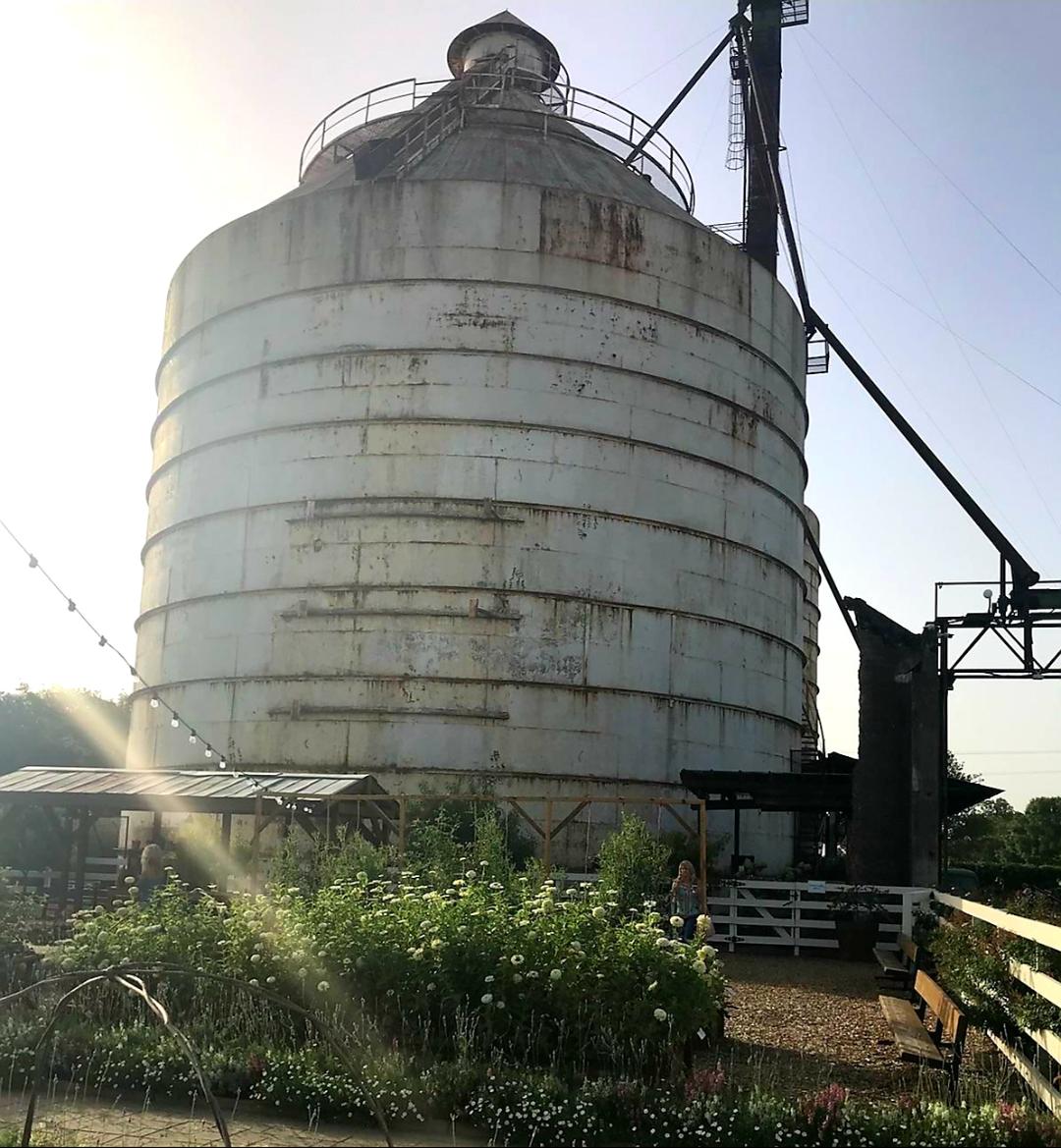 All in all, such a wonderful time was had by all.
I'd love to come back with more of our family (my sister in law, daughters in law, their mamas, and my nieces too).
Why? Not because it was the most exciting thing to see or place to be.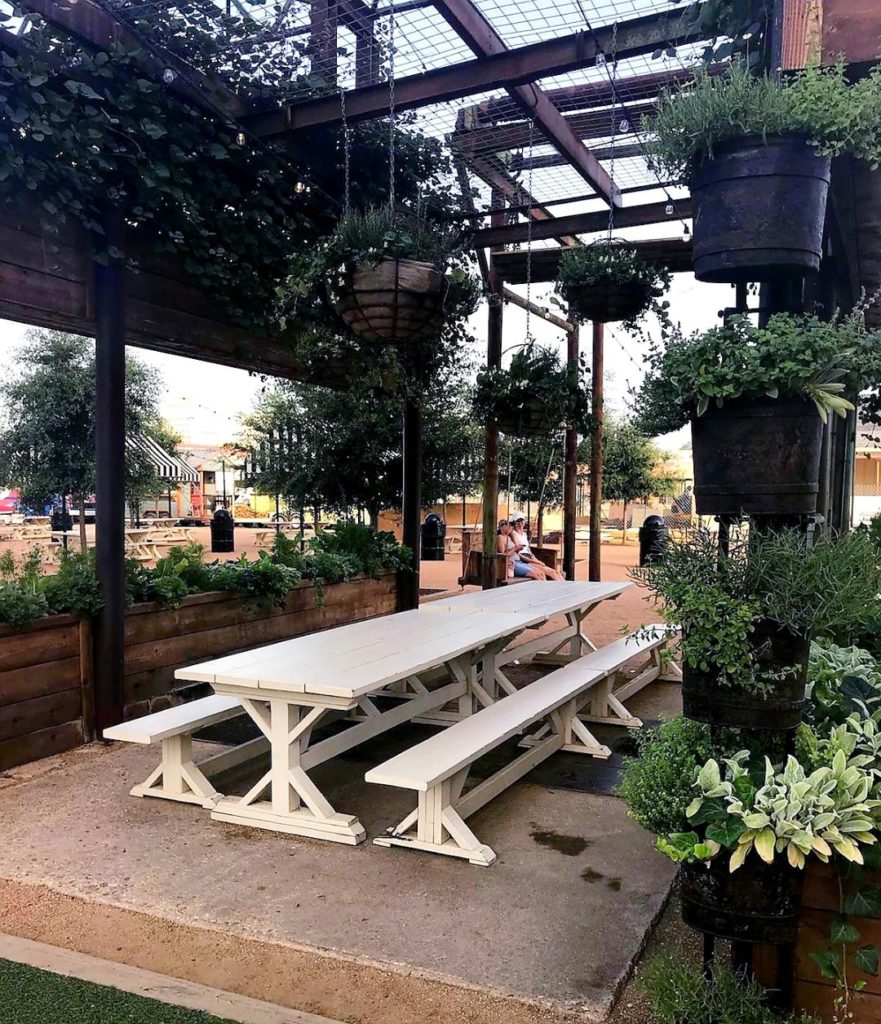 It really was SUPER cute and fun. But mostly, I appreciated the sweet and simple home town values exhibited here during this trip and the quality time us mama and sisters had. Quality time to just visit and catch up yet also be inspired by all things home and garden.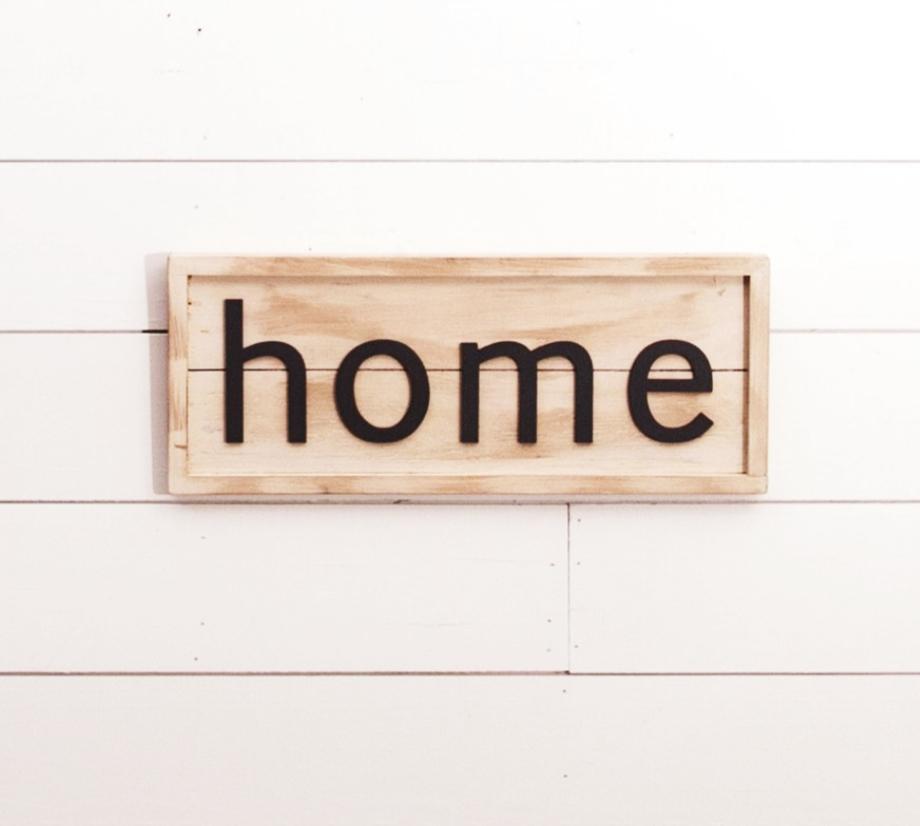 And you can't get any more down home cozy than that!
Ah but now, I think it's about time for me to just click my heels together
because after all,
there's no place like home.
XO Jerri