PUMPKIN SPICE SNICKERDOODLE COOKIES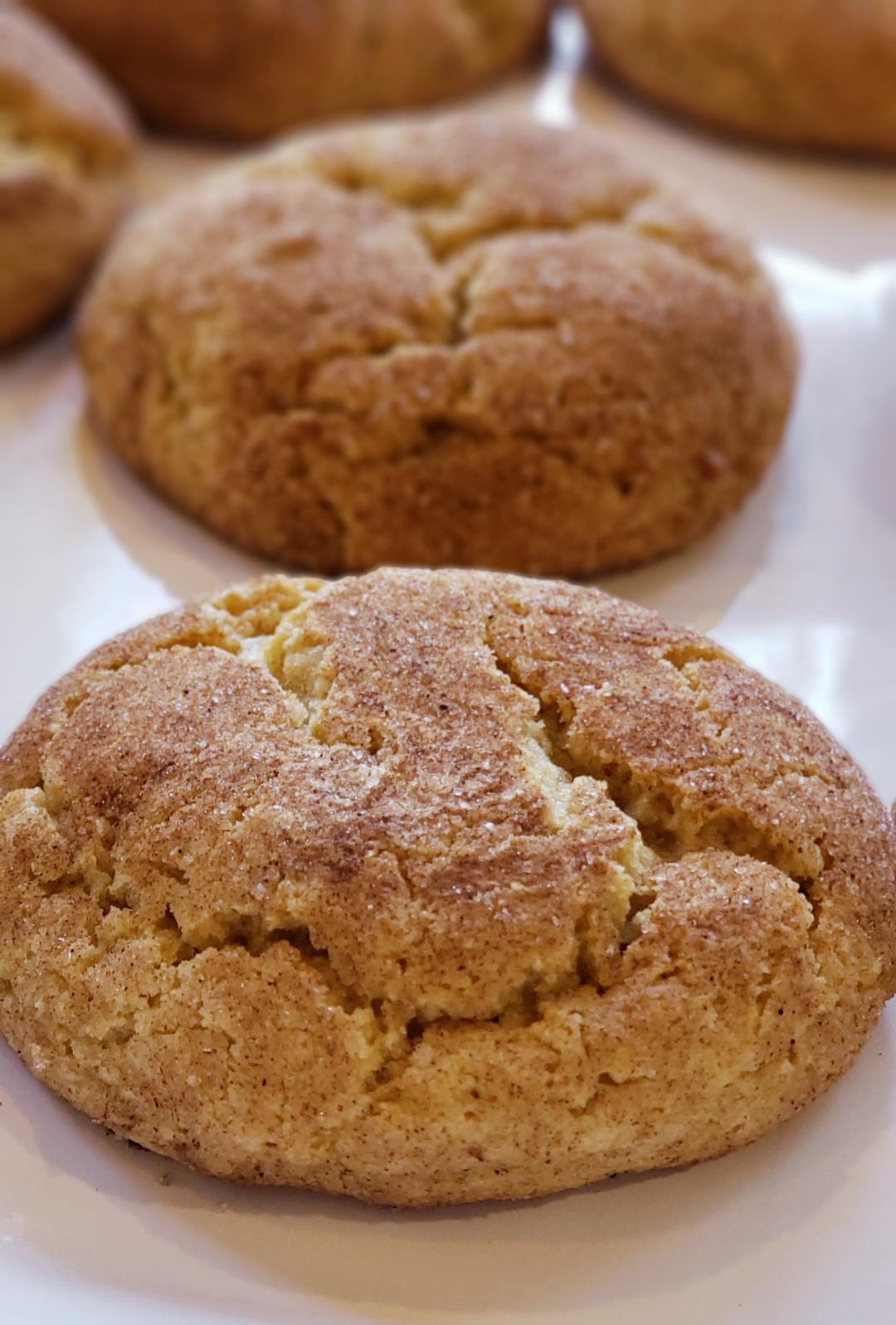 I have to tell you that I am such a snickerdoodle fan!  I mean even the word is fun to say.  Do it now, say it I mean, ready…
snickerdoodle
Am I right?  Now try adding pumpkin to it…
pumpkin snickerdoodle
It's perfect!  But wait, now add a little spice…
pumpkin spice snickerdoodle
Perfectly perfect!  And that's how I feel about these cookies.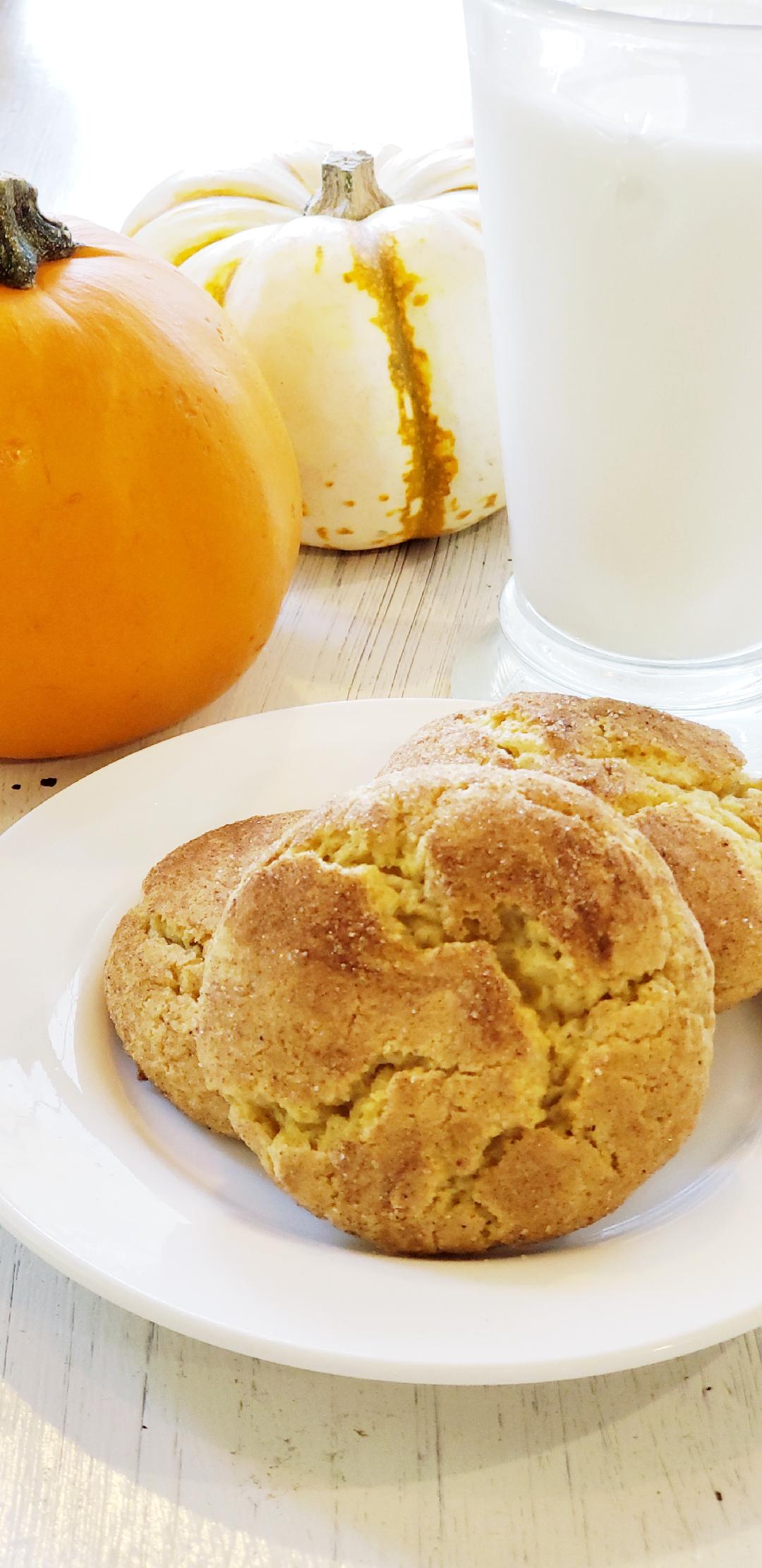 Yes, simply perfect in the way a cookie should be.  It's chewy, buttery, melts in your mouth, oh so good, sweet but not too sweet, and has just that little uniqueness that sets it apart from the other desserts.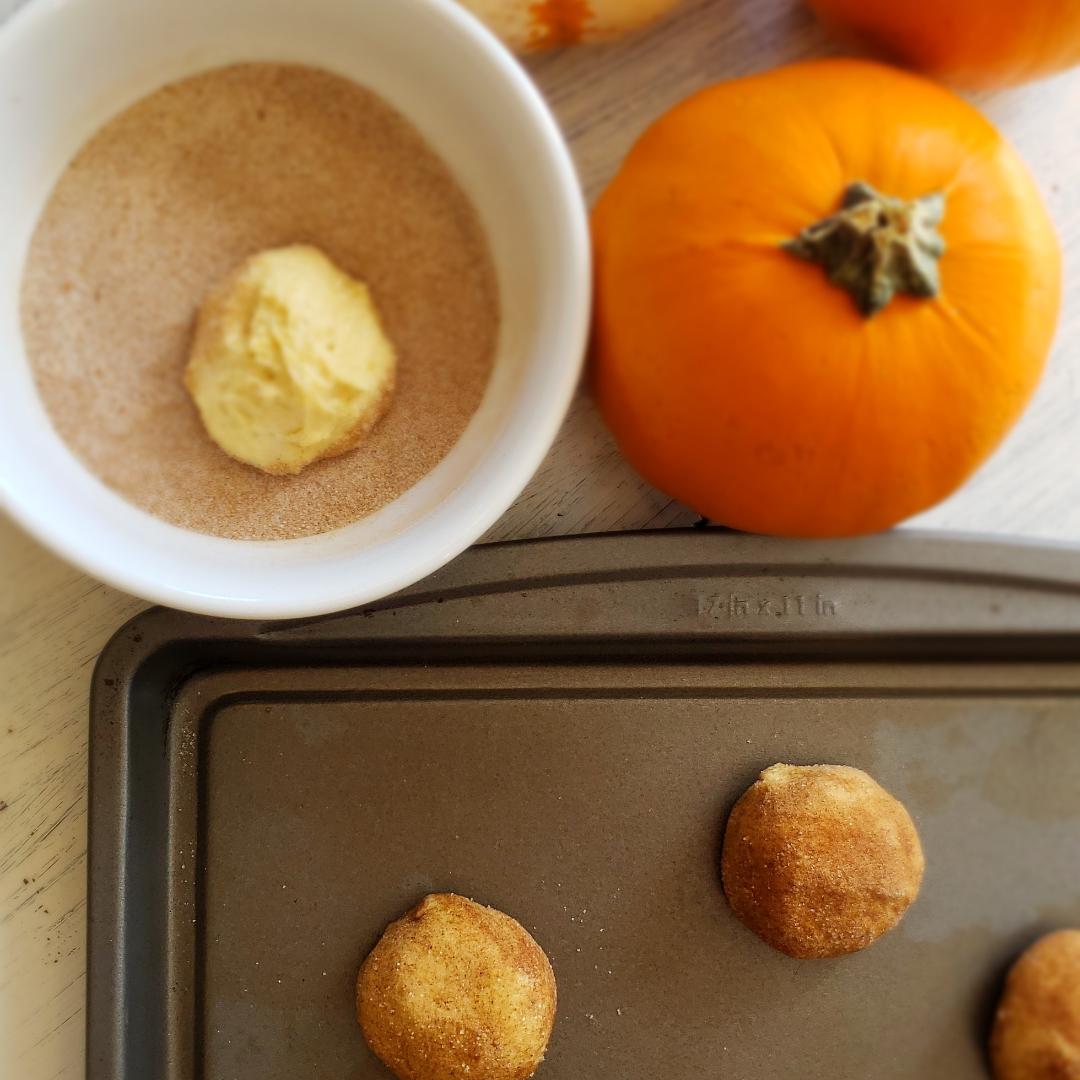 And, that's what this cookie does for me!  You know it's pretty hard to improve upon the Snickerdoodle itself with all of it's cinnamon and sugary wonderfulness.  But just wait until you taste this!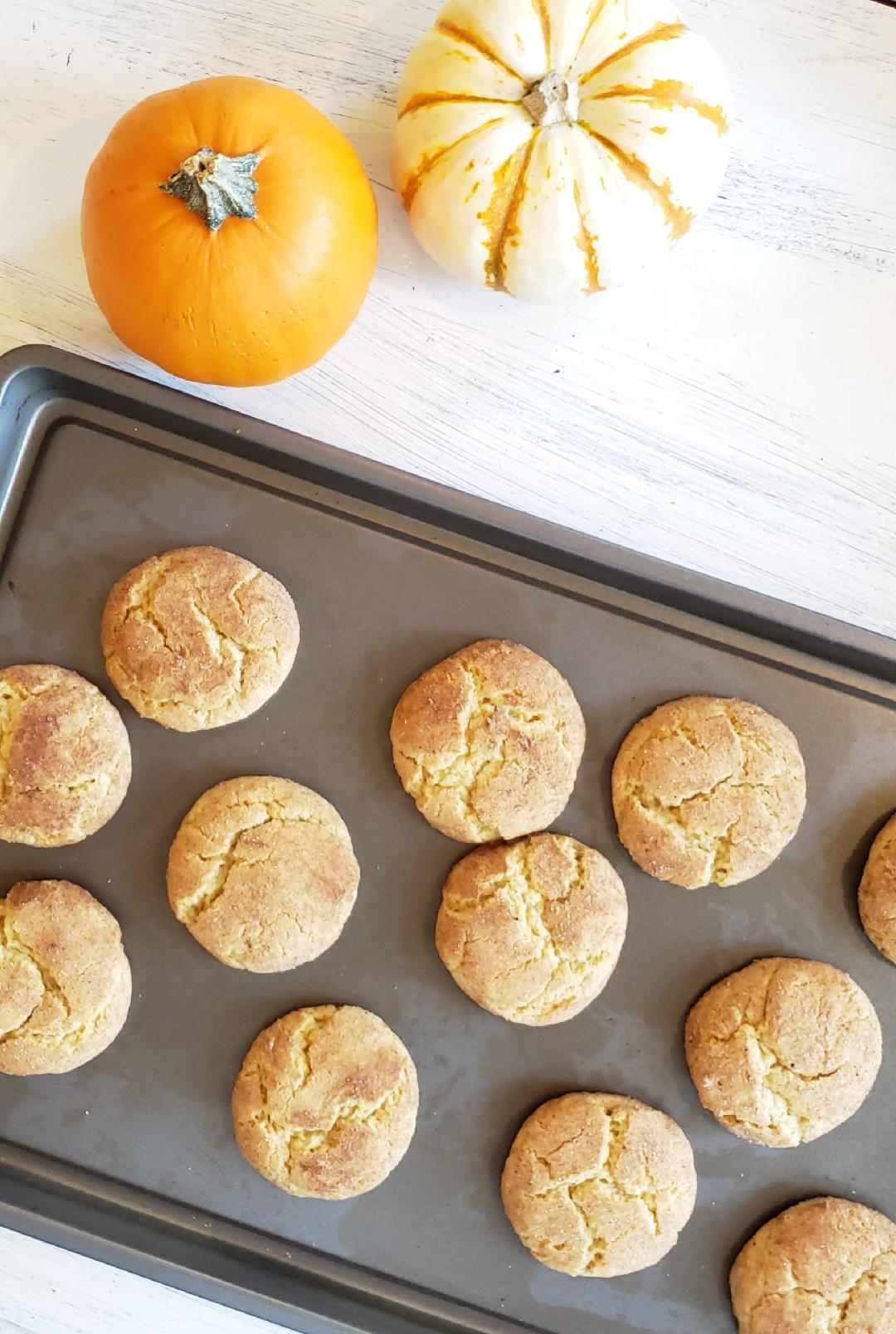 It's the pumpkin my friend.  Yep, the pumpkin.  It really adds just that little bit of somethin'-somethin' that I was talking about that makes this lil' treat, stand up and shout out, "It's me, I'm the one!"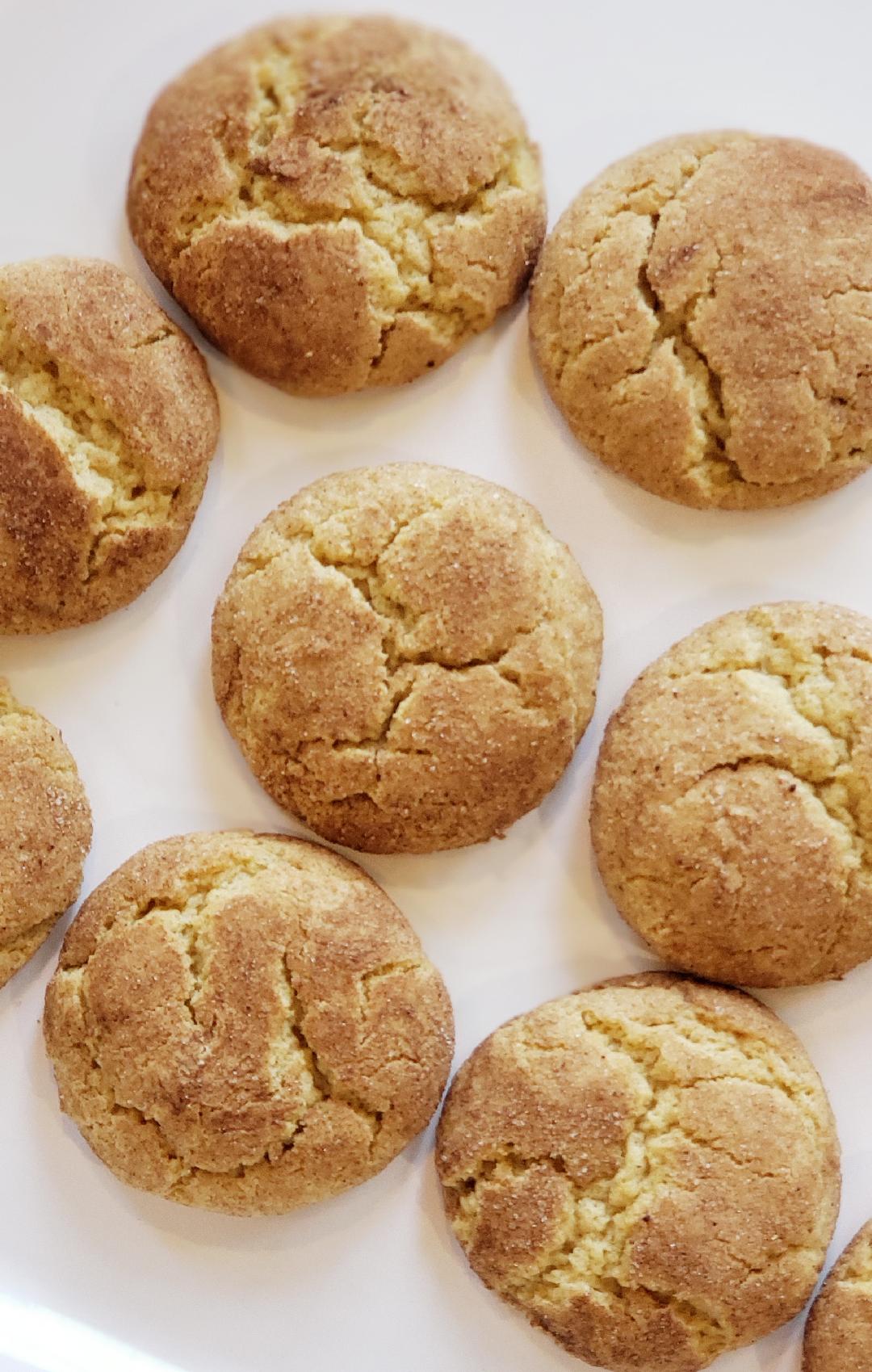 And it's not overly pumpkinny either.  Huh uh.  It's got just enough, to bring a little extra warmth to these already wonderful delights and then the pumpkin pie spice added to the cinnamon sugar coating, finishes it all off with that touch of fall goodness that I'm sure you'll love.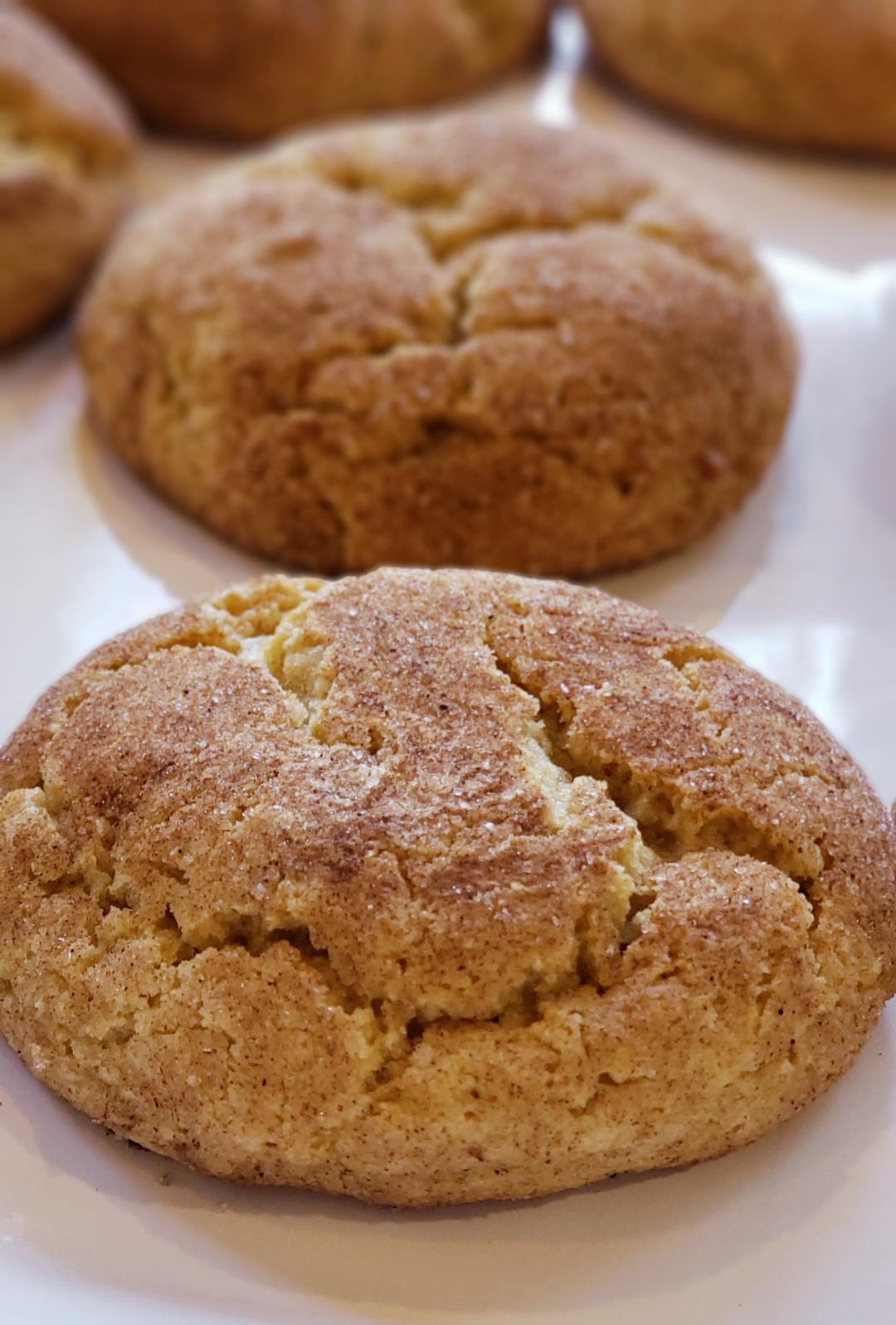 And you'll probably decide it's what you've been waiting for all your life!  Truly, it might end up being the cookie of your dreams!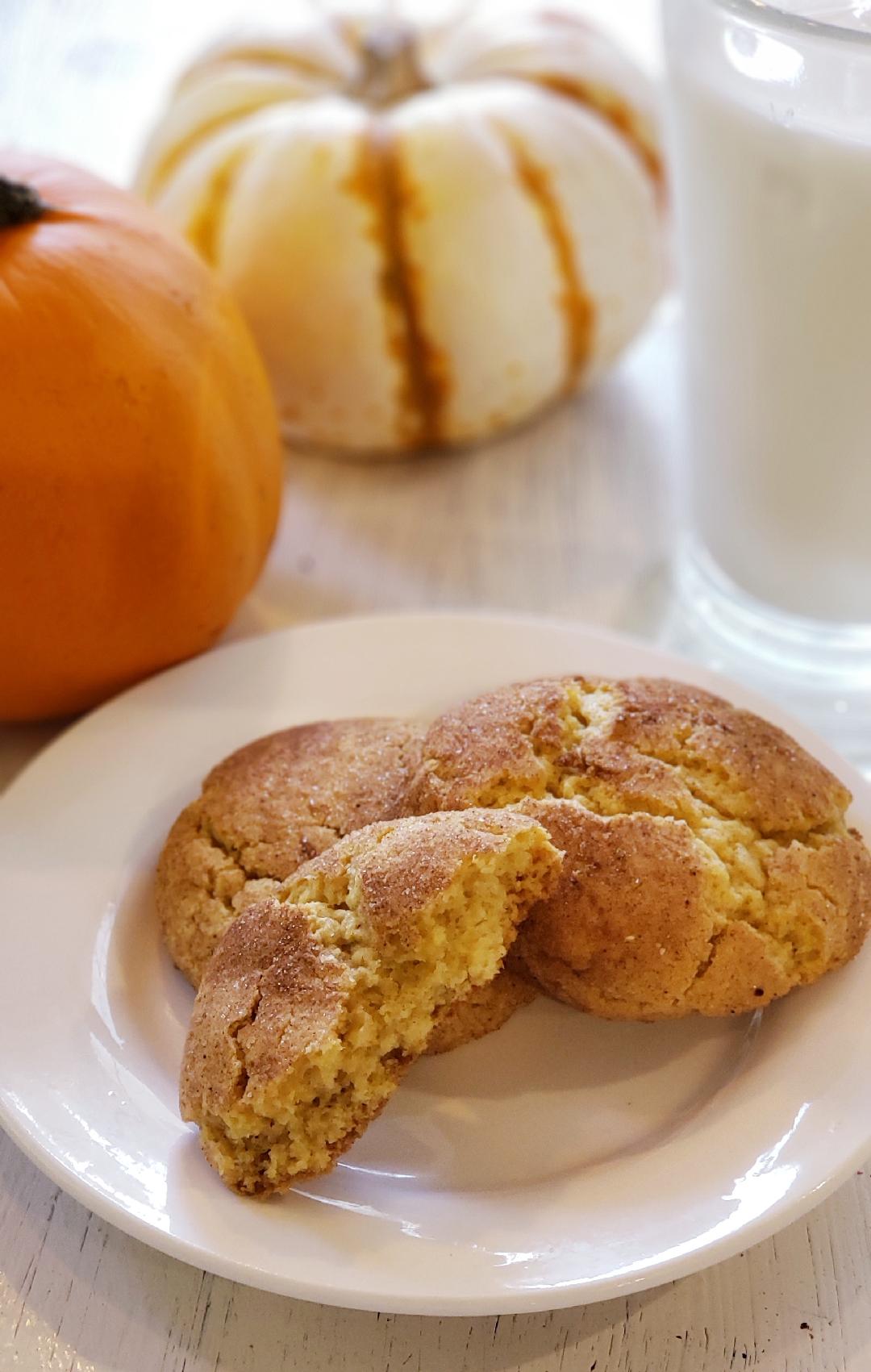 It's also especially spectacular for this fall season and of course for pumpkin month (October) when, in my opinion, we should all enjoy the fun of trying more and more new pumpkin delicacies.
CHECK OUT MORE OF MY PUMPKIN RECIPES
SPICED PUMPKIN BUNDT CAKE & BROWN BUTTER CREAM CHEESE FROSTING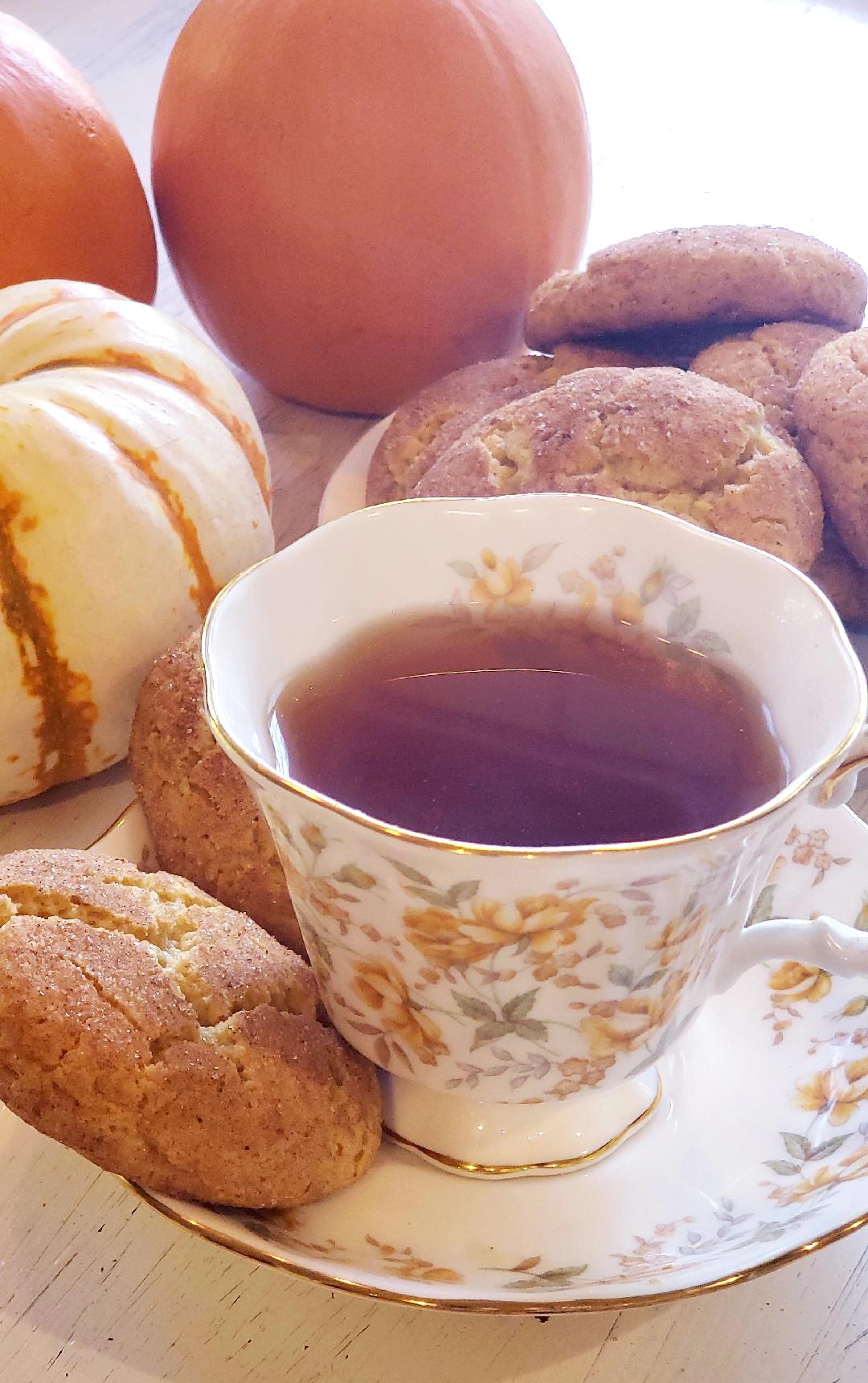 So, I've got you covered.  I've got what you need.  I'm sure this will do the trick and be the treat.
It's similar to your basic Snickerdoodle Recipe except for a few minor changes.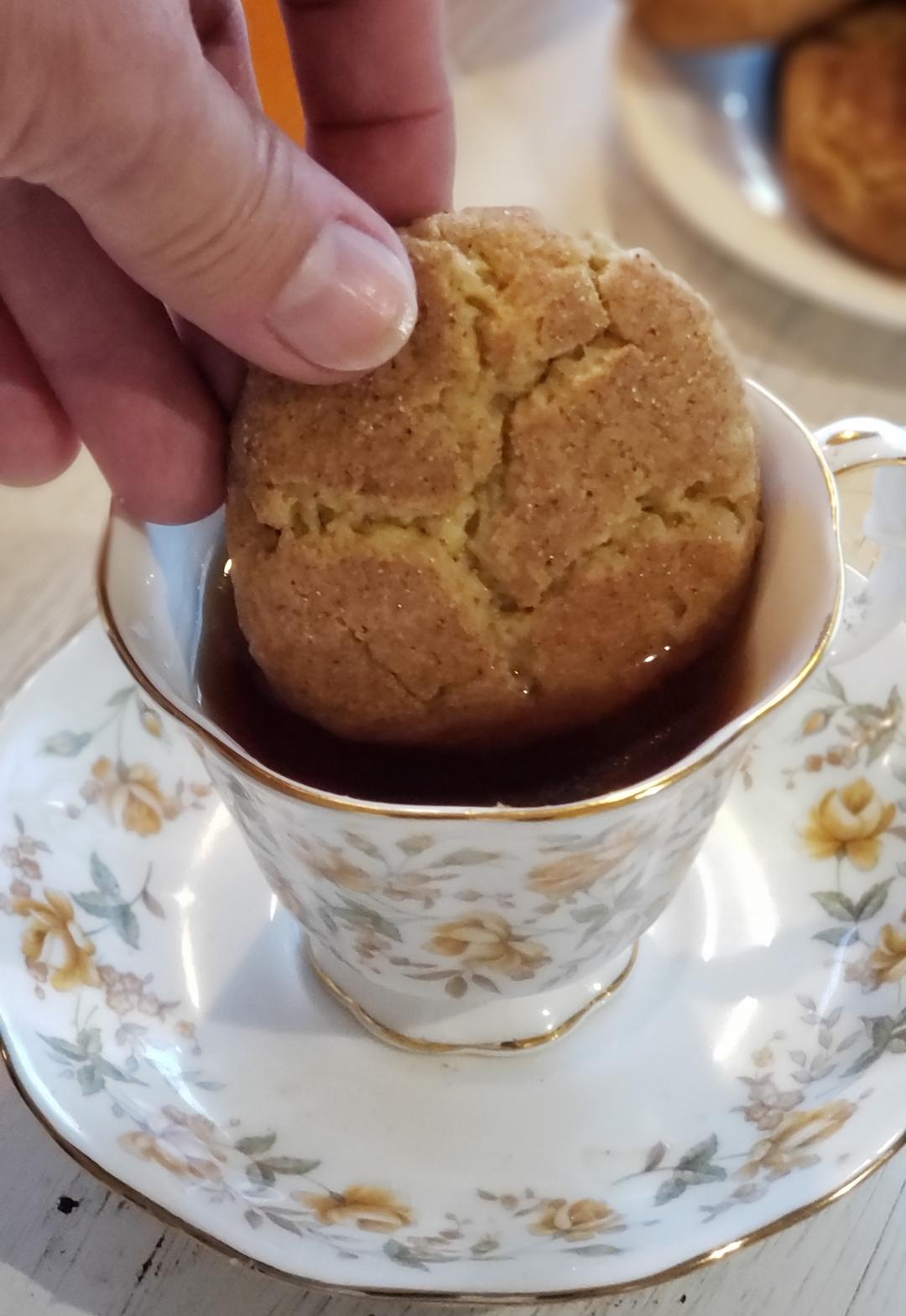 But first, I have my own set of rules that I follow for making pretty much all cookies.  Let me give them to you now and you can decide if you want to adapt your favorite cookie recipes with these rules in mind.
TIPS FOR MAKING GOOD COOKIES
Use real butter:  It makes such a difference, you gotta do it.
Use only one egg:  Many recipes call for two, and I prefer one.
Use good pure vanilla extract:  It's the best and your cookies will be too.
Use 1 teaspoon of kosher salt:  Many recipes call for 1/2.  I like my salt.
Use 1 teaspoon of baking soda:  Recipes call for 1/2, a whole tsp is better.
And if it's your last high school football game of the season too, (senior's night) bring these babies along and I'm sure they will be a crowd pleaser as well!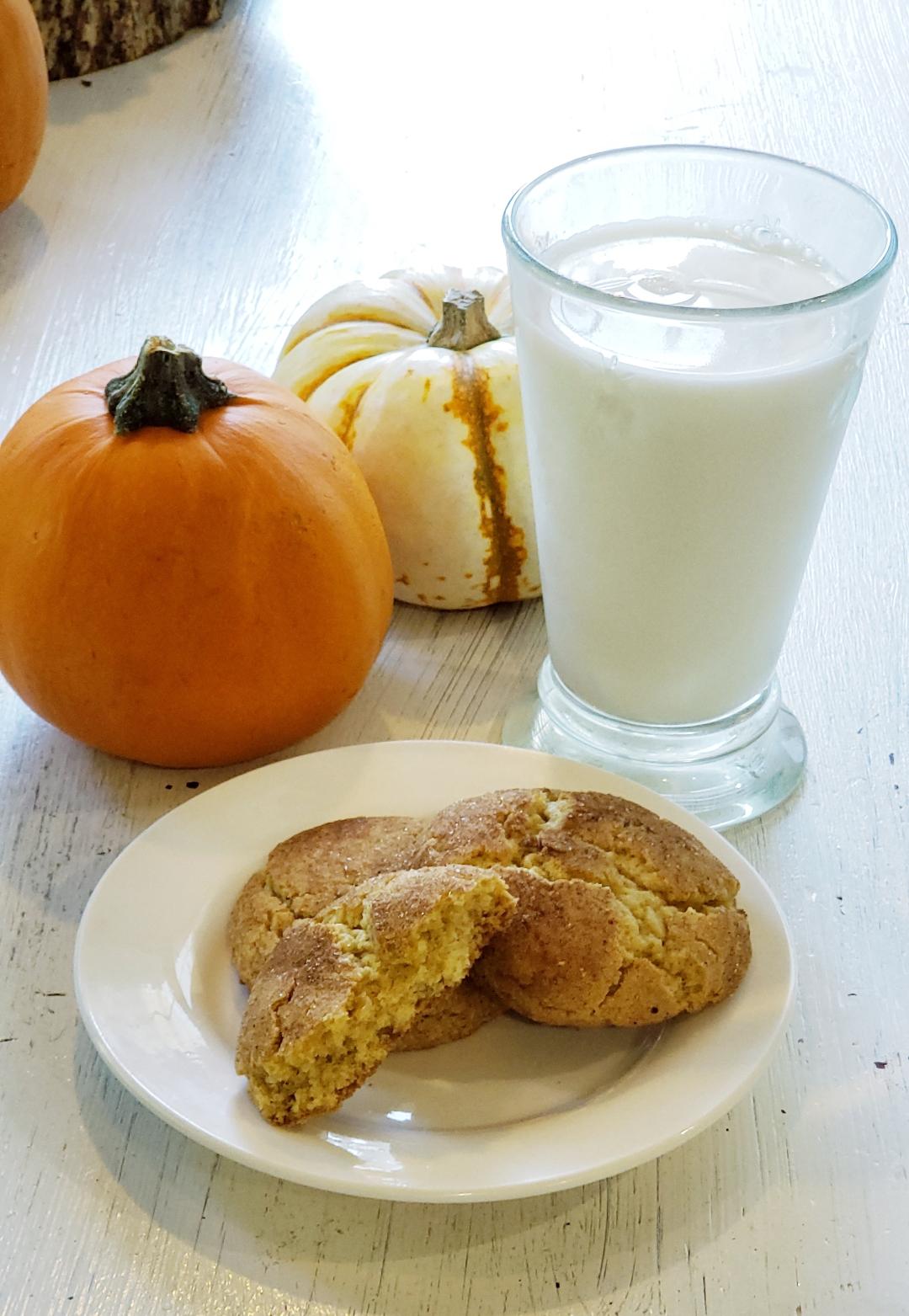 Ah, I hope you try them soon and enjoy them to your heart's delight.
Happy "Almost Over" October friend!  Let us just try to savor it.
XO Jerri
PUMPKIN SPICE SNICKERDOODLE COOKIE
INGREDIENTS
1 cup butter
2 cups sugar
1 egg
1/2 cup pumpkin puree
3 cups all purpose flour
2 teaspoons cream of tartar
1 teaspoon pumpkin pie spice
1 teaspoon  baking soda
1 teaspoon kosher salt
1 teaspoon pure vanilla extract
SUGAR COATING
1 teaspoon pumpkin pie spice
1 teaspoon ground cinnamon
1/4 cup sugar
DIRECTIONS
 Preheat oven to 350 degrees.
 In a large bowl or mixer, cream together the butter, 2 cups sugar, egg and pumpkin puree.
 Add the flour, cream of tartar. soda, salt, pumpkin pie spice and mix thoroughly.
 Combine the cinnamon, pumpkin spice, and sugar in a small bowl to make the sugar coating.
 Roll out dough in to 1-inch balls, then roll each in sugar and spice mixture.
 Refrigerate for 20 minutes
 Place on an ungreased baking sheet.
 Bake for 8 to 10 minutes, or until barely golden.