I have definitely been called corny, that is for sure.
But you can call me corny any day if you like, I don't care, cuz I'll be forever corny with this incredibly yummy CHEESY CORN DIP that I just half to share with you now!!!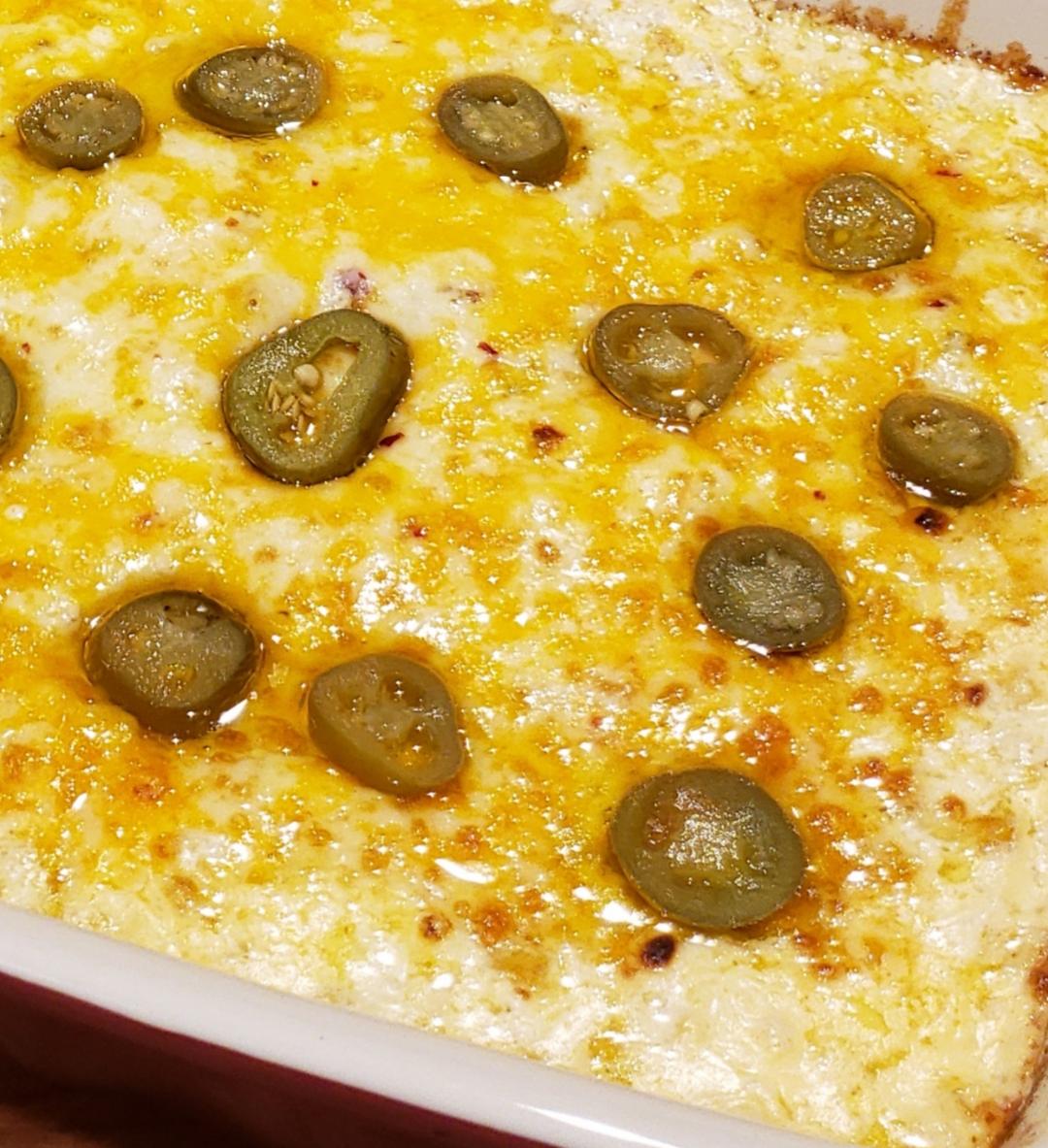 I actually got this recipe from my sister Jennie who lives in Georgia and it is a staple in her repertoire that everyone loves.
I guess it's because of it's corny and cheesy goodness that goes so well with…
yeah, you guessed it, "corn" tortilla chips that you've just gotta try it!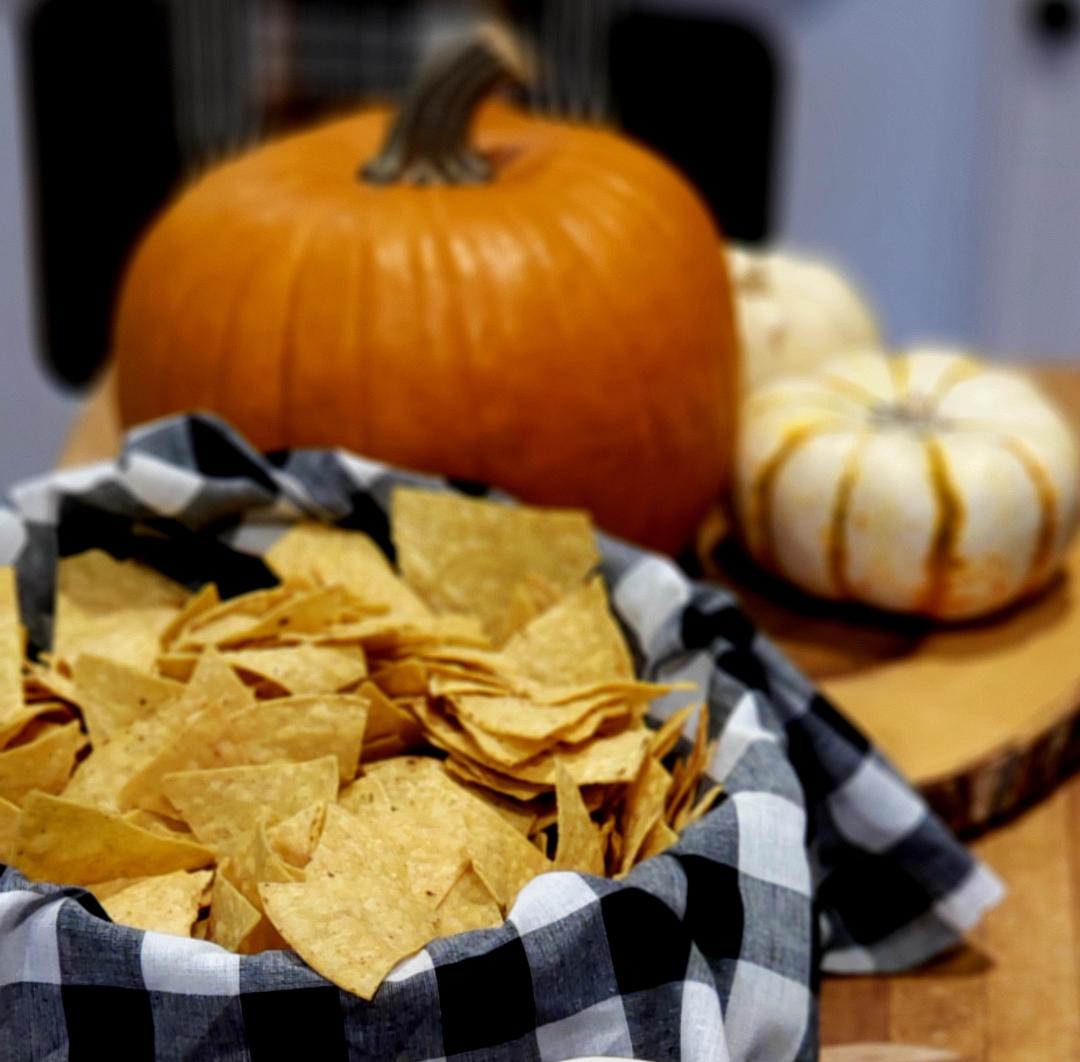 Bring it to your next football & tail gate party or fight night gathering.
That's what I did and it really was… a… "hit!" Get it, fight night, hit.
I know, like I said corrrrrnnnnyyy!
Moving on, so this is how you do it.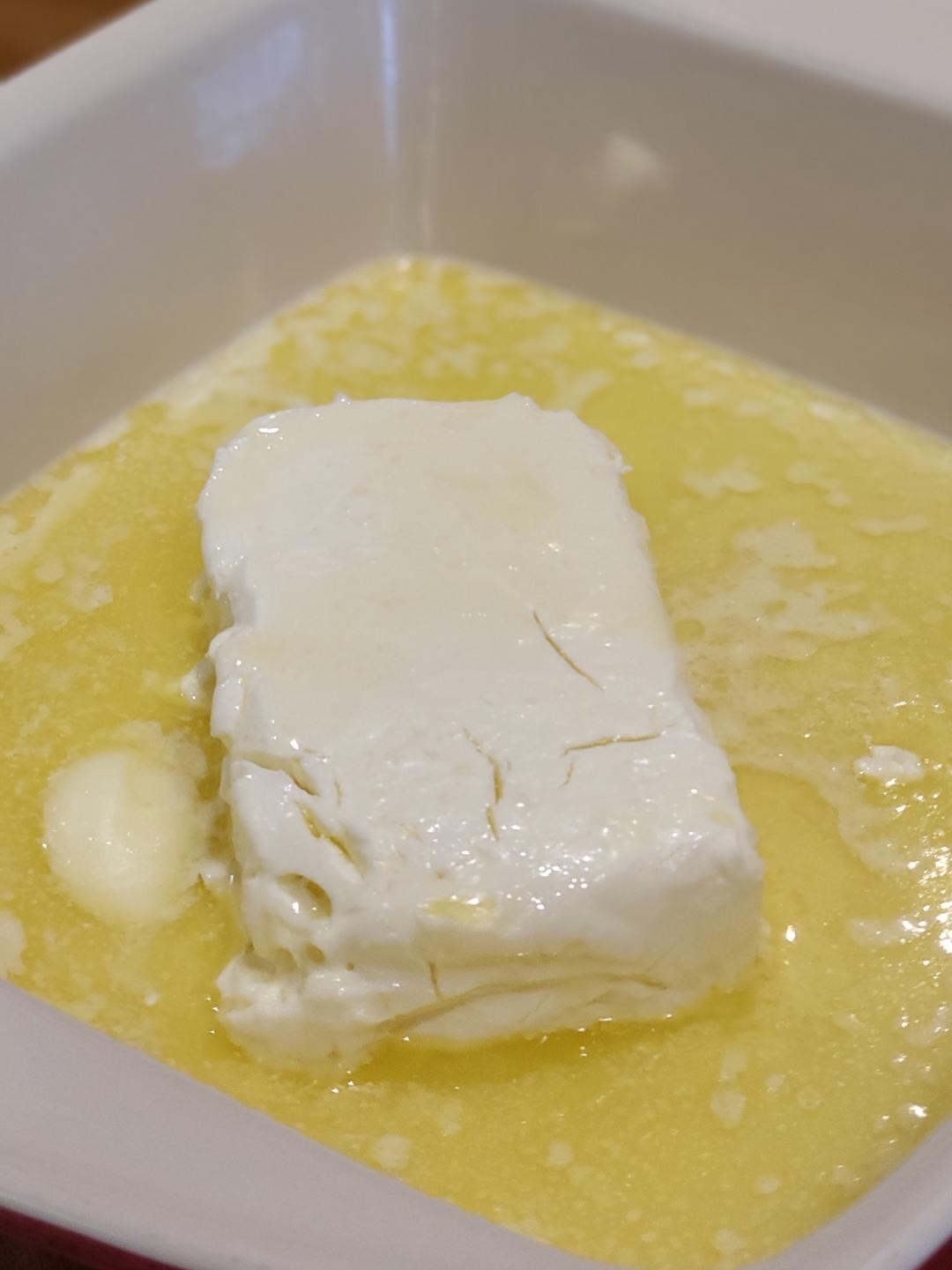 First take cream cheese and butter and microwave em up for about a minute until the butter is melty and the cream cheese is fluffed up a bit.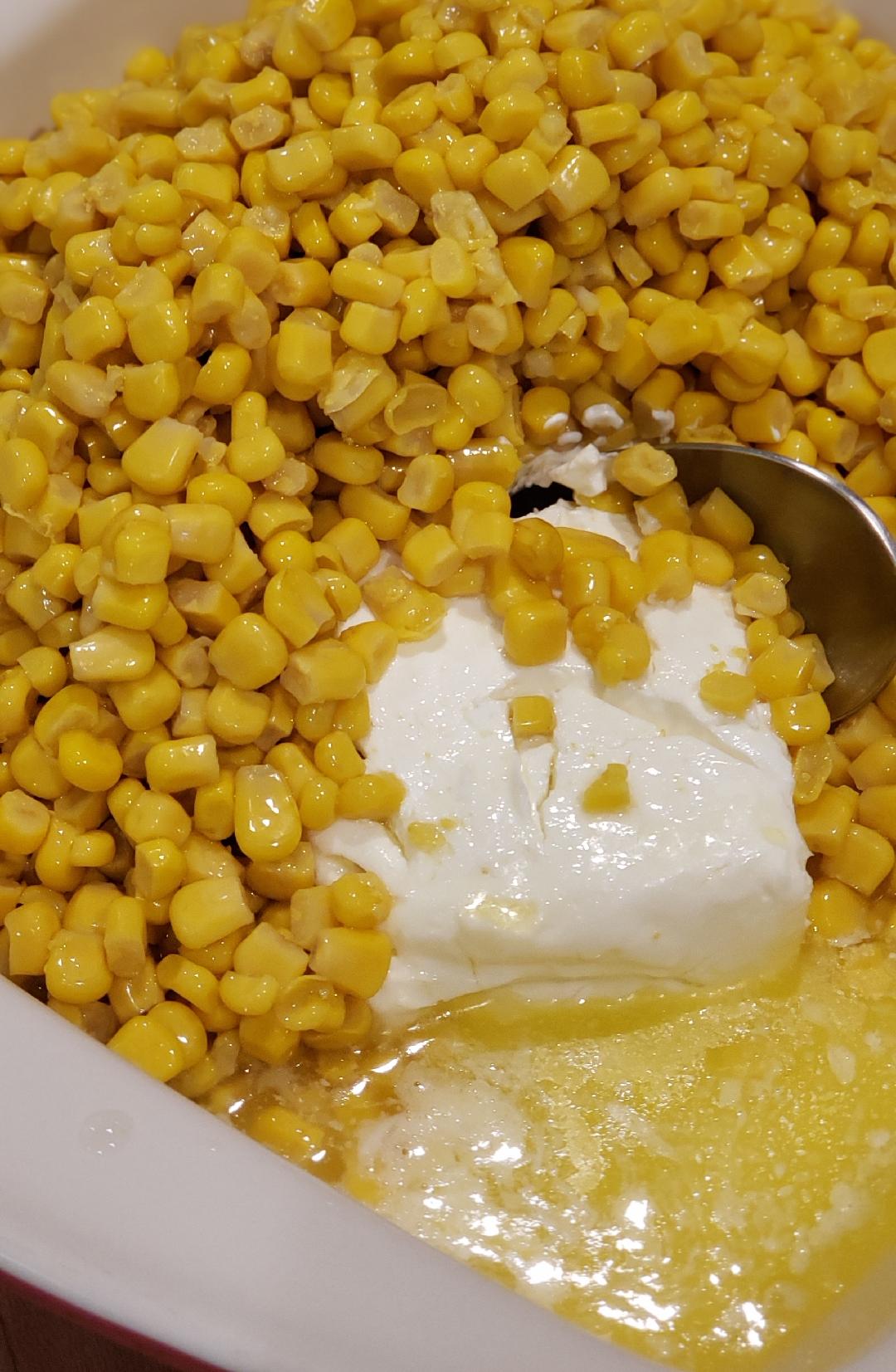 Next add some corn and mix it all together.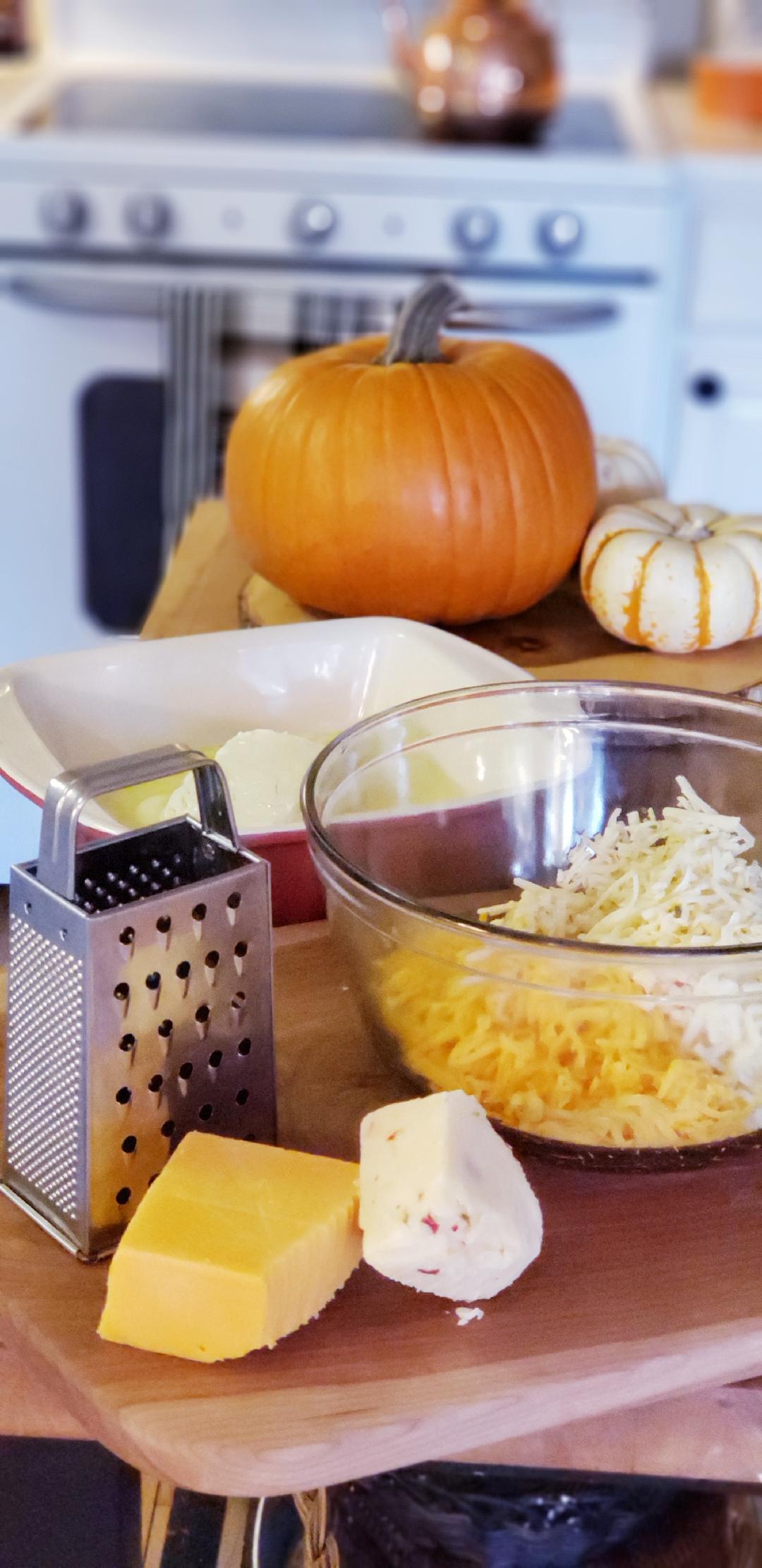 Now, grate up about a couple of cups each of cheddar and pepper jack cheese, then toss them both together.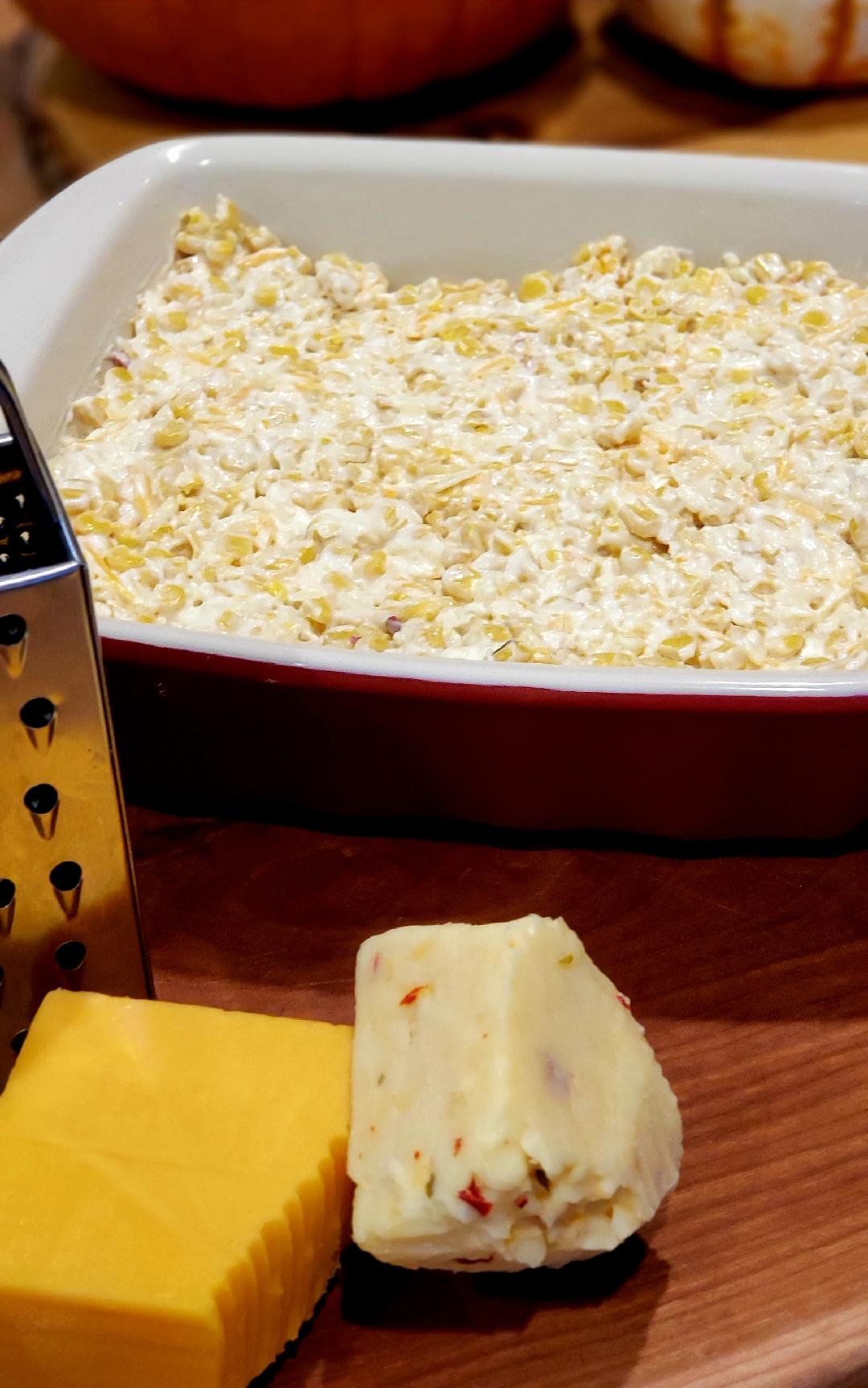 Stir in half of the cheese to the corn mix, then sprinkle the rest on top.
Garnish with sliced pickled jalopenos and bake until its all warm and bubbly.
Just look at that!  Now fill a basket full of chips and set it next to this dish of crazy good, cheesy corny, greatness, hurrah, hurrah!
So sorry, I got a little carried away (you know I do that sometimes).
But really this is just so deliciously cheesy, a little tangy, and warm and wonderful.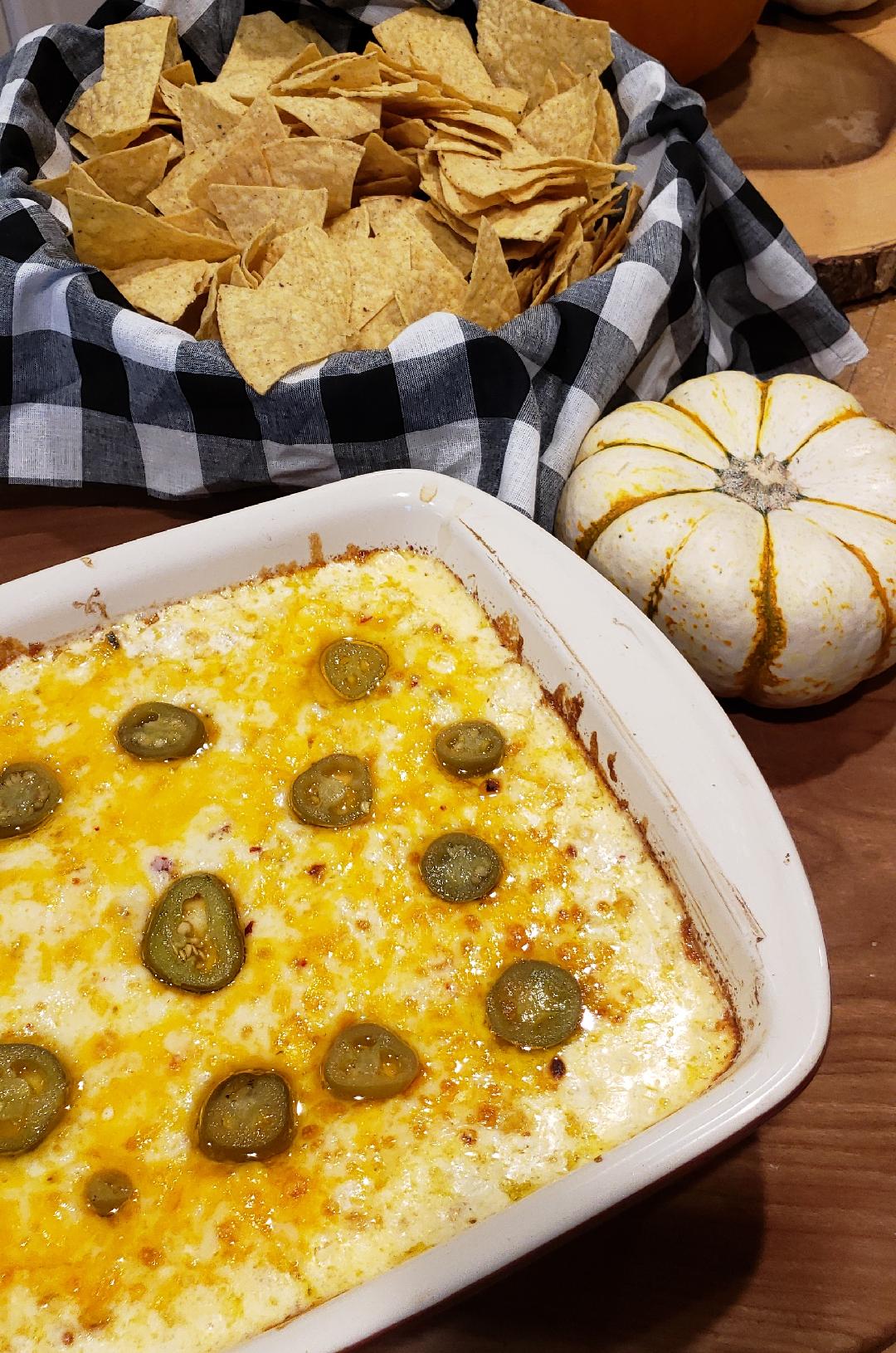 A perfect fall appetizer, in my opinion!
But don't take my word for it, try it out for yourselves especially when you're out of time and need a quick trick snack ready and fast.
Then just watch your friends and fam say, "What in the world is this corny cheesy goodness?"  "Wow, what a hit!"
See, I told you. (wink)
XO Jerri
CHEESY CORN DIP
INGREDIENTS
1 block cream cheese
1/2 cube butter
3 cans drained sweet corn
2 cups grated pepper jack cheese
2 cups grated cheddar cheese
1 teaspoon chili powder
picked jalapenos for a garnish
DIRECTIONS
 Melt the butter and cream cheese in the microwave for about a minute.
 Add the drained corn and set aside.
 Mix the two cheeses together.
 Stir 2 cups of the cheese mix and chili powder into corn mixture.
 Sprinkle the rest of the cheese mix on top.
 Garnish with pickled jalapenos.
 Bake in a 400 degrees oven for 15 minutes until hot and bubbly.
 Serve with corn tortilla chips and enjoy!