My parents purchased a beautiful antique upright mahogany piano when I was just ten years old.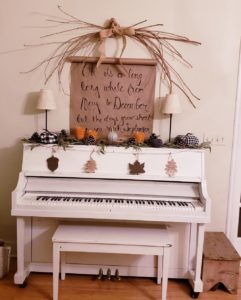 It wasn't fancy at all but it was ours and at it's arrival, we all thought that it was the most special day because real music had entered our home.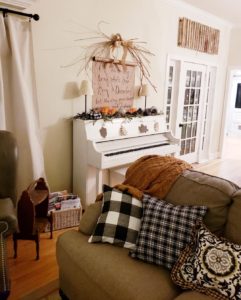 My mother always had us singing growing up, and of course we had a huge record player console that was a prominent piece of furniture, but now we had a musical instrument that we could play and accompany our family singing and we were all thrilled.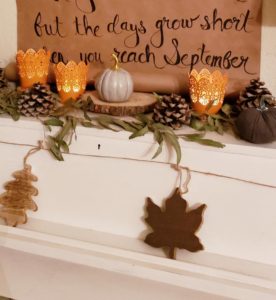 I was the first to start receiving piano lessons right after that when I was in the fourth grade from my next door neighbor Mrs. Denton.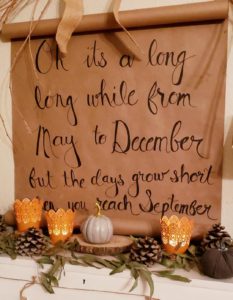 She was a kind and sweet lady, her house was lovely and smelled of dinner cooking as I arrived at 4:00 every Tuesday afternoon.
I always looked forward to coming inside and sitting down at her baby grand piano that was set in the corner of the living room with many windows surrounding it.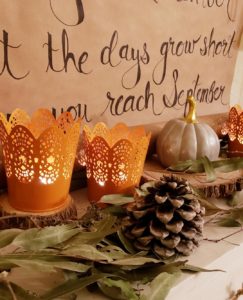 She would sit beside me in her chair and as I took out my piano lesson books, her gentle soft voice would instruct me as I played.
I remember being slow in deciphering the notes and as I reflect back I admire her patience with me and I'm sure so many of her other young students.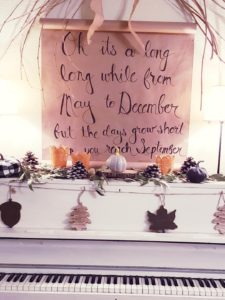 It was nice when she would play the piece with her fluid experience and I could hear what it was supposed to sound like and what it could sound like with a little more practice on my part.
Aw, now that is a whole other story, practicing the piano at my own home.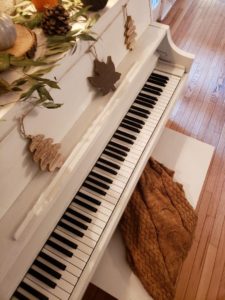 While it was so exciting to start taking lessons and learning how to play, and finally memorizing a piece after lots and lots of practice,
then being able to just sit down and play that wonderful melody from memory for the pure joy of being able to make music for myself and others,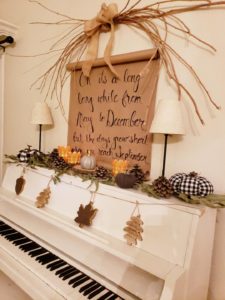 I quit my lessons after just four short years and always regretted it.
Why did I stop when I really loved it so?  Lack of discipline, laziness, loss of interest and wanted to move on to other activities.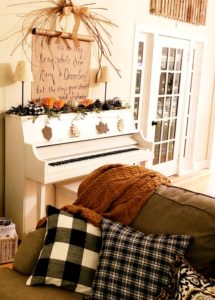 I always said I would still play and teach myself different songs and practice until I mastered them on my own.
But as I grew up I would only occasionally sit down every once in a while and play my favorite tunes, usually Christmas carols and the classics like Beethoven's Moonlight Sonata and Fur Elise.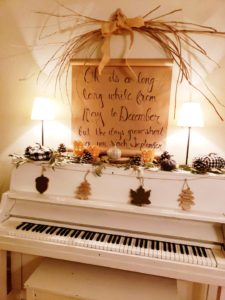 Consequently my level never advanced from my child-like, easy to play sheet music.
But our beloved piano remained in our home as a place of honor.
It was another piece of furniture to bestow my mother's cozy seasonal decorations.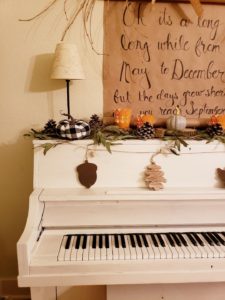 My siblings and I always looked forward to my daddy coming home from work and my mama announcing, "George, I think it's time to get the boxes down."
That meant the holiday decorating would begin and the piano was like another fireplace mantel of such for her to create her artistry of homey coziness.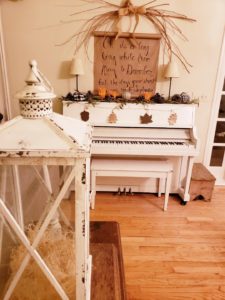 My childhood home was always pretty because my parents truly cared about making it a home for us all.
They were my first role models of what it meant to nest.
Now that I'm all grown up, I have my own piano and while I still play occasionally through out the year I always play during Christmas.
Aw, but I love to decorate our piano.
(our neighbor's girls)
It's a symbol of the joy of music in our home and a reverent remembrance of my childhood.
Our sons sat down at this sounding board and dabbled a bit growing up too, but they much preferred the guitar over these ivory keys.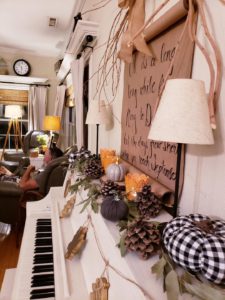 No matter, their love of music is strong which pleases me and their love of home (the one they grew up in and the one they are creating now with their wives) is even stronger,
which pleases me even more.
XO Jerri