I love going to our local Farmer's Market!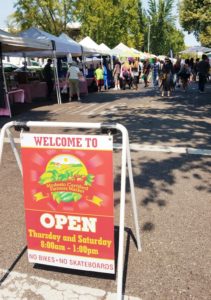 To stroll down the walk way of all of the farmer's booths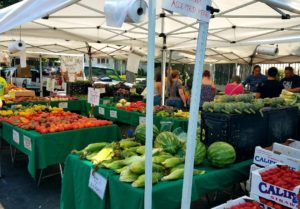 sampling their beautiful bountiful harvests is delightful to me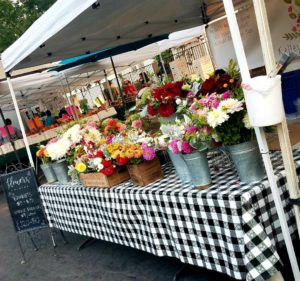 and a favorite place for locals to gather.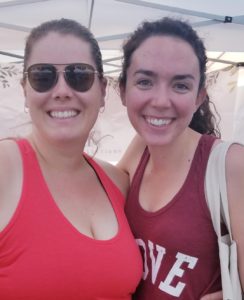 Look!  Some teacher friends of mine I ran into!
Being inspired of what I will cook tonight is also another advantage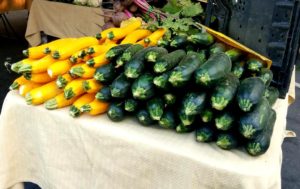 to heading out early to catch a glimpse of the freshest and
most delicious food of the season.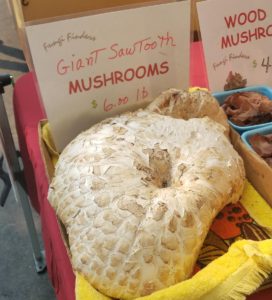 There is always something unique that I don't have or can't grow
and then there's the whole other realm of booths.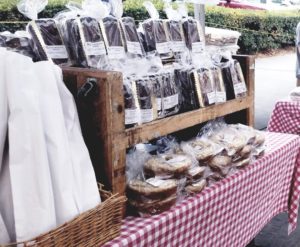 The fresh baked breads and pastries, fresh farm made cheeses,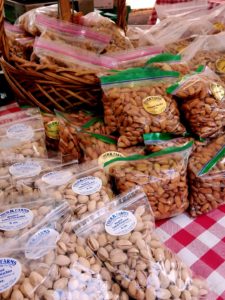 and especially the variety of roasted flavored almonds
is also a wonderful treat to sample these flavorful bites!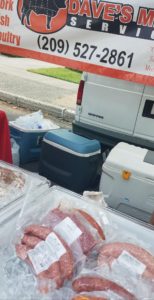 Along with any other daily provisions I might need to purchase,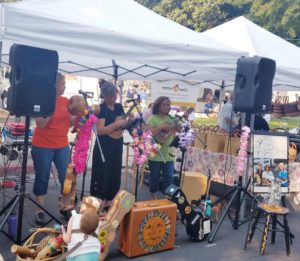 I enjoy the small local bands playing simple sweet tunes
to hum along to for my entertainment of the day.
It truly is a wonderful celebration of a town's community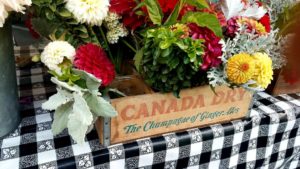 no matter how big or small.
I'll usually sample and purchase some local olive oil too.
I'm telling you, California grown olive oil is DELICIOUS!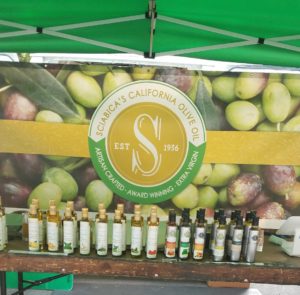 My favorite is by Sciabica, a locally grown and manufactured olive oil
here in the central valley of California.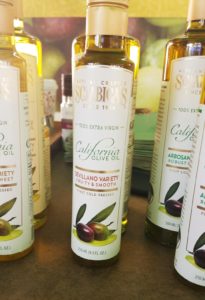 I love almost all varieties of olive oil for different recipes and uses,
but my absolute favorite for dipping and flavor is the Sevillano blend.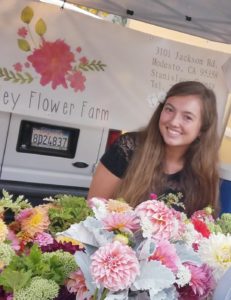 I also love to support local business and to chat with the actual farmers.
They are always so warm and friendly and willing to give you helpful tips.
It's just fun to shop and enjoy yourself in an outdoor market
that's located in the downtown area, heart of our city.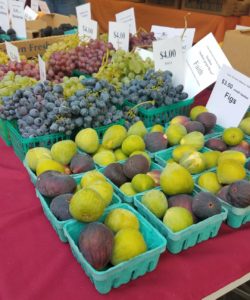 Just look at these delicious looking figs!  Aren't they gorgeous?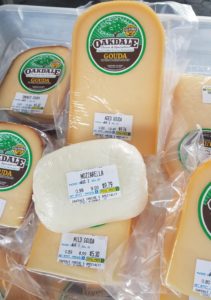 I can't wait to get them home and serve them with these yummy cheeses here.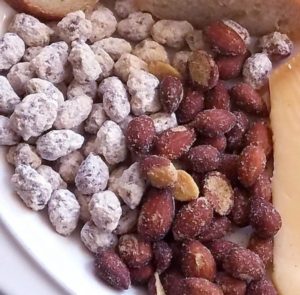 I also found these local almonds that I think I'll serve along with it. (my favorites are the honey orange blossom ones)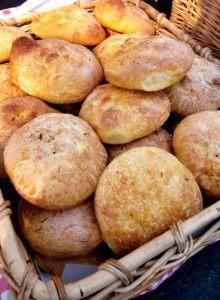 Next, check out this spectacular looking ciabatta rolls.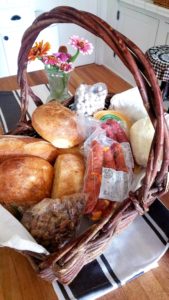 Hey I've got the makings for a wonderful cheese platter.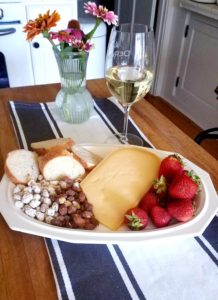 Now all I need is a glass of wine and we're set for snacks in the garden
while maybe the hubby grills something yummy tonight.
Do you have a Farmer's Market you like to visit?
If so, please share what you love about it.
XO Jerri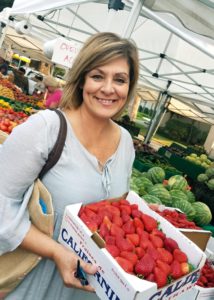 P.S. Just look at these strawberries!  I can't wait to do something yummy with them!  Until next time, I hope you can head out to your own Farmer's Market.  There's probably one tomorrow!