Waco, Magnolia, The Silos, Oh My!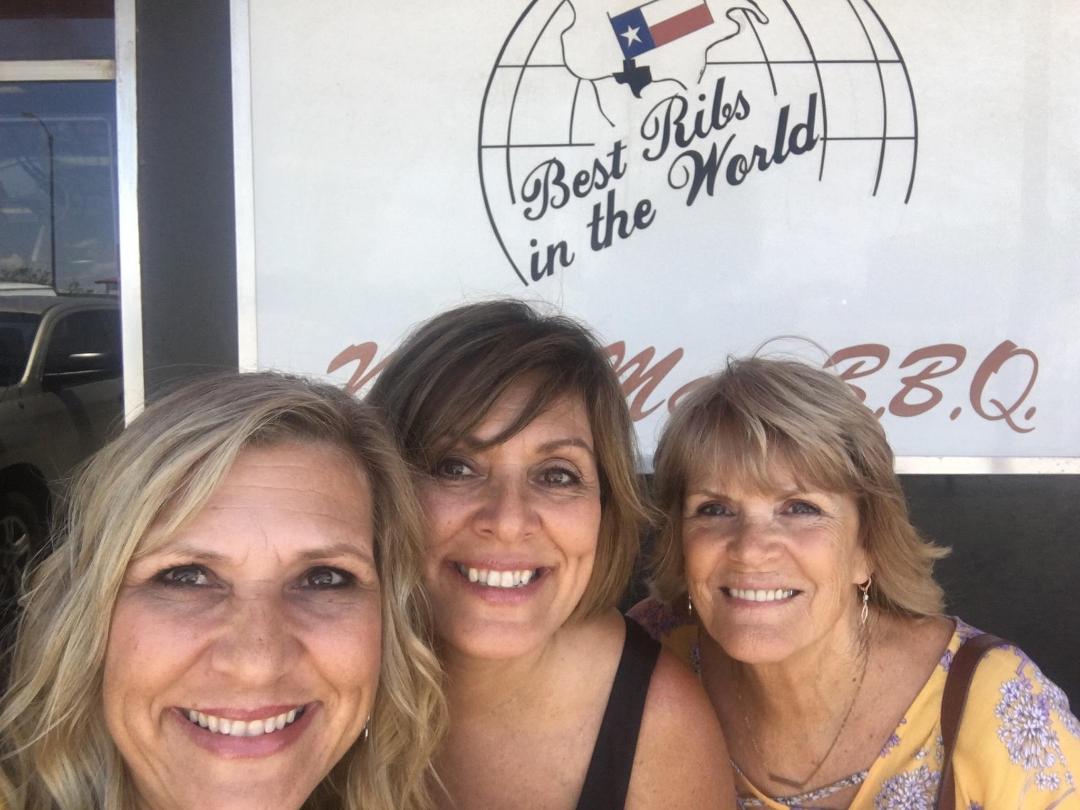 That's us, my sissy, me, and my mama.
You guessed it.  We are heading to Magnolia Farms' Silos in Waco, Texas people!!!
Woohoo!
I'm so excited I can't even stand it!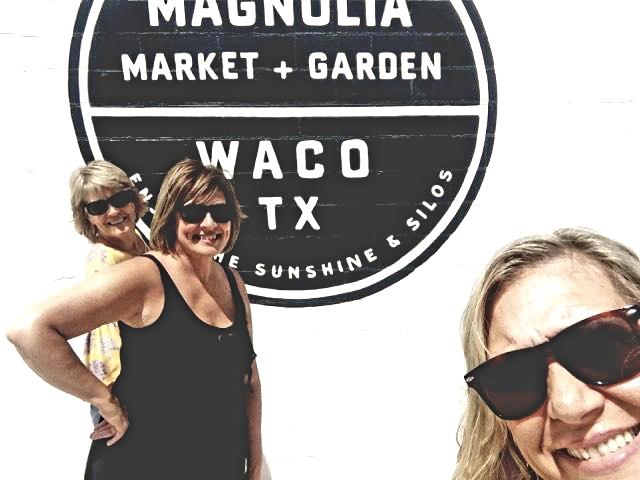 I have always loved that cute HGTV show FIXER UPPER.  I mean what's not to love?  A cute and crazy couple working together, fixing up old houses and making them cozy.  Sounds like a great idea to me!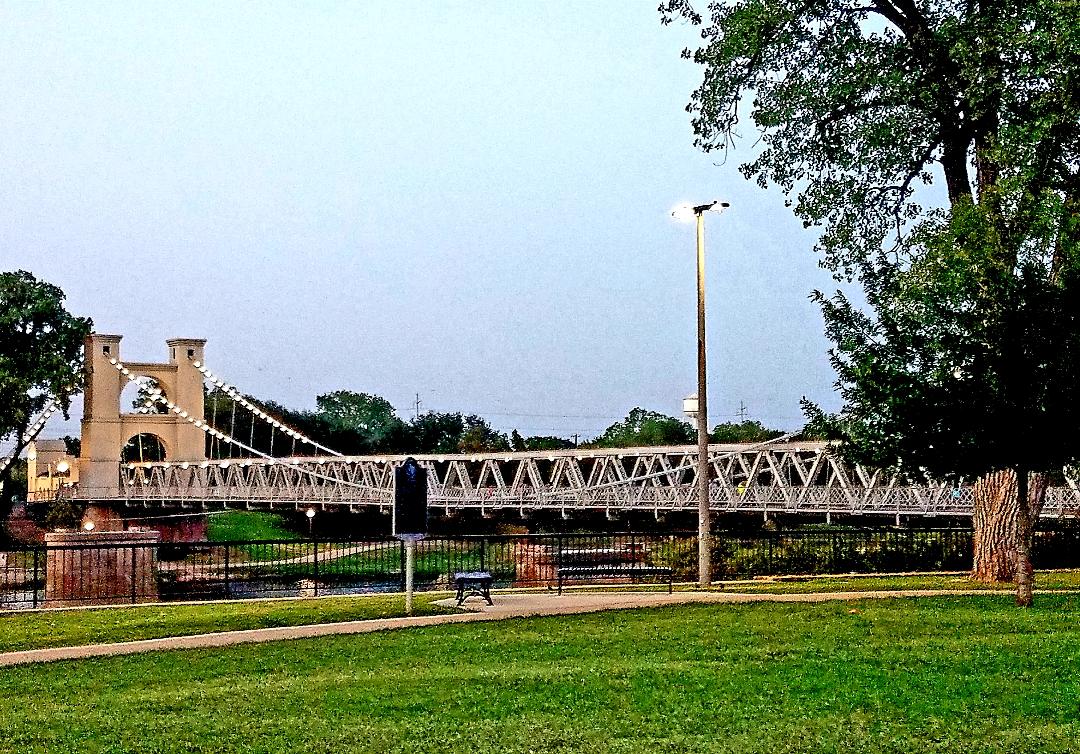 Waco Suspension Bridge
But to actually see the place where the show, their show, really takes place, in Waco, where they have that big bridge, and umm, Baylor University, and all of the neighborhoods where those darling houses are.
Ah, so fun!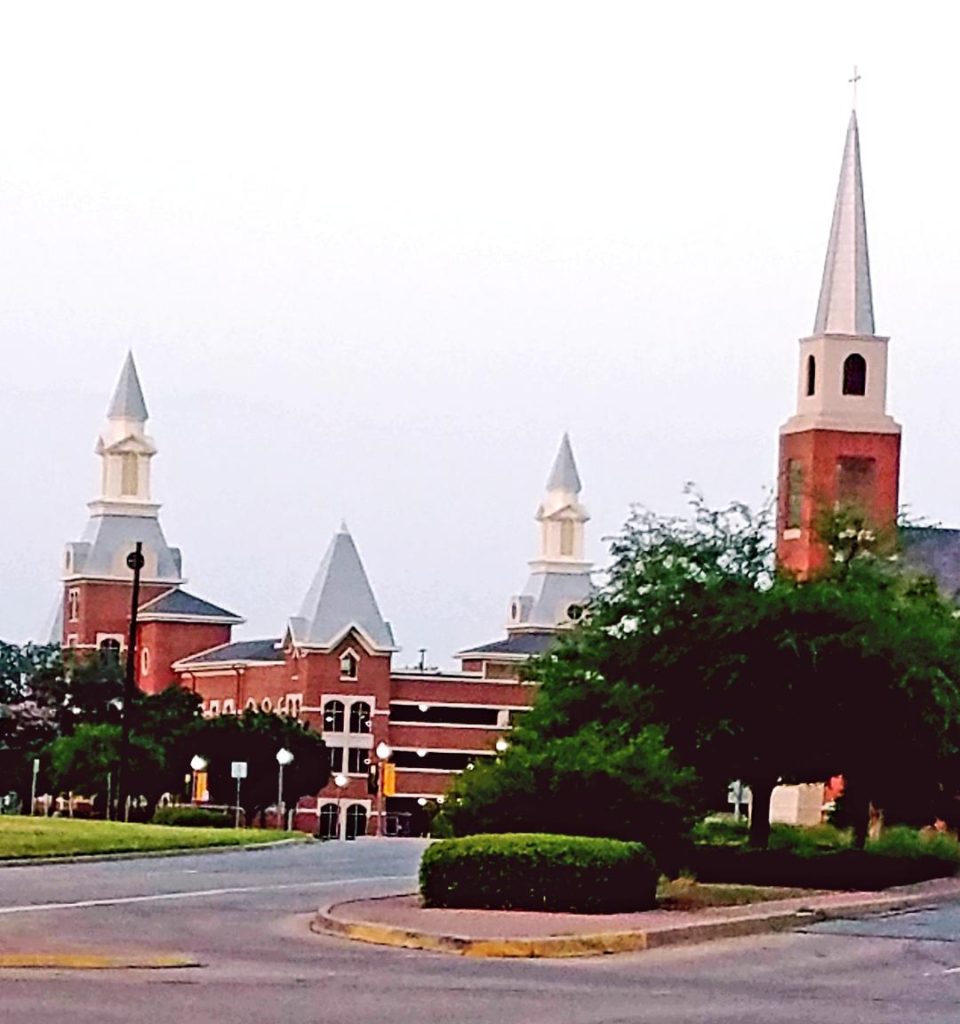 Baylor University
And then to finally eat one of those scrumptious looking cupcakes from the Magnolia bakery.  I think I remember Jo Jo saying there would be at least ten different flavors.  I'm just letting you know now, I'm tryin' em all.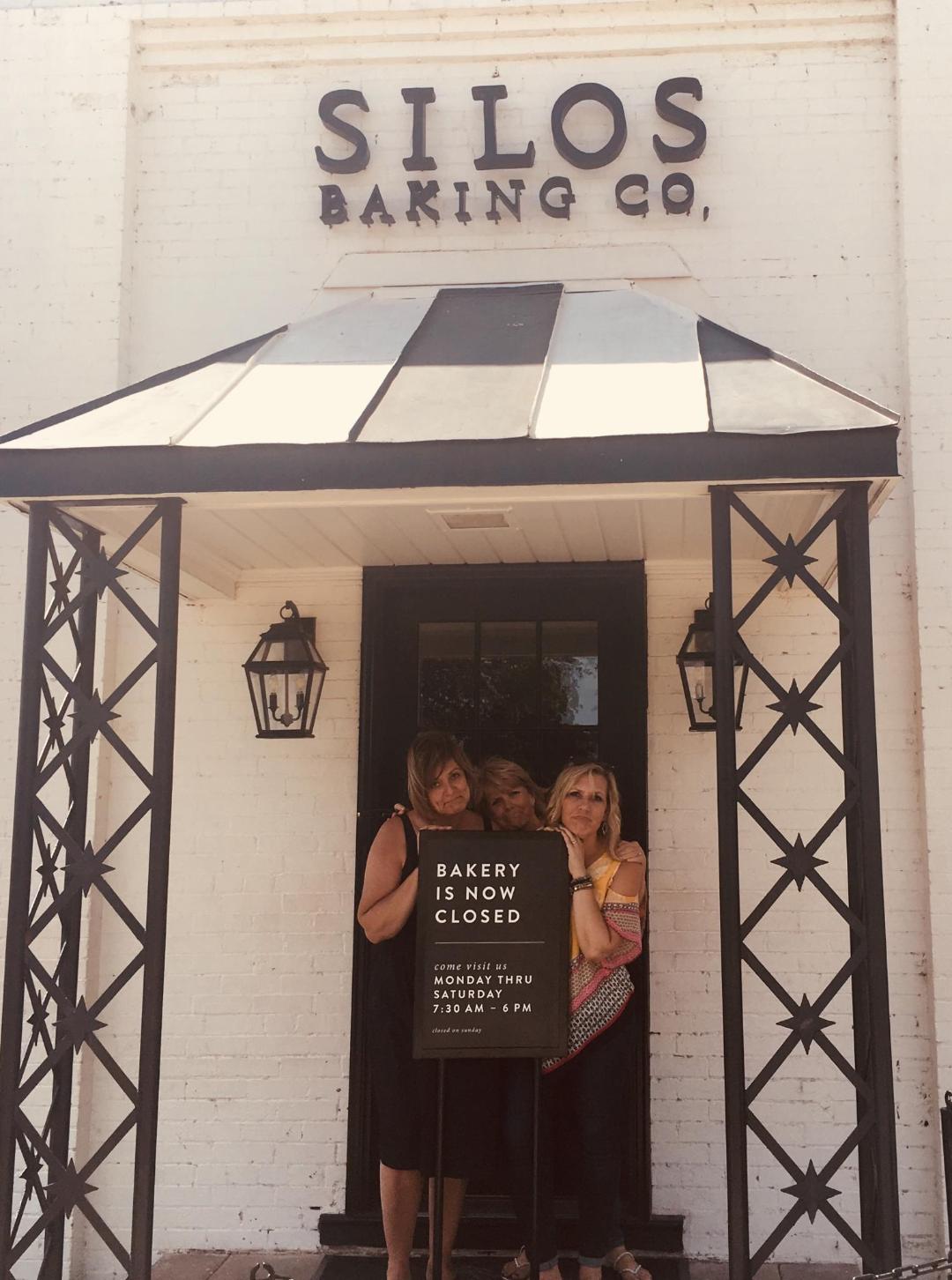 I hope we have time to stop by the Magnolia Table (their new restaurant) too.  Chip is the one that inspired this place.  You know, I've heard that everything is closed on Sundays (how sweet) and they only serve breakfast and lunch so, I'm thinkin' breakfast.
I wonder what will be on the menu?
Something so yummy, I'm sure.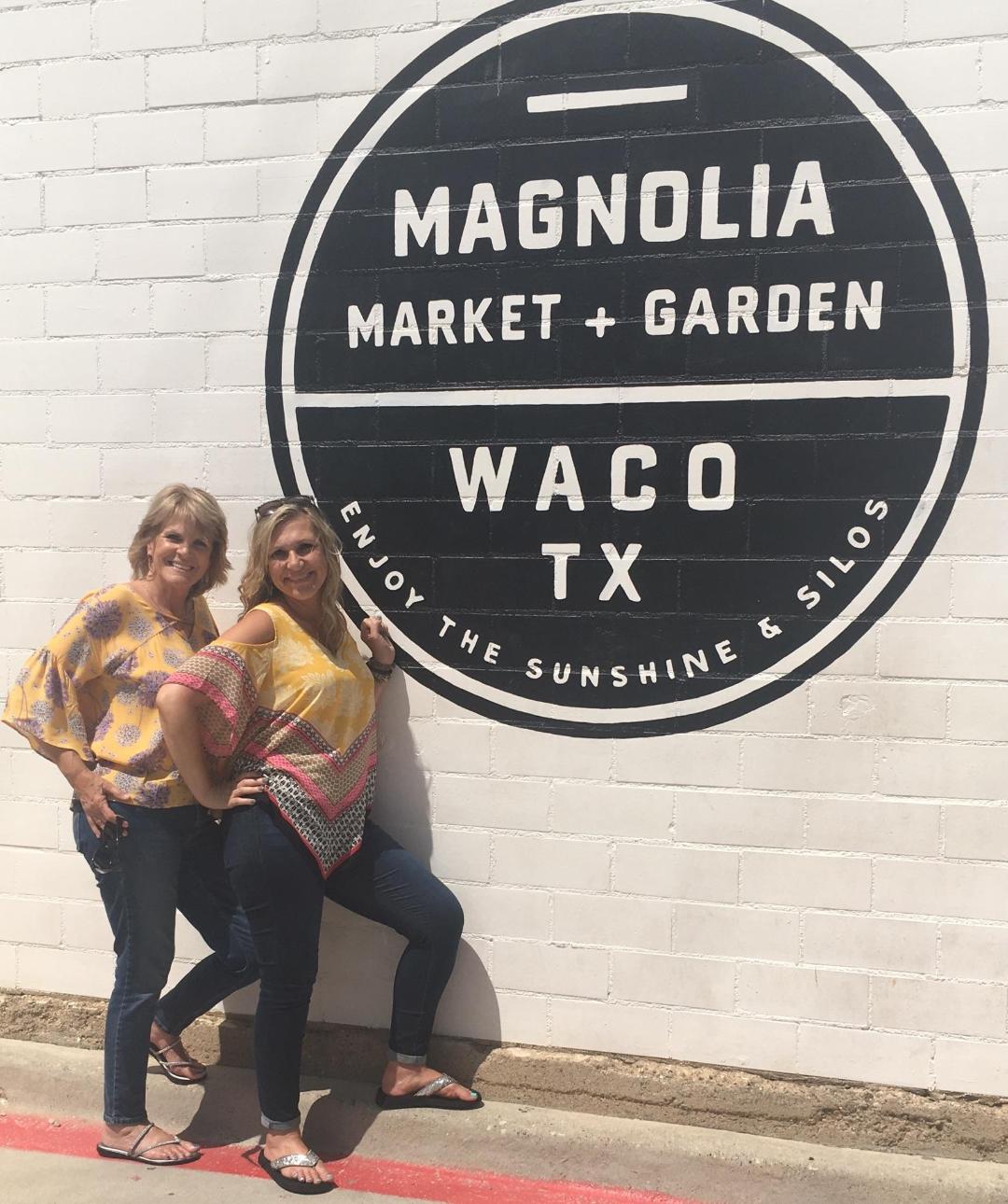 Then finally….. The Silos
I feel like it might be comparable to the Emerald City, from The Wizard of Oz.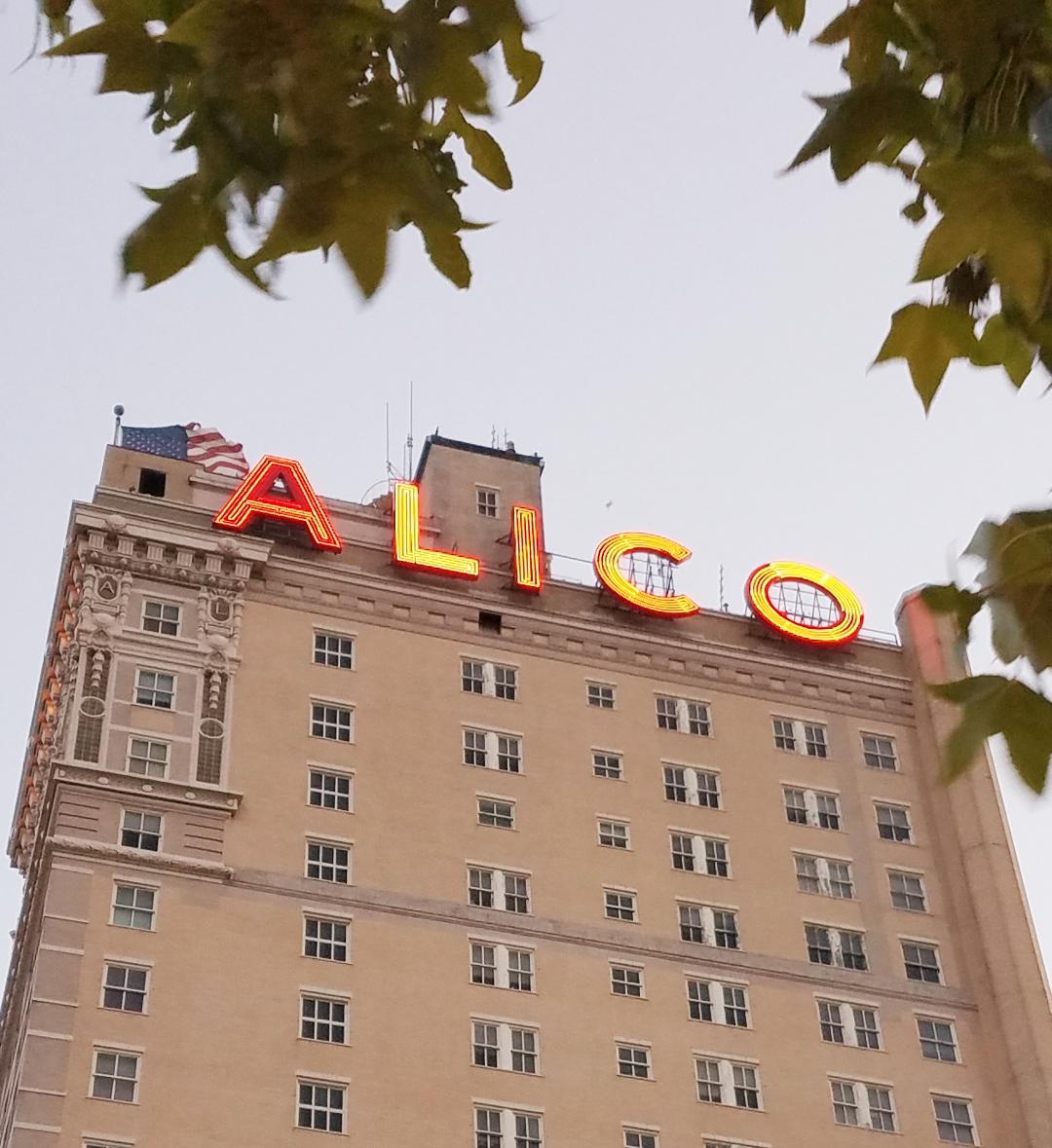 ALICO Building
I'm sure just as wonderful, a little overwhelming, if not intimidating, but absolutely enchanting.
Uh, I'm going to let you in on a little secret.
I'm not a very good shopper.  I'm not.  I don't know what's wrong with me.  My mother is, so is my sister.  Maybe it's because I gave birth to boys, so I got out of practice with long shopping days.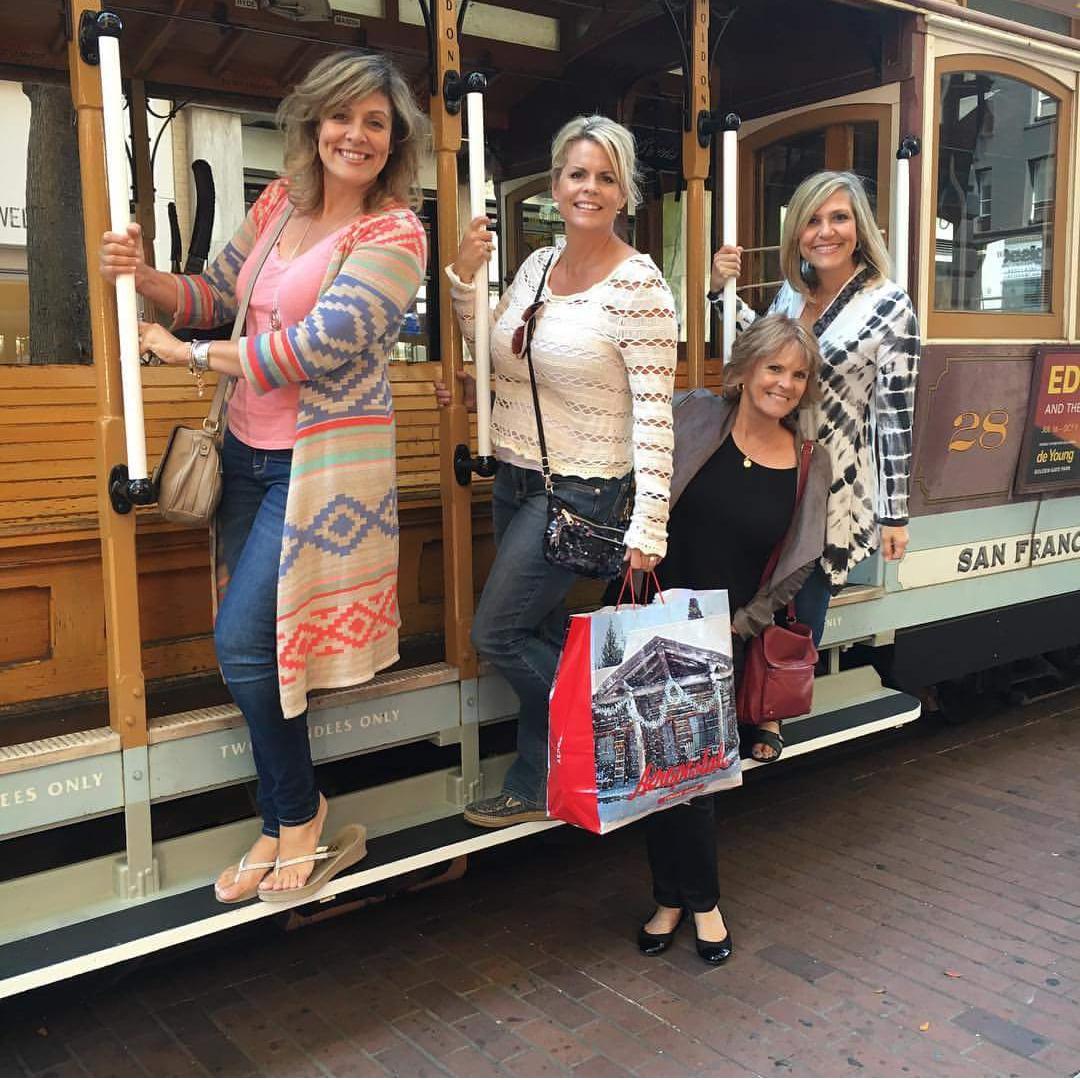 Me, my sister-in-law Amy, my mama, and sister Jennie on trolley in San Francisco
But sigh-seeing, now that's my jam.
I have so enjoyed getting away with my sweet family,
(my sister-in-law wasn't able to come with us this time 🙁  )
a few times throughout the years.
Just a little get a way,
something magical and fantastic,
just to remind us that
"Life is not a problem to be solved; it is an adventure to be lived." –
Wild at Heart by John Eldredge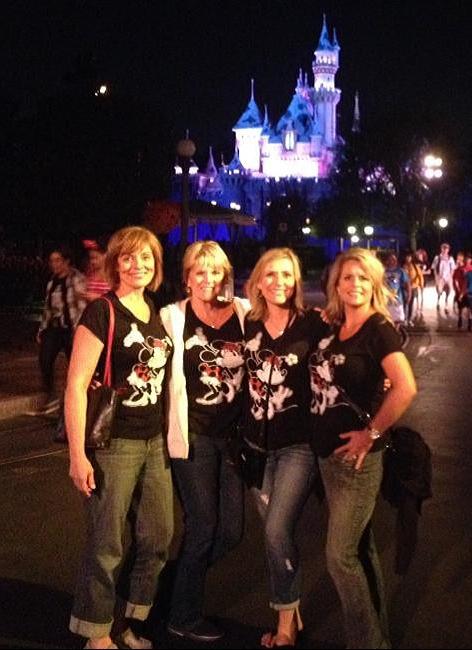 (
Here we are at Disneyland.
But the Silos will be different I'm sure because, it's not just a shopping place, my goodness,
it's an experience!
And I'm trying to be a little realistic too.
(which is challenging for me)
I'm probably not going to get to see Chip and Jo.
I really do get that whole "I love Lucy" thing where her and Ethel get in all kinds of mischief in Hollywood trying to meet the stars.
Ah, I love Lucy.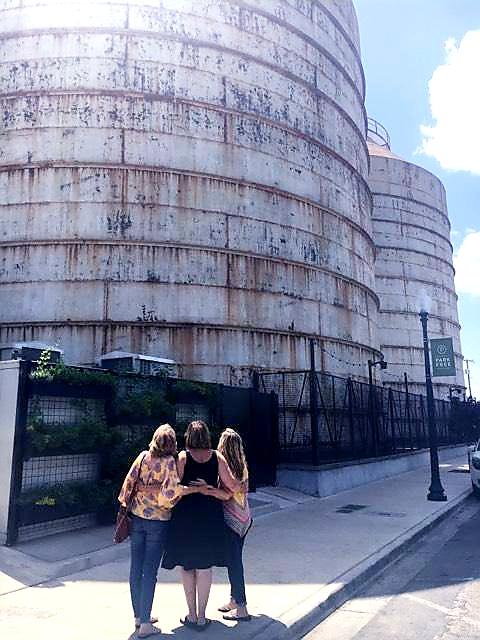 So this is it, today is the day.
Touch down, Waco, Texas.
Stay tuned for the whole Waco experience in my next post.
Until then,
"Today is a good day for a good day."
P.S.
Literally everything with Magnolia farms is closed on Sundays so it was a little bit of a Vacation movie Wally World moment upon our arrival.  But we still had fun.
XO Jerri