Do you know that we have a plum tree?  We do.
And every summer, I just can't wait until they are finally ripe.  Barren in the winter, blossoms in the spring, and ripe purple plums ready for pickin' in the summer.  Yaay for me. And finally they are here!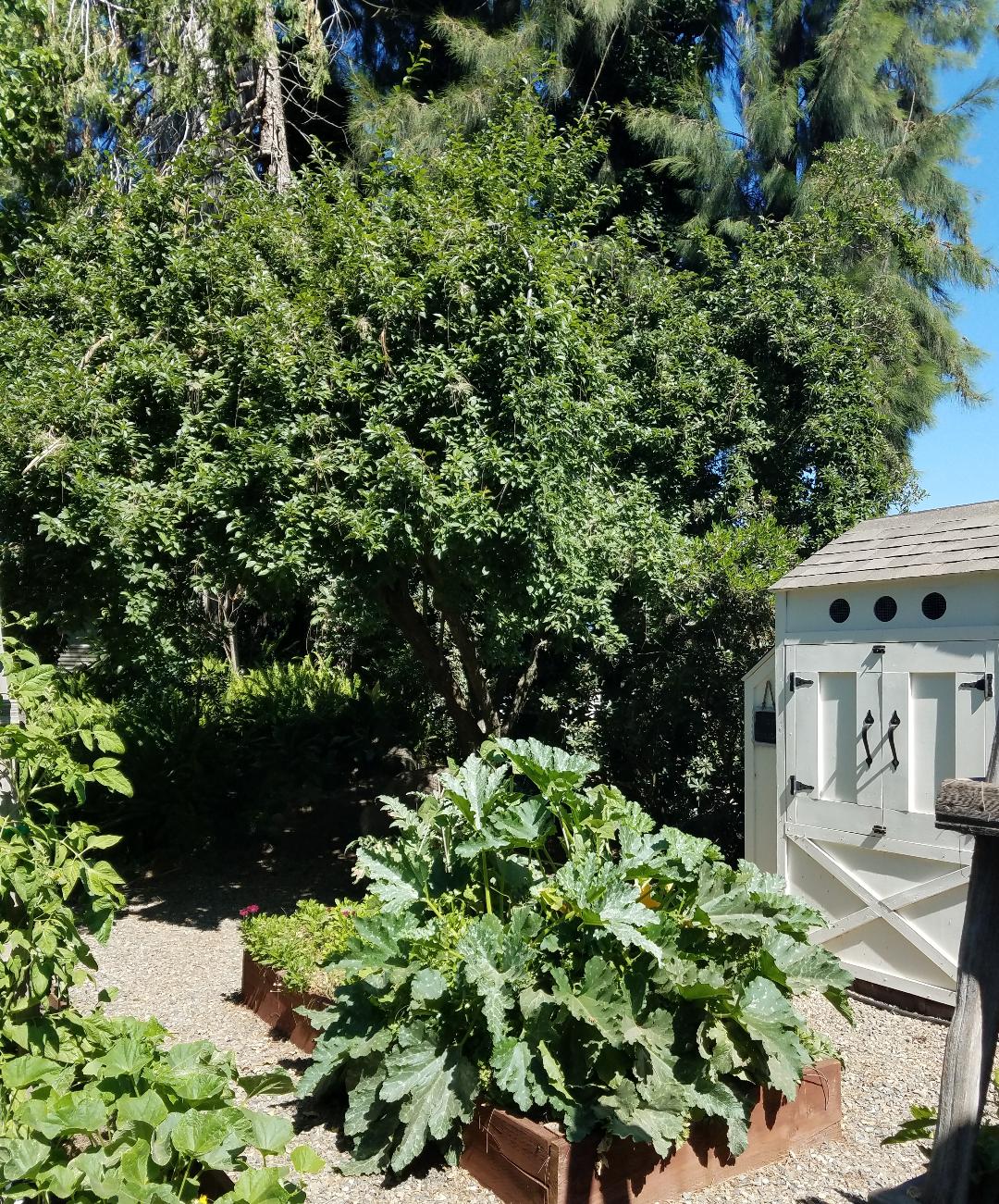 The problem is, I have to get out there and pick them before the birds get em' all.  I've been waiting and waiting.  Waiting for the tree to produce blossoms, then the tiny green balls to appear, and then for them to turn ever so slightly to lavender and finally this deep wine colored purple, and then…….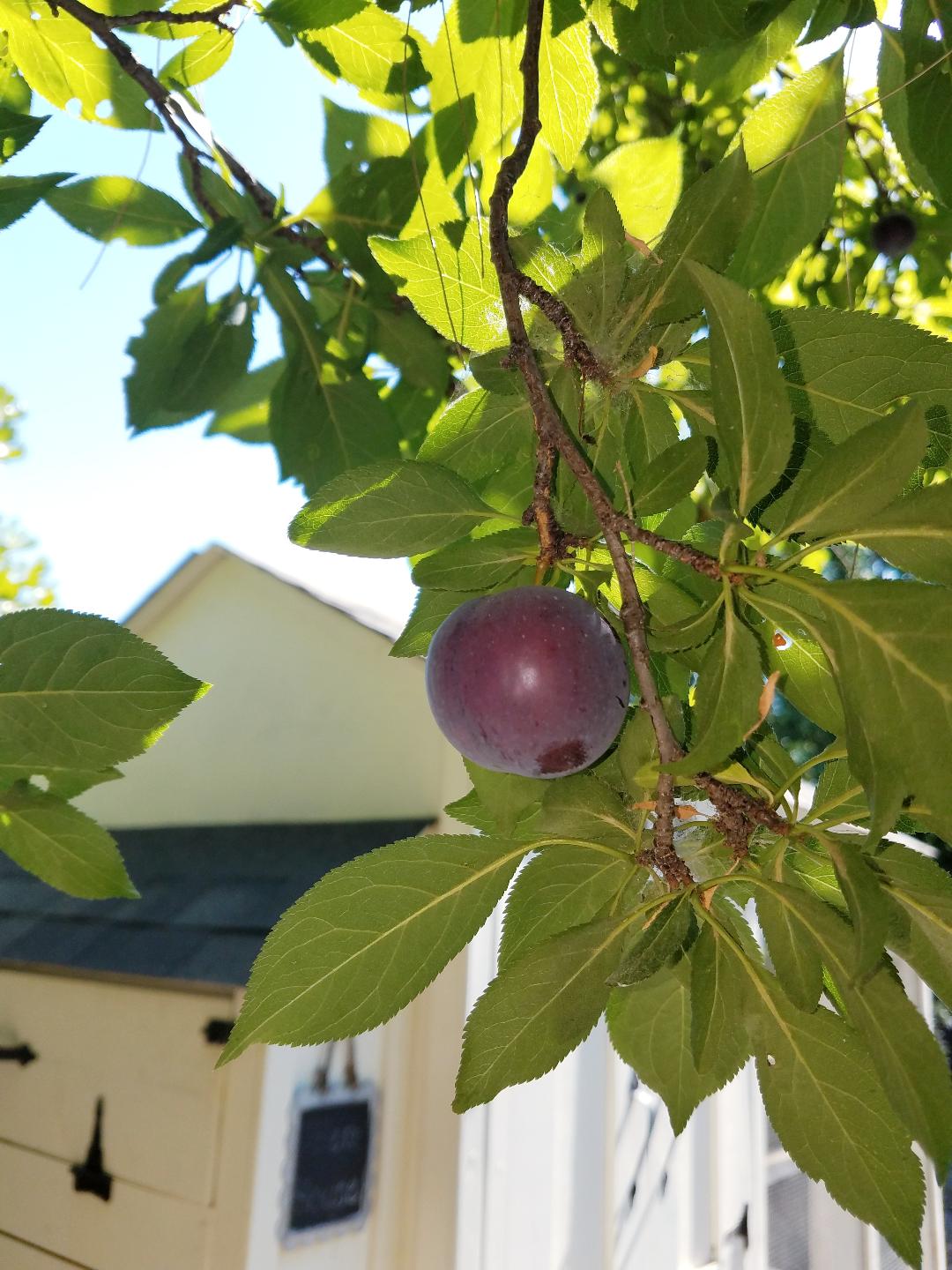 Snap, they're gone!  Aaaaaah!  Those sweet, cute, darling, birds, steal my fruit!  I don't want to pick too soon before they're interested because frankly, I'm not either.  It's always best to have tree ripened fruit.  It just tastes better.  It's the whole point of having your own tree for goodness sake so you don't have to buy it from somewhere else where they had to pick it so early that it's ripened in transportation to the store.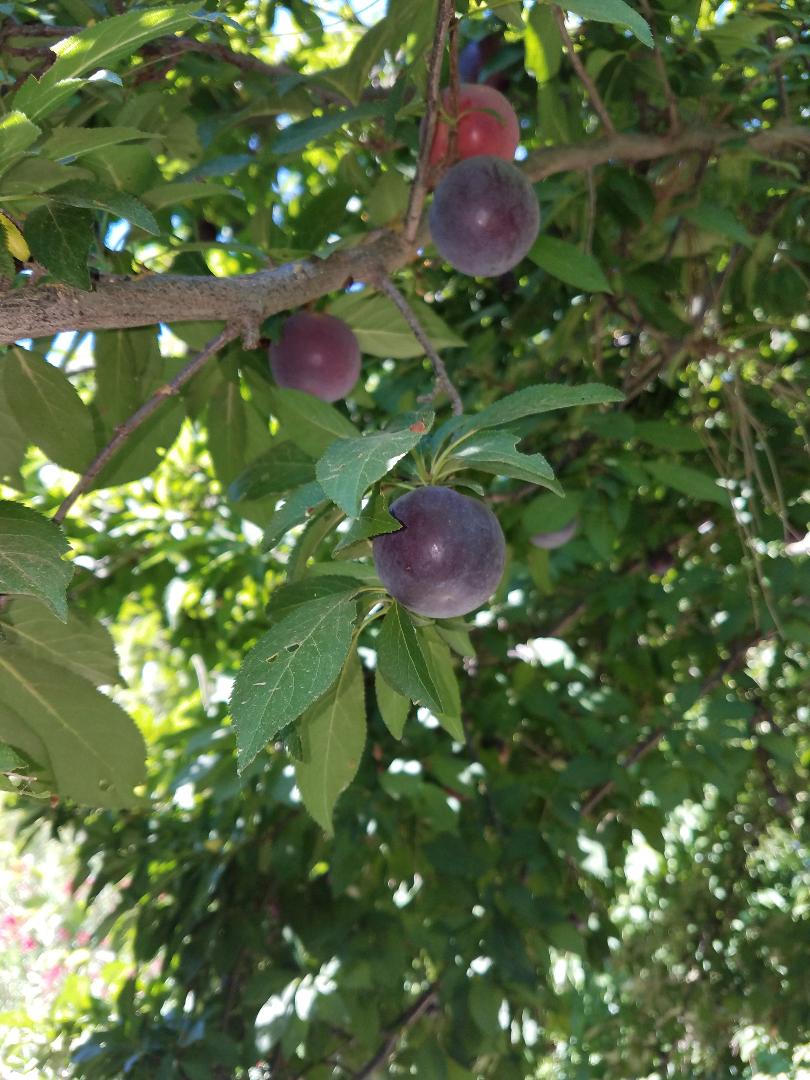 So it's a race!  A game really, of who will win, me or the birds?  Sometimes I have to admit, they've gotten the best of me.  But this year is different. I have been ready, willing and on it!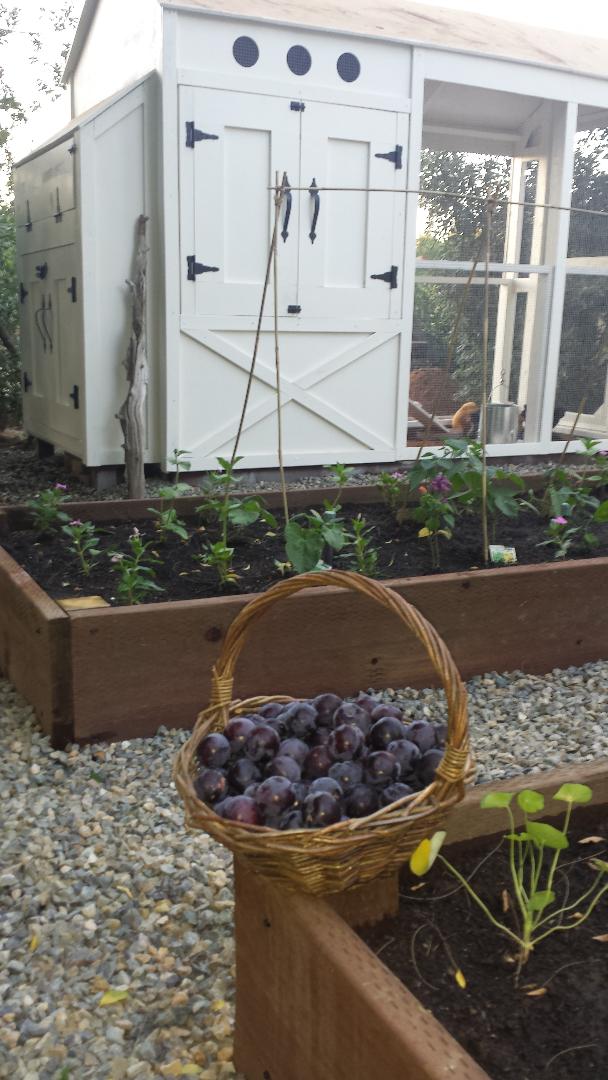 And just look at my reward!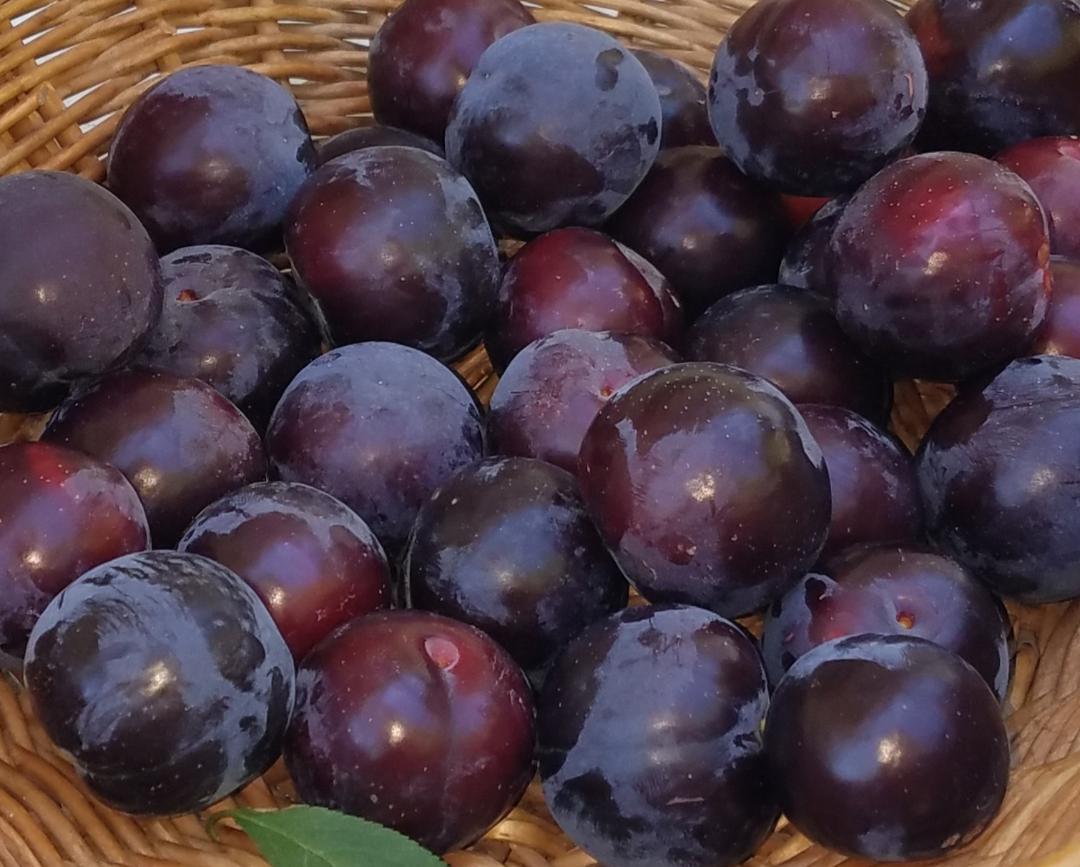 Beautifully sweet yet ever so slightly tart and juicy plums.  Which provides me with so many delicious recipes to cook from.
Hmm, will it be jam, chutney, cobbler, a crisp, or maybe even a crumble.  Yum!
Truly the possibilities are endless.
But for today, I think I'm in the mood for a crumble.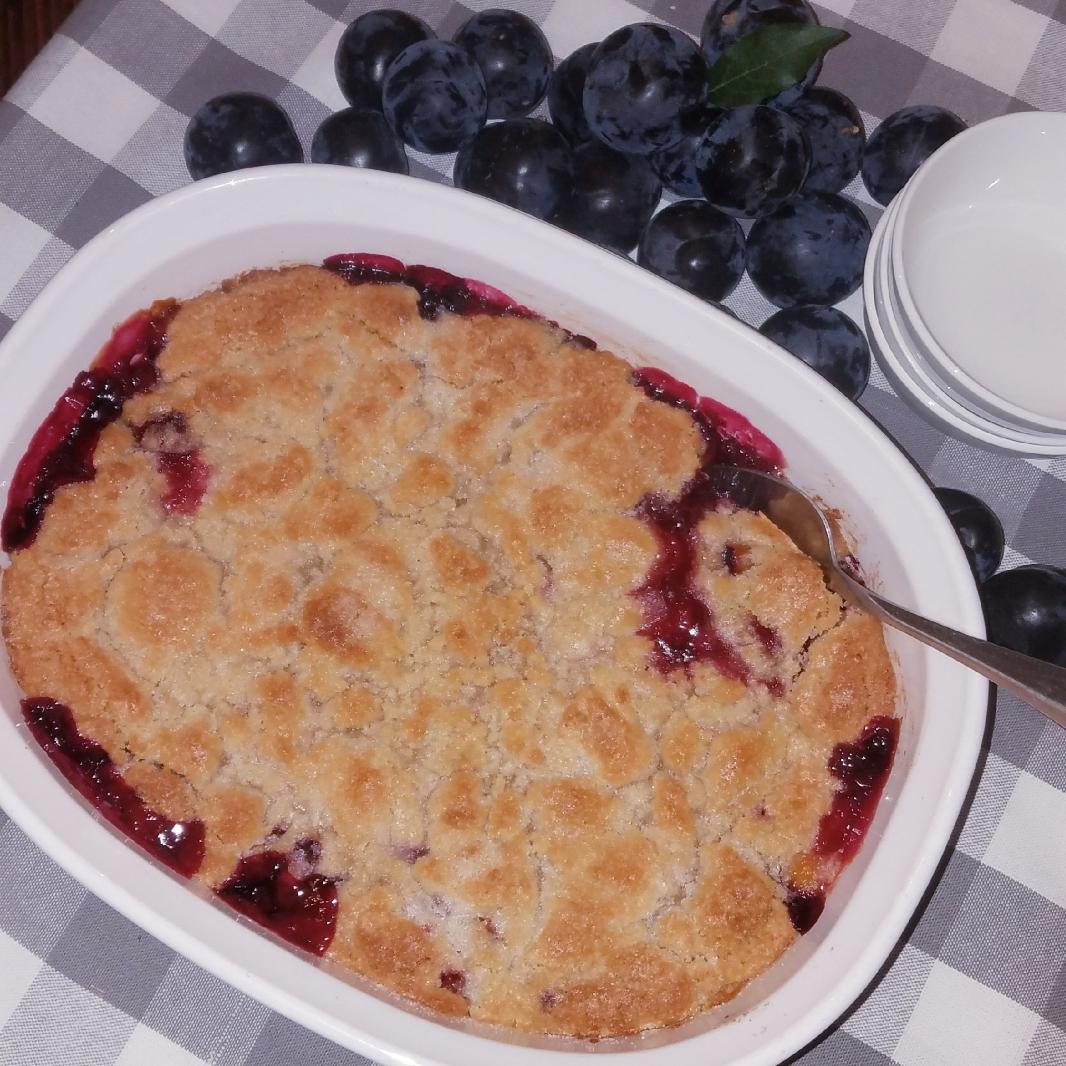 Here is my go to crumble recipe that you can adapt to any fruit.  I like crumbles for a variety once in a while instead of the cobbler, because of the richer topping compared to the cakier cobbler top.  Serve it with some really yummy vanilla ice cream. Mmmm it's just so good.
I hope you're enjoying your summer so far and all of the delicious fruit that's ripe and wonderful, ready to be picked and eaten fresh.
Try this recipe, and I hope you enjoy it as much as I do.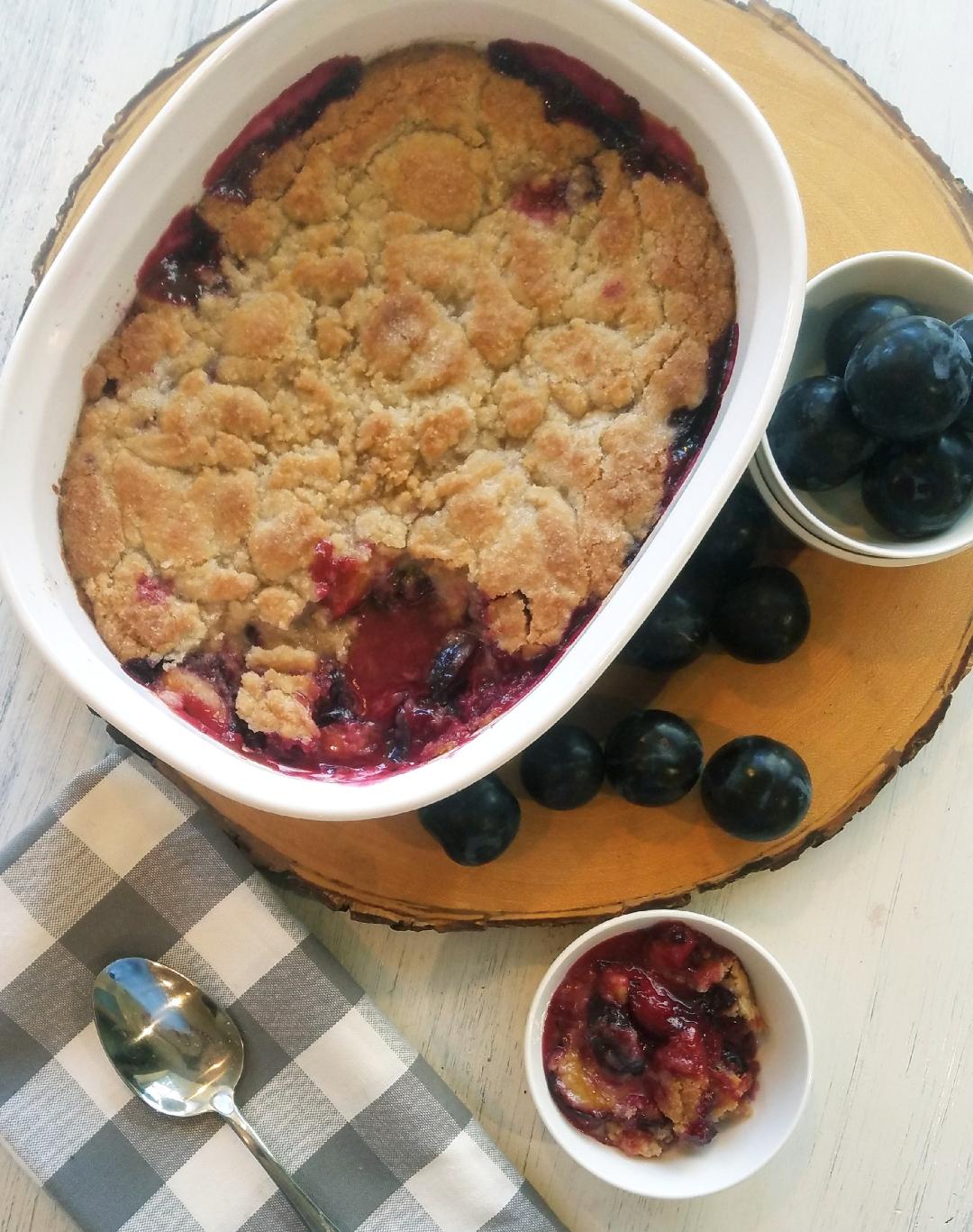 PLUM CRUMBLE RECIPE
CRUMBLE TOPPING INGREDIENTS
1 cube butter
1 c sugar plus 1 T
1/2 t almond extract
1 c flour
1/2 t salt
1/2 baking powder
1/2 t cinnamon
1 egg
FRUIT INGREDIENTS
1  1/2 pounds dark plums pitted and sliced in 6ths
1/2 t almond extract
1/2 c sugar plus 1 T
1 T flour
DIRECTIONS
Preheat oven to 375 degrees.
Beat cold butter in mixer, add sugar and  almond extract then blend.
Next add flour, salt, baking powder, and cinnamon, blend again.
Add egg, give it a final whirl and set aside.
Butter a baking dish.  Then add fruit, toss with  sugar, almond extract and flour.
Sprinkle 1 T sugar to cover.
Then pinch off pieces of crumble topping and distribute evenly to cover.
Sprinkle another 1 T of sugar to cover it all on top.
Bake 20 to 30 minutes until bubbly and golden brown.
Serve warm with vanilla ice cream or whipped cream.