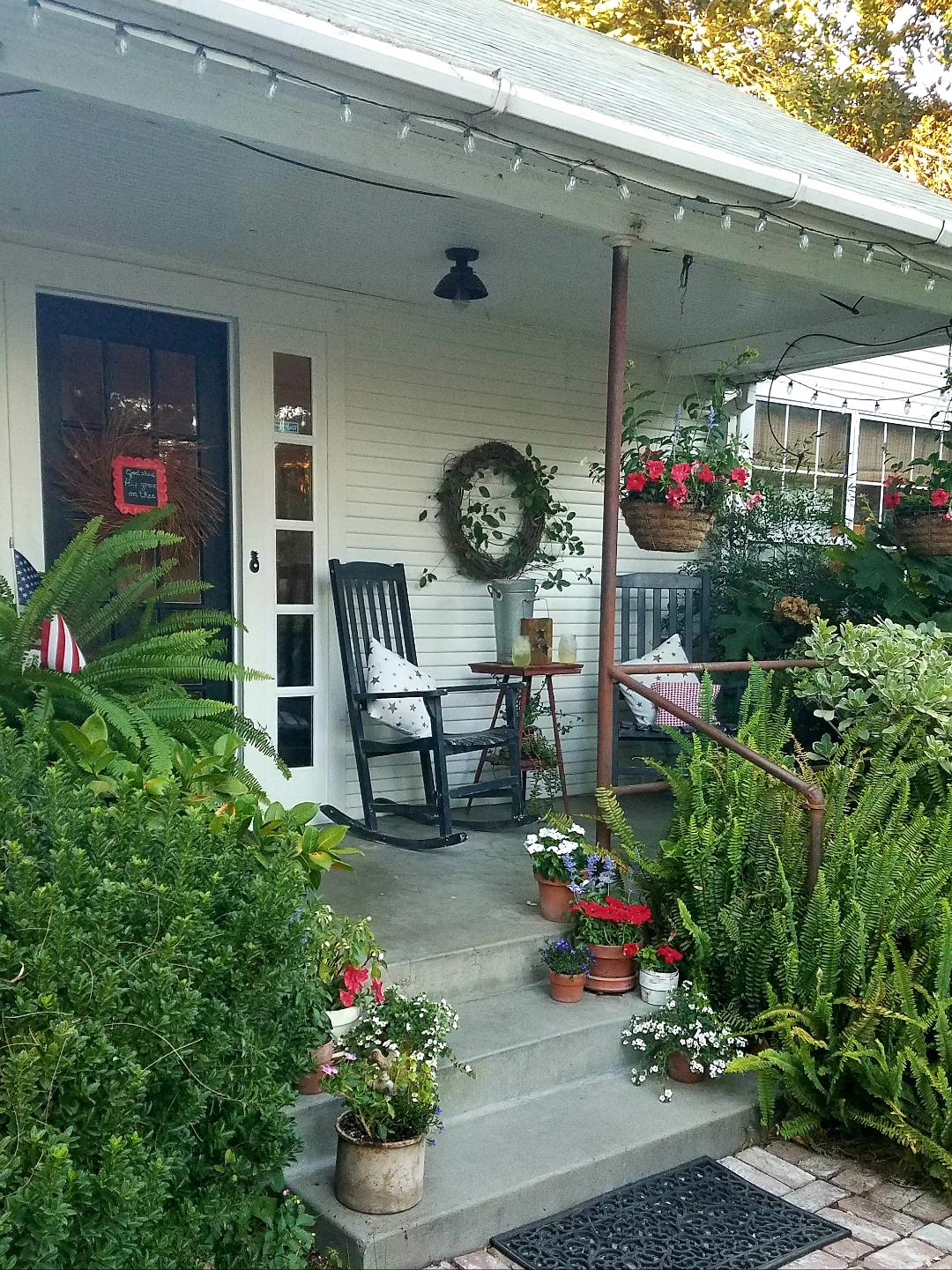 A SUMMER FRONT PORCH
There's just something about front porch living in the summer time.
 Is it because of all the songs written about it ("Summertime and the living is easy")  or movies and books depicting this cozy outdoor setting where families can enjoy the great outdoors just a step away from their homes?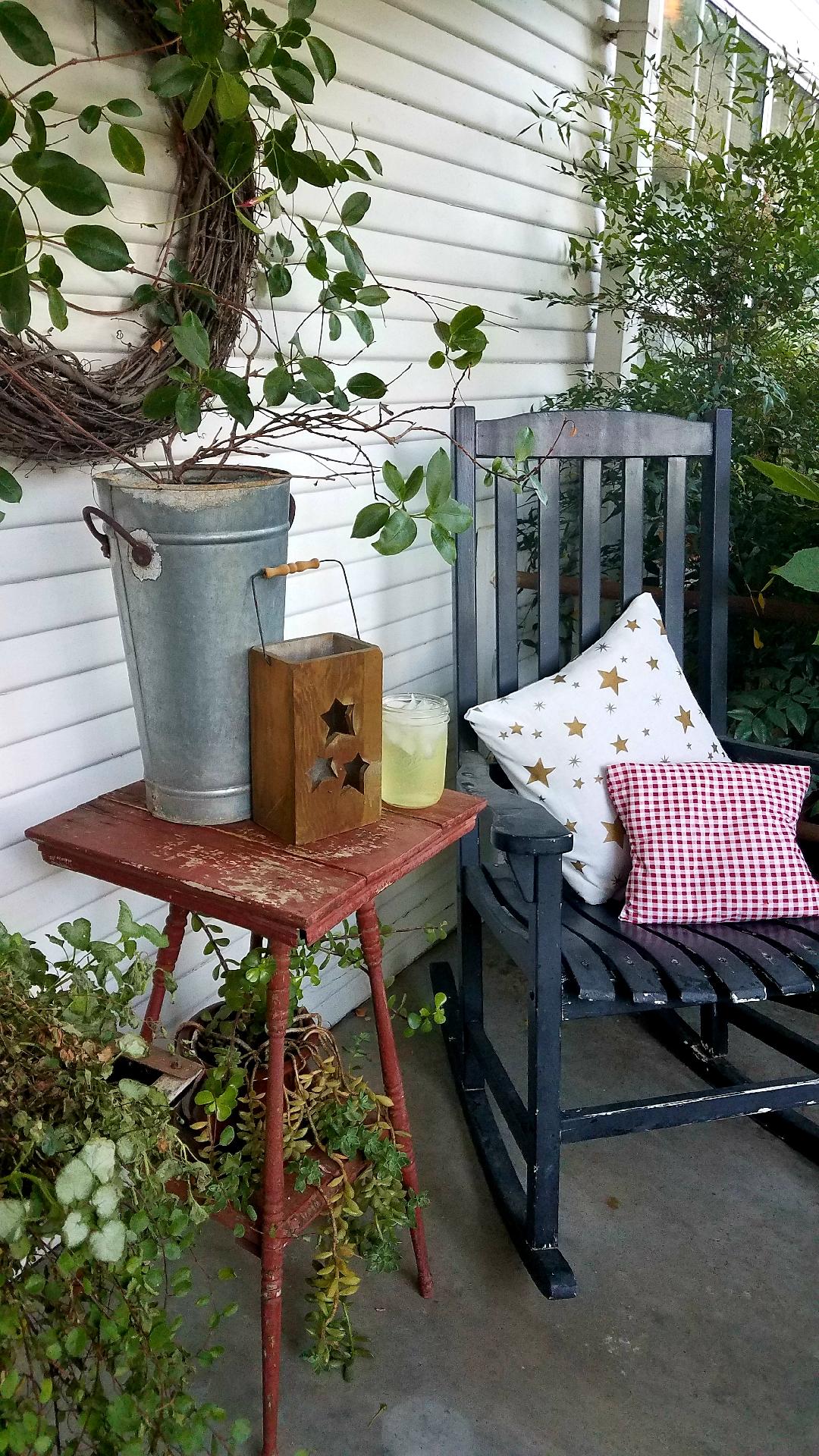 I mean really, how lovely to sit on the front porch, enjoying an ice cold glass of lemonade on a hot July day while relaxing in a thoughtful rocker. Just sitting back rocking to and fro, surveying all the wonder of the yard in front of you is just a delight to experience.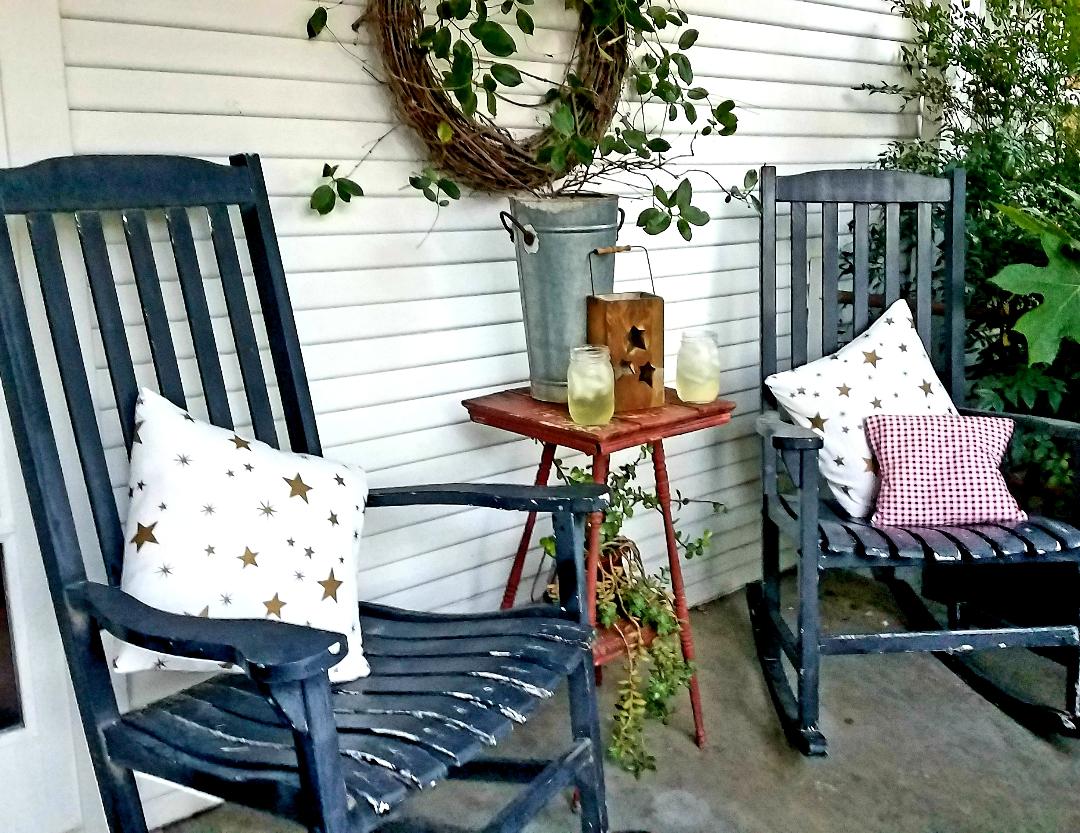 Maybe neighbors and friends might stop by and again the porch provides another wonderful purpose, a welcome gathering place full of hospitality.  Yes, a place to meet and greet guests, giving them the first impression of your home as an "All are Welcome Here" abode where the host is honored to have them.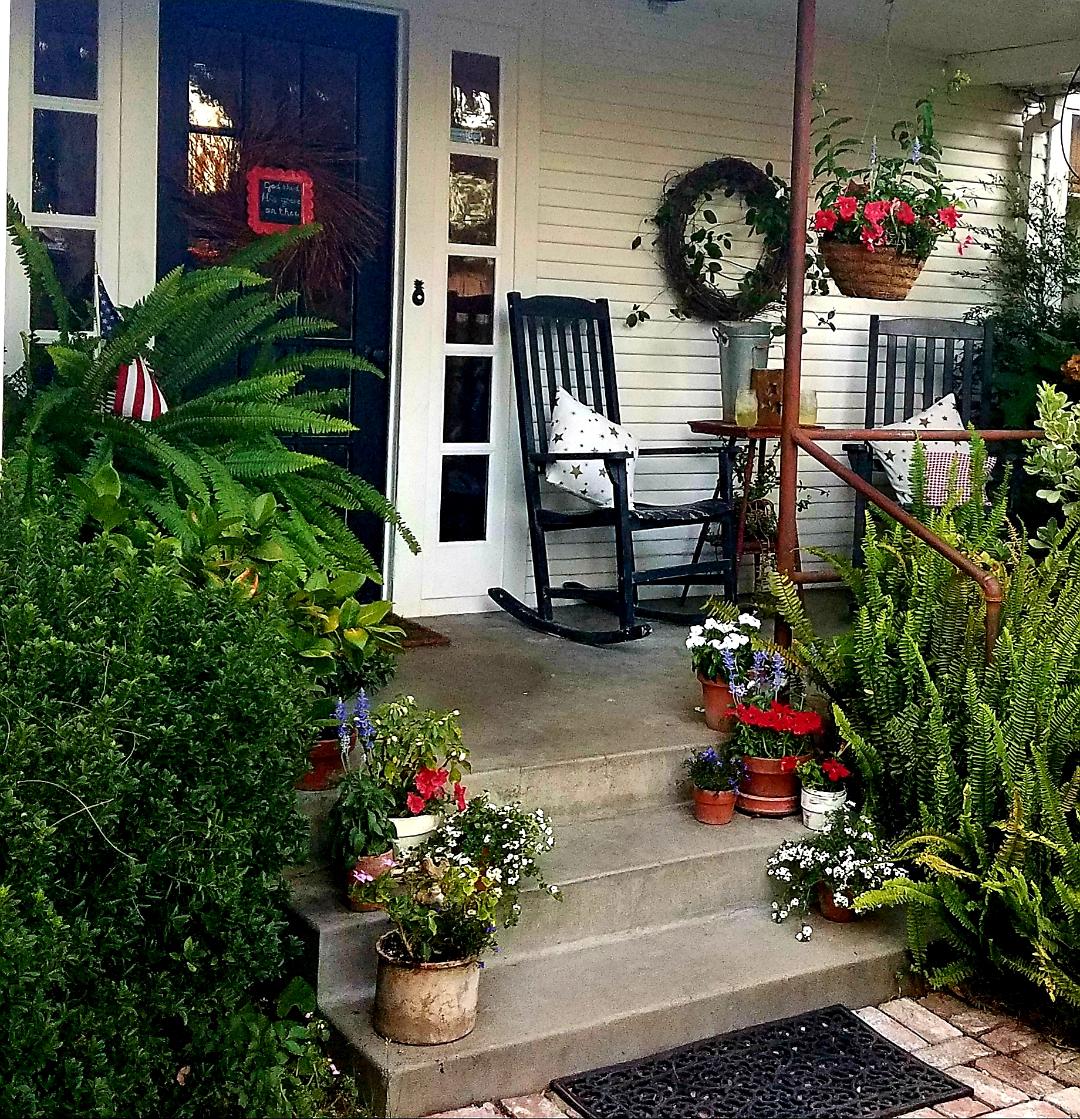 Aw, and if they linger, enjoying refreshments on the porch while catching up on life's current events, how lovely!
Then there's always the chance, if the porch setting is cozy enough, a backyard dinner party might end up right there in this haven where guests can gather around singing old time songs of long ago.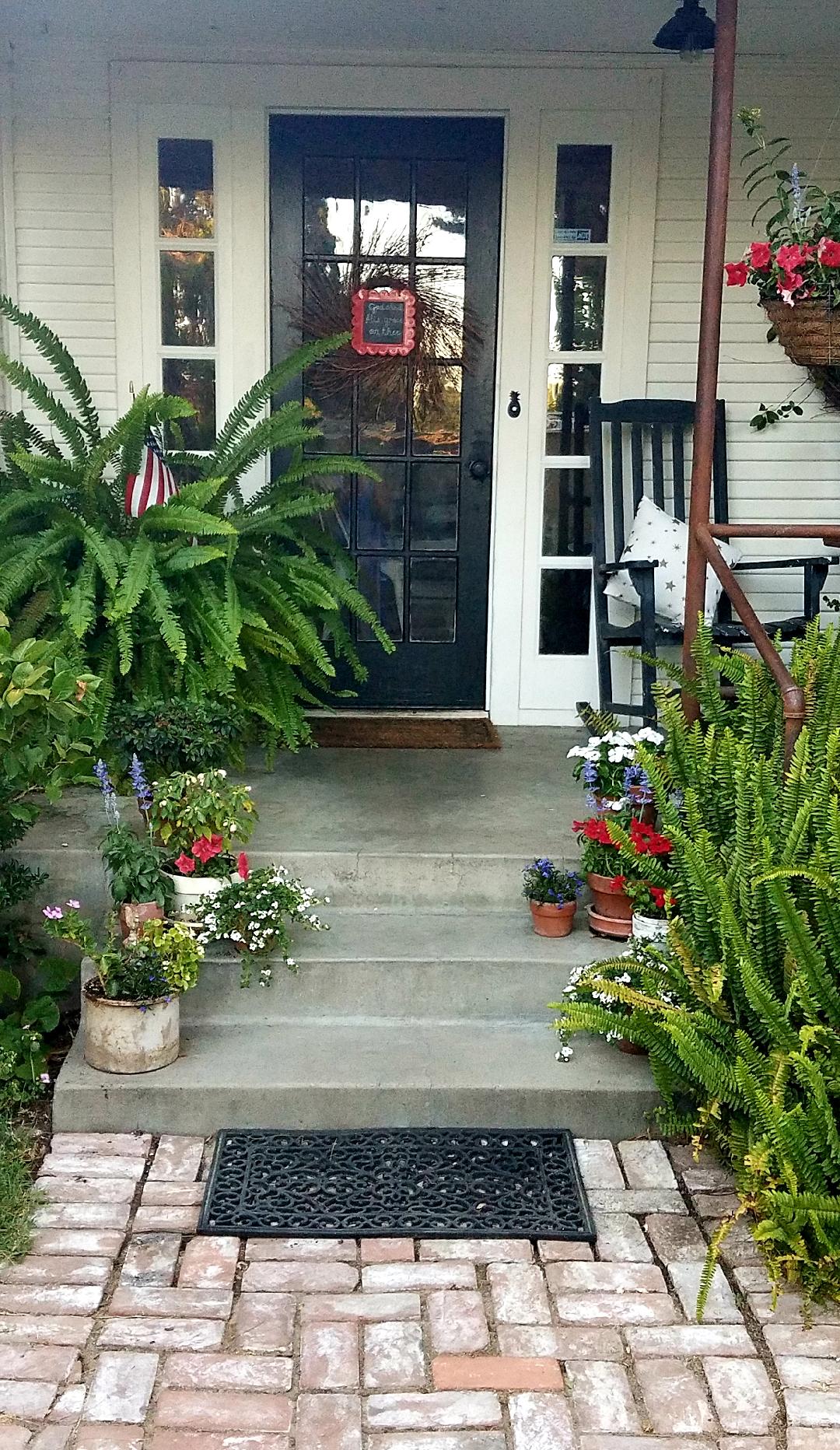 Yep the front porch life is definitely for me! And being a lover of all things domestic, I enjoy creating and recreating this front porch atmosphere all the time.
  I guess it's because I believe if you create it, they will come.
P.S.
I am so thankful for these sweet girls, Avery and my niece Faith, for helping me spiff up the front porch for the rest of summer.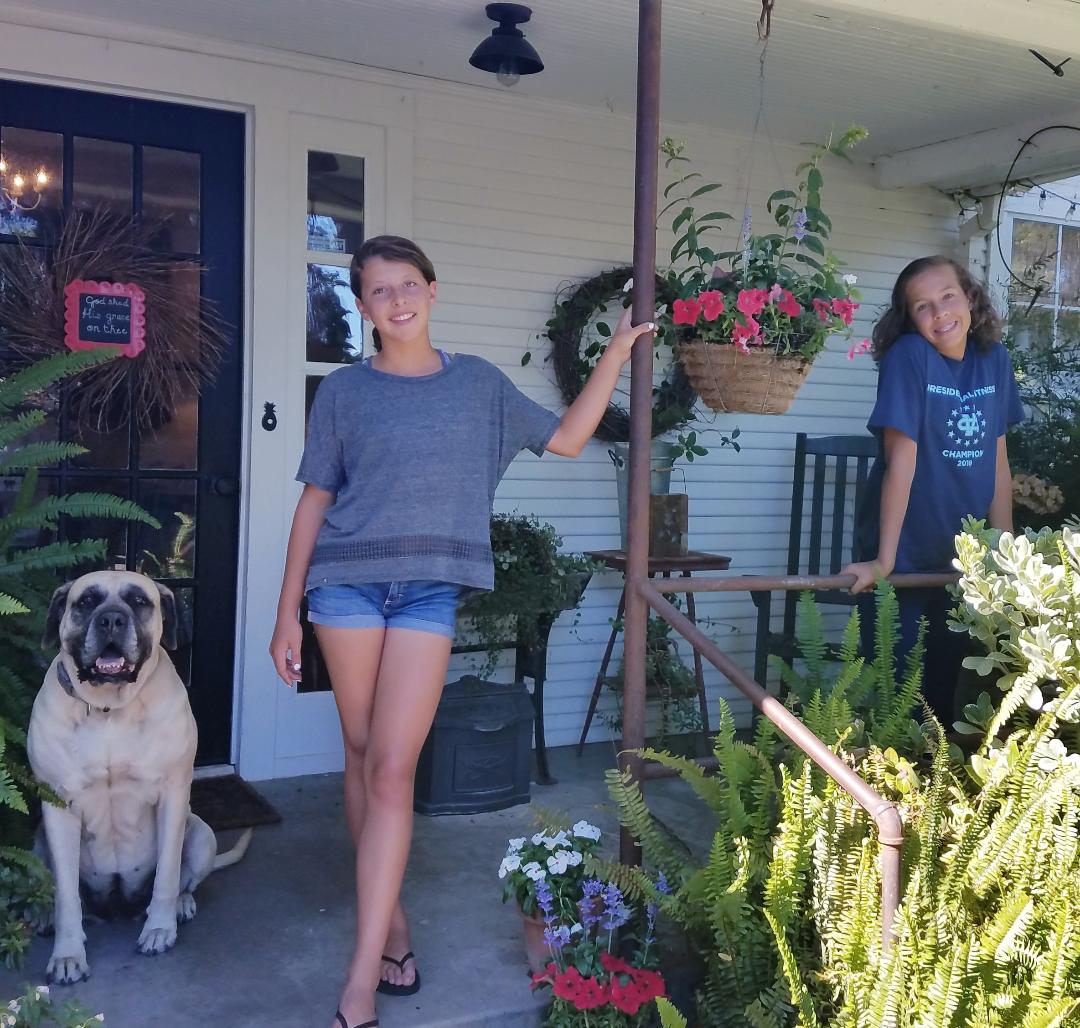 Rosie just had to get in on this picture.  I guess she thinks she's one of the girls.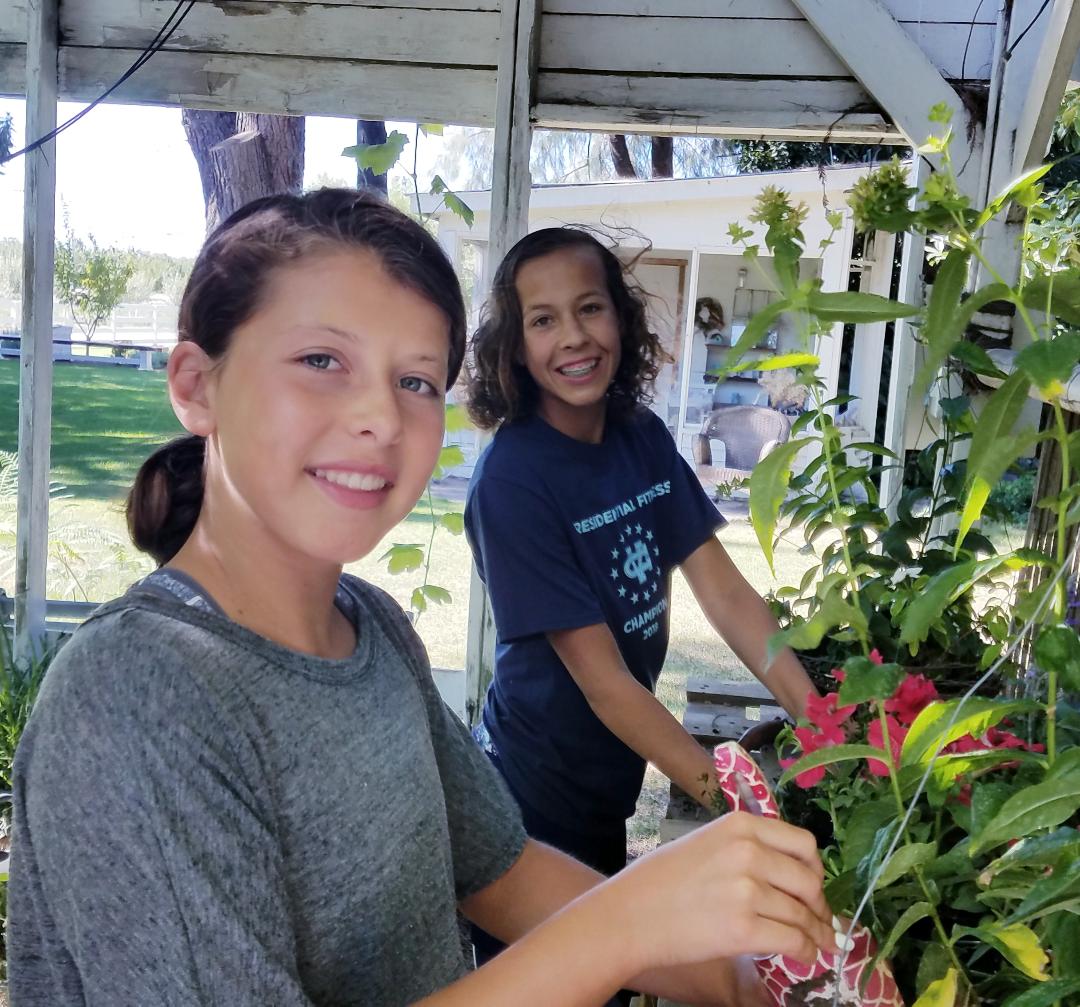 Here they are having fun making the hanging flower baskets together.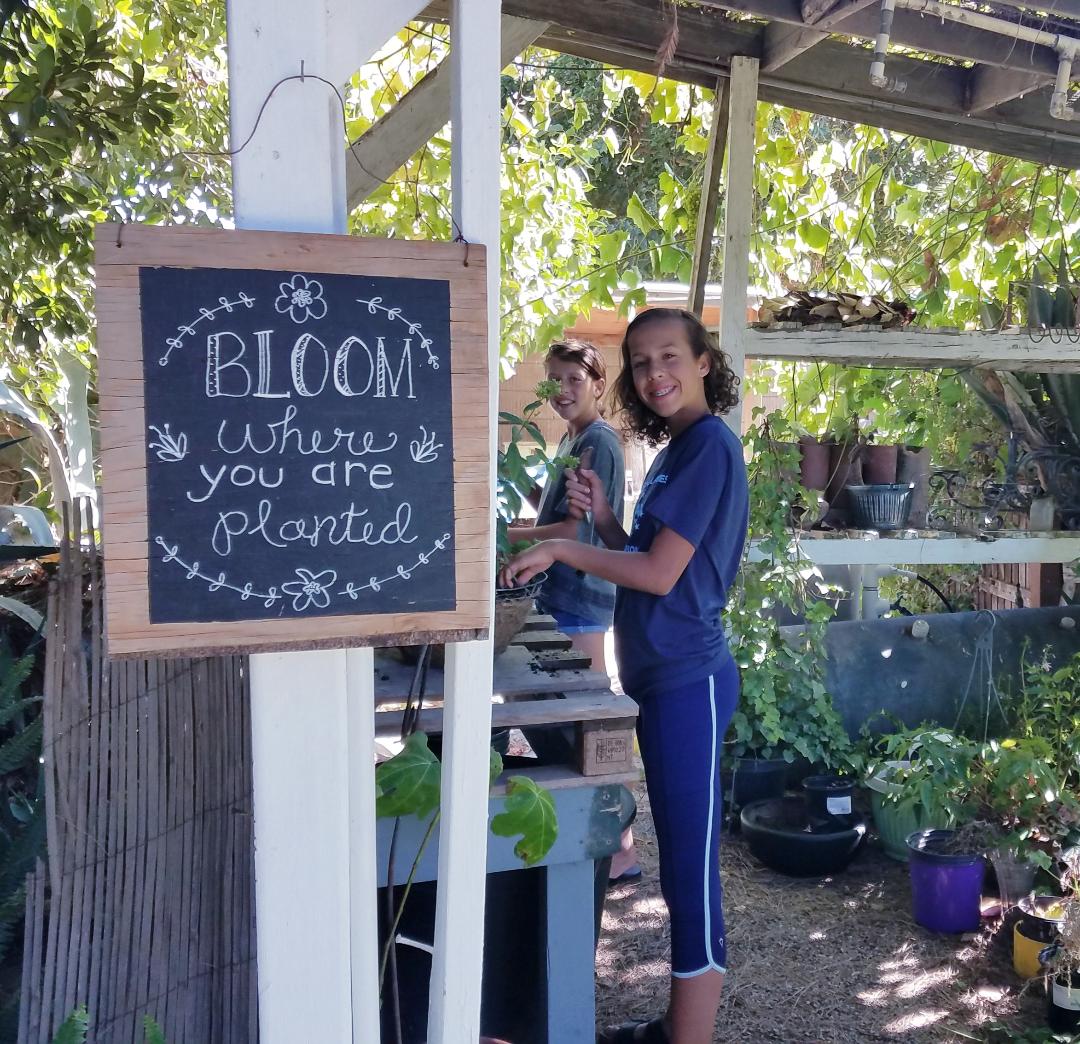 Such wonderful words to live by.
XO Jerri